2021 BootCamp Speakers and Panelists
A team of highly experienced leaders present BootCamp sessions in the focus areas of mission, board governance, leadership style and capabilities, strategic management, financial management and planning, resource development, and legal and ethical issues.
This page will be updated periodically as speakers are confirmed.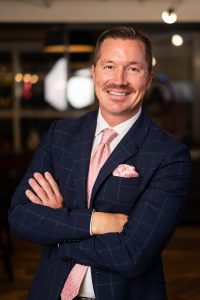 Rob Acton, JD, Principal and Founder, Cause Strategy Partners, BoardLead and BoardLearn
To date, Rob's firm has placed, trained and supported more than 850 professionals across the country for nonprofit board service through corporate partnerships with JPMorgan Chase, PwC, Google, LinkedIn, BlackRock, Credit Suisse, Adobe, Burt's Bees, United Airlines, and others. The firm's client list includes a number of private foundations, as well, including The Bill & Melinda Gates Foundation, The Chicago Community Trust, The New York Community Trust, The Greater Houston Community Foundation, The Heckscher Foundation for Children, and The Joyce Foundation, to name a few.
Rob has nearly three decades of experience founding, leading and scaling social good organizations as both a nonprofit chief executive and board leader. He served for 11 years as executive director of two nonprofit organizations: Taproot Foundation in New York City and Cabrini Green Legal Aid in Chicago. Under Rob's leadership, CGLA received the prestigious Alford-Axelson Award for Nonprofit Managerial Excellence.
Rob is a recognized expert on nonprofit governance and presents regularly at Fortune 500 companies and professional services firms, as well at national and international nonprofit and philanthropic convenings. He has served on numerous boards of directors, advisory boards and governmental commissions over the years.  Rob currently serves as co-chair of the board of directors of Broadway Inspirational Voices, and as vice chair of the board of directors of Nonprofit New York. Rob is also a member of the advisory boards of Cabrini Green Legal Aid and Parkes Philanthropy.
Rob is a member of the Bar of the State of New York. He attended Michigan public schools, Spring Arbor University & Brooklyn Law School.  Rob's causes: second chances for ex-offenders, nonprofit capacity building and the performing arts.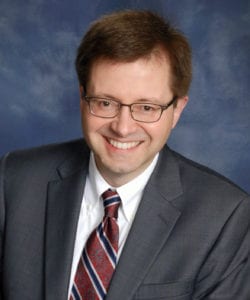 David Bea, JD, Principal, Bea & VandenBerk Attorneys at Law
David Bea is an attorney with the firm of Bea & VandenBerk in Chicago. The attorneys at Bea & VandenBerk concentrate on serving nonprofits and social entrepreneurs. They have successfully taken a wide variety of organizations through the start-up process, advised both large and small organizations on issues of governance, leadership, management, corporate re-structuring, taxation, international operations, operation of foreign subsidiaries, protection of intellectual property, real estate, and employment administration. Their clients are nationwide. David's clients include start-ups, nonprofits, religious organizations, private foundations, entrepreneurs, publishers, authors, artists, and other creatives. David has presented seminars for the Chicago Bar Association, the IRS TE/GE Advisory Council, and numerous other organizations about matters of nonprofit law, social enterprise law, or intellectual property. He is a member of the Exempt Organizations Division of the Federal Tax Committee of the Chicago Bar Association and formerly served as the committee chair. He has served on boards or volunteered for several nonprofits.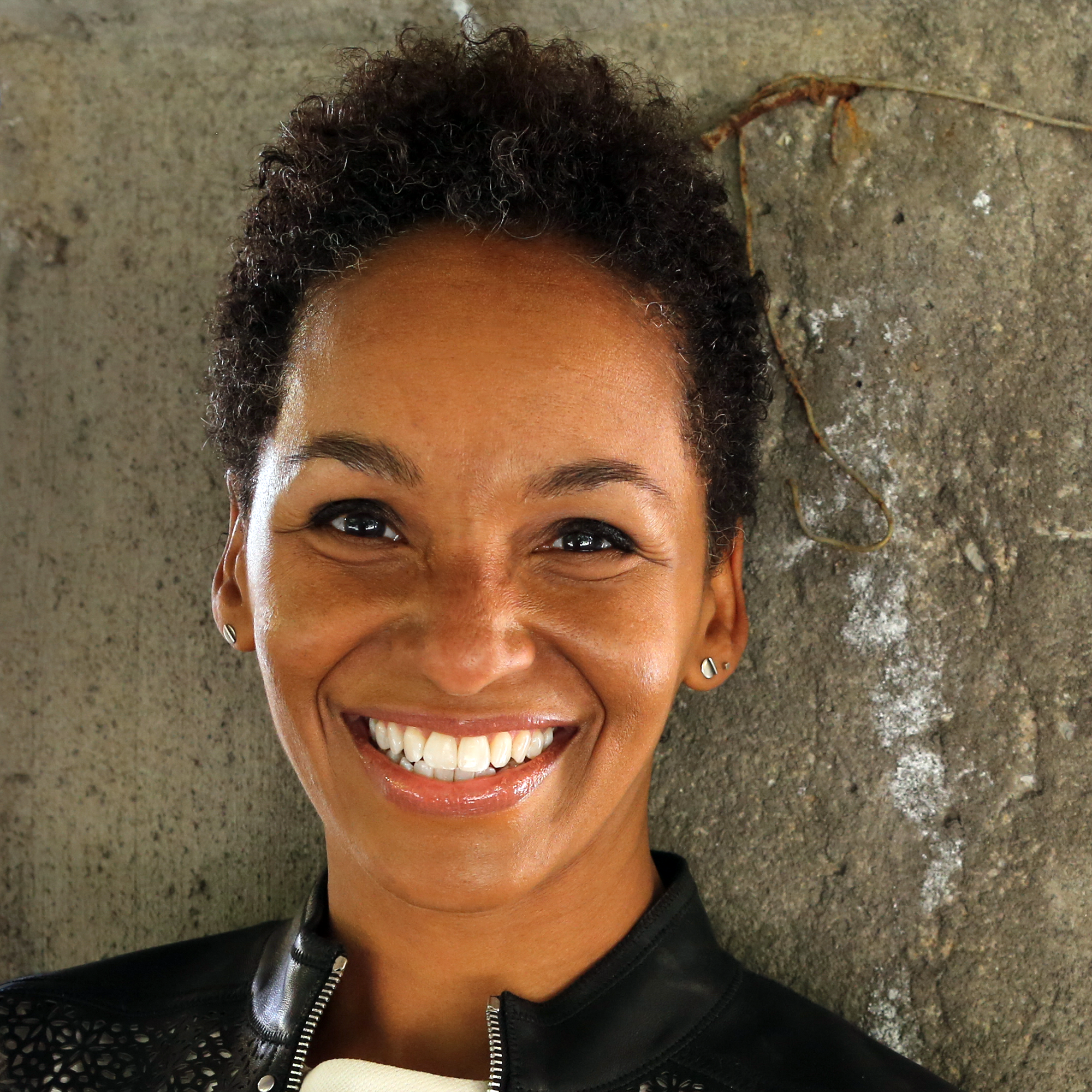 Dr. ML Black, MA, MHA, PhD, Founder, Big Joy Theory

Dr. ML Black is a certified coach, experienced consultant, and dynamic leader. She guides her clients into their most authentic leadership presence by understanding who they really are and what lights them up, then maximizing that joy in their work. This isn't about next steps, promotions or milestones: it is about finding final ultimate forms and operating in your most authentic leadership.
ML has been chasing her joy since she discovered the high jump in third grade—at 5'4", defying expectations became a permanent part of her character and she realized she was born to fly. ML's trophy mantle is a tad cluttered between her three-time All American high jump career and many leadership awards: the 2012 Global Girls Women and Girls Inspiring Change Award, the Ohio State University Health Services' Management & Policy Leadership Award, the DePaul University Women Spirit & Action Award (twice), ChicagoNow's list of Chicagoans to Watch in 2015, her write-up in People with Panache, and the Big Ten Medal of Honor. Most recently she was one of 50 women who launched the inaugural Women In Entrepreneurship Program at DePaul University. She is also on the board of the DePaul Theatre School, the Axelson Center for Nonprofit Management, and the Women In Philanthropy at Indiana University.
Andreason Brown, Chief Financial Officer and Treasurer at the Spencer Foundation in Chicago
Andreason Brown is chief financial officer and treasurer at the Spencer Foundation in Chicago which supports high-quality investigation of education through its research programs.  He is responsible for all accounting and information technology functions of this $500+ million private foundation. Andreason most recently served in the roles of chief operating officer and chief financial officer at Forefront (formerly Donors Forum), the Illinois membership association for grant makers and nonprofits.
Andreason serves on several local and national boards in support of the philanthropic and nonprofit sectors. He is an African American Legacy Fund Life Director and an appointed board member of the Illinois State Treasurer's Charitable Trust Stabilization Fund. Andreason frequently speaks and advises on organizational sustainability, accounting, budgeting, and strategic development.
Born and raised in West Michigan and a Chicago resident since 1995, Andreason holds a B.S. in economics from Central Michigan University and M.S. in nonprofit management from DePaul University.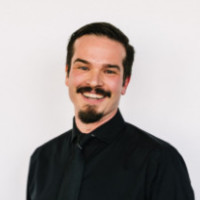 Sidney C. Freitag-Fey, MA, CFRE, Director of Development and Marketing, Delta Institute
Sidney (Sid) has more than 15 years of resource development experience with expertise in individual giving (annual fund, major gifts, and planned giving); board relations and recruitment; grant writing and prospecting; corporate sponsorship; event planning fundraising strategy; and marketing. Currently he is the director of development and marketing for Delta Institute, a $4M 501c3 that works with communities throughout the Midwest to solve environmental and economic needs. Sid previously served as development director for a small regenerative farming and food safety nonprofit, a gifts officer for Heartland Alliance for Human Rights & Human Needs, and in steadily increasing development roles for multiple Chicago-based social service agencies since 2006. He is also a Returned Peace Corps Volunteer who served in Mongolia; was adjunct faculty at Loyola University Chicago; and has been a presenter for the Axelson Center since 2014. He is a Certified Fundraising Executive (CFRE), and a member of the Association of Fundraising Professionals and the Chicago Area Peace Corps Association.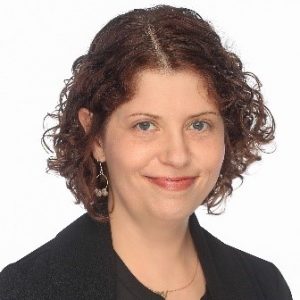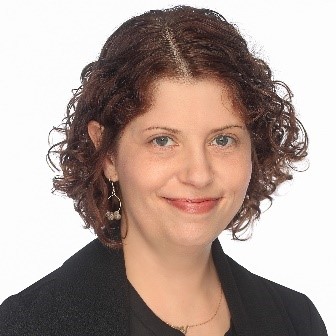 Gillian Gorra, Senior Consultant,  BDO FMA

Gillian is an experienced nonprofit professional skilled in fiscal management, strategic planning, human resources and facility oversight, and she is deeply committed to empowering organizations and professionals to do their best work.
Gillian brings nearly two decades of management experience in both nonprofit and specialty retail to her work with BDO FMA. Most recently, she spent over ten years as general manager then managing director of the acclaimed Emerald City Theatre in Chicago. While in those roles, she created and oversaw all financial and HR systems and led the annual budget development and monitoring processes. Among other accomplishments there, she led the company in establishing a partnership with the Chicago Public Schools Real Estate department and worked to formalize the organization's first donor acknowledgement and stewardship plan.
During her time in the corporate world, Gillian displayed the skills and temperament that would serve as a foundation for her nonprofit leadership success. She successfully steered a boutique business through significant transitions including a change in ownership, inventory restructure and rebranding, and as assistant manager at a national boutique retailer, she focused on cultivating meaningful client relationships which led to nationally-recognized high sales.
Gillian is also a performing artist, with significant experience in arts education and administration. She served as governance chair of the Lincoln Park Chamber of Commerce board of directors and was a long-time member of the artistic-technical team of the Joseph Jefferson Awards Committee.
She holds a Master of Management in nonprofit administration from North Park University in Chicago, and a Bachelor of Music in musical theatre from Baldwin Wallace University.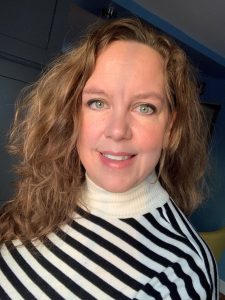 Jennifer Grandberry, MS

Jennifer Grandberry loves strategy, storytelling and solution-finding. With more than 25 years of experience with nonprofit organizations and small businesses, she has extensive knowledge in fundraising, marketing, communications, strategy development and volunteer management.
Jennifer has worked in and with several regional and national nonprofit organizations in the arena of direct donor fundraising and marketing/communications. Her work spans annual, major and planned giving, including individual, foundation and corporate engagement.
Additionally, Jennifer has been owner and president of Floodlight Consulting, Inc., a full-service consulting agency focused on helping to propel the mission of nonprofit organizations. With her team of collaborators, Jennifer helped advance the work of organizations like Lutheran World Relief, ALDE, Bright Stars of Bethlehem, ELCA, Holy Family Ministries, Education Unbound and Lutheran Life Communities. This creative work focused on the unique intersection of fundraising and communications.
Jennifer has an undergraduate degree in communication arts from Wartburg College and she received her Masters of Science in business design innovation from Carthage College, Kenosha, WI.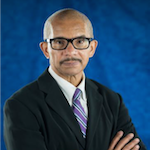 Richard L. Jones, PhD, Executive Coach/Organizational Consultant

Richard L. Jones, Ph.D., has served in major leadership roles in the nonprofit sector throughout the country. He has served as the administrator of the Division of Senior and Adult Services and the administrator of Employment and Family Services and the Cuyahoga Support Enforcement Agency for Cuyahoga County. In 2013, he served as the senior vice president of community investment of the United Way of Metropolitan Chicago. In this role, he was responsible for leadership, planning and measurement and execution of United Way's strategic investments in the areas of income, education and health. Prior to this position, he served as president and CEO of Metropolitan Family Services in Chicago delivering more than $290 million in programs and services to more than 600,000 people. Prior to joining Metropolitan Family Services, he served as executive director of Boston Children's Services in Boston, Massachusetts and president and CEO of the Center for Families and Children in Cleveland.
Richard's leadership is recognized nationally and internationally. He was presented the Leadership in Nonprofit Award by the Mandel School of Applied Social Sciences of Case Western Reserve University in 1997; a fellowship to the Harvard Business School in 2005; and the Lifetime Achievement Award for the State of Illinois by the Illinois chapter of the National Association of Social Workers (NASW) in 2011. In the Spring of 2010, Dr. Jones was one of a select group of delegates to participate in the Congress on Social Work and in 2010 and 2011 he served as a co-leader of a delegation of social workers studying the social service system in Russia and Brazil.
Richard completed his MSSA and Ph.D. at the Mandel School of Applied Social Sciences of Case Western University. He has served as the chairman of the board of directors for the Alliance for Children and Families, the Chicago Alliance for Collaborative Effort, and Assurance Services which is the for-profit arm of the NASW. Previous leadership responsibilities have included serving on the board of directors of Leadership Cleveland and the Cleveland United Way; serving as the co-chair of the International Year of the Family and co-chair of the Commission on Chemical Dependency and Child Welfare for the Child Welfare League of America. Recently, Richard was honored as president emeritus of Metropolitan Family Services and had a building named in his honor.
A graduate of the Leadership Cleveland Class of 1993, Richard is a member of the Visiting Committee of the Mandel School of Applied Social Sciences of Case Western Reserve University and he is a presenter on risk management for Assurance Services, Inc., which oversees insurance products for the NASW. He is also a board member of the NASW Insurance Company.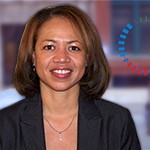 Kelli Lester, Chief Strategist, Engaging Solutions, LLC

Kelli is chief strategist at Engaging Solutions, LLC. Prior to her work at Engaging Solutions, Kelli served as the strategic engagement leader and vice president of consulting at The Kaleidoscope Group. In her role, Kelli advised corporations on creating transformative, long-term sustainable D&I strategies.
Formerly, Kelli served as Sara Lee's director of inclusion & diversity for North America. At Sara Lee, she created the foundation for D&I success and continued to partner with business leaders to deliver against goals set for the organization.  Highlights of her achievements at Sara Lee include:
Launching the inaugural, annual inclusion & diversity event to provide an overview of the company's success and opportunities as well as recognize employees who made an impact in creating an inclusive culture.
Creating an ambassador program to support the company's external diversity recruitment strategy.
Providing oversight for all resource groups and launching the company's first LGBT (Pride Network) with the CEO serving as the executive sponsor. Kelli influenced the organization to create its first multicultural marketing director position.
Headquartered in Indianapolis at Emmis Communications (a multi-media organization), Kelli was the director of diversity and staffing. There she built and managed the staffing processes, ensured compliance and led recruitment and diversity initiatives for the organization. Some of the many successes during her tenure there were development and execution of an organization-wide strategic long-term diversity plan and successful launches of numerous diversity programs, diversity roundtables and best practice external-recruitment initiatives.
Kelli's work has been highlighted in industry publications, city magazines and recognized in the Indianapolis Mayor's Diversity Awards. She was named one of 30 Young Leaders of the Future, featured in EBONY Magazine and serves on the advisory board of DePaul University's Center to Advance Education for Adults.
With a proven record in defining vision, developing strategy and executing action plans that produce sustainable results, Kelli is an invaluable resource to executives.  She has a bachelor's degree in speech communications from Ball State University.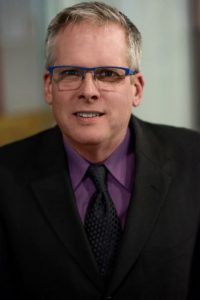 Dave Martin, Human Resources Business Partner, Nonprofit HR

Dave Martin has more than 15 years of diverse and extensive nonprofit and for-profit experience in human resources, people management and operations with such companies as Netflix, InteQ, Spark Program and, most recently, Hope For The Warriors.
Dave has built from the ground up HR departments and services twice in his career. He is fluent with both the strategic and tactical sides of HR management and execution, utilizing the breadth and depth of his knowledge and experience to create thriving workplaces and informed employees.
As a leader, Dave is most proud of his work strategizing, collaborating and enabling others to succeed and grow in their careers.
Dave holds a bachelor of arts in English composition from DePauw University and is certified through the Society for Human Resource Management.
Ma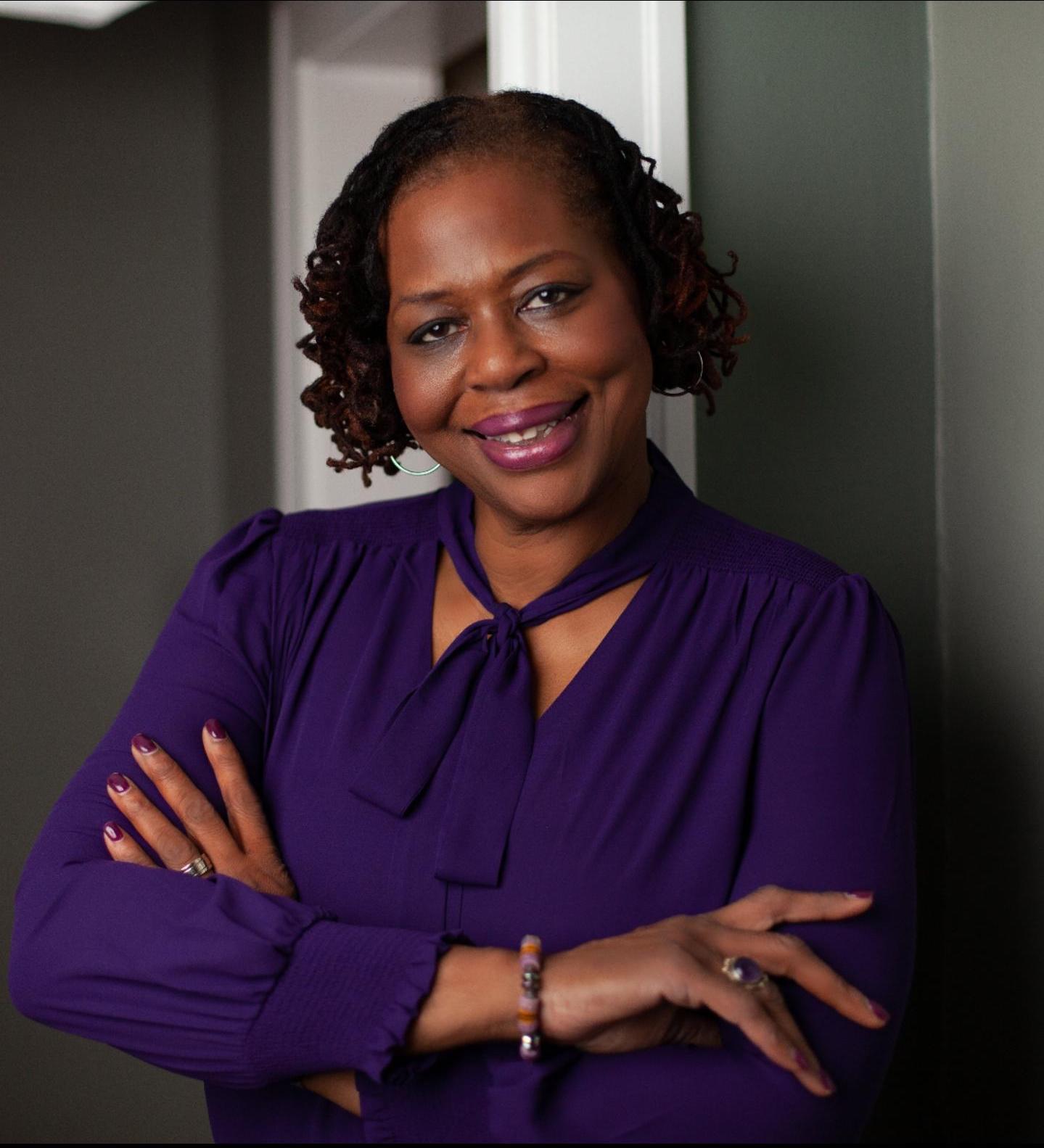 ry Morten, President, Morten Group LLC

Mary Morten is the president of Morten Group (MG), a national consulting firm that focuses on the nonprofit, for-profit, and foundation fields. Morten Group is comprised of a multiracial, cross-generational group of professionals—an intentional component of their business model. The firm focuses on diversity, racial equity and inclusion, executive placements, research and organizational development. Mary recently launched her own podcast. "Gathering Ground" can be found on iTunes, Spotify and wherever you find your podcasts.
Previous positions include associate director, interim executive director and board president of Chicago Foundation for Women, the region's largest women's fund; as well as interim executive director of Chicago Legal Advocacy for Incarcerated Mothers (CLAIM); and interim vice president of development at Howard Brown Health Center.
Mary is a past director of the Office of Violence Prevention for the Chicago Department of Public Health. Prior to this position, Mary was an appointee for Mayor Richard M. Daley and served as a director in the Chicago Commission on Human Relations.
Mary holds a Bachelor of Arts degree in communications with an emphasis in radio and television from Loyola University Chicago and is a member of the Association of Fundraising Professionals, the Association of Consultants to Nonprofits and the Society for Human Resource Management.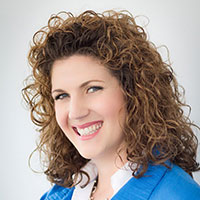 Cori Moschberger, LCSW, MSW, Counselor and Organizational Development Consultant
Cori is a Licensed Clinical Social Worker (LCSW). She has been in the field of social services since 1998. She received her Master of Social Work from the University of Illinois at Chicago in 2003.
Cori is a clinical therapist and an organizational development consultant and trainer residing in the Northwest Suburbs of Chicago. She is an author, a dog lover, enjoys new experiences and adventure and values compassion and lifelong learning.
As a consultant and trainer Cori specializes in the nonprofit sector. Her expertise includes administration, management, team building and training, leadership, and mentoring. Having successfully led her own staff as an executive director of an organization in Chicago, Cori brings to her clients the real-world "know-how" needed to effectively mentor and manage employees and teams.
As a clinical therapist, Cori uses a strengths-based approach with all her clients. She creates a safe and comforting environment that allows clients to discover their strengths to live happier and more enriched lives.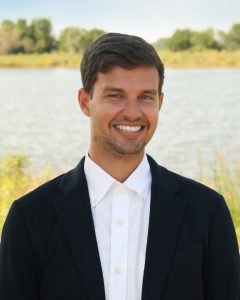 Jay Wade, PhD, Executive Director, Planning, Implementation & Evaluation (PIE)

PIE is a nonprofit that provides evaluation and strategic planning services to increase impact, promote learning, and facilitate change in nonprofits, foundations, and community collaborations. Jay has over a decade of experience in the evaluation field and serves over 50 organizations annually, both locally and nationally.  He is an expert in external evaluation, strategic program planning, and building organizational capacity for data collection and use; his research focuses on the impacts of evaluation coaching and sustainable evaluation capacity building. Jay is a former child therapist and a part-time faculty member of Loyola University Chicago's School of Education, where he teaches evaluation and research methods.