2022 BootCamp Speakers and Panelists
A team of highly experienced leaders present BootCamp sessions in the focus areas of mission, board governance, leadership style and capabilities, strategic management, financial management and planning, resource development, and legal and ethical issues.
This page will be updated periodically as speakers are confirmed.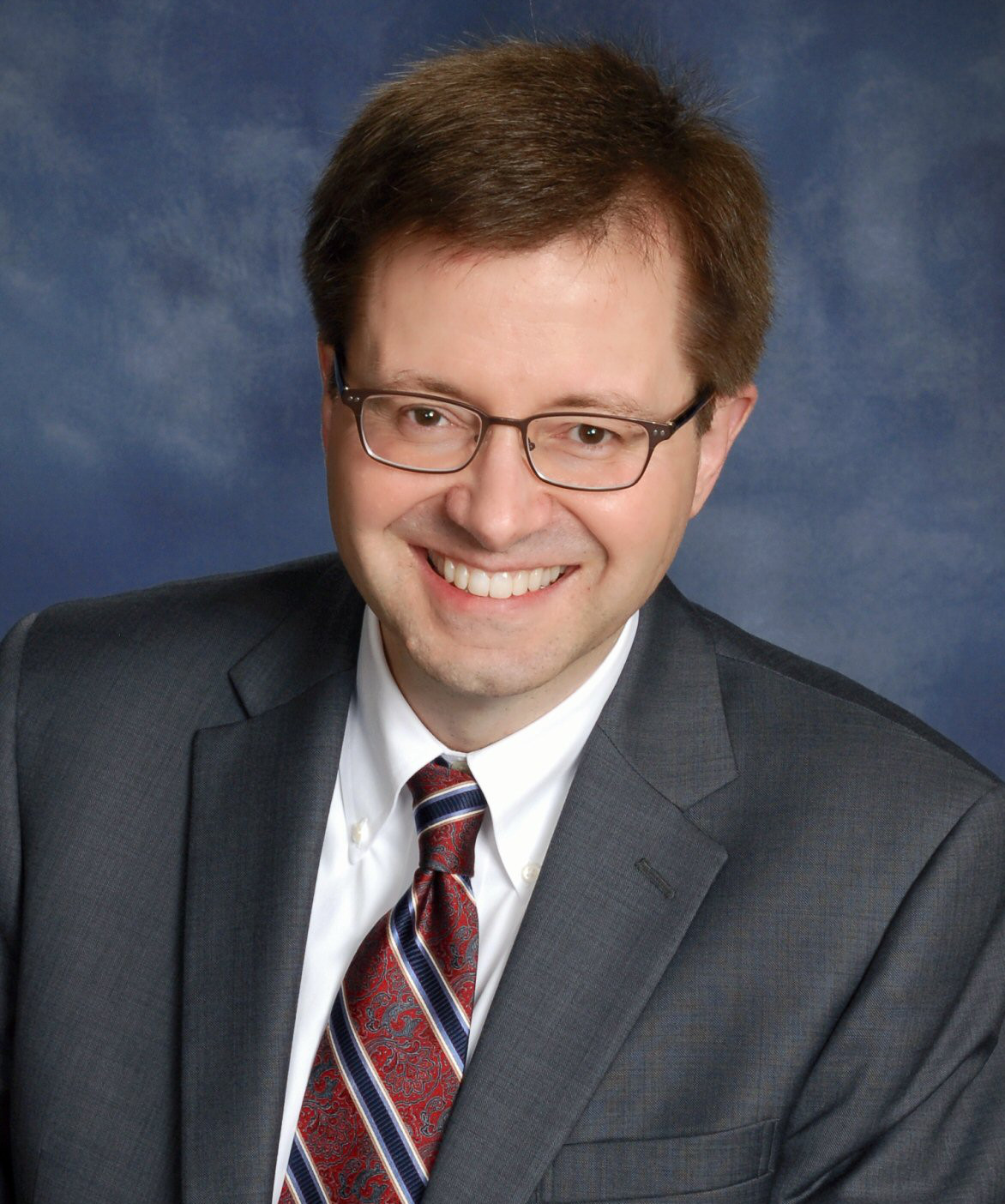 David Bea, JD, Principal, Bea & VandenBerk Attorneys at Law
David Bea is an attorney with the firm of Bea & VandenBerk in Chicago. The attorneys at Bea & VandenBerk concentrate on serving nonprofits and social entrepreneurs. They have successfully taken a wide variety of organizations through the start-up process, advised both large and small organizations on issues of governance, leadership, management, corporate re-structuring, taxation, international operations, operation of foreign subsidiaries, protection of intellectual property, real estate, and employment administration. Their clients are nationwide. David's clients include start-ups, nonprofits, religious organizations, private foundations, entrepreneurs, publishers, authors, artists, and other creatives. David has presented seminars for the Chicago Bar Association, the IRS TE/GE Advisory Council, and numerous other organizations about matters of nonprofit law, social enterprise law, or intellectual property. He is a member of the Exempt Organizations Division of the Federal Tax Committee of the Chicago Bar Association and formerly served as the committee chair. He has served on boards or volunteered for several nonprofits.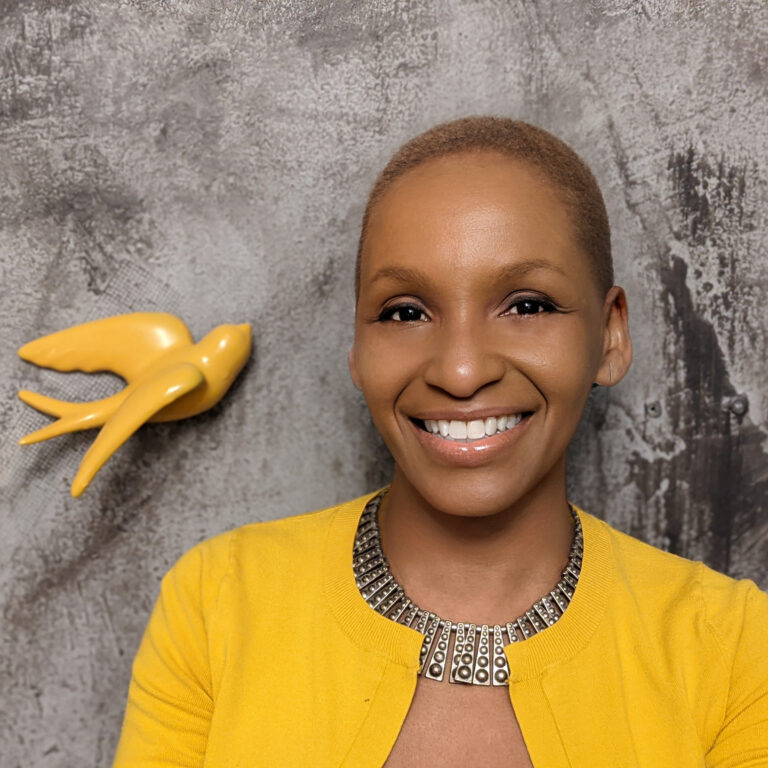 Dr. Jax ML Black, MA, MHA, PhD, Founder, Big Joy Theory

Dr. Jax is The Big Joy Theory's Joy Maximizer. She is a certified coach, experienced consultant, and dynamic speaker and leader.
Standing tall at 5'4", Dr. Jax learned at an early age that defying expectations is not only possible, but necessary. She discovered the high jump in the third grade, and later became a three-time Division-1 All-American.
After earning her MA, MHA, and PhD, she used her expertise and experience during her high jump career to coach others into their most authentic leadership presence by understanding who they really are and what lights them up—then maximizing that joy in their work. Instead of focusing on promotions or milestones, she encourages clients to operate today from their final, ultimate forms.
Dr. Jax also brings her joy to leaders through her partnerships with organizations that are committed to empowering the next generation of female leaders. Most recently, Dr. Jax was one of 50 women who launched the inaugural Women In Entrepreneurship Program at DePaul University. She is also one of the inaugural faculty members of the Masters in Design Thinking at National Louis University focusing on women in entrepreneurship as well as a board member of the Women In Philanthropy at Indiana University and partner to The Axelson Center for Nonprofit Management at North Park University.
Dr. Jax has written two books with her husband and business partner Tomer Yogev, with a third, The Joy Manifesto, coming out later this year.
Andreason Brown, Chief Financial Officer and Treasurer at the Spencer Foundation in Chicago
Andreason Brown is chief financial officer and treasurer at the Spencer Foundation in Chicago which supports high-quality investigation of education through its research programs.  He is responsible for all accounting and information technology functions of this $500+ million private foundation. Andreason most recently served in the roles of chief operating officer and chief financial officer at Forefront (formerly Donors Forum), the Illinois membership association for grant makers and nonprofits.
Andreason serves on several local and national boards in support of the philanthropic and nonprofit sectors. He is an African American Legacy Fund Life Director and an appointed board member of the Illinois State Treasurer's Charitable Trust Stabilization Fund. Andreason frequently speaks and advises on organizational sustainability, accounting, budgeting, and strategic development.
Born and raised in West Michigan and a Chicago resident since 1995, Andreason holds a B.S. in economics from Central Michigan University and M.S. in nonprofit management from DePaul University.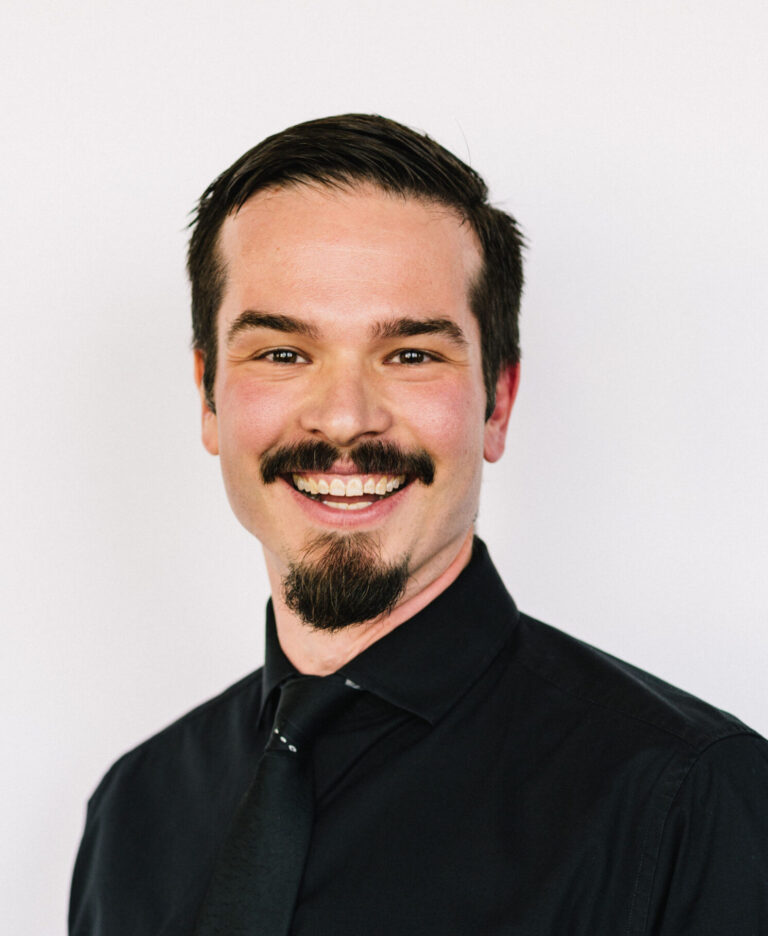 Sidney C. Freitag-Fey, MA, CFRE, Director of Development and Marketing, Delta Institute
Sidney (Sid) has more than 18 years of resource development experience with expertise in individual giving (annual fund, major gifts, and planned giving); board relations and recruitment; grant writing and prospecting; corporate sponsorship; event planning fundraising strategy; and marketing. Currently he is the director of development and marketing for Delta Institute, a $4M 501c3 that works with communities throughout the Midwest to solve environmental and economic needs. Sid previously served as development director for a small regenerative farming and food safety nonprofit, a gifts officer for Heartland Alliance for Human Rights & Human Needs, and in steadily increasing development roles for multiple Chicago-based social service agencies since 2006. He is also a Returned Peace Corps Volunteer who served in Mongolia; was adjunct faculty at Loyola University Chicago; and has been a presenter for the Axelson Center since 2014. He is a Certified Fundraising Executive (CFRE), and a member of the Association of Fundraising Professionals and the Chicago Area Peace Corps Association.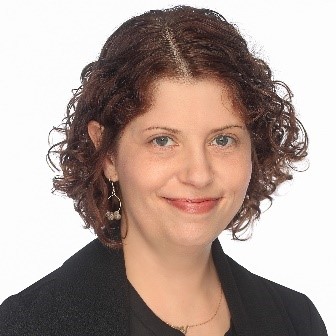 Gillian Gorra, Senior Consultant,  BDO FMA

Gillian is an experienced nonprofit professional skilled in fiscal management, strategic planning, human resources and facility oversight, and she is deeply committed to empowering organizations and professionals to do their best work.
Gillian brings nearly two decades of management experience in both nonprofit and specialty retail to her work with BDO FMA. Most recently, she spent over ten years as general manager then managing director of the acclaimed Emerald City Theatre in Chicago. While in those roles, she created and oversaw all financial and HR systems and led the annual budget development and monitoring processes. Among other accomplishments there, she led the company in establishing a partnership with the Chicago Public Schools Real Estate department and worked to formalize the organization's first donor acknowledgement and stewardship plan.
During her time in the corporate world, Gillian displayed the skills and temperament that would serve as a foundation for her nonprofit leadership success. She successfully steered a boutique business through significant transitions including a change in ownership, inventory restructure and rebranding, and as assistant manager at a national boutique retailer, she focused on cultivating meaningful client relationships which led to nationally-recognized high sales.
Gillian is also a performing artist, with significant experience in arts education and administration. She served as governance chair of the Lincoln Park Chamber of Commerce board of directors and was a long-time member of the artistic-technical team of the Joseph Jefferson Awards Committee.
She holds a Master of Management in nonprofit administration from North Park University in Chicago, and a Bachelor of Music in musical theatre from Baldwin Wallace University.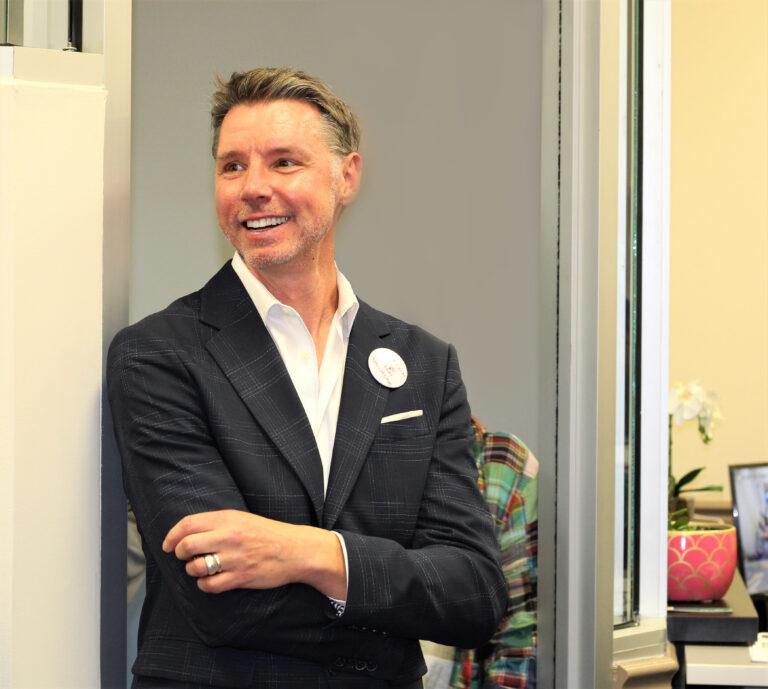 Mark Ishaug, CEO, Thresholds

Mark has dedicated his career to advocating for the rights of stigmatized and vulnerable people. As the CEO of Thresholds, Mark has overseen expansive growth and a culture shift that embraces change, innovation, transparency, and, yes – love. Thresholds has been recognized for eight consecutive years as a Chicago Tribune Top Workplace and a Chicago's 101 Best and Brightest Companies to Work For. In addition, Mark serves on the board of the National Council for Mental Wellbeing, Kennedy Forum Illinois, Illinois Association for Behavioral Health, the Civic Federation of Chicago, and the Alphawood Foundation, as well as on the Membership Committee of the Economic Club of Chicago and the Leadership Fellows Association Board of Leadership Greater Chicago. Before Thresholds, Mark worked as a leader in the fight against HIV/AIDS as CEO of the AIDS Foundation of Chicago. Mark holds a master's degree in political science from Northwestern University and a bachelor's degree in government and international studies from the University of Notre Dame.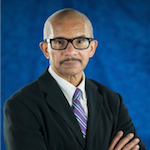 Richard L. Jones, PhD, Executive Coach/Organizational Consultant

Richard L. Jones, Ph.D., has served in major leadership roles in the nonprofit sector throughout the country. He has served as the administrator of the Division of Senior and Adult Services and the administrator of Employment and Family Services and the Cuyahoga Support Enforcement Agency for Cuyahoga County. In 2013, he served as the senior vice president of community investment of the United Way of Metropolitan Chicago. In this role, he was responsible for leadership, planning and measurement and execution of United Way's strategic investments in the areas of income, education and health. Prior to this position, he served as president and CEO of Metropolitan Family Services in Chicago delivering more than $290 million in programs and services to more than 600,000 people. Prior to joining Metropolitan Family Services, he served as executive director of Boston Children's Services in Boston, Massachusetts and president and CEO of the Center for Families and Children in Cleveland.
Richard's leadership is recognized nationally and internationally. He was presented the Leadership in Nonprofit Award by the Mandel School of Applied Social Sciences of Case Western Reserve University in 1997; a fellowship to the Harvard Business School in 2005; and the Lifetime Achievement Award for the State of Illinois by the Illinois chapter of the National Association of Social Workers (NASW) in 2011. In the Spring of 2010, Dr. Jones was one of a select group of delegates to participate in the Congress on Social Work and in 2010 and 2011 he served as a co-leader of a delegation of social workers studying the social service system in Russia and Brazil.
Richard completed his MSSA and Ph.D. at the Mandel School of Applied Social Sciences of Case Western University. He has served as the chairman of the board of directors for the Alliance for Children and Families, the Chicago Alliance for Collaborative Effort, and Assurance Services which is the for-profit arm of the NASW. Previous leadership responsibilities have included serving on the board of directors of Leadership Cleveland and the Cleveland United Way; serving as the co-chair of the International Year of the Family and co-chair of the Commission on Chemical Dependency and Child Welfare for the Child Welfare League of America. Recently, Richard was honored as president emeritus of Metropolitan Family Services and had a building named in his honor.
A graduate of the Leadership Cleveland Class of 1993, Richard is a member of the Visiting Committee of the Mandel School of Applied Social Sciences of Case Western Reserve University and he is a presenter on risk management for Assurance Services, Inc., which oversees insurance products for the NASW. He is also a board member of the NASW Insurance Company.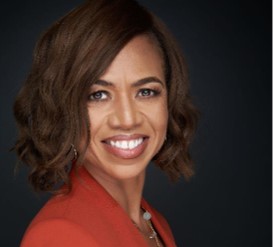 Kelli Lester, Chief Strategy Officer, Engaging Solutions

Kelli is currently the chief strategy officer at Engaging Solutions, a management
consulting firm that focuses on providing tailored solutions that improve the quality of life for everyone. She leads company strategic initiatives, business development, marketing, and the diversity, equity & inclusion (DEI) service line. In her career, she has been an equal opportunity activist, community leader and an ambassador to local and national populations. Her professional skills include, leadership coaching, change management, strategic consulting, problem solving, employee engagement and organizational effectiveness.
Kelli is a dynamic executive leader with progressive experience in strategic consulting, leading DEI initiatives in a CPG and multi-media company. She is an expert in helping organization's define vision, develop strategies, and execute action plans with sustainable results.
Prior to joining the firm, Kelli was strategic engagement leader and SVP of consulting for The Kaleidoscope Group, a full-service diversity and inclusion (D&I) consulting firm based in Chicago. Kelli served as the director of diversity & inclusion for Sara Lee, where she created the foundation for Diversity and Inclusion.
Kelli holds a bachelor's degree in speech communications from Ball State University. She was named as one of 30 Young Leaders of the Future, featured in EBONY.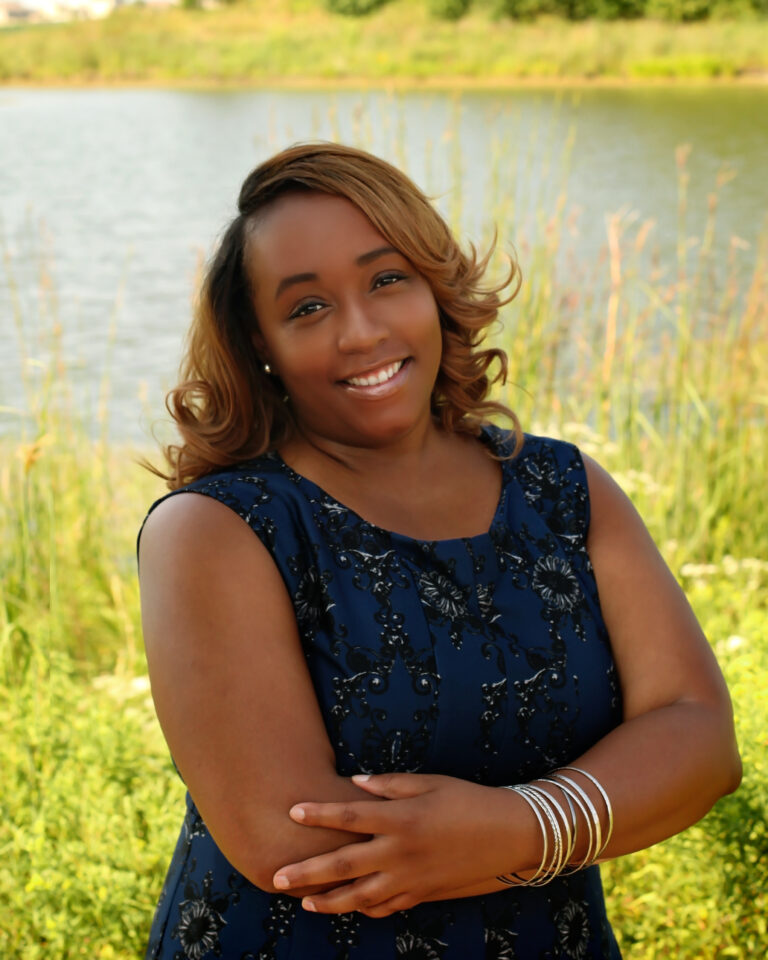 Amber Mason, PhD, Director of Evaluation, PIE Org

Dr. Amber Mason brings over 14 years of professional experience in the field of education, research, measurement and evaluation. Her professional efforts seek to champion the importance of good research and evaluation practices, ultimately being a change agent for educational and social organizations at large. Further, her work seeks to strengthen the effectiveness of data utilization in mission-driven organizations. At the center of her work, Amber relentlessly advocates for those groups who have traditionally been oppressed, marginalized and misrepresented in public narratives.
Amber's work has involved research and evaluation studies with a focus on the variability of outcomes for a range of topics impacting different social and ethnic backgrounds. Her work has been instrumental in the development of the data infrastructures necessary for partners to utilize data to inform programmatic practice and policy decisions for diverse groups of stakeholders.
Amber credits her career beginnings as a high school mathematics instructor in the
Chicago area as a catalyst to infusing anti-racist practices in her efforts to promote importance of data usage, research, and culturally responsive evaluation practice. Most recently, Amber served as an expert panelist on the Bright Promises Foundation's "Confronting Racism: Causes and Strategies for Addressing Race Based Trauma in Children" event, where she provided a culturally responsive evaluation lens to discussions surrounding how trauma caused by racism impacts children and youth, and how we as adults can promote youth healing and resiliency. Her love of facilitation and instruction continues as she volunteers as an instructor for the Pathways Initiative, a collaborative seeking to strengthen the diversity of the Chicago area program evaluation field by increasing the recruitment, training and retention of culturally responsive and equity-focused evaluators of color in the Chicago region.
Amber received her BA in economics from Spelman College. She earned a Master's of Science in education from Quincy University, and completed a post-master's certification in program evaluation at Georgia State University. In 2019, she received her Ph.D. in educational policy studies with a concentration in research, measurement, and statistics from Georgia State University.
Ma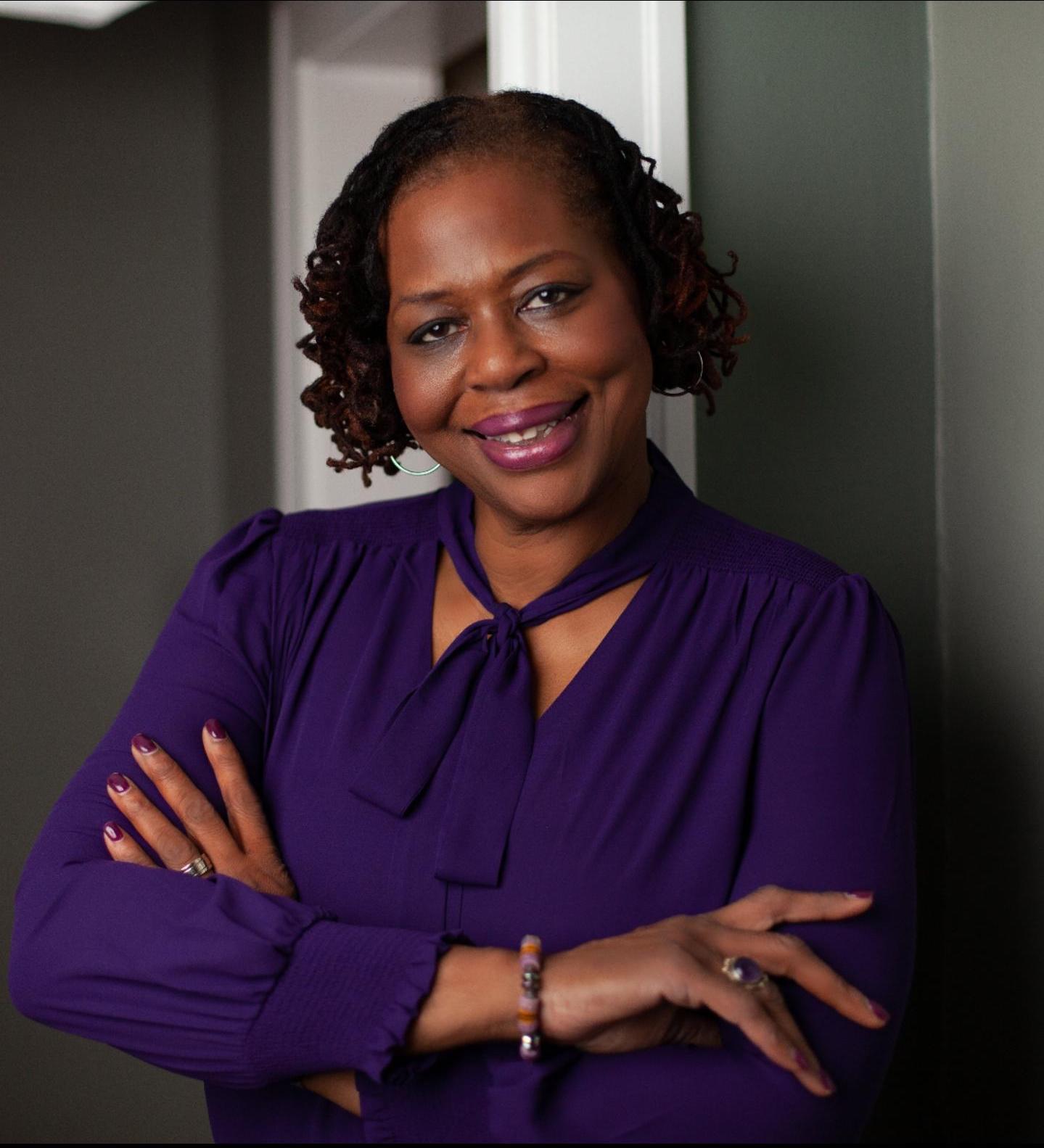 ry Morten, President, Morten Group LLC

Mary Morten is the president of Morten Group (MG), a national consulting firm established to focus on clients in the nonprofit, for-profit, governmental, and foundation fields.
Mary is a bridge-builder and connector guiding disparate voices toward common goals and mutual accountability. She built Morten Group with an intentional focus on assembling a multiracial, cross-generational team of professionals that remains at the heart of the firm's commitment to social justice while centering diversity, racial equity and inclusion, executive placements, and research in its work. Mary's podcast "Gathering Ground," covers topics on nonprofit management, foundations, and equity and inclusion.
Previous positions include associate director, interim executive director, and board president of Chicago Foundation for Women, the region's largest women's fund, and the past director of the Office of Violence Prevention for the Chicago Department of Public Health. Before this position, Mary was an appointee for Mayor Richard M. Daley as a director of the Chicago Commission on Human Relations.
Recently, in collaboration with senior project director Geneva Porter, Mary contributed to "Leading Systems Change in Public Health: A Field Guide for Practitioners." This new book from the de Beaumont Foundation and Springer Publishing offers readers a practice-based guide that examines systems change in public health. Their chapter, "Organizational Leadership: 'We Are the Ones We Have Been Waiting For,'" focuses on fostering equitable organizational change through power transfer and a grounding in community and collaboration.
Many organizations have honored Mary, ranging from Women in Film to Equality Illinois, the YWCA of Evanston/Northshore to About Face Theater. In 2020, the Public Health Institute of Metropolitan Chicago established the Mary F. Morten Justice Award to recognize Mary's long-term work as an activist, advocate, and champion of social justice.
Mary holds a Bachelor of Arts degree in communications with an emphasis in radio and television from Loyola University Chicago.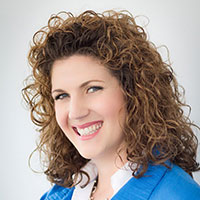 Cori Moschberger, LCSW, MSW, Counselor and Organizational Development Consultant
Cori is a Licensed Clinical Social Worker (LCSW). She has been in the field of social services since 1998. She received her Master of Social Work from the University of Illinois at Chicago in 2003.
Cori is a clinical therapist and an organizational development consultant and trainer residing in the Northwest Suburbs of Chicago. She is an author, a dog lover, enjoys new experiences and adventure and values compassion and lifelong learning.
As a consultant and trainer Cori specializes in the nonprofit sector. Her expertise includes administration, management, team building and training, leadership, and mentoring. Having successfully led her own staff as an executive director of an organization in Chicago, Cori brings to her clients the real-world "know-how" needed to effectively mentor and manage employees and teams.
As a clinical therapist, Cori uses a strengths-based approach with all her clients. She creates a safe and comforting environment that allows clients to discover their strengths to live happier and more enriched lives.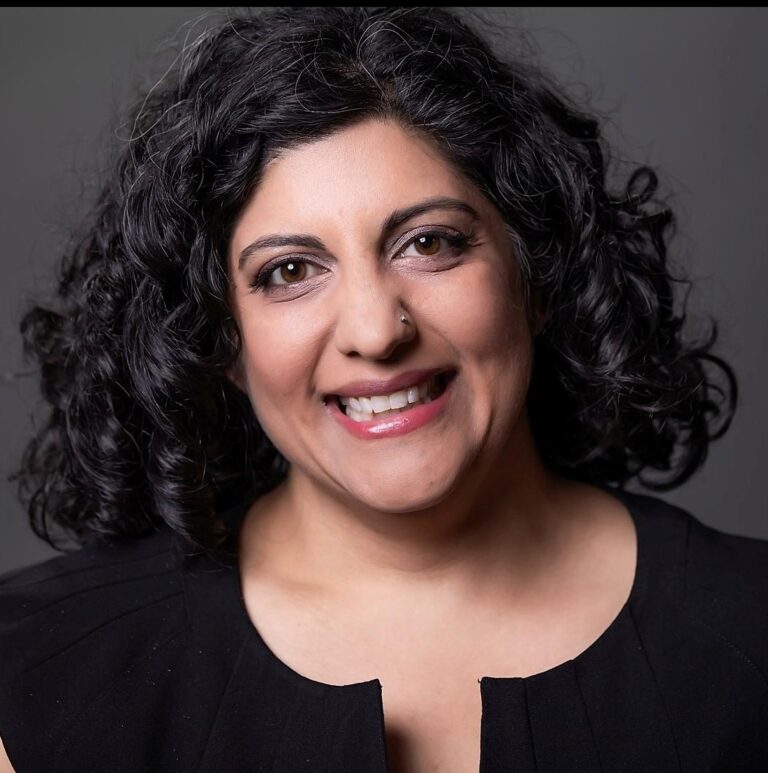 Shailushi Ritchie, Sevah Consulting

Shailushi is an advocate, writer, and nonprofit professional who has worked on a range of issues affecting women and girls—including domestic violence, reproductive health, rights, and justice, and media's impact on girls' self-esteem—and the societal factors that contribute to those issues.
After moving back to Illinois in 2016, she has focused on helping nonprofit organizations address strategic and operational challenges as an independent consultant. She has run media and legislative advocacy campaigns at the local and state level in California and was featured in San Francisco Magazine December 2015 "Women in Power" issue.
As an interim director to several Chicago and national organizations, Shailushi has provided stability and structure to nonprofits undergoing significant transitions.  Whether it is the departure of an executive director or the need to develop and implement a strategic plan, Shailushi brings focused expertise in helping organizations chart a course through and navigate major changes.
As a strategic and operations planning consultant, Shailushi has led and developed strategic plans for CAF in Illinois and several organizations in California, including the California Coalition for Reproductive Freedom and Alcohol Justice (formerly Marin Institute).
Shailushi has more than 25 years experience working in small and midsize nonprofits in programs, advocacy, communications, development, and operations.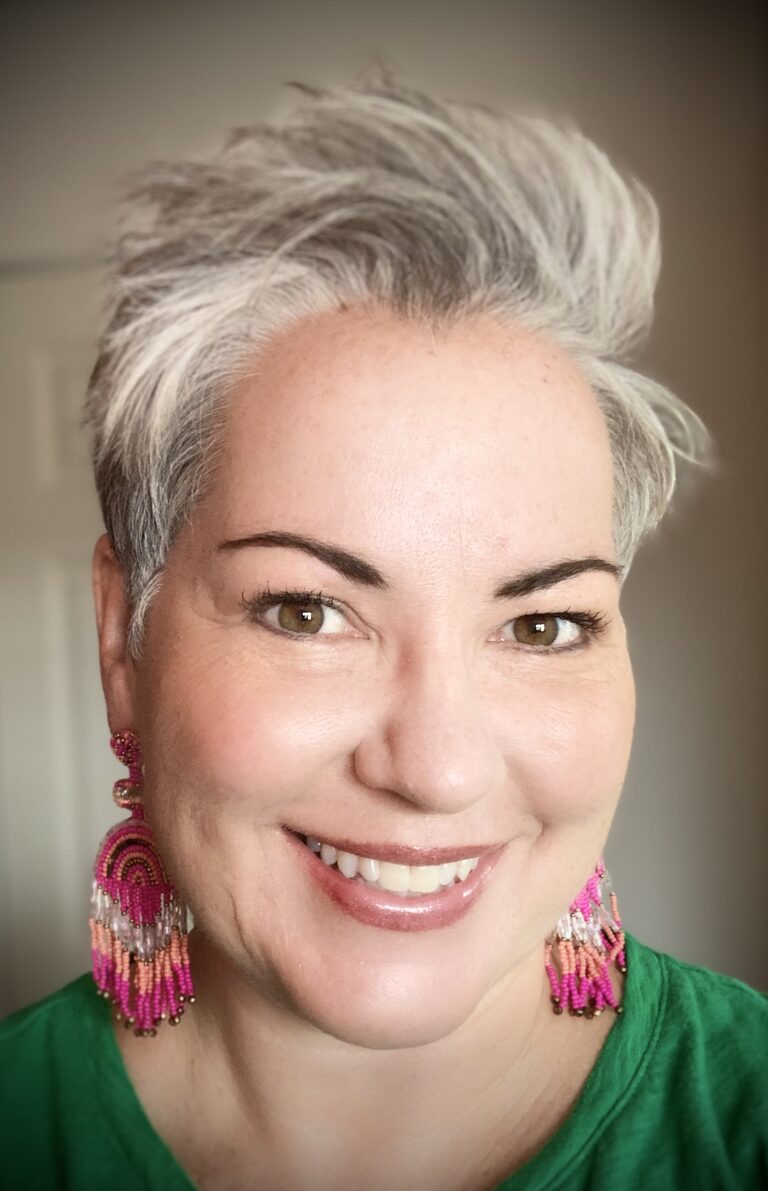 Emily White Hodge, PHR, HR Consultant, White Hodge HR, LLC
Emily is an HR consultant with a passion for racial justice. A certified PHR (Professional in Human Resources) through HRCI with over 20 years of nonprofit experience across the full spectrum of HR and people operations functions, she specializes in working with small to medium sized nonprofit organizations who want to approach human resources from a people-first perspective.
Before starting White Hodge HR, Emily served as the HR Director for the National Network of Abortion Funds (NNAF) and led several organization-wide efforts to support the fully remote, national staff and helped them thrive through a period of rapid growth during the uprisings in defense of Black life and the COVID-19 pandemic.
Prior to her time at NNAF, she was the director of HR & operations at New Moms in Chicago, IL. Awarded the Bamboo Hero award for Onboarding, she was asked to be an ambassador for BambooHR.
When she is not working, she is dancing, playing tennis, sipping coffee & reading a good book, snuggling with her many pets or enjoying time with family & friends.