Join us for a master class with world renowned soprano and Illinois native, Amanda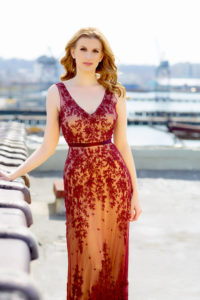 Majeski. Featured on the cover of the November issue of Opera News magazine and noted as "one to watch" in 2018-2019.
"As a flame-haired Donna Elvira, Giovanni's rejected conquest turned relentless stalker, Amanda Majeski had her finest Lyric outing in many a season, delivering Elvira's arias with tonal gleam and fluent agility. Dramatically she kept a fine balance as well, alive to the character's comic absurdity yet presenting her as a real, conflicted woman and not just an obsessive loony."
– Lawrence A. Johnson, Chicago Classical Review
This event is FREE and open to the public.
10:00 am to 3:30 pm.
Lunch provided 11:30 am to 1:30 pm. Meet the artist.