Graduates of North Park College in 1954, Don and Shirley Diersen cherish memories of their Viking years. "We're proud to have been at North Park. It's got a special place in our hearts," says Shirley.
The couple established the Don and Shirley Diersen Scholarship Fund in 2015 because they believe in scholarship support to assist students and their families with education costs. "It's not easy to pay for a good college education, and we know how important that education is," says Don. North Parker Trevor Pye C'18 is the first scholarship recipient.
The Diersens chose North Park for their support because "it is a very good school that continues to serve its students so well with excellent faculty and learning." The Diersens say it was their North Park education that gave them the best preparation for their careers and life. North Park's decision to remain in Chicago in 1980 further affirmed their support: "North Park has kept its place in the city and maintained its reputation for being very strong academically," says Shirley. "It's a city school and that's so important and something we want to support."
Don studied pre-engineering, played basketball (#33 above), and was named to the North Park Lettermen, which recognized "the best a man can offer to competitive athletics." Don says playing basketball was "a very special time." Don's sister, Carolyn, also graduated from North Park College in 1949.
Shirley Lindskoog, who grew up in Andersonville, was a pre-education student at North Park. She was elected to Phi Theta Kappa, the junior college national honor society and the highest scholastic recognition for a North Park student.
They went on to study at Valparaiso University; Shirley earned a degree in education and taught first grade for several years before staying home to raise their children (Nancy Gere and Jon Diersen). She later returned to the workforce as an administrative assistant.
Don graduated with a degree in business administration. He was recruited by United States Gypsum Corporation, now USG Corporation, where he worked his entire career until his retirement in 2000. They now live in Arlington Heights, Ill., and also have five grandchildren.
The two, who are both 82 years of age, say they are "grateful to God for the blessings of family and for one another, and for such strong memories" of their North Park education. Their hope is that the University continues to succeed and that more students benefit from the experience as they did:  "We are so very proud of being part of North Park."
Diersen Scholarship Fund Invests in Students' Future
Trevor Pye C'18 is the first recipient of the Don and Shirley Diersen Scholarship Fund.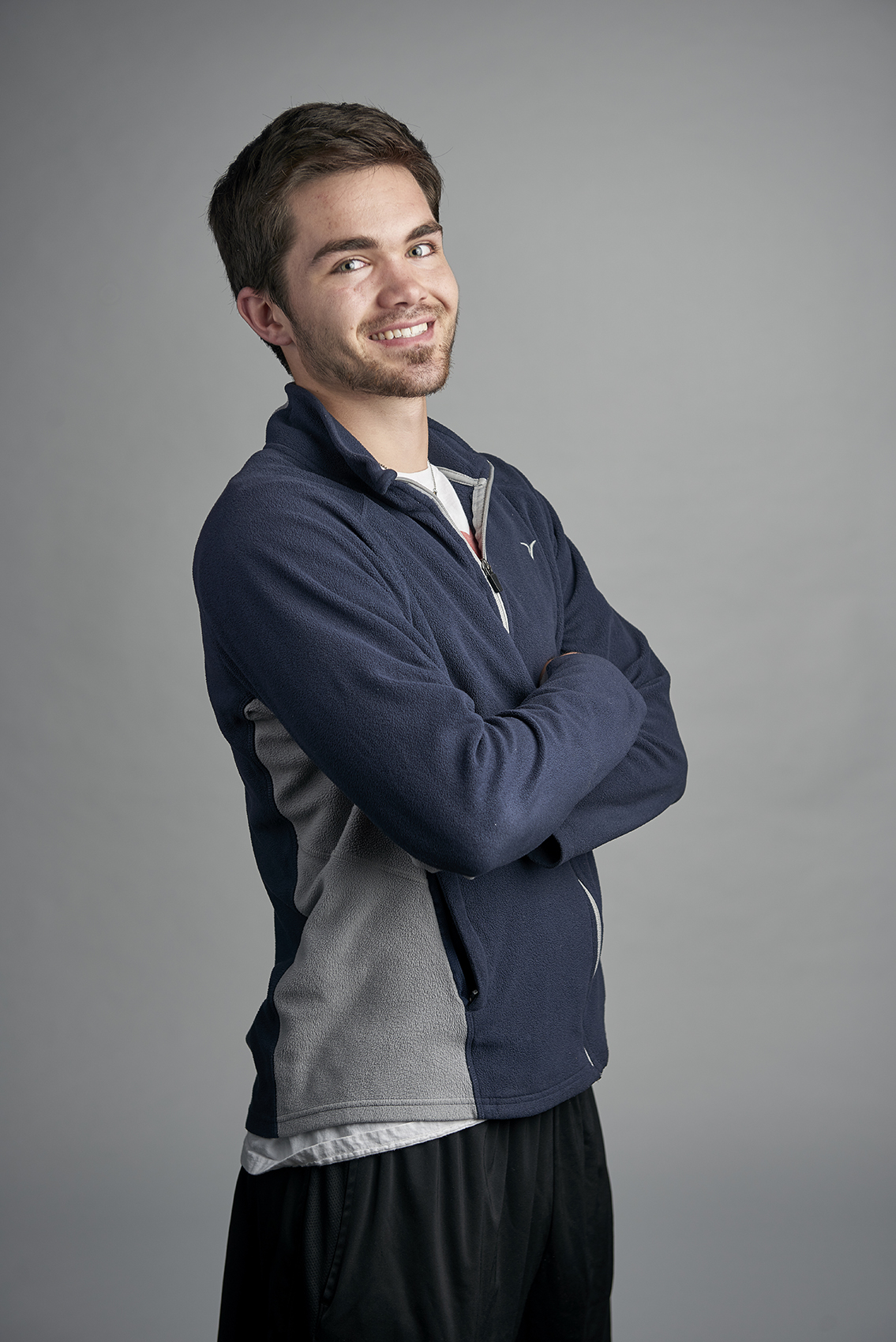 Pye came to North Park University as a recruit for the Viking men's basketball team. He was especially interested in the Johnson Center for Science and Community Life: Pye is majoring in chemistry and secondary education.
"My faith in Jesus has gotten a lot stronger since being here at North Park," Pye says. "My hope is to live my life as Jesus did and to do exactly what God has created me to do with my life."
His faith has guided his career plans, helping him realize that he "definitely wants to be a teacher."
Entering his senior year this fall, Pye is a teacher's assistant (TA) in the chemistry department and in the School of Education. Outside class, he loves playing basketball and participating in all sports, hanging with friends, and watching movies "every once in a while."
Pye is very grateful to the Diersens: "I appreciate receiving this scholarship because it makes it possible for me to attend a good school like North Park. I am so glad there are donors like the Diersens in this world to help students like me afford to go to college. Thank you very, very, very much."
Endowed Gifts Advance North Park's Mission
Every year, the University supplements thousands of dollars of tuition for individual students and helps fund research grants and fellowships to attract and retain the very best faculty. Donor support is crucial to providing these additional endowed funds to help students and faculty.
The current value of North Park's endowment is $75 million. The endowment has achieved significant milestones, growing from $6 million in fiscal year 1988 to today's total that more than doubles the fund's $36.6 million in FY 2005.
Donor gifts increase capital that North Park can invest, making larger returns possible to increase the endowment and available funds to support students and faculty. North Park's endowment is professionally managed by an outside investment firm selected by the Board of Trustees.
By providing endowment support, donors uphold the mission of North Park University. Establishment of an endowed scholarship, lecture series, professorship, or chair at North Park University will exist in perpetuity to provide financial assistance and encouragement to future generations of worthy students and faculty.
North Park offers many different ways for donors to provide their support such as:
Endowed Scholarships:
Gifts of $25,000 or more can be designated to create a named, endowed scholarship that distributes student aid annually. The principal of the fund remains intact and is invested so that the scholarship fund and the amount of interest it produces will continue to grow over time as the University endowment grows.
Faculty Innovation Award:
Awarded to a tenured faculty member to allow release time from a portion of a teaching load by providing a stipend for study/research in his or her designated field.
Other opportunities for endowed fund support for faculty and students include:
Endowed Lecture Series:
Lecture series play an important role in the academic life of the campus by allowing faculty and students to interact with distinguished leaders from other communities. Speakers participate in special activities during their visits to campus which benefit students and faculty.
Student Experience Fund:
Support for the Fund enables students to present research, travel to conferences, engage in an internship or other learning experience, obtain an international learning and/or service experience, and pursue professional development.
Academic Aspirations Fund:
Strengthens student learning and faculty development through entrepreneurial activities and program development.
To learn more about making an endowment gift to North Park University, please contact the Office of Advancement at 773 244.5790; email: advancement@northpark.edu.