This time his travels have taken him to Kyrgyzstan.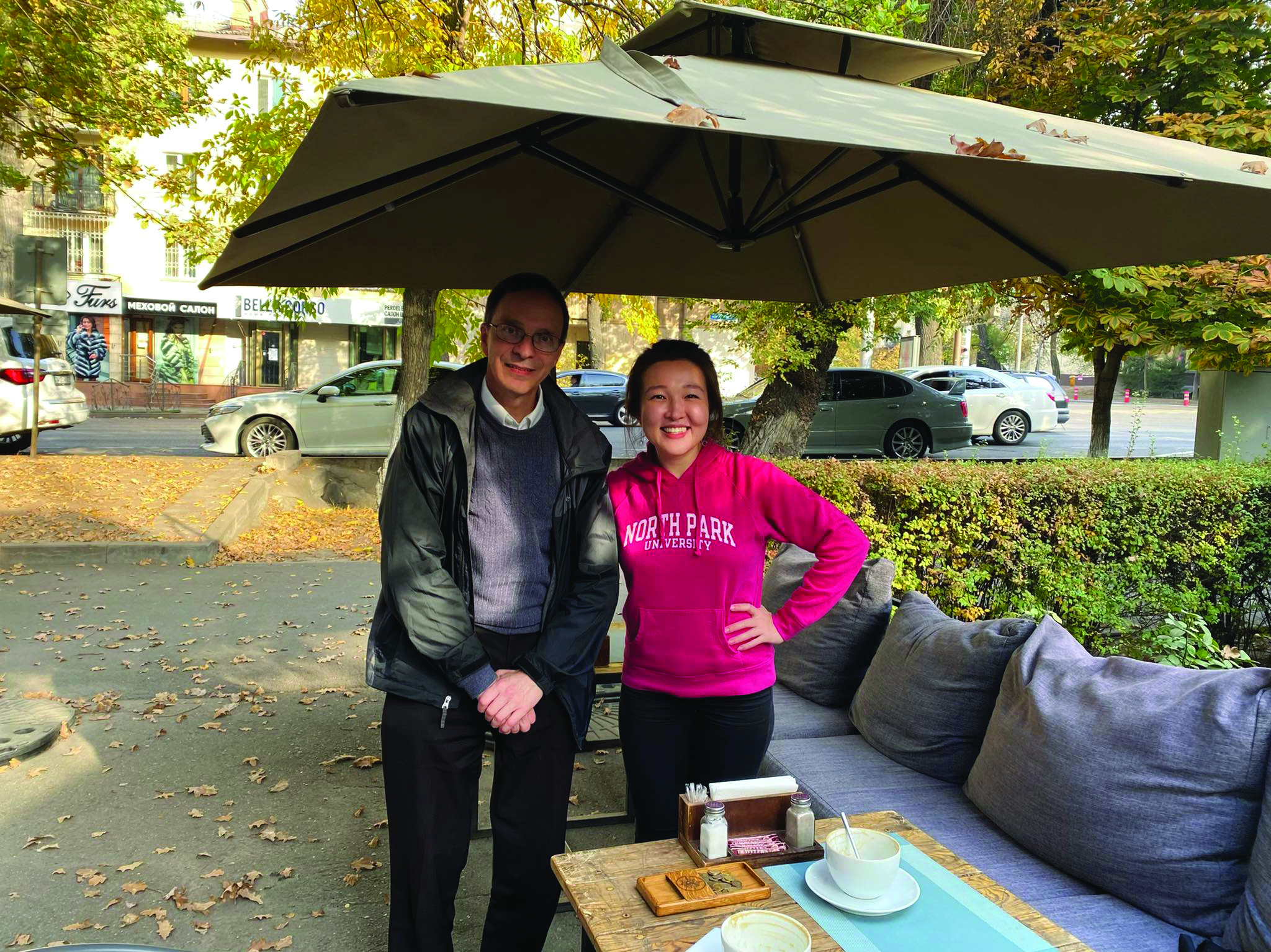 Professor of Spanish Dennis Bricault is spending the fall semester at a university in Kyrgyzstan, a small country in Central Asia, where he is teaching linguistics on a Fulbright Scholarship.
After a transition period in which he had to learn Russian, the native language, Bricault said he settled in and has enjoyed teaching at the International University of Central Asia.
"'Be flexible,' someone told me when I got here, after 'welcome to Kyrgyzstan,'" said Bricault, who is in his 42nd year of teaching. "That was a key phrase, and it basically means, things could change at any minute."
He arrived in August and spent time before school started exploring the mountainous country, which he described as "the Switzerland of Central Asia." He took architecture tours and sampled the Turkish- inspired cuisine, but said he was startled by the prevalence of KFC restaurants.
Bricault's students have varying degrees of English proficiency, which is an added challenge. He will be working in the English linguistics department preparing students for careers as teachers.
Bricault was awarded his first Fulbright in 2014, which he used to teach in Guatemala. He admitted, modestly, that receiving two of the awards is "rare, but not unheard of" especially since the process of applying is long and difficult. He will return to North Park for the spring semester.