In these times of physical separation, we as the North Park community still want to stay emotionally and socially connected! If you have anything to share with the North Park community, please reach out and email us at UMC@northpark.edu. We'd love to hear from you and share how all of us are doing while we are apart.
Employee Thank You – Jeff Lundblad
Keep calm and Viking on … Like Jeff Lundblad, North Park's Director of Information Technology. Thanks to Jeff and his team for supporting the technology needs of staff, faculty, and students while working remotely from home.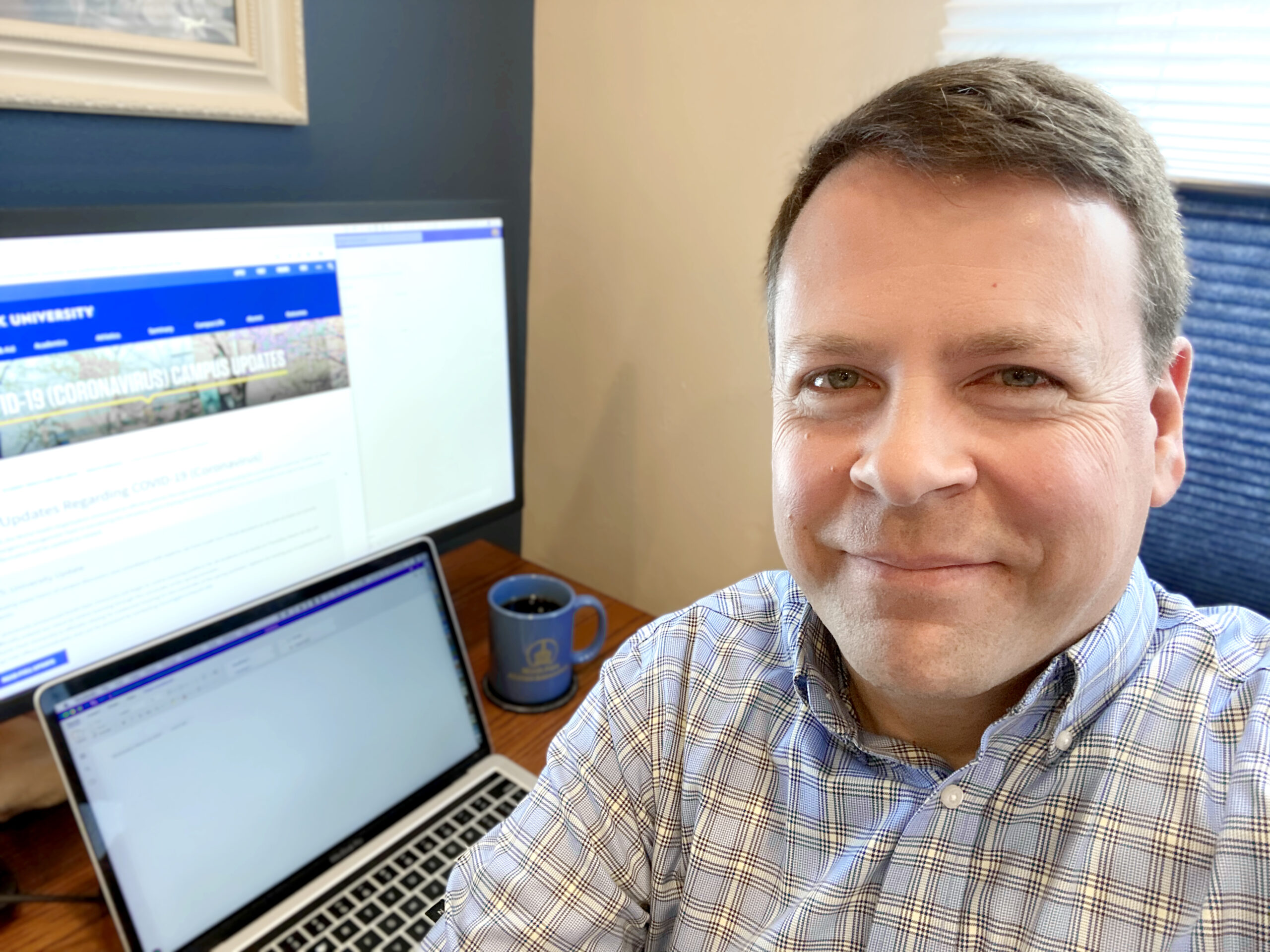 Virtual Commencement
Class of 2020! This Saturday, we will celebrate your accomplishments in a virtual Commencement that will include graduates of the Undergraduate, Graduate, School of Professional Studies, and Seminary programs. Our Virtual Commencement Ceremony will be hosted online at 10 am CDT this Saturday, May 9, 2020. The video will stream on both YouTube and Facebook. While we wish we could all be together in person, we hope you can join us online.
Social Media Toolkit
Show your support for the Class of 2020 on social media! Use one of our frames, stickers, or story templates: https://www.northpark.edu/class-of-2020-social-media-toolkit/
Inspiring Music for Uncertain Times
Annie Picard has been at NPU since 1998, teaching our undergraduate and Master of Music students voice lessons and classes. To encourage us now, she has selected music about connection: connection to our earth, emotions, beautiful sounds, joie de vivre, amazing musicians, words, nature, freedom, and peace.
Annual Multicultural Celebration
Congratulations to all of our award winners this year! Read more about the Office of Diversity and Intercultural Life's Annual Multicultural Celebration here.
Scripture of the Week
"Humble yourselves, then, under God's mighty hand, so that he will lift you up in his own good time. Leave all your worries with him, because he cares for you."