In these times of physical separation, we as the North Park community still want to stay emotionally and socially connected! If you have anything to share with the North Park community, please reach out and email us at UMC@northpark.edu. We'd love to hear from you and share how all of us are doing while we are apart.
Employee Thank You – Katie Maier-O'Shea
Keep calm and Viking on … like Katie Maier-O'Shea, North Park's Dean of Library and Academic Technology. Katie has been pivotal in easing our students' transition from classroom to remote online learning since the very beginning of the Covid-19 pandemic.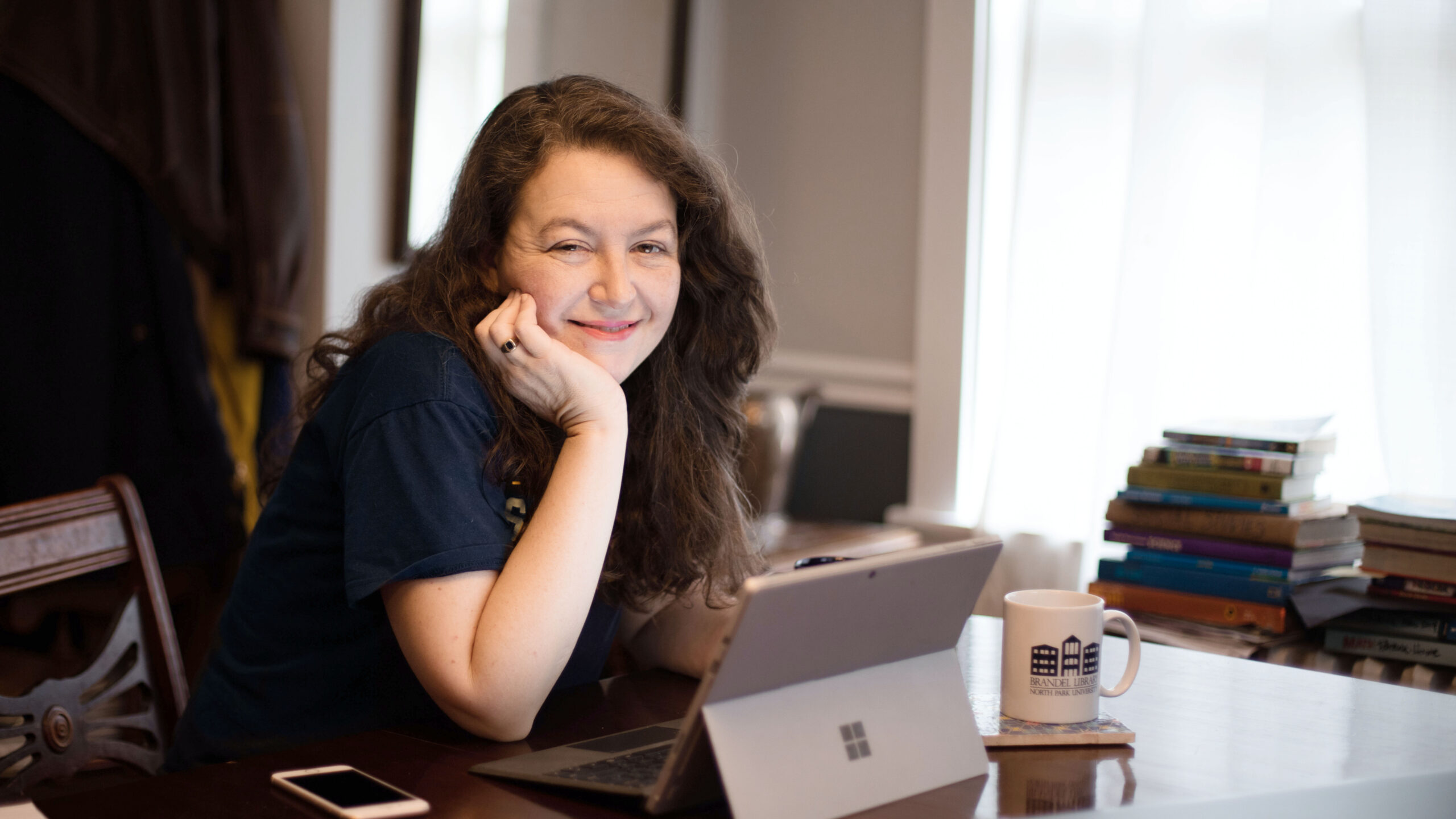 NPU Social
Check out the Seminary students, staff, and faculty in their TikTok challenge!
Health & Wellness
Starting Today! — Join the first-ever North Park University Virtual Race from May 1–May 31! The goal is 52.4 miles (a double marathon) for the month. You can walk, run, bike, skate, etc. to roll through quarantine. All workouts will be logged in the Endomondo app which is linked here. Endomondo is a free fitness app that you can use to track workouts, set goals, take part in challenges, and keep up with friends' fitness activities. Contact Director of Wellness Ericka Adams with any questions.
And be sure to check out the new Virtual Group Fitness links for May!
Don't miss out. Join our group fitness classes on zoom every day. We are here to keep you motivated and to help you continue to reach your fitness goals!

Cardio Intervals Weekdays, Monday–Friday, 4 pm https://zoom.us/j/650594181
Zumba Tuesday and Thursday, 10 am
Zoom Meeting ID: 209 239 6229
Zoom Meeting Password: 694734
Cardio Intervals Saturday and Sunday, 9 am https://zoom.us/j/650594181
Inspiring Music for Uncertain Times
Annie Picard has been at NPU since 1998, teaching our undergraduate and Master of Music students voice lessons and classes. To encourage us now, she has selected music about connection: connection to our earth, emotions, beautiful sounds, joie de vivre, amazing musicians, words, nature, freedom, and peace.
"Everything about this recording is sublime.  Bach + Ich habe genug + LHL = LOVE!"
Registration Day
Virtual Registration Day is a success!
A special thank you to all the University departments who made our virtual registration day such a success!! Student Engagement, IT, and UMC all came together and, despite the logistical challenges, hosted a successful registration day event that drew participation from 70 incoming freshman choosing courses for the fall semester.
"It was a really collaborative effort, and it was very impressive that we were able to organize such a large event in such a short time frame," said Joe Miller, Director of Enrollment Systems and Operations.
The event was yet another example of how University departments are working together in unprecedented ways to maintain North Park's high standards during the Covid-19 pandemic. Keep up the great work!
Scripture of the Week
"Tell everyone who is discouraged, Be strong and don't be afraid! God is coming to your rescue…"