LifeGroups at North Park are sponsored and resourced by University Ministries. What are LifeGroups? They are groups of four to ten students who gather weekly to intentionally walk with or toward Christ together. LifeGroups are for anyone who has an interest in the Christian faith. This can include a spectrum of people from those who want to know more about faith and the Christian life, to those who are actively following Christ. LifeGroups are also a great way to explore what it means to follow Christ individually and in a group setting.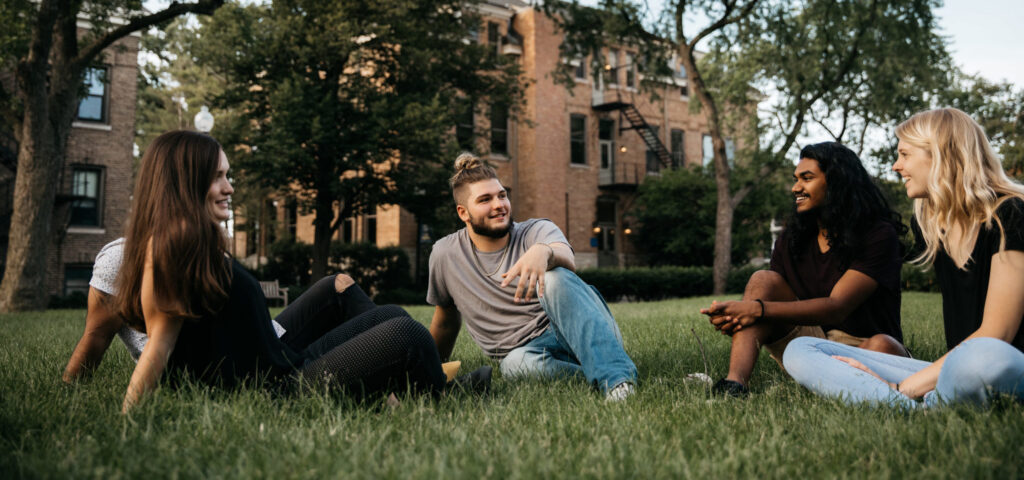 When Amber Jipp, CollegeLife and Spiritual Formation Coordinator for University Ministries, started at North Park in the fall of 2016, there were no current University Ministries (UMin) sponsored Small Groups. "I am very passionate about small groups and really empowering the visions that students have," says Amber. Currently, there are around 14 LifeGroups resourced by University Ministries which are open to all students. Sponsored LifeGroups have access to resources such as printing flyers, creating events, spiritual guidance and coaching from UMin leaders, and use of UMin facilities.
LifeGroups take all different shapes and sizes as their student leader enters into the discernment process. Some are focused on discipleship, some are centered in one book of the bible, while others are for creative worship practices. LifeGroups are for those who know and desire to grow in Christ in an intentional community.
Jomarie Perlas, a previous student leader, found extreme joy in leading and walking alongside other women in her group while they "learn how to be young adults, daughters in Christ, and college students, while also navigating a broken world." Her group times are spaces where she and others have been able to share personal stories, ask difficult questions about their frustrations and causes of anger, but also receive encouragement and hope. "We're not meant to do this messy thing called life alone. This is the significance of being with our brothers and sister in a committed way," said Jomarie.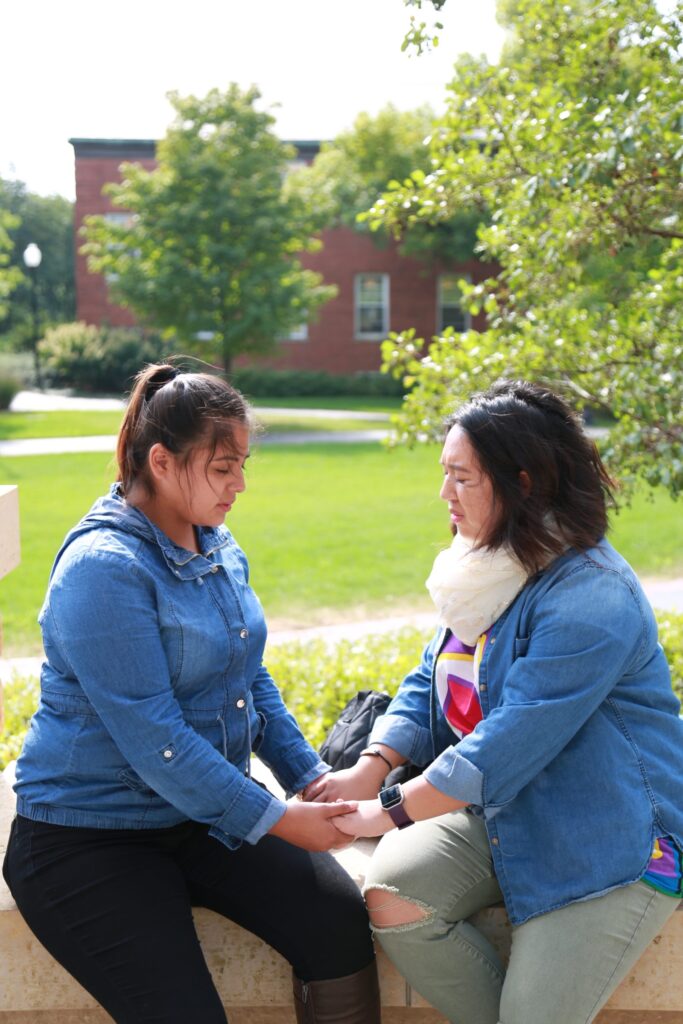 LifeGroups are started by students who see a need for prayer groups, Bible studies, book studies, or other shared practices. LifeGroups are expressions and visions of communities working together, moving towards Christ or learning more about Christ at North Park. Starting a LifeGroup sponsored or resourced by North Park University Ministries is as easy as sending Amber an email and meeting with her about the LifeGroup's vision. LifeGroup leaders can also choose how involved UMin is in their groups.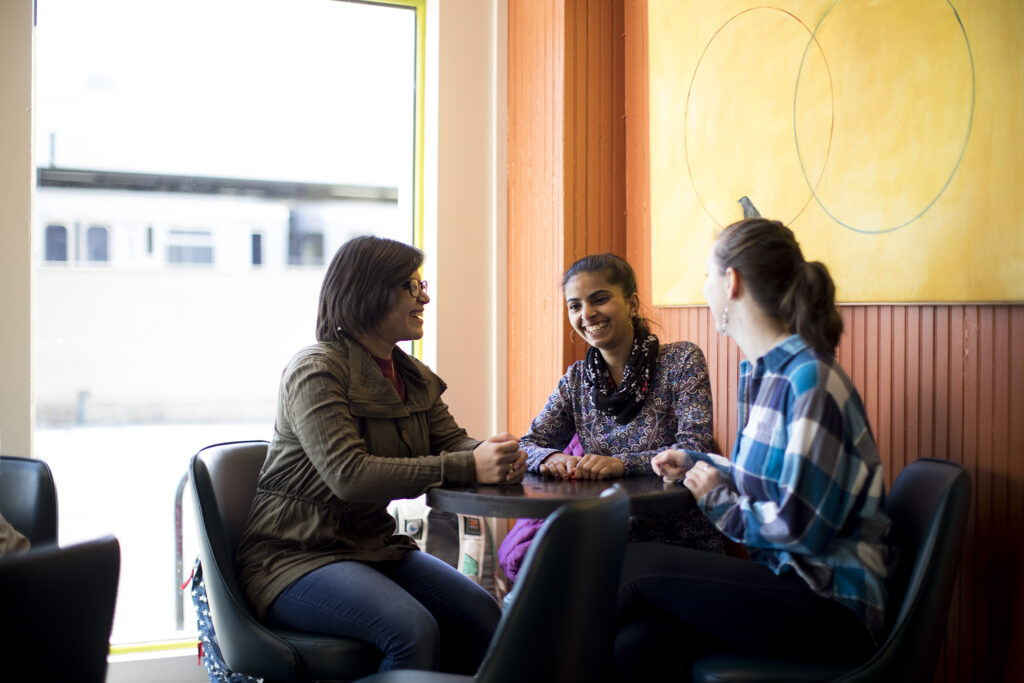 Joining an existing LifeGroup is also easy. Sign-ups are available during the first few Chapel and CollegeLife services, as well as campus events such as the Ice-cream Social and Viking fair. Getting plugged in to a LifeGroup at any time in the semester can be easily done by emailing Amber Jipp.