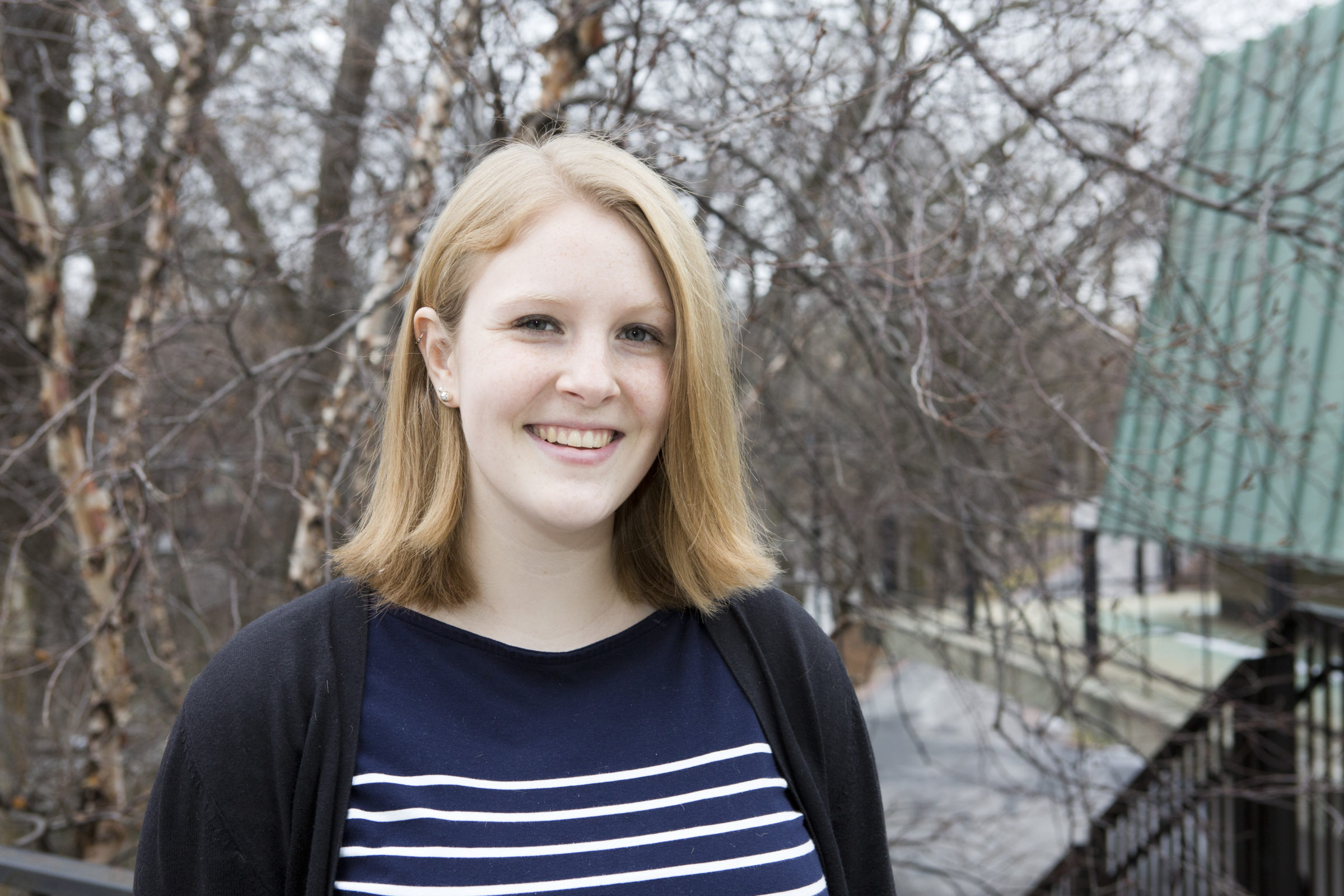 Sarah Hawkinson is a history and secondary education major. She is also a desk attendant, writing advisor, participates in the women's chorale, and tutors students from Peterson Elementary school.
"North Park went from being my last choice to the perfect choice for me. My family has a lot of history and connections at North Park, so it had been in my life so much already and for a while, I was dead-set on moving away. Then I attended a scholarship event; it was my first time visiting as a prospective student. I had fun meeting other people I would potentially go to school with, and the idea of coming to North Park began to feel more real. That was when I realized that I could make my own experience here and do my own thing.
The interactions I had with professors, even before attending North Park, were really encouraging because it seemed like they already wanted to be invested in their students—to be more than just professors but mentors who are there to help you make choices. That's what I love about North Park now. Having the opportunity to get coffee with my professors and take extra time outside of the classroom is something that I feel my friends at other schools don't get. And now that I am getting to the core of what I want to study, my professors are ready and eager to challenge me, especially when I've shown that I'm invested and interested in their class.
Another aspect of North Park that I've grown to appreciate is its location in the city, which has helped me to continue in my faith life by learning more about cultural and religious diversity. I'm definitely growing and having positive and new experiences in this city setting. It has been important for me to get to know others and hear about a variety of experiences; it's enhancing my faith-life and the way I see the world.
I've realized being close to home has more benefits than drawbacks. I can go home every weekend or once a semester.  I've been very happy with my decision to go somewhere which happened to be close to home, but really my decision was more multi-faceted than that. It was the opportunity to grow at a school where professors and students encourage faith, growth, and learning. Plus, I get to keep my winter clothes at home during the spring."