North Park's Carlson Tower Gallery is a living hub of art as it houses student, faculty, and guest artist works throughout the academic year. Most prevalent each spring semester is the work of senior art students as they complete their senior seminar project which involves creating, curating, and exhibiting a solo art show.
Leading up to their senior exhibitions the students also participate in curating an "En Route" show, featuring up-and-coming local artists. The task of seeking out and engaging with professional artists is part of the senior seminar experience as students witness first-hand the pursuit of art-making outside of the classroom.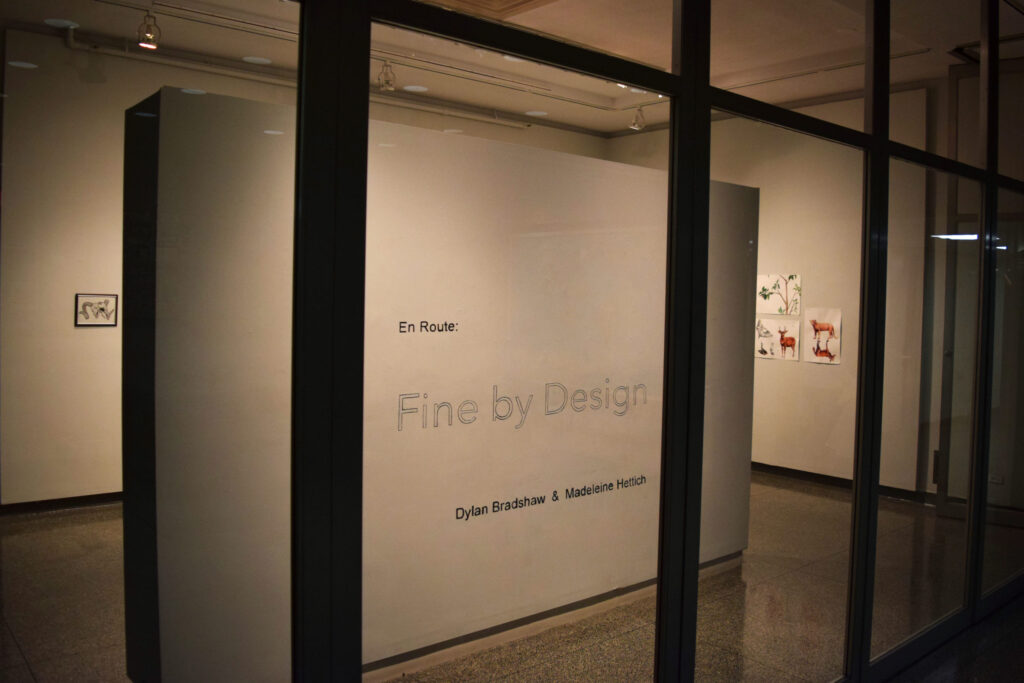 The recent exhibit En Route: Fine by Design showed side-by-side the work of two young artists, Dylan Bradshaw and Madeleine Hettich, graphic designers by trade whose personal practice also includes work that would traditionally be characterized as fine-art. Works shown by Hettich included detailed drawings of live and taxidermied animals from Chicago's Field Museum and a hand-made book exploring the artist's short-term memory loss. Bradshaw's works included a series of commissioned dog portraits created with vector illustration as well as an embroidered textile exploring Chinese culture and the concept of "craft" or "women's work."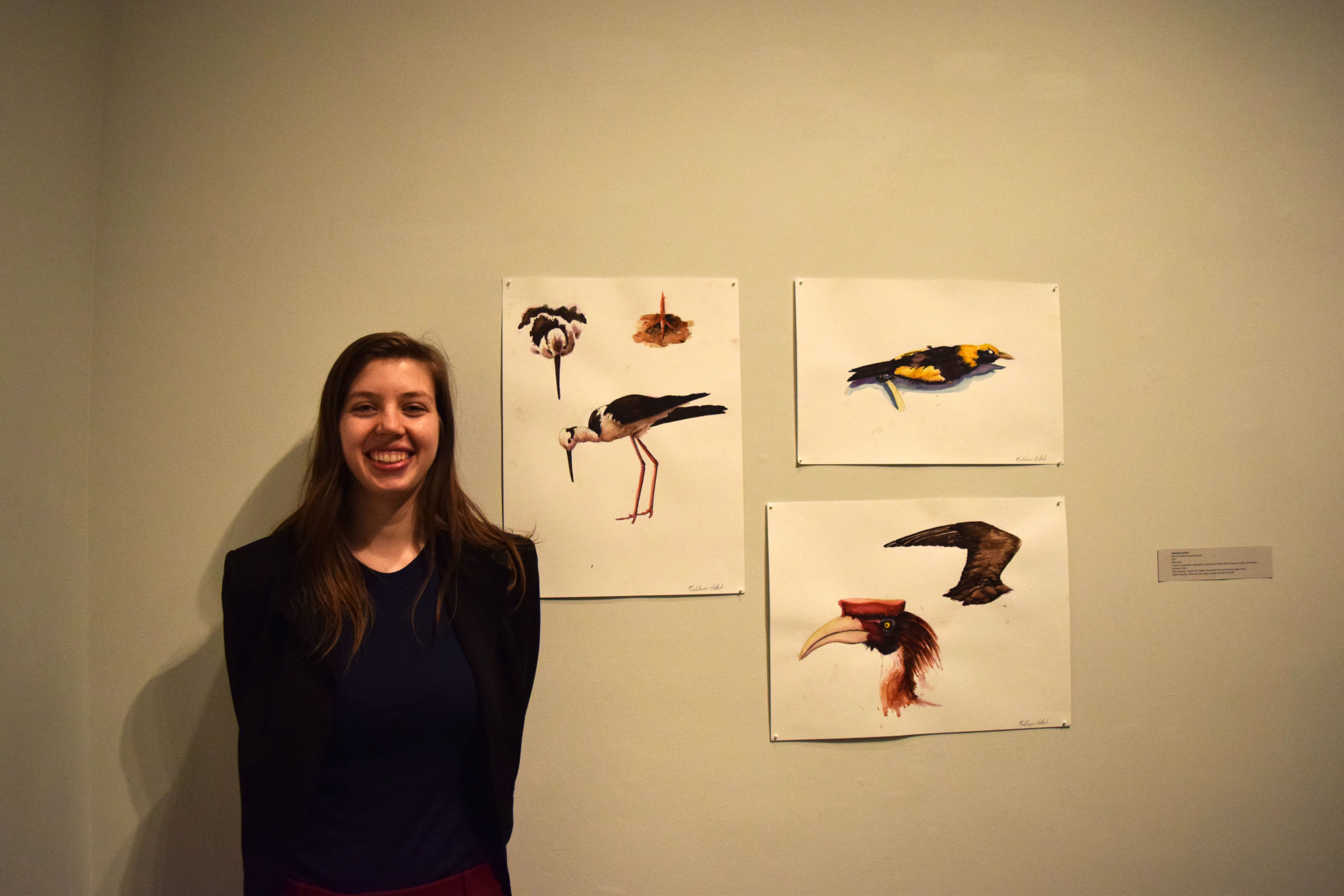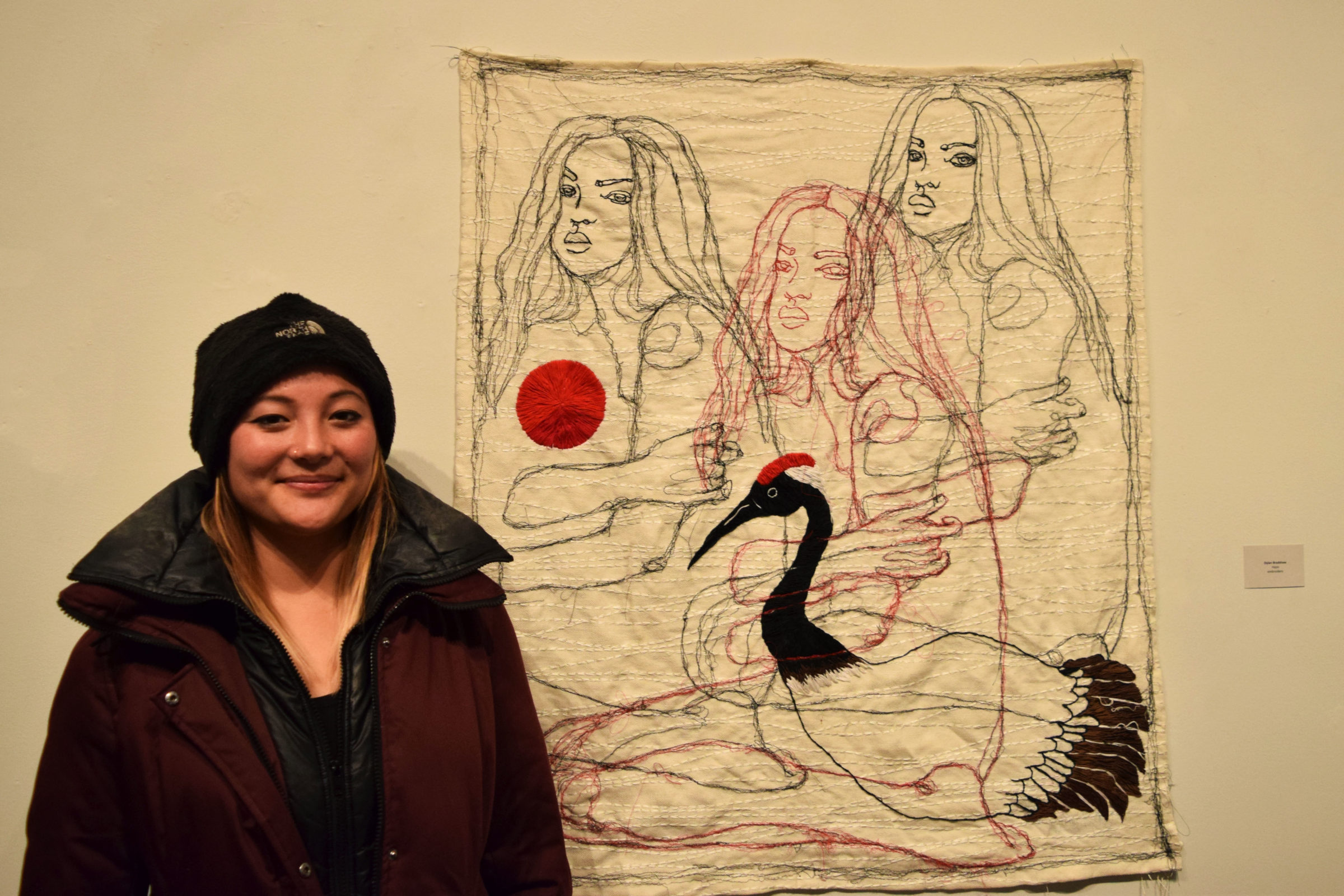 Bradshaw and Hettich visited the gallery for the show's reception, during which they were able to share about their works, their processes, and their thoughts towards the distinctions made between fine-art and graphic design. Both artists expressed some dismissal of these distinctions while recognizing that design-oriented work often poses unique creative challenges which help inspire their other practices. In regards to making work by commission in contrast to one's own volition, Hettich denied that she thought of one as superior or more inspired than the other. "Half of Rembrandt's work was likely commissioned. We recognize his work as fine-art, yet we can't know if he would have created them on his own."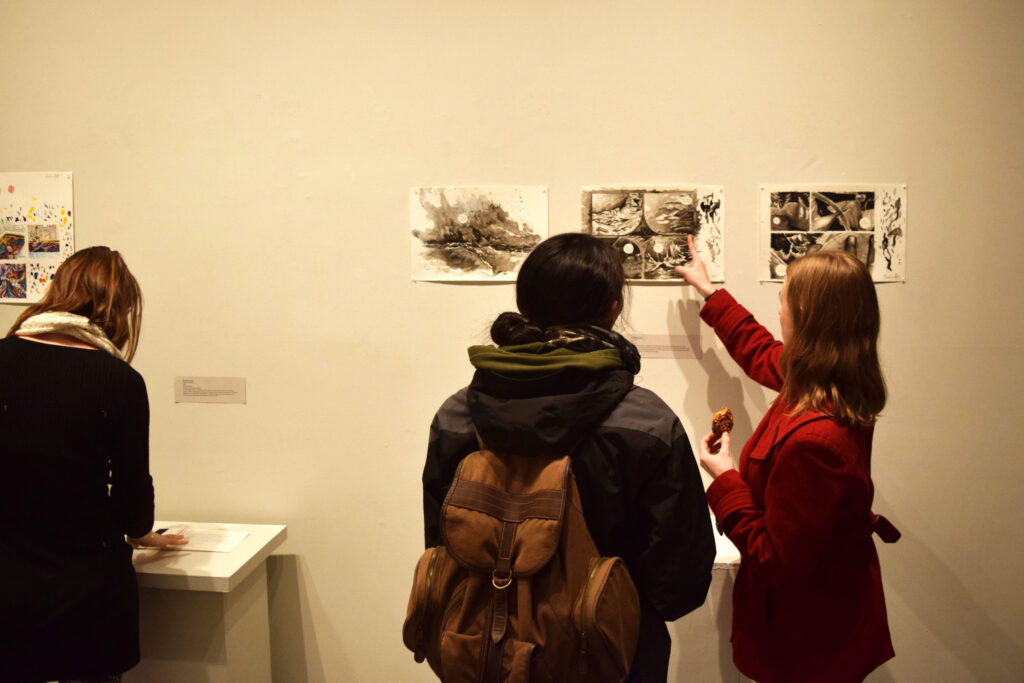 While Fine by Design was an engaging, thought-provoking show, it was also just a taste of what is still to come for Carlson Tower Gallery this spring. Currently on display is the annual Student Art Scholarship Exhibition which features student work submitted for the coveted art scholarship. A limited number of scholarships are awarded each year, and the submissions are a fine display of promising talent. The scholarship show will remain through March 7, with the first senior exhibition of the year opening soon after.
To stay informed about future art exhibits and receptions be sure to check in with the art events calendar.