North Park's Summer Science Academy runs for four weeks and includes six courses for high school juniors and seniors. Dr. Yoojin Choi, associate professor of biology at North Park, is the program coordinator of Summer Science Academy and regularly teaches classes on anatomy, physiology, neuroscience, and cancer biology. This is the Academy's third year running, and North Park caught up with Dr. Choi to discuss this year's program.
NP: Why is it important that North Park offer the Summer Science Academy?
Dr. Choi: The first and foremost goal of the program is to serve the local community. North Park is situated in a very diverse neighborhood; diverse in all kinds of measures. A lot of the students don't have this kind of high-quality STEM experience. In any public school setting, there is a limited amount of time and resources. Having previously taught at the high school level, I know that with a mandated curriculum, it is sometimes difficult to do "fun things." So we want to give these students a high-quality experience in their local neighborhood; that's our main goal.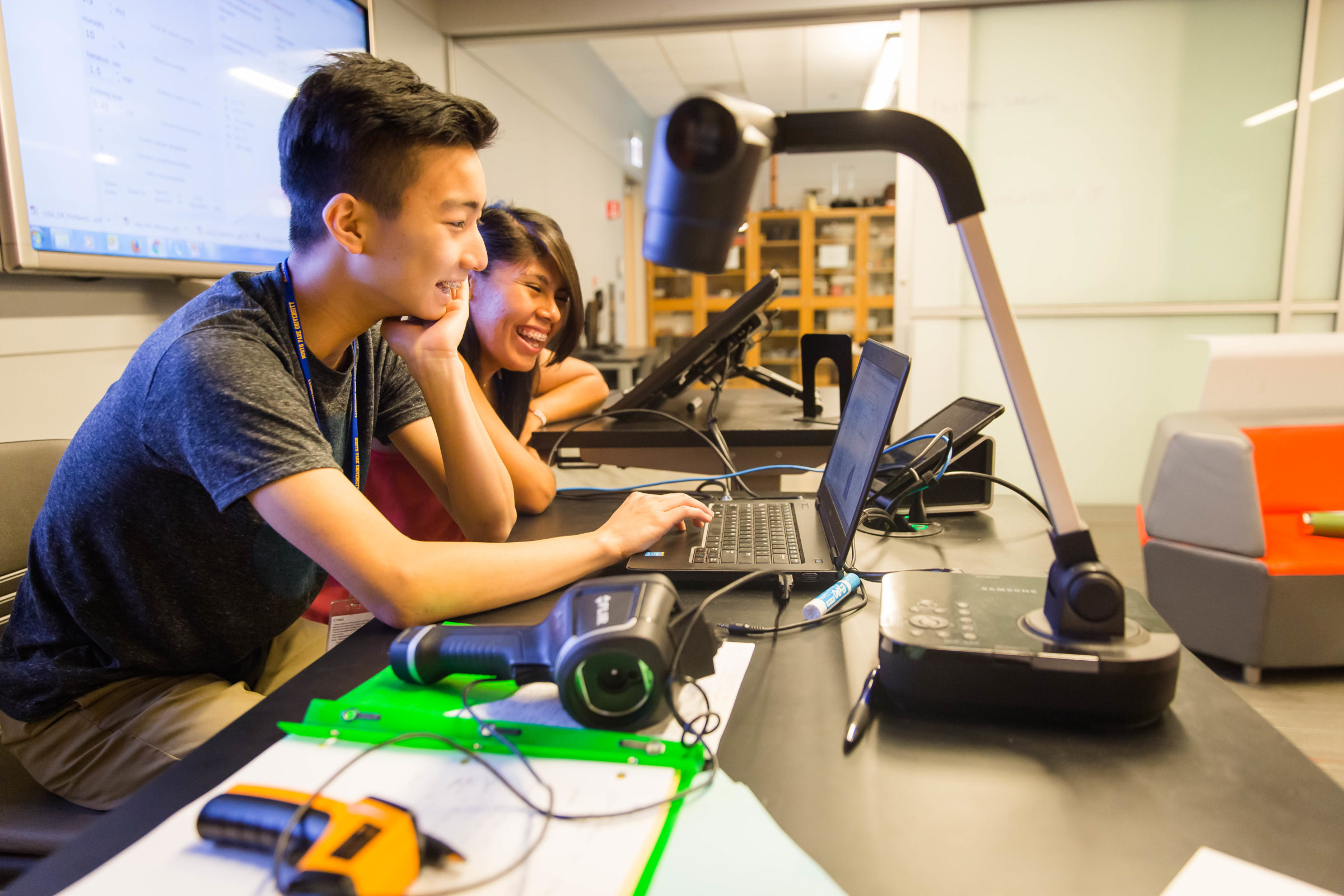 NP: How many students participated this year?
Dr. Choi: This year we had 36 students, filling 41 seats. This means that multiple students took more than one course. We attracted a few more students than last year, and we are drawing from more schools than last year as well. When I look at where the students live, they're mostly from around the neighborhood, but they go to school all over Chicago.
One exciting and interesting case this year is that we had a student from Jamaica. She found us on the internet, and she came from Jamaica to attend a course.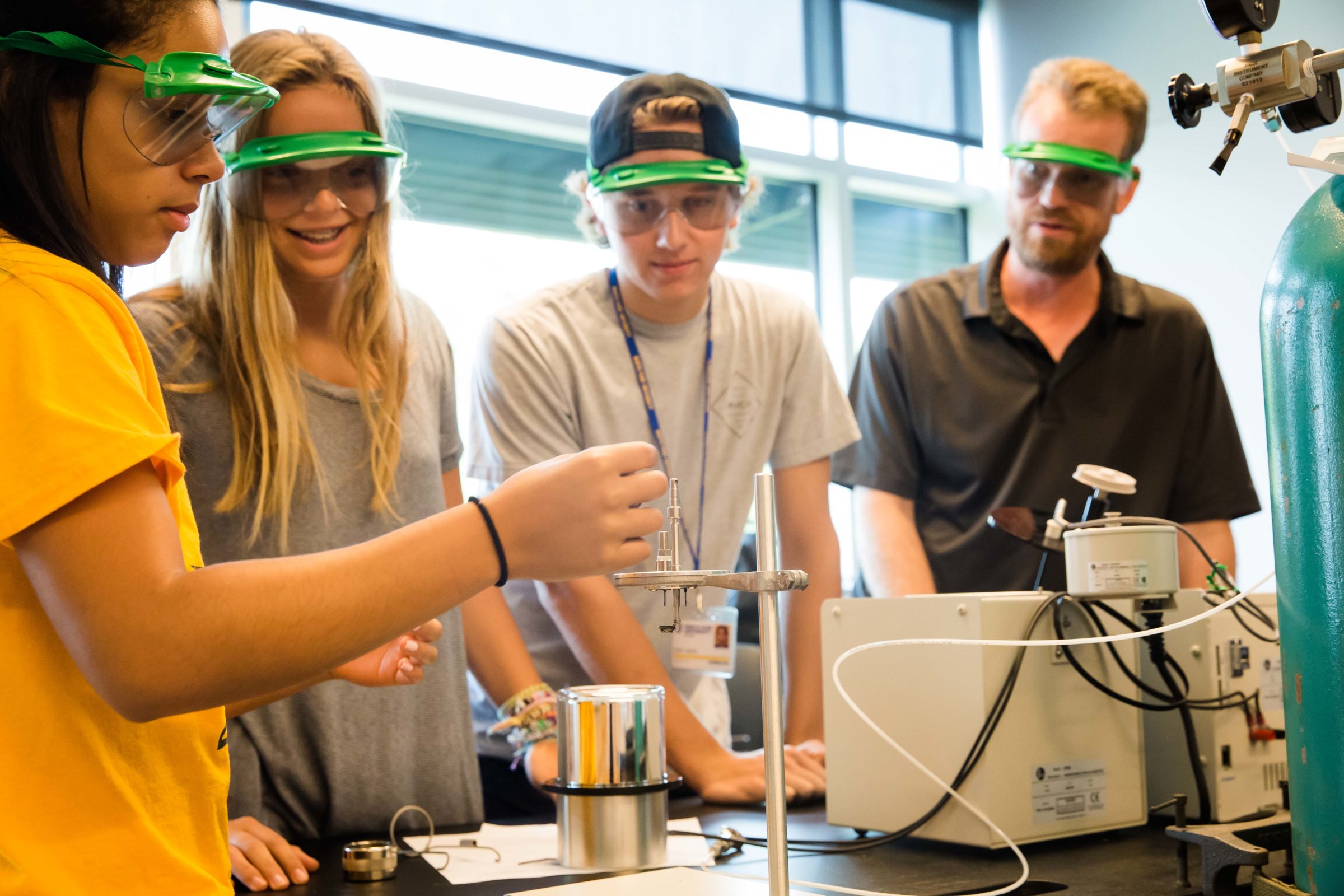 NP: How is STEM at North Park related to the Summer Science Academy?
Dr. Choi: In the big scale, all of STEM fields need more diversity—gender, ethnic, and socioeconomic. North Park is contributing to increasing the diversity in STEM fields. Exposing our neighbors to STEM early on, they'll be encouraged to pursue an education in STEM fields. The expectation is that when these students see our facilities and interact with our professors, that they will become excited about STEM.
We do rely on donations year by year to allow the program to financially support those in need. Last year the Provost stepped up, and this year a retired professor funded scholarships. Last year we supported four students, this year five, and they are need-based.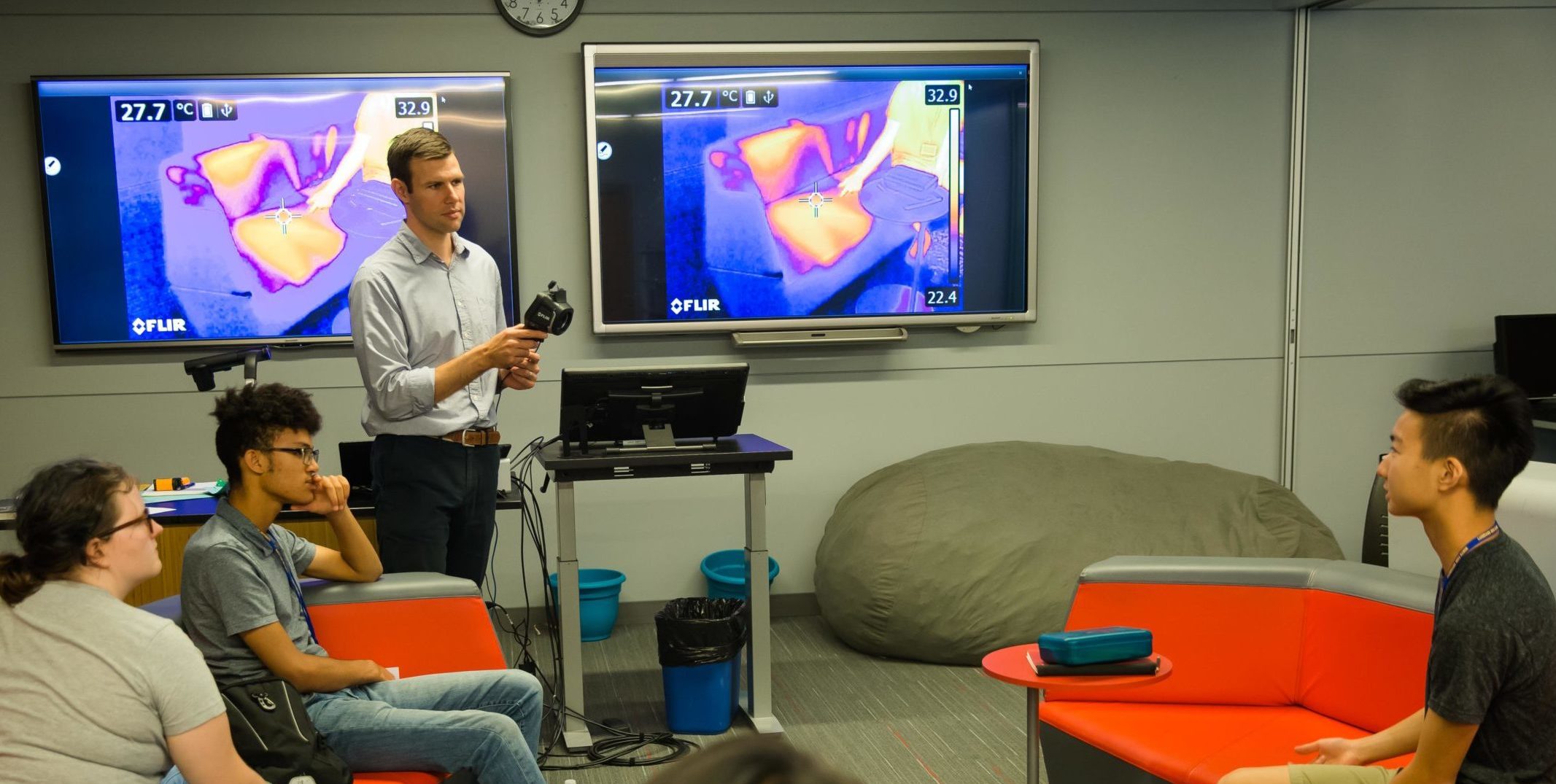 NP: What kind of student would benefit from the Academy?
Dr. Choi: Our acceptance rate has been high because many of the students are so well qualified. The application website states that students who will do well and take the most advantage of the program have received A's and B's in their science courses. So far, with a couple exceptions, all have been A and B students.
We want to keep our class sizes small. The point of the program is to give students very hands-on, interactive experiences, and we can't do that in a class size of 30-40 students. We cap the classes at 16 students; that is our maximum.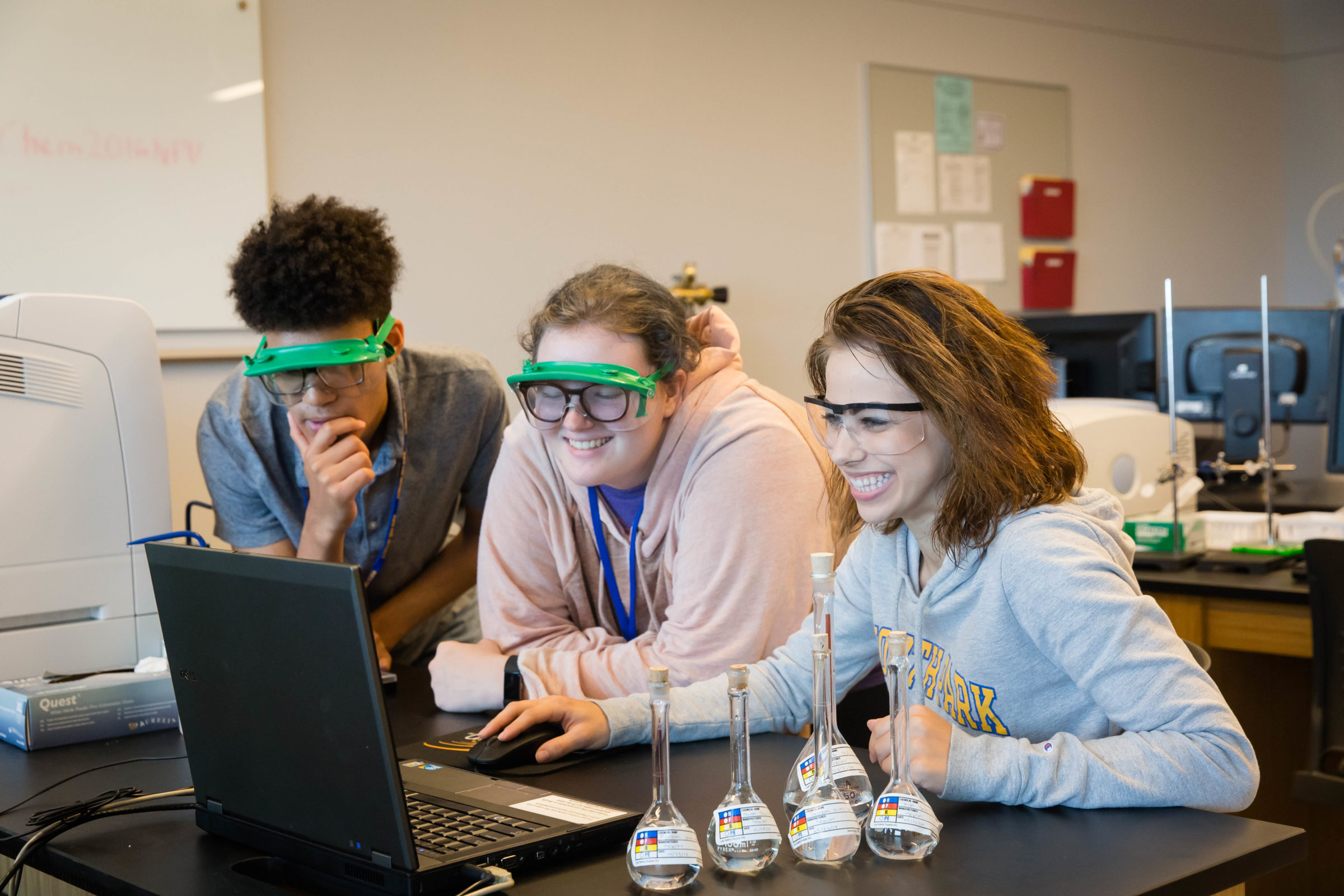 NP: The Academy takes place in the Johnson Center; what's the utility of this building?
Dr. Choi: Another goal of ours is to use the state-of-the-art facilities North Park has to serve our community. You know, we built this fabulous new building, and it was underutilized during the summer months, so this gets students into and using the resources here. Utilizing the building during the summer when there aren't many classes. It would be a waste not to use these great facilities.
Each course is not intended to be an extensive, in-depth kind of thing. We have a morning and an afternoon course, and each is only two and a half hours each day. We have two different types of courses, one that runs for four days, and one that runs for eight days. The schedule was constructed in such a way that if a given student wants to take every course, they can. This way, we also keep the Johnson Center facilities in use all day during the summer time.
NP: Do you incorporate faith into the Summer Science Academy?
Dr. Choi: In a direct way, we do not. However, during our first class this year, taught by Dr. Linda Vick, the first words to come out of her mouth was about God. All of our full-time faculty are Christians, and we are active in our faith lives, and I think that just rubs off. Faith is not a primary component of Summer Science Academy, but we rely on these personal interactions anyway.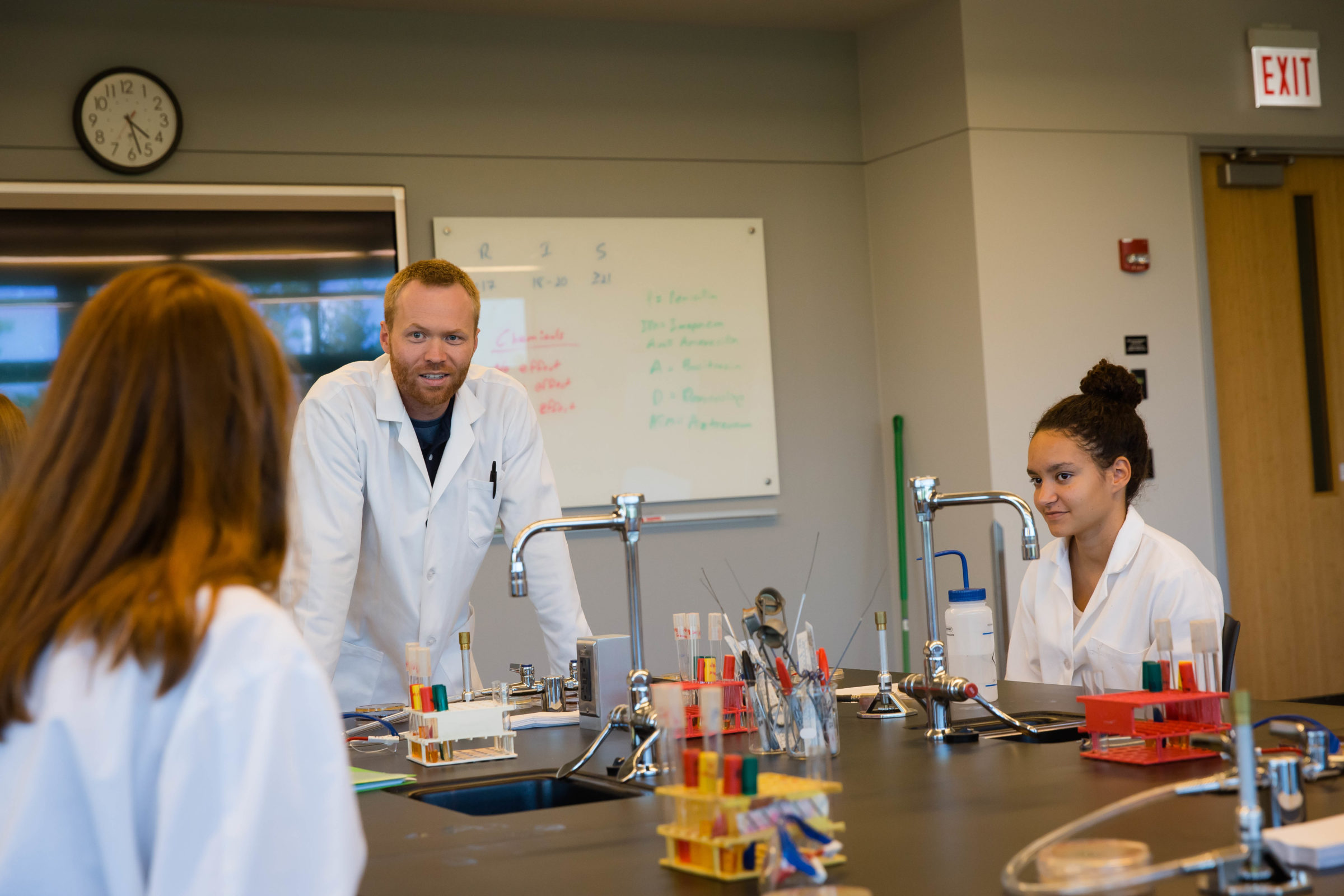 NP: What is the benefit for North Park student teachers?
Dr. Choi: We have TAs for the programs. We have full-time professors teaching the courses with some help from North Park students working as TAs. It is a goal of mine to get more students involved for each course. The struggle we run into is that it is hard to get students to stay over the summer for just one week to be a TA while receiving minimal compensation. I am hoping to attract more funds so that we can train and mentor our North Park students and they, in turn, can mentor the high school students.
A synergy between this program and secondary education majors who are interested in science would be most ideal. Last year we had one Secondary Education and Biology student who did her NPRESS research on Summer Science Academy students; this is the synergy I want to see more. My hope is that we can groom the program so that it is a learning experience for our North Park students as well. The TAs will gain experience in mentoring, teaching some of the material, preparing and gaining knowledge on how labs and experiments are taught.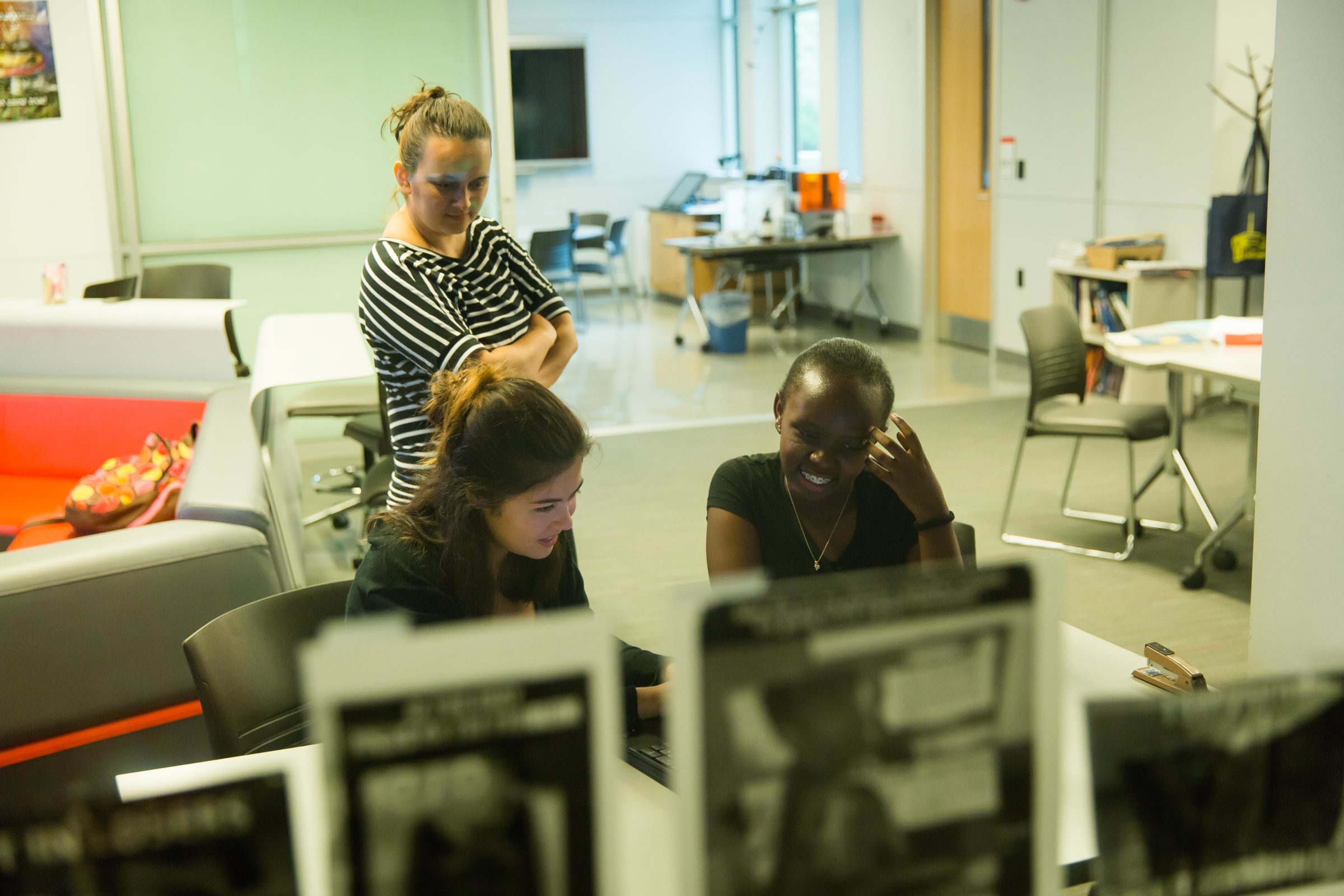 NP: What is your favorite Summer Science course?
Dr. Choi: That's like asking to pick your favorite child! What our students like the best are the hands-on and inquiry-based classes. Then again, all of our courses are hands-on in one way or another. The biology, chemistry, and physics/engineering classes are by default hands-on. Our psychology and mathematics courses are hands-on in a different way, with lots of discussion and problem-solving. Students love courses in which they can take ownership of the lab, and not scripted activities. The complaint that I received last year was that the students wanted more time in the lab. This is an opportunity for the students to do their own experiments, with the time they need, something that they are unable to do in school.