Everyone says that in your first year of college you should get involved, join a club, and watch out for those Freshman fifteen. While all of those are true, aren't there any other fun suggestions? Well, glad you asked because here are ten things you don't want to miss at North Park. Situated in the city of Chicago, North Park gives you proximity and access to millions of people and thousands of opportunities to try something new!
1. Attend a North Park sporting event, especially against Wheaton.
Whether we are playing in Carlson Tower or on Holmgren Field, there's always a chance to show support for North Park's student-athletes. At soccer games, super fans dubbed "Foster's Finest" lead chants, and their friendly heckling of the opponents is always sure to draw a laugh. My favorite one thus far was "number seven drinks skim!" Swaying back and forth with the crowd to "North Park 'til I Die" in the crisp autumn air while stoking our rivalry with Wheaton College is your initiation into campus life at North Park. Sports events happen year-round, so suit up in your blue and gold.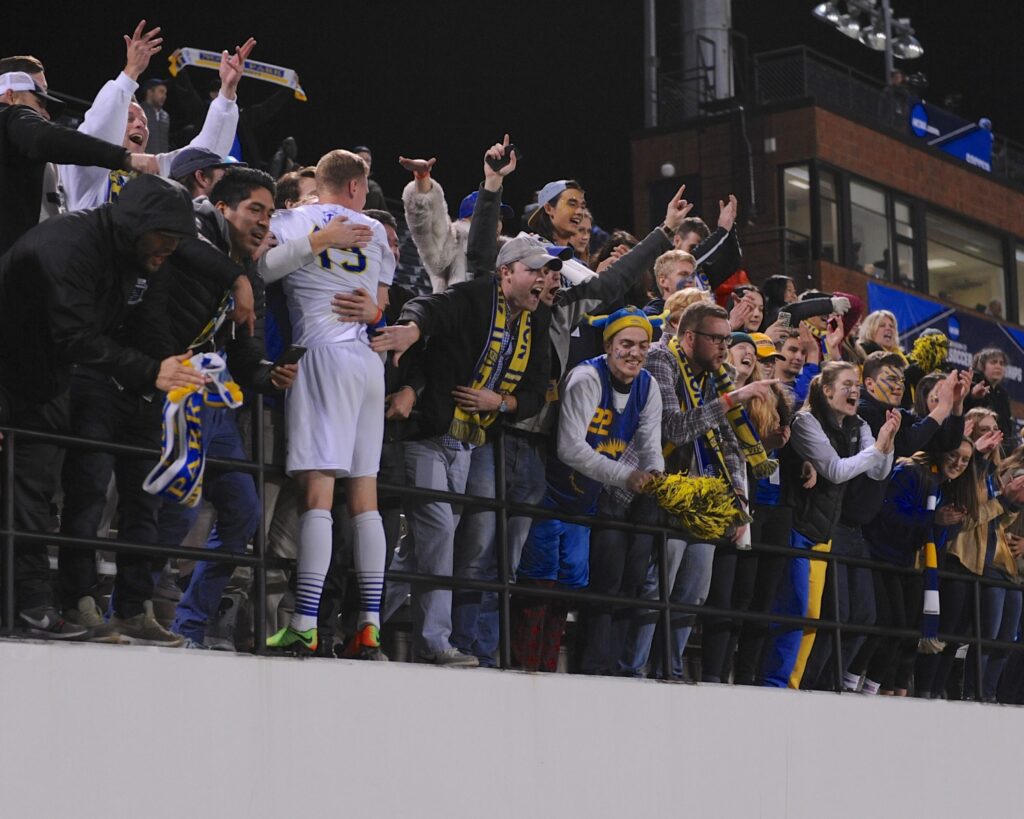 2. Eat at Tre Kroner and Bryn Mawr Breakfast Club.
The restaurants around North Park are excellent, especially for brunch. Tre Kronor, affectionally known as Tre K by every North Parker, leans on their Swedish heritage to serve excellent brunch (get the waffle, it's a requirement for graduation). The Bryn Mawr Breakfast Club is within walking distance of campus as well. Just make sure you wake up early to get a seat inside these restaurants for a weekend brunch.
3. Explore the Art Institute of Chicago.
The Art Institute is Chicago's premiere art exhibitioner. It houses thousands of paintings and sculptures in the heart of downtown Chicago. The Art Institute has everything from original Picasso's to the shining armor from the knights and Vikings of yesteryear. After passing over the Metra and Amtrak rails, you'll find the Modern Wing, which houses modern and contemporary art exhibits. On Thursdays after 5 pm, it's free to any Chicago resident; just show the teller your Student ID and give them your Chicago zip code: 60625 for North Park!
4. Attend a Catalyst event.
Catalyst 606__ is North Park's newest endeavor to bring campus to the city, and the city to campus. While the Catalyst excursions get a lot of attention, often overlooked are the Catalyst on Campus events offered Wednesday afternoons for those not on excursions. Speakers range from school staff and faculty to NFL players and Olympic medalists.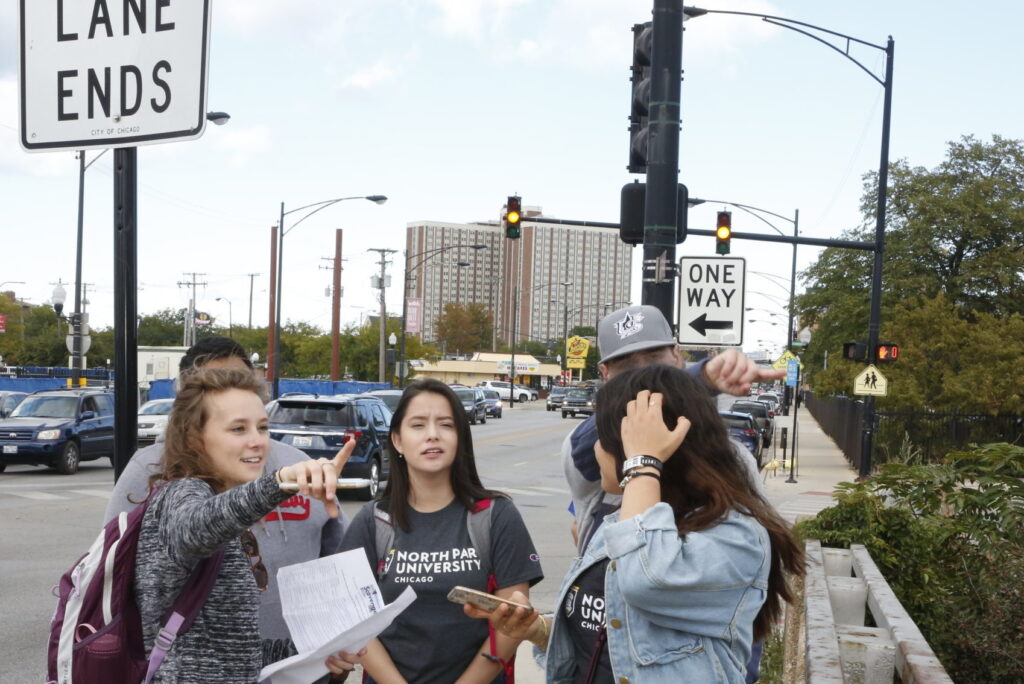 5. Use your U-Pass!
Whether you are a commuter or campus resident, your North Park issued U-Pass gives you unlimited access to the CTA, both busses and 'L' trains. Grab a couple friends and explore the city of Chicago. Because Wednesday afternoons are always free from classes, you should use the time to de-stress and find a new part of the city to love.
6. Visit the Lincoln Park Zoo.
Free for every entrant, the Lincoln Park Zoo is a short skip and hop away from the Fullerton or Sedgewick Brown line stops. Watch sea lions swim and bears climb. The Lincoln Park Zoo also lights up for the Holiday season, making it an excellent hangout spot regardless of the weather or time of year.
7. Travel with Global Partnerships.
Global Partnership trips are facilitated through University Ministries and are the best way to explore the world while serving others. Global Partnerships team members assist you with fundraising—so you don't have to pay for your awesome experiences—and prepare you for traveling domestically or internationally.
8. Desert campus for dessert.
Insomnia Cookies is a must eat for every North Parker. The closest locations are by the Loyola Red Line 'L' stop or off the Fullerton Brown Line stop. You can pick up a cookie after your trip to the Lincoln Park Zoo. You've probably already visited that Insomnia location because it's the spot North Parkers take their prospective students when they are in town. They are open from morning until the late night, so you can grab warm cookies any time.
9. Network with staff across campus. Many want a student worker and it could be you if you put yourself out there.
Your major might not require you to have an internship until your Junior or Senior year, but why wait when you can already get experience now? Taking a work-free first year is a great idea if you can swing it, but start building relationships with staff and faculty on campus early. Offices are always looking for student workers or those eligible for work-study, and a simple connection could land you the job. The more experience you have applying for internships for your Senior year, the more employers will notice your proactive work spirit!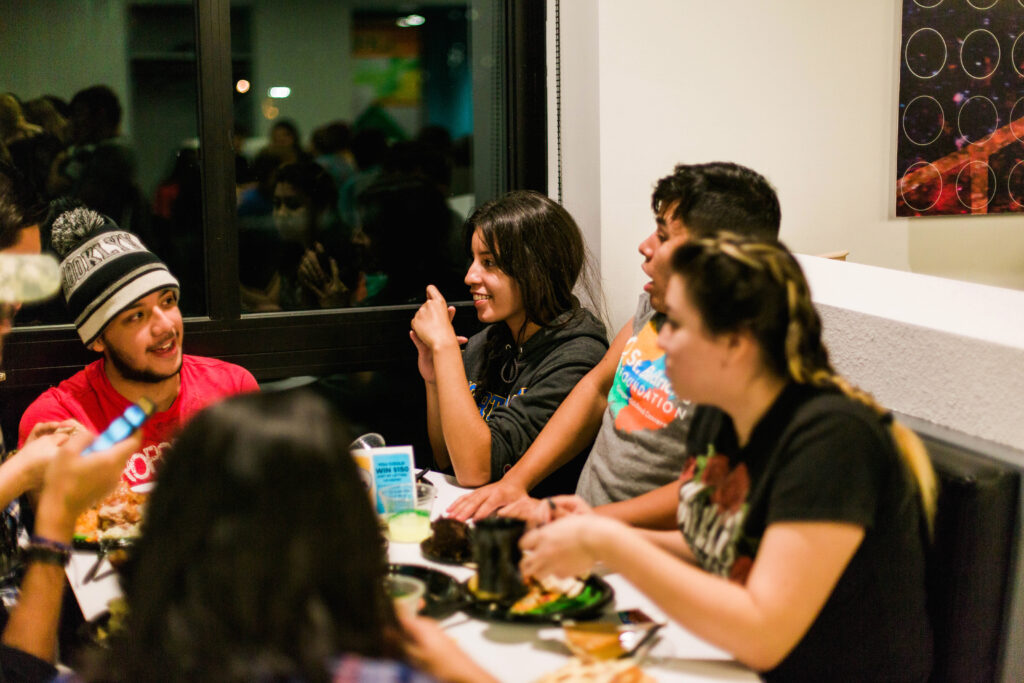 10. Enjoy Friendsgiving at ARA.
Celebrating Thanksgiving in the dining hall, known to students as ARA, is a North Park tradition. Every year, the week before thanksgiving, ARA hosts a Thanksgiving dinner called Friendsgiving. Friendsgiving is a time to enjoy a proper Thanksgiving dinner as part of your meal plan, with your friends and faculty and staff. What's more fun is that the school President, Provost, and other faculty and staff serve the students dinner.