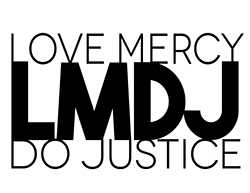 CHICAGO (February 2, 2016) — What can be done to bridge the gap between an understanding of social justice learned in the classroom and the application needed on the streets of Chicago? How can the academy, the community, and the church come together to engage issues of justice?
These are the questions that drove the 10 North Park University students who make up the Urban Outreach Programming Team to put together a new conference. They're calling the event Love Mercy Do Justice, a name taken from Scripture: "And what does the Lord require of you? To act justly and to love mercy and to walk humbly with your God" (Micah 6:8). After several months of planning, the students are inviting community members as well as their peers to join them for the conference on Friday and Saturday, February 5­–6.
"For both the academy and the church, it is often easy to separate theology/theory and application/praxis," the team says. "It is our hope to bridge the divide between the intellect and the heart, by creating a space where millennials and the broader church can interact with contemplative activists, who see the primacy of mercy and justice as a tangible expression of their spirituality."
The conference, which will be hosted on North Park's campus, is free and open the public. "We're able to engage everyone, whether it's university students, the church, the community," said Stefanie Cortez, a sophomore member of the Programming Team. "Being in a city as diverse as Chicago, we're hoping to engage a wide spectrum of people from all walks of life in a conversation. With that conversation, we can take an action."
The schedule of the event reflects this turn from conversation to action. Friday's programming focuses on learning: a prayer breakfast, lectures, panels, and a celebration of the arts. Speakers include Rev. Marshall Hatch, Father Michael Pfleger, Rev. Sandra Van Opstal, Reesheda Washington, Rev. Dominique Gilliard, North Park's provost and president, and staff of the Evangelical Covenant Church.
Saturday's schedule will engage attendees in practicing justice. The morning starts with a prayer walk through the Albany Park neighborhood lead by clergy, and the event closes with a call to action, facilitated by local organization Communities United and North Park's Faith and Justice group. The closing session will focus on justice reinvestment, a data-driven approach to improving public safety, reducing corrections and related criminal justice spending, and reinvesting savings in strategies that can decrease crime and reduce recidivism.
"As students, we quickly get lost in the justice conversation," said Abigail Page, a junior and member of Programming Team. "We're busy with classes. We're maybe 20 years old. We don't necessarily feel like we can do a whole lot. But we have a very important role as future leaders. This conference is a great opportunity to practice that."
Students and community members are welcome to attend single sessions throughout the day. Attendees can register for free online or at the door. The Love Mercy Do Justice Conference is a collaboration between the Evangelical Covenant Church Love Mercy Do Justice mission priority and North Park's University Ministries.
---
Follow North Park University on Twitter @NPU. Learn more about North Park University