Nine Named to North Park University Board of Trustees
New members bring diversity, dedication, and a wealth of expertise.
Nine new members have been named to the North Park University Board of Trustees. Four are serving in an advisory capacity this year before being slated on the ballot at next year's ECC annual meeting.
The new trustees are:
Michael Harper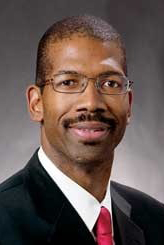 Michael Harper earned a BA in economics from North Park University in 1980. From 1978–80, he led the North Park Vikings to three consecutive Men's Basketball NCAA Division III National Championships. His jersey (#33) was retired in 1981, and in 1988 he was entered into the North Park University Viking Hall of Fame. In 2005 Michael was honored with the North Park University Distinguished Alumni Award.
From 1980–88, Michael played basketball professionally, first for the Portland Trailblazers and then in Europe (Italy, France, and Spain). He was a three-time All-American, a Most Outstanding Player in the NCAA Tournament recipient, became the 56th pick in the 1980 NBA Draft, and is considered by some to be the greatest D3 Men's basketball player ever.
In addition to serving as an assistant coach at Lewis & Clark College in Portland, OR, Michael has worked as an insurance agent since 1991. In 2010 he founded the Grassharper Foundation, whose mission is to help children, families, and local community members through fundraising, community outreach, and collaboration with local nonprofit organizations.
Of his North Park experiences, Michael has said, "I can sum up the importance of NPC on my life as a beginning to an incredible adventure. North Park turned a little kid from the South Side of Chicago into a world-traveled giant. North Park provided the environment for growth. Safe and secure housing. An outstanding athletic experience. A challenging academic curriculum. But most importantly, North Park surrounded me with dedicated and caring people. I had a choice to attend any school I wished. I am extremely thankful North Park chose me."
Michael and his wife, Lisa, have three children and live in West Linn, OR.
Paul Johnson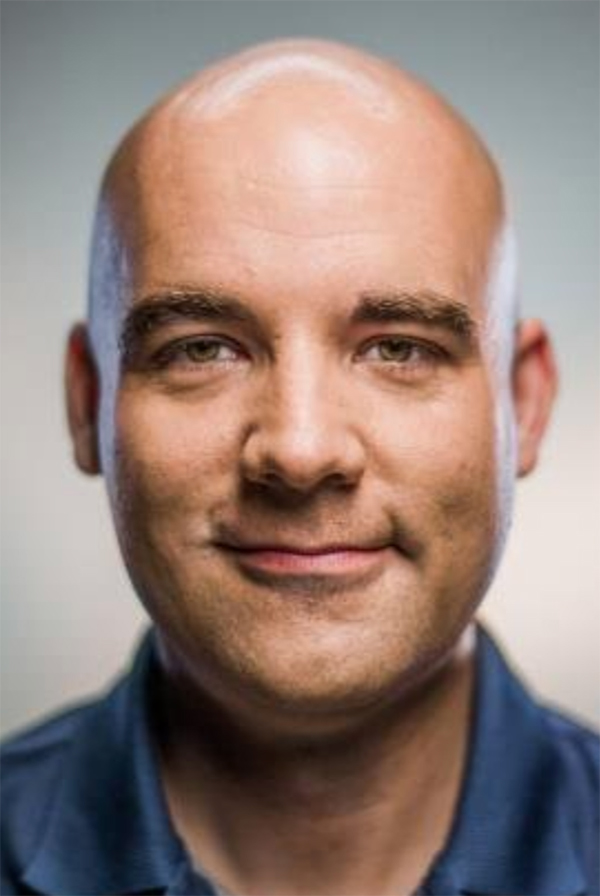 Paul Johnson graduated from North Park with a BS in finance and youth ministry in 1997. He most recently worked as Executive Director of Ministries at Willow Creek Community Church. As an undergraduate, Paul was involved in a variety of activities including Global Partnerships, intramurals, Ja Team, men's volleyball, the North Park Press newspaper, Student Government Association, and Urban Outreach.
After his graduation, he joined the North Park University staff and served in a variety of roles from 1997 until 2010, including Campus Ministry Director in University Ministries. Paul played a key role in the creation of the Sankofa experience, the Office of Sustainability, and worked on a number of renovation and new construction projects including Holmgren Athletic complex, Helwig Recreation Center, and the greening and beautification of the interior campus.
Paul's father and two of his sisters are North Park alumni. He has longstanding Covenant roots and relationships and played a significant role in the planning and execution of each CHIC from 2003–2018. Paul and his wife, Rhianna Godfrey, have been married since November 2015. He is a proud stepfather of two boys and father of a one-year-old daughter.
Joanna Kanakis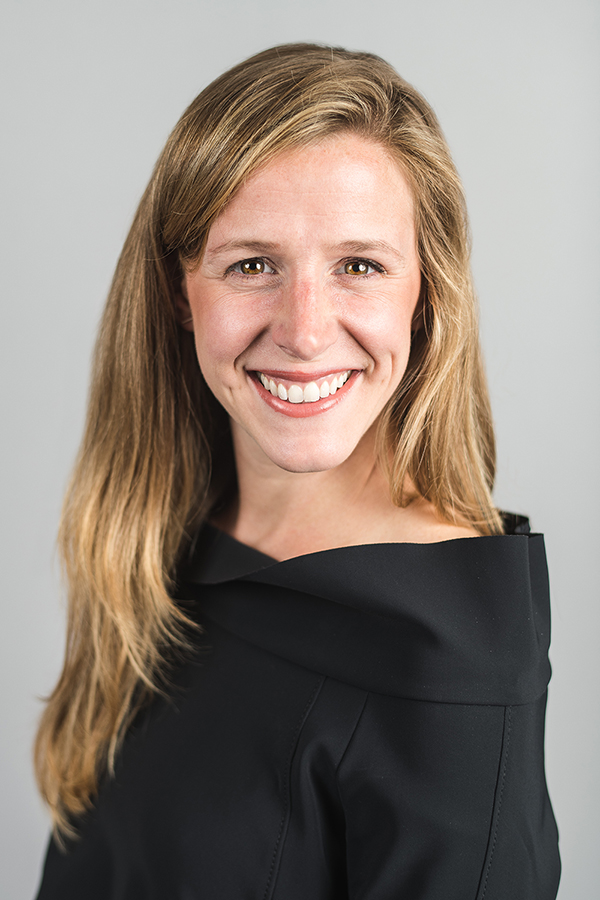 Joanna (Ericson) Kanakis is a 2006 magna cum laude graduate of North Park University with dual degrees in philosophy and French. As a student, she was a Presidential Scholar, sang in the University Choir, received the Lindahl Prize for Excellence in Philosophy, and studied abroad in Paris for a semester. Joanna grew up attending Faith Covenant Church in Wheaton, IL, and is the daughter of Theodore (C'72) and Meredith (C'72) Ericson and granddaughter of the late Anne (C'46) and the late Leslie Daniel (C'46) Ericson. Her sisters, Katherine (C'01) and Elizabeth (C'98) also graduated from North Park.
Joanna has been a member of the SBNM Advisory Board since 2015 and was honored with The Distinguished Alumni Award in 2016. Following an internship at Calyon Financial, she entered into a career path that has included roles at Société Générale Corporate and Investment Banking as Vice President—Sales Trader, and Vice President, then Director, of Prime Brokerage Sales. In July 2019, she accepted a role at financial tech startup Halo Investing as Director of Enterprise Sales—Americas.
In addition to her service on the SBNM Advisory Board, Joanna has served as Co-Chair of the Leadership and Learning Committee, Société Générale America Women's Network, and as a member of the Board of Chicago Financial Women.
Joanna is married to Damon Kanakis. They have two sons and live in Chicago.
Curtis Ivanoff
(ECC Superintendent Representative)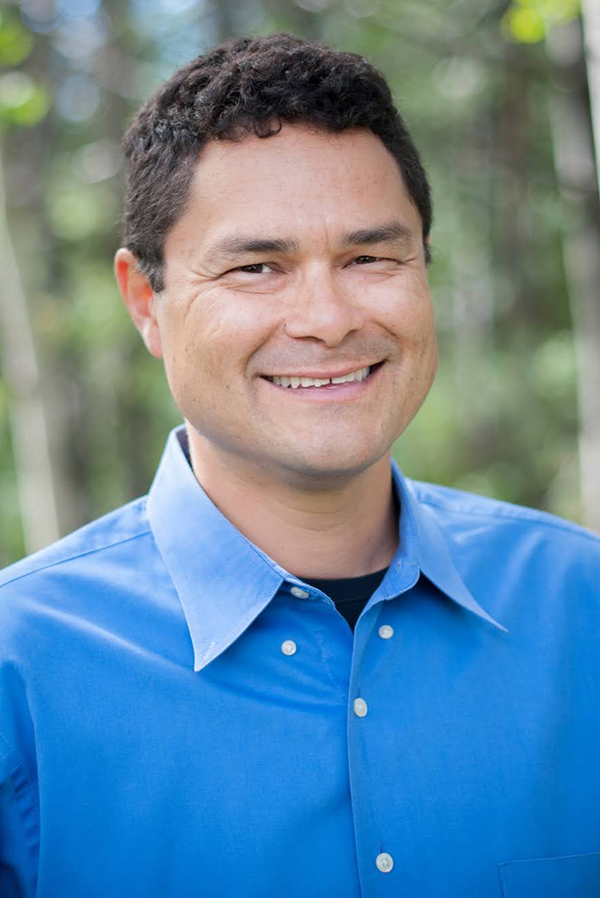 Curtis (S'08) is the North Park University Board of Trustees ECC Superintendent Representative. He received his master of arts in Christian ministry and theology with high honors. He attended the University of Oklahoma as an undergraduate and earned a BA in mathematics in 1992. He also attended Regent College in Vancouver, BC, from 2000–04, focusing on theological studies. Curtis, who has both Russian and Inupiaq heritage, grew up in Unalakleet, Alaska, and identifies as Alaskan Native. He is the first Alaskan Native leader to serve as superintendent of the Alaska Conference of the Evangelical Covenant Church, a role he has held since 2011. Previously, he served as Associate Pastor at Unalakleet Covenant Church, Campus Pastor at Alaska Christian College, Director of Admissions at Alaska Christian College, and Field Director for the Evangelical Covenant Church of Alaska. Curtis and his wife, Kristi, have one daughter and two sons.
Karen Stein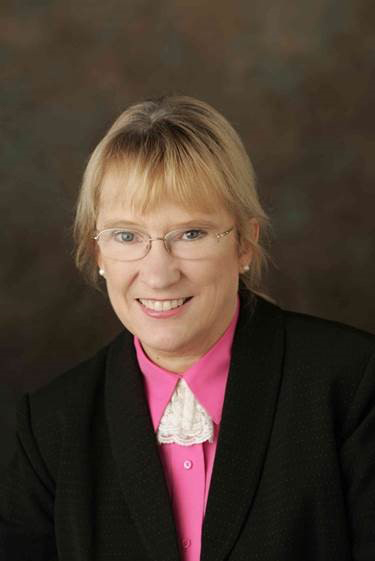 Karen Stein graduated from North Park University in 1972 and earned her JD degree in 2005 from John F. Kennedy University. She is a retired attorney-at-law who was self-employed and specialized in elder law, estate planning, and trust administration. Before law school she was employed at International Business Machines in Systems Engineering and Sales from 1975 to 2000. She is a member of the State Bar of California (inactive). She and her husband, Richard (Rich), have two adult children and four grandchildren. Karen and Rich are members of Crossroads Covenant Church in Greely, CO.
Karen serves as the liaison to the North Park University Board of Trustees on behalf of the ECC Executive Board. She has been an ECC Financial Coach since 2018 and served on the CHET Executive Board from 2012–2015. She served on the Church Council and as Financial Secretary at Crossroads Covenant Church, in Concord, CA. In 2001, Karen designed and built a prayer garden. She has taught Confirmation, two's and three's classes, assisted in Vacation Bible School, and participated in pastoral searches.
These four trustees are serving in an advisory capacity this year before being slated on the ballot at next year's ECC annual meeting:
Sally Carlson
(ECC Clergy)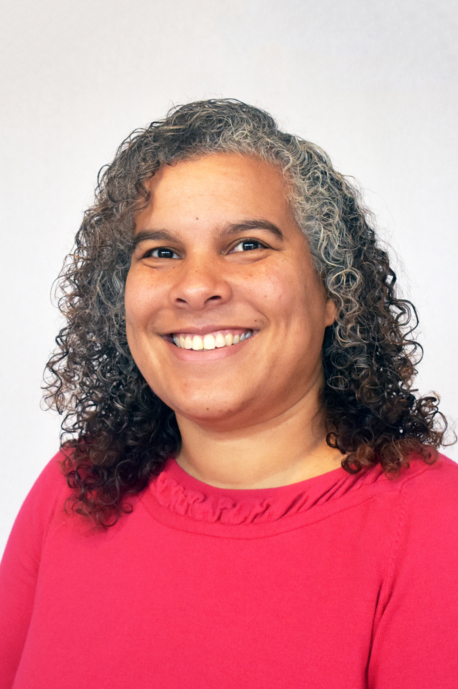 Sally Carlson graduated from North Park University with dual degrees in biblical and theological studies and in Spanish. She earned her MA in Christian Formation and MBA from North Park Theological Seminary in 2011. Sally is also an alumnus and former staff member of Covenant Bible College in Strathmore, AB. She has served in a variety of ways throughout the ECC, including serving on the CHIC Council for CHIC 2015, as a member of the ECC Executive Board, and was the Financial Officer for the Evangelical Covenant Church of Canada. She is married to fellow Seminary alum Daniel G. Larson. Sally has previously served as a pastor at Norquay Covenant Church in Saskatchewan (where she co-pastored with her husband) and at Hope Community Covenant Church in Strathmore, Alberta. In 2019, Sally joined the staff of Bethany Covenant Church in Mount Vernon, WA as Associate Pastor of Congregational Care.
Christine Rosell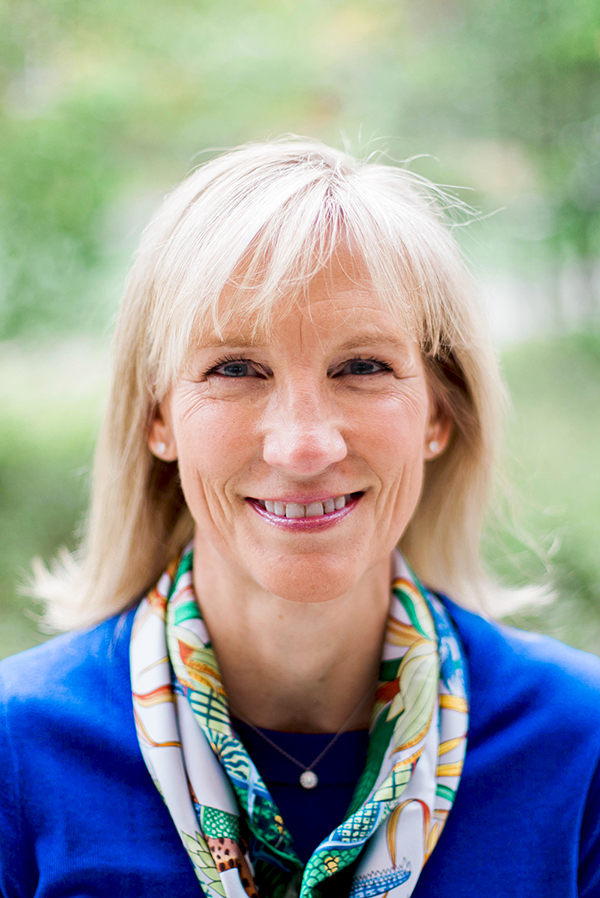 Christine Rosell earned a BA in Business Communication and is married to Jack, a fellow North Park graduate. Together they have three children; one is a North Park alum, and one is a current student at North Park. Christine has previously served on the North Park Board of Trustees, from 2014–2019. She was a member of the Finance Committee, Advancement Committee, and the Student Recruitment and Retention Committee. She also served as the liaison to the ECC Executive Board. Christine has previously worked in marketing for Covenant Retirement Communities (now Covenant Living) and has been an active volunteer in her local community. She and her family are longtime members of North Park Covenant Church in Chicago, IL.
Gricel Medina
(ECC Clergy)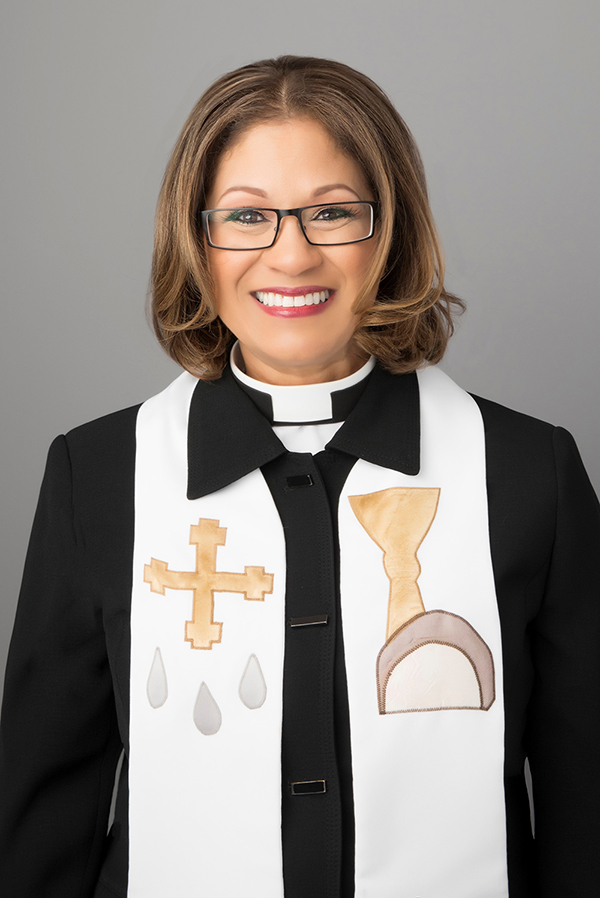 Pastor Gricel Medina is ordained to Word and Sacrament in the Evangelical Covenant Church. She holds degrees from Oswego State University, Oral Roberts University, and the Centro Hispano Estudios Teologicos where she majored in Hispanic theological studies and minored in marriage and family counseling. Gricel has served as a bilingual church planter for the Evangelical Covenant Church as well as serving alongside the superintendent, giving leadership to Hispanic, Asian, and African American pastors. She has developed prayer summits for Hispanic congregations and has served on the board of the Hispanic Clergy Association, as well as the ECC Commission for Biblical Gender Equality. She publishes, speaks, and teaches about racial egalitarian justice. Pastor Gricel has published widely on biblical gender equality, mercy, and justice for CBE journals, the Covenant Companion, and Covenant Home Altar. She has received the Christians For Biblical Equality (CBE) International Lifetime Achievement Award and was the first Hispanic individual to serve two terms as chairperson of the ECC Commission on Biblical Gender Equality. In March 2019, she was featured as one of 11 "Women Shaping the Church" by Sojourners. Gricel was born in New York to parents who migrated from Puerto Rico. She speaks, translates, writes, and preaches fluently in Spanish and English. Gricel and her husband, Luis, live in Carrollton, Texas.
Beth Fredrickson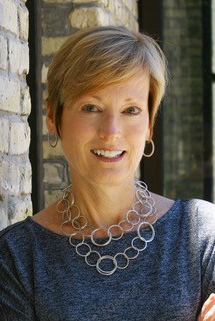 Beth Fredrickson earned a BA in English from North Park and a master of arts in journalism at Marquette University. Beth is married to John, a fellow North Park alum, and together they have a daughter and two sons who all graduated from North Park. Beth has had a diverse career, beginning as a teacher at Mundelein High School, where she taught journalism for three years. After teaching, she served as the Church Relations Coordinator at Harbor Point Ministries from 1997–99. During this time, Beth also worked as Public Relations Counsel at First Edition, until 2005 when she accepted a role at Bottom Line Marketing & Public Relations Firm as PR Counselor, then Senior PR Counselor, for 11 years. In October of 2016, she returned to Harbor Point Ministries as the Executive Director, a role she still serves in today.
Beth values volunteer service. In the City of Wauwatosa, WI, where she and John live, she has served as Chair of the Marketing Communications Advisory Committee as well as a general member. She co-founded the Historic Heights Neighborhood Association and has served in a variety of volunteer roles for the Wauwatosa School District. She also has served in many leadership roles at Milwaukee Evangelical Covenant Church. Finally, Beth has been an active member of the North Park community, serving on the Board of Trustees from 2014–June of 2019. During her service on the Board of Trustees, Beth served on the Academic Committee, Student Recruitment and Retention Committee, and the Committee on Trustees.