North Park University's ninth president, David L. Parkyn announced his retirement, effective June 30, 2017, following 11 years of leadership of the University. Dr. Linda K. Parkyn will also retire as professor of Spanish and conclude her leadership roles with the Honors Congress and North Park's Fulbright program.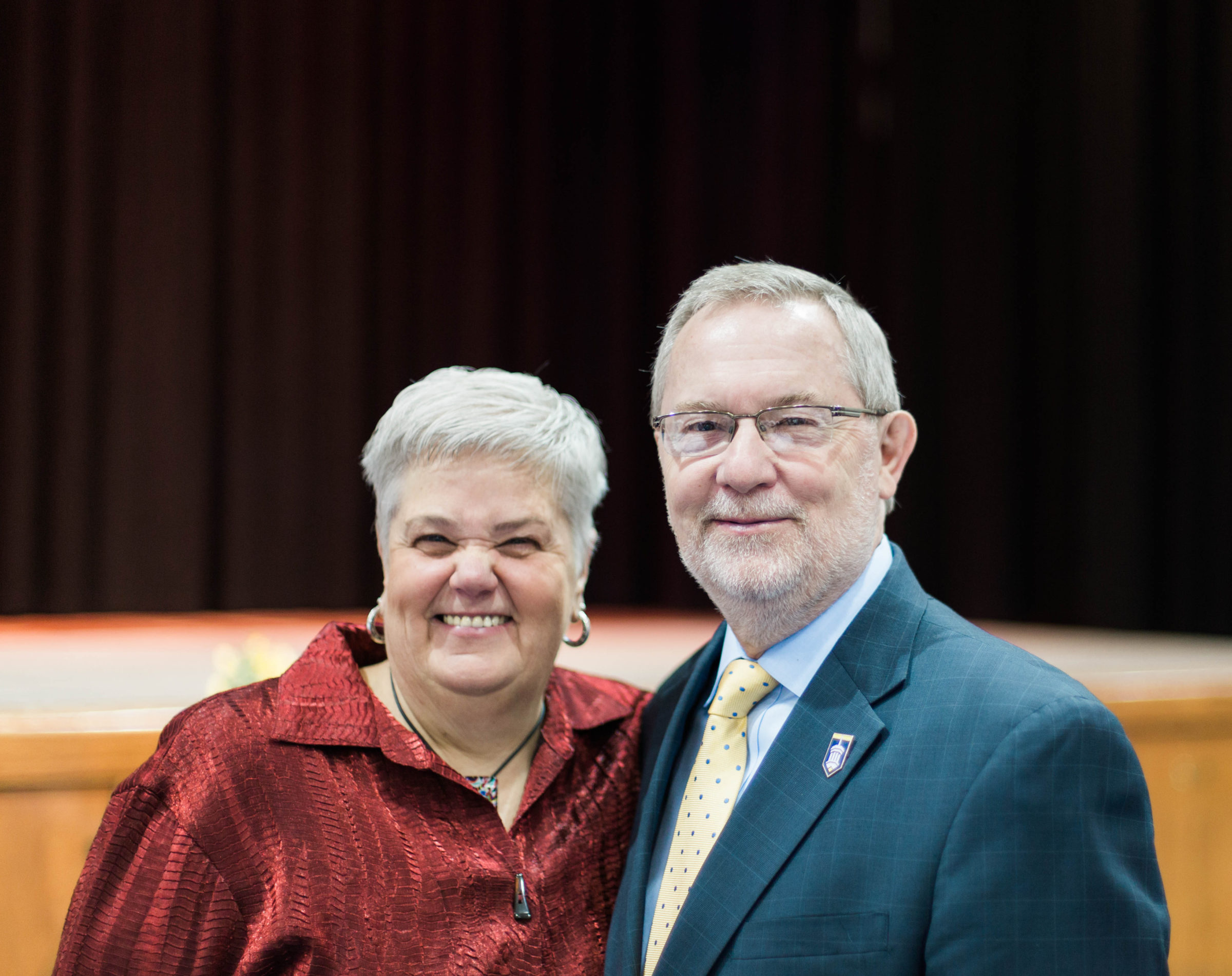 Since 2006, President Parkyn has built upon North Park's rich tradition to advance student learning and the campus experience in innovative ways:
Cultivated a campus-wide spirit of hospitality to welcome all to North Park as part of the University's commitment to inclusion and student success.
Advanced the Board's 1995 objective to significantly increase diversity at North Park.
Leveraged North Park's location in a global city, embracing Chicago as our classroom.
Successfully completed Campaign North Park, leading to the design and construction of the Johnson Center for Science and Community Life to promote learning in the classroom and beyond.
"With gratitude and respect the Board of Trustees congratulates Dr. Parkyn on the success of North Park University during his 11 years as President," said Board Chair Dr. Kristine Strand and ECC President Gary Walter, adding "North Park saw advances on many fronts."
In addition to recognizing President Parkyn for spearheading the largest fundraising effort in the University's history that made possible the Johnson Center, Dr. Strand also praised North Park's leadership in first-generation college student enrollment and retention, as well as the ethnic and socioeconomic diversity of the student body. North Park's success as a top producer of Fulbright recipients, said Dr. Strand, is the result of Dr. Linda Parkyn's instrumental leadership as mentor and coach of students applying for Fulbright awards.
"The past 11 years have been personally and professionally fulfilling for both of us," says President Parkyn. "We have come to deeply love this institution, its students and graduates, and our community of faculty and staff. Together we have made good strides toward important objectives. We have much to celebrate, and our decision to retire is at the right time for new leadership to guide the school in the coming years."
The North Park community recognized the Parkyns in May at an all-campus reception. In the following pages, the North Parker highlights some of the many noteworthy achievements of North Park under the leadership of President David and Dr. Linda Parkyn.
A Diverse and Welcoming Community
"This has been, and is, a school where, said North Park's first president David Nyvall, 'hospitality is especially insisted upon.' It is for this reason that today North Park has an undergraduate and graduate student body in which there is no single ethnic or racial majority."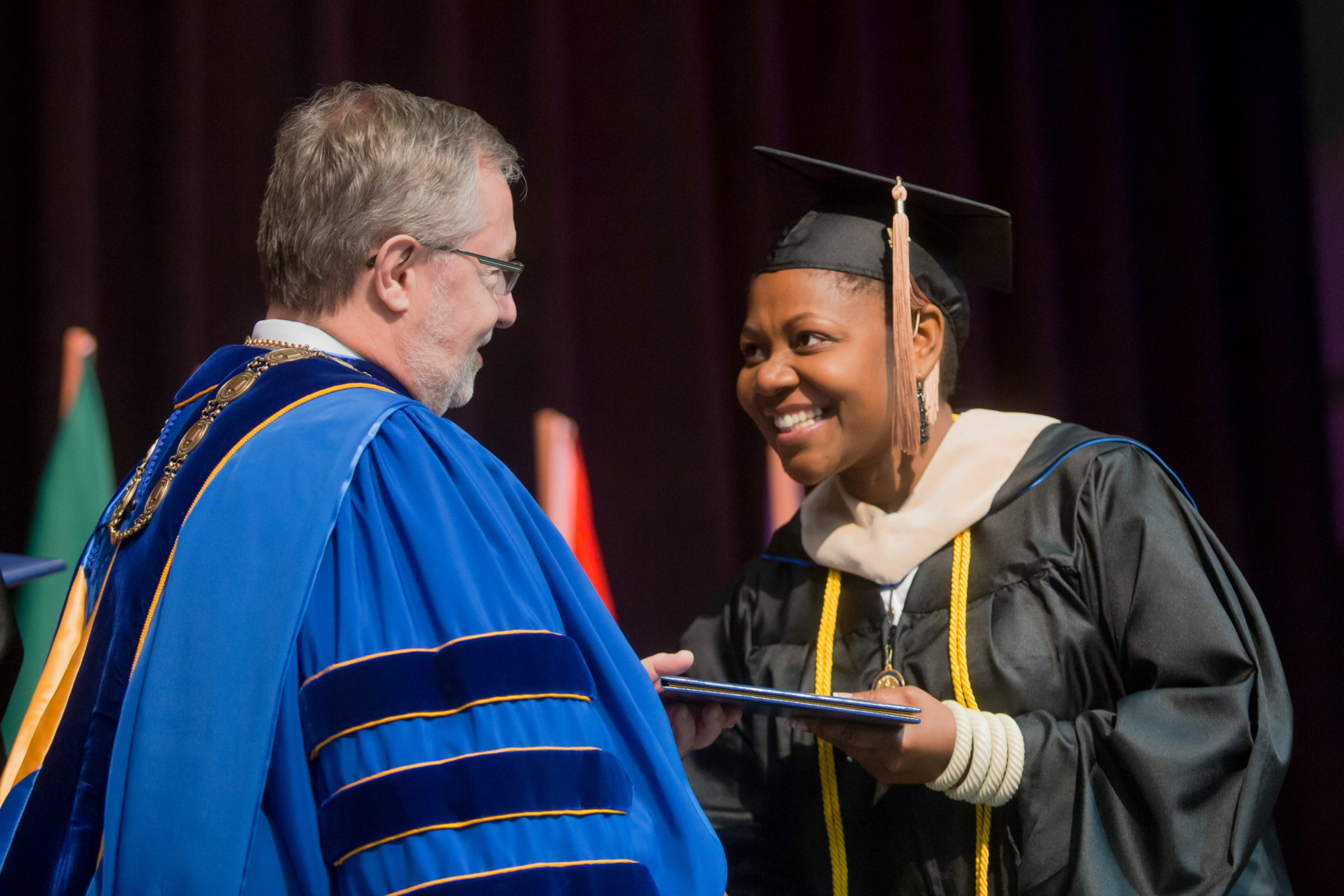 A Commitment to Chicago
President Parkyn deepened North Park's commitment in 1980 to claim Chicago as its permanent home—and advanced its aspiration of becoming the nation's leading city-centered Christian University.
The annual David Nyvall Medallion for Distinguished Service to the People of Chicago was launched in 2011, with then Chicago Mayor Richard M. Daley as the first honoree.
Catalyst 606_ _  is an innovative, Chicago-based curriculum dedicated to learning outside the classroom—and in the city—through the Chicago Semester, historic Urban Outreach for service to communities, and more.
"Cities shape the world, and Chicago shapes our students. This is why at North Park we exclaim: Chicago is our classroom."
Fulbrights Flourish
Dr. Linda K. Parkyn, professor of Spanish, Fulbright Scholar, and twice a Fulbright Senior Specialist, has been the champion for North Park's outstanding achievements in the Fulbright Program, the U.S. government's flagship international educational exchange program:   
20 U.S. Fulbright Student awards since 2008 (also see page 29). Above,
the Parkyns stand with 2017 Fulbright Student honoree Rachael E. Greco.
Named a Top Producer of U.S. Fulbright Students for three years, joining prestigious institutions nationwide.
A leader in its category—Master's Institutions—in the number of Fulbright Student award winners.
North Park Fulbright student honorees have served as English Teaching Assistants around the globe, from Andorra, Brazil, and Colombia to Malaysia, Romania, Turkey, and this year, Vietnam.
"To give back your first year out of college and become an American ambassador sharing language and culture affects students throughout their lives—and affects change for good in our world."  — Linda Parkyn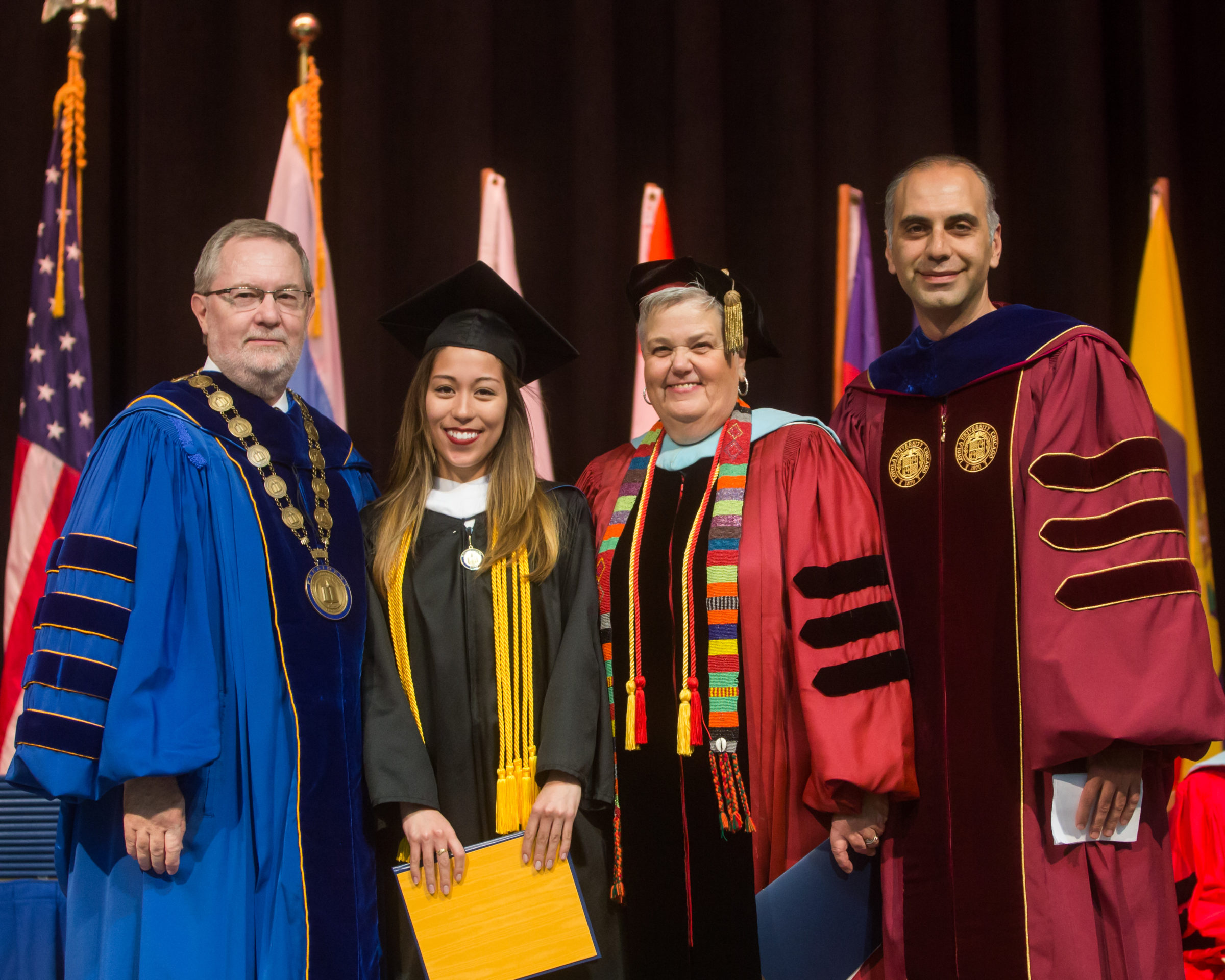 Campaign North Park and The Johnson Center
Campaign North Park
2008: Launched with a goal of $57 million
2014: Concluded with a total of $63.3 million
An extraordinary lead gift in excess of $15 million from gracious and devoted
friends of North Park
A Campaign gift from a new friend of North Park that exceeded $5 million
Multiple significant gifts in excess of $1 million
Four times the number of $100,000 leadership gifts than for any campaign in
North Park's history
Gifts of all ranges from a grand total of 11,239 donors
The Nancy and G. Timothy Johnson Center for Science and Community Life
Groundbreaking: October 2012
Dedication: September 2014
First new building on campus since 2006
101,000 square feet
30 modern laboratories and collaborative research spaces, classrooms, seminar rooms, and faculty offices
Home to biology, chemistry, mathematics, physics and engineering, and psychology
The Center for Student Engagement and various student support services
University Ministries
Helwig Boardroom, Hendrickson Lecture Hall, Bickner Bistro, and numerous informal gathering spaces for study and interaction
"It began with an invitation, and from there your faith in North Park and your dedication to its well-being and success led to your unprecedented  and generous partnership in Campaign North Park."