RN-to-BSN Degree Completion
Earn credit for your nursing courses while advancing your career with a BSN degree. Blended online and in-person classes allows you to continue working full-time.
Learn innovative methods and gain valuable field experience at any level of study. Programs include BSN, MSN in three specializations, two post-master's certificates, and DNP degree.
Prepare for a career in the health sciences by earning your BS in exercise science, health sciences, or physical education, or an MS in athletic training (MSAT).
A Word from the Dean
The School of Nursing and Health Sciences at North Park University integrates dynamic teaching and clinical best practices into educational experiences that develop ethical and compassionate graduates committed to patient-centered care, clinical expertise, and skillful practice. Our caring and dedicated faculty lead by example in the classroom and clinical practice, and infuse the curriculum with a values-centered model grounded in Christian principles.
A Word of Thanks
We are thankful for the heroic work nurses and health professionals are engaged in during this unprecedented time. We also take time to thank our faculty for their commitment to working with our nursing students as individuals during this crisis. North Park's nursing students exemplify our university's mission of preparing students for lives of significance and service and we have a front row seat at seeing them embody this mission today and every day.
About The School of Nursing
and Health Sciences
The School of Nursing at North Park University is committed to preparing health professionals for lives of significance and service through baccalaureate and graduate education. Learn more about our mission, vision, and student learning outcomes.
Accreditation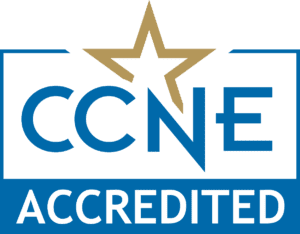 The baccalaureate degree programs in nursing, master's degree programs in nursing and post-graduate APRN certificate programs at North Park University are accredited by the Commission on Collegiate Nursing Education.
Hands-on education from knowledge experts.
Evidence-based strategies to promote life-long learning.
Pre-licensure (BSN) Nursing Program
Recognized for more than 50 years of excellence, North Park's pre-licensure nursing program is marked by hands-on experiences alongside professors with career experience in compassionate caregiving, and benefits from established partnerships with leading Chicago healthcare institutions.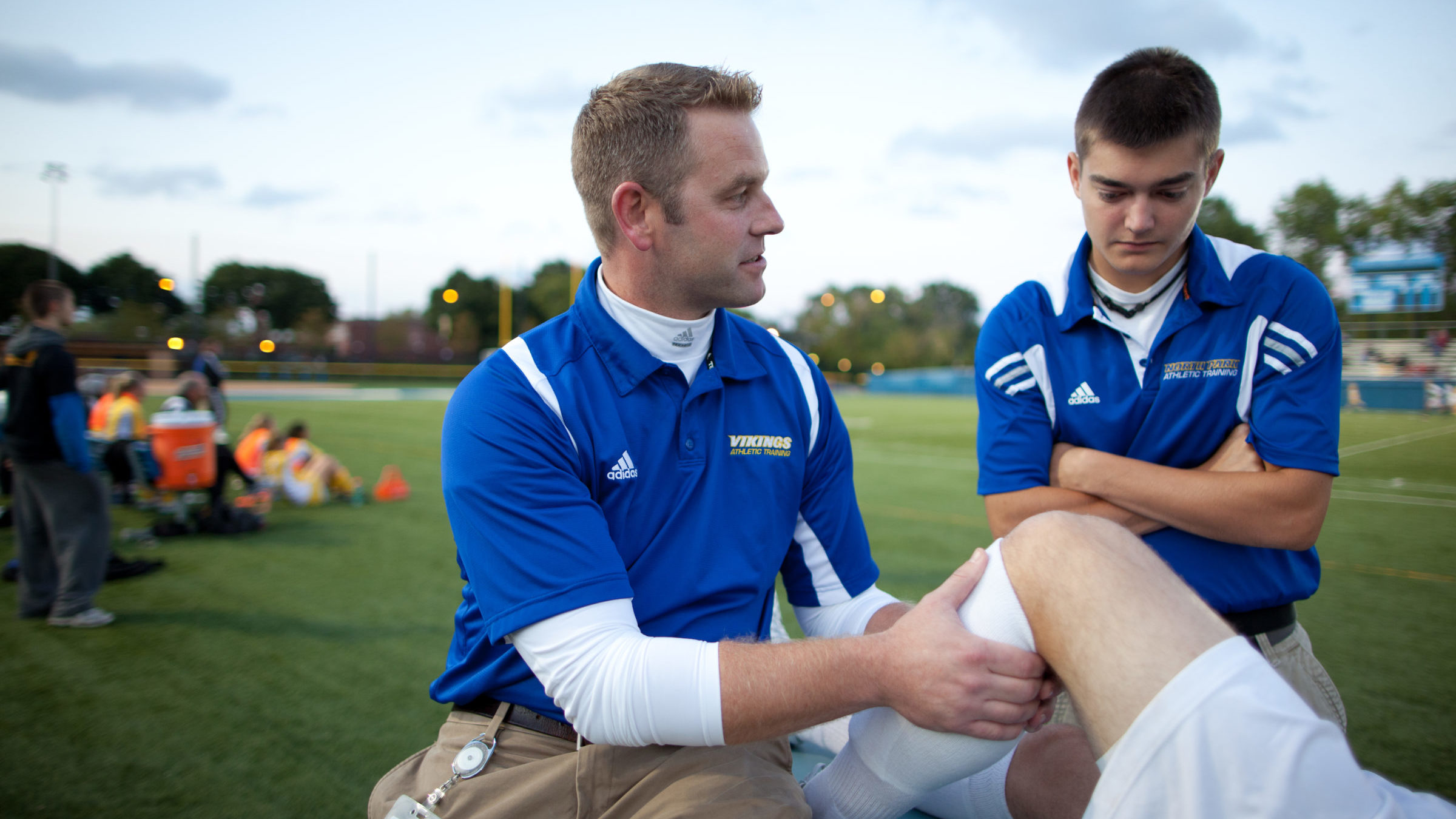 Division of Health Sciences
Students prepare for a health-related career with a BS in health sciences, athletic training, exercise science, or physical education. Courses are offered in life and health sciences, business and management, and more.
Chicagoland Partnerships
Students benefit from North Park's partnerships with hospitals, clinics, and other organizations throughout Chicagoland and experience a wide range of patient-care scenarios as they practice their skills and discover the many career options available.
Facilities
North Park University's state-of-the-art nursing, health science, and STEM facilities give students access to cutting edge modern technology, instrumentation, and simulation. Facilities include a nursing simulation lab, a cadaver lab, smart classrooms, and smart labs.
Faculty
The caring and dedicated faculty of the School of Nursing & Health Sciences integrate dynamic teaching and clinical best practices into the educational experience, lead by example in the classroom and clinical practice, and infuse the curriculum with a values-centered model grounded in Christian principles.
Be equipped to excel as an ethical, compassionate, and patient-centered professional.
Pre-licensure BSN Nursing Direct Admission
The pre-licensure BSN program recognizes exceptional academic achievement by offering qualified incoming students Direct Admission to our well-respected, 50-years and running nursing program.
Get to Know Us
The best way to find out if North Park University is a good fit for you is to visit us and meet our people. Come visit North Park and meet nursing and health science faculty, staff, and students to learn more about our programs and more.
Graduate Nursing Programs Viewbook
Take a quick look at some facts about our graduate nursing programs.