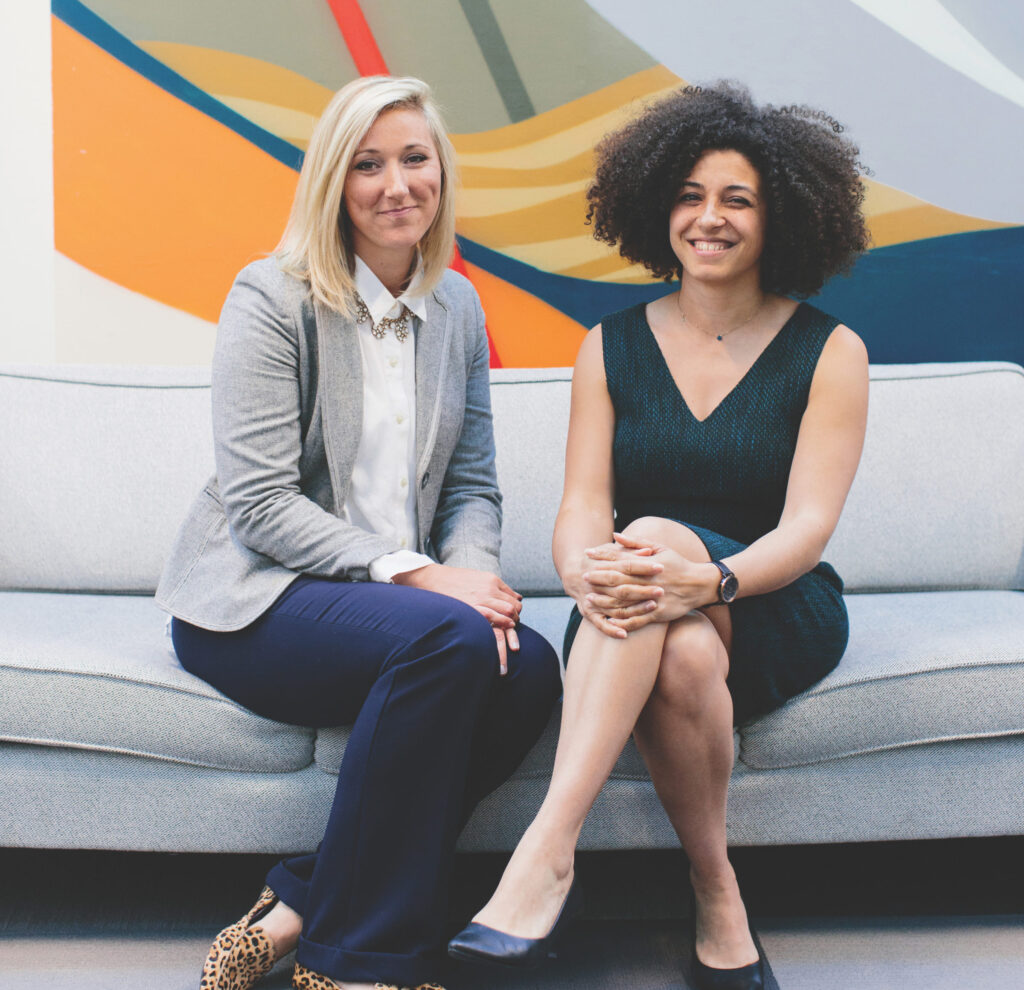 KATE (VANDUSEN) DANIELSON C'03 is the founder and executive director of Foster Progress in Chicago. The nonprofit's mission is to empower Illinois youth currently or formerly in foster care to attain a college degree and successfully transition into adulthood by providing mentorship, advocacy, and educational opportunities. Learn more at www.foster-progress.org.
NORTH PARKER: Why did you start Foster Progress?
DANIELSON: Going to college changed my life. When I was growing up, I watched my parents work, raise me and my siblings, and complete their degrees in the evenings. I got to see the difference in higher education can make, and that is what I want to see for youth from foster care. I believe continued education can lift them out of poverty and break the cycle of abuse and neglect. It's not an easy journey, so we are offering the support they need to get through.
I didn't do it alone: Meegan Dugan Bassett C'99 has been one of my very best friends since our North Park days, and her expertise as a consultant to nonprofits is invaluable. Meegan was a founding board member and still serves as a trusted advisor.
NP: How did North Park prepare you for your work?
DANIELSON: North Park made me not only fall in love with Chicago, but also learn about the social injustices that exist here and how I could help change things. So many classes and teachers taught me about the intersection between science and faith, feminism and Christianity, justice and compassion. Understanding the overlap between those ideas is the greatest gift North Park gave me.
NP: What's next for Foster Progress?
DANIELSON: Growth! We just received a $50,000 per year grant, and we're excited about how many more youth we'll be able to support in the coming years. We also just announced our first On Campus supportive program at Judson University. They have committed to offering full scholarships to up to 10 students per year along with a staff person to coordinate holistic services. We would love to duplicate this at more campuses across the state.