The President's Club
Donors who contribute $1,000 or more a year.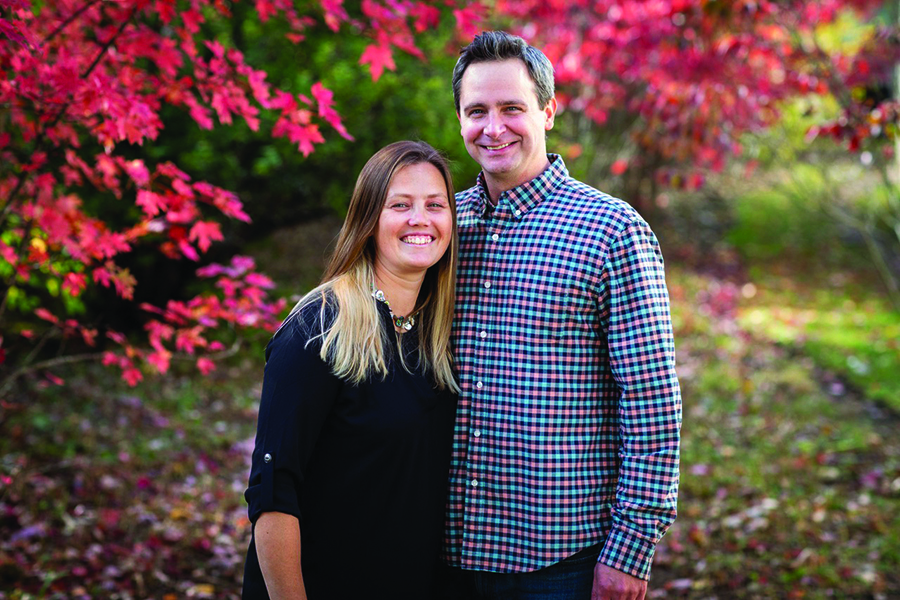 For 2020's Annual Giving Day, alums Linnea (Wallgren) C'01 and Cam Johnson C'01 made a spontaneous decision to leverage their annual gift by offering a $1,000 matching challenge to their classmates. As a result, their class had the highest number of donors that day.
"We put off giving to North Park for awhile, with a thought that others with far more resources would step up to extend and strengthen its mission," Cam said. "When we learned that only a small number of alumni in our age group were giving, we realized how important it is to get in the game to invest in North Park's future, and encourage others to do the same. We hope people know that their gifts of any size make a difference."
Cam and Linnea live in Winnetka, Illinois and are parents to Gwen, Sonja, and Naomi. Cam is Director of Advancement for the College of Urban Planning and Public Affairs at University of Illinois at Chicago, and Linnea works in real estate. The couple has deep Covenant ties. They met while studying together at SVF in Sweden, after learning their grandparents lived across the street from each other in the North Park neighborhood.
Cam said the couple continue to give to North Park because of the caring faculty and staff, and the unique "opportunities and emphasis on justice and service that make North Park stand out."
"Honestly, it's just so hard to pinpoint it exactly," Cam said. "It just feels like home— the people, the memories, the education, spiritual growth, the connection to our own history and incredible lifelong friendships."
As for their daughters, Cam said he imagines they will explore all their options when it's time to choose a college, but hopes they each strongly consider North Park.
"We would love it if at least one of them goes there," said Cam. "It seems pretty likely at this point!"
Compass Society
Graduates of the Last Decade (GOLD) who contribute $300 or more a year.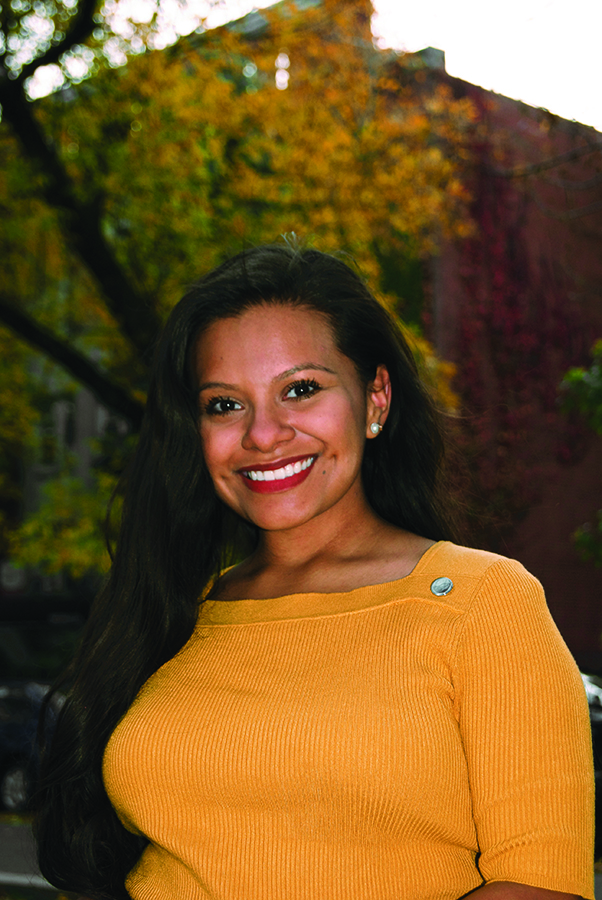 Evelin Labastida C'17 chose North Park for its well-regarded music and nursing programs. Evelin majored in Health Science with a concentration in health and wellness at North Park. Now an evening supervisor at Maryville Center for Children, she is working as a care provider with teenage youth in a residential home as she pursues her nursing certification.
"I decided to start giving at the Compass Society level because as a person with a Deferred Action for Childhood Arrivals (DACA) status, I knew that finances can become a burden when you are a student," said Labastida, who moved with her family to Chicago from Mexico when she was 3. "I do not want students to have to think so much about their next payment rather than worrying about their next exam."
At North Park, she was on the rowing team, Latin American Student Organization and worked in the dining hall. She has faithfully served as a member of the GOLD Leadership Committee since 2017. As part of this participation, she has made calls and written postcards to prospective students who are considering North Park for their college career. Evelin embraces her role as an alumni ambassador for North Park and is engaged on social media and in her network to encourage her fellow alumni to stay in touch with North Park, whether it's by creating a trivia team during Homecoming from Home, spreading the word about virtual alumni events and webinars, or filming a video testimonial on Giving Day to remind others about the important impact of supporting the North Park Fund.
She said she decided to give back to North Park because she likes to feel she is contributing to something bigger than herself.
"DACA has allowed me to work legally in the U.S., and through that I am blessed to have the opportunity to give. I encourage GOLD alumni to give at this level because it only takes a little at a time in order to be part of something bigger. We may not realize how giving creates an impact, but I am personally still grateful that others gave to me when I needed it the most." Evelin gives a $25 monthly recurring gift to reach her yearly Compass Society goal.
"It's always a blessing to give back to a place that once gave to us," Labastida said. "Everyone faces barriers in life, and if we just take a little moment to think back to our college days and all the memories we were able to create, maybe we wouldn't have been able to make them without the financial assistance from North Park. A little goes a long way, and how beautiful is it to plant seeds through financial assistance, only to see the harvest in a few years through future graduates. We reap what we sow."
The Old Main Society
Donors who contribute $5,000 or more a year.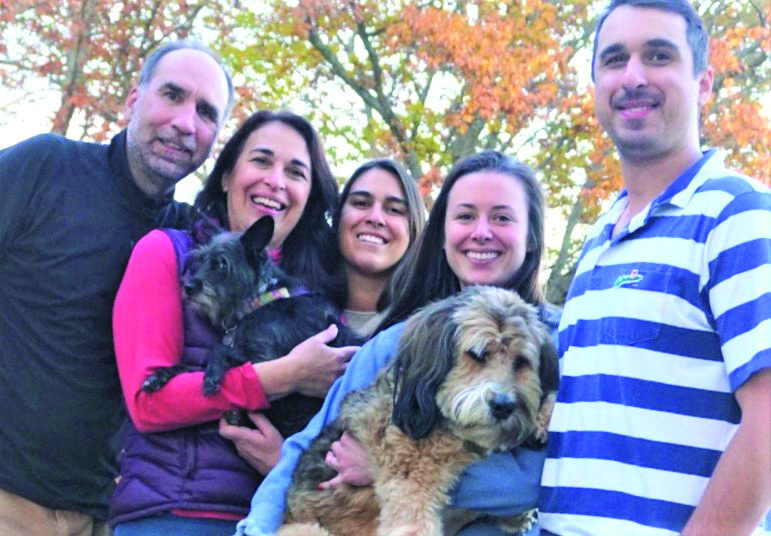 Dave Otfinoski C'84 and Maria (Varalli) Otfinoski C'84 have been giving to North Park since they graduated, in large part because of the gratitude they feel toward their alma mater.
"North Park has given me so much, and it is an honor for me to have the opportunity to give back," said Dave Otfinoski, who is Chairman of North Park's Board of Trustees.
Not only did North Park prepare him for the workforce and help him grow in his faith, Otfinoski said, but it was also where he met his "amazing, smart, and beautiful wife," Maria, who is a high school ESL teacher. The couple are parents to Bejamin Otfinoski C'14 (Sommar (Johnson) C'14) and Annie Otfinoski.
"I know of no better place in which to give," said Otfinoski, who is President of Catamount Medical Education LLC. "If you want to help to make the world a better place, then give to North Park. North Park transforms lives and improves the world.
For me and Maria, it is the very best place for us to give."
The Otfinoskis love North Park for its commitment to educating young people from all types of backgrounds, who "come together in a small school environment in a great city to learn from dedicated faculty and from one another, and to grow in their faith and understanding of how they can serve their communities."
"I have always appreciated the phrase about standing on the shoulder of giants," Otfinoski said. "There are so many saints that have come before us that have loved North Park and have provided stewardship for NPU over the years. We now have the opportunity to step forward and provide leadership and stewardship to move forward the important mission of North Park, ensuring it will continue to thrive, to educate and care for our young people for many years to come."