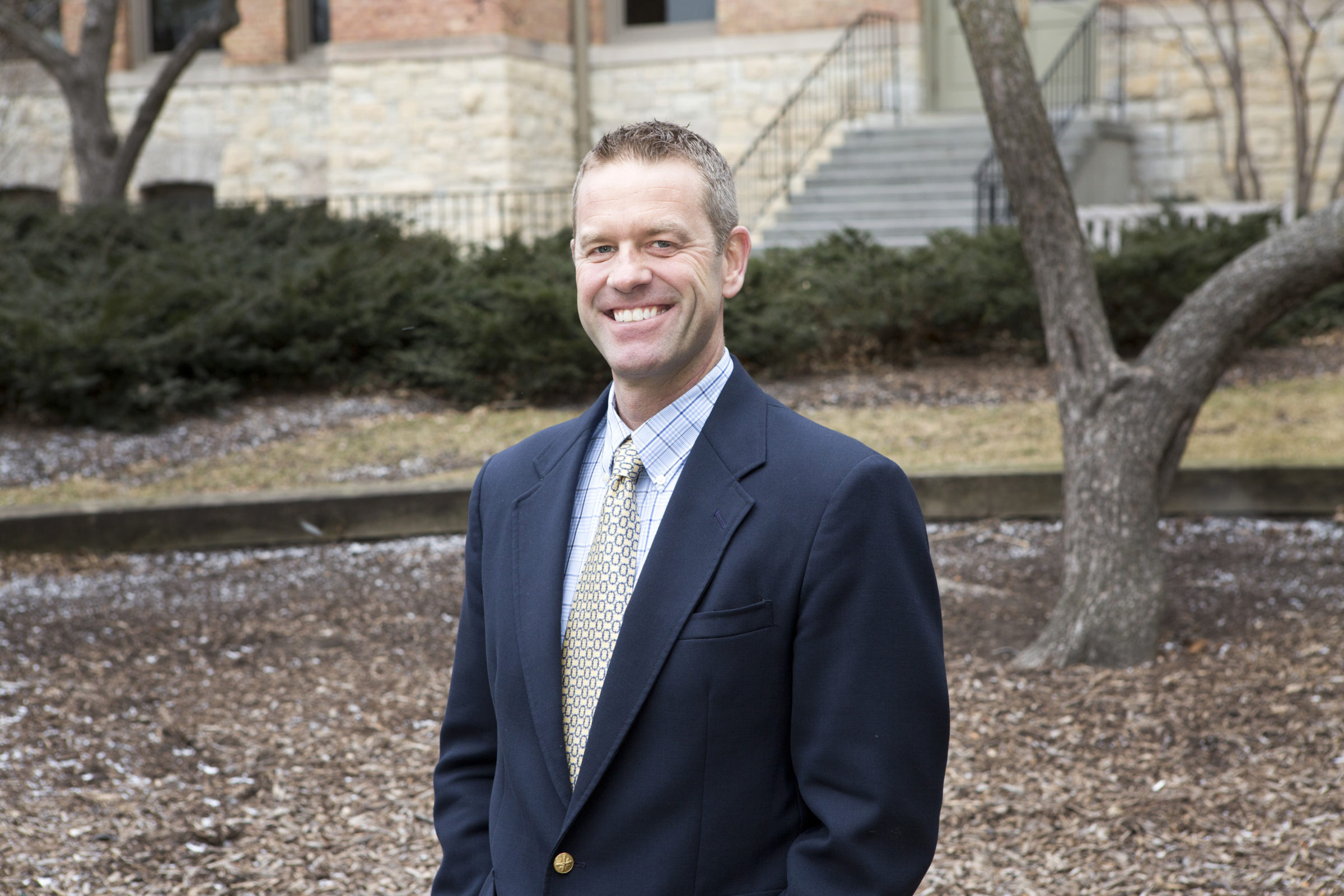 Andrew Lundgren: Athletic Training Program Director and Associate Professor
What kinds of career opportunities can the athletic training program offer?
Athletic trainers are health care professionals who are experts in the prevention, examination, diagnosis, treatment, and rehabilitation of injuries and other medical conditions. Our graduates find employment in a variety of settings including secondary schools, colleges, professional sports, industrial settings, and physician/sports medicine clinics.
A degree in athletic training can also help prepare students for other health care programs like physical therapy, occupational therapy, or physician assistant studies. Other graduates pursue health-care related professions such as orthopedic technology or medical sales.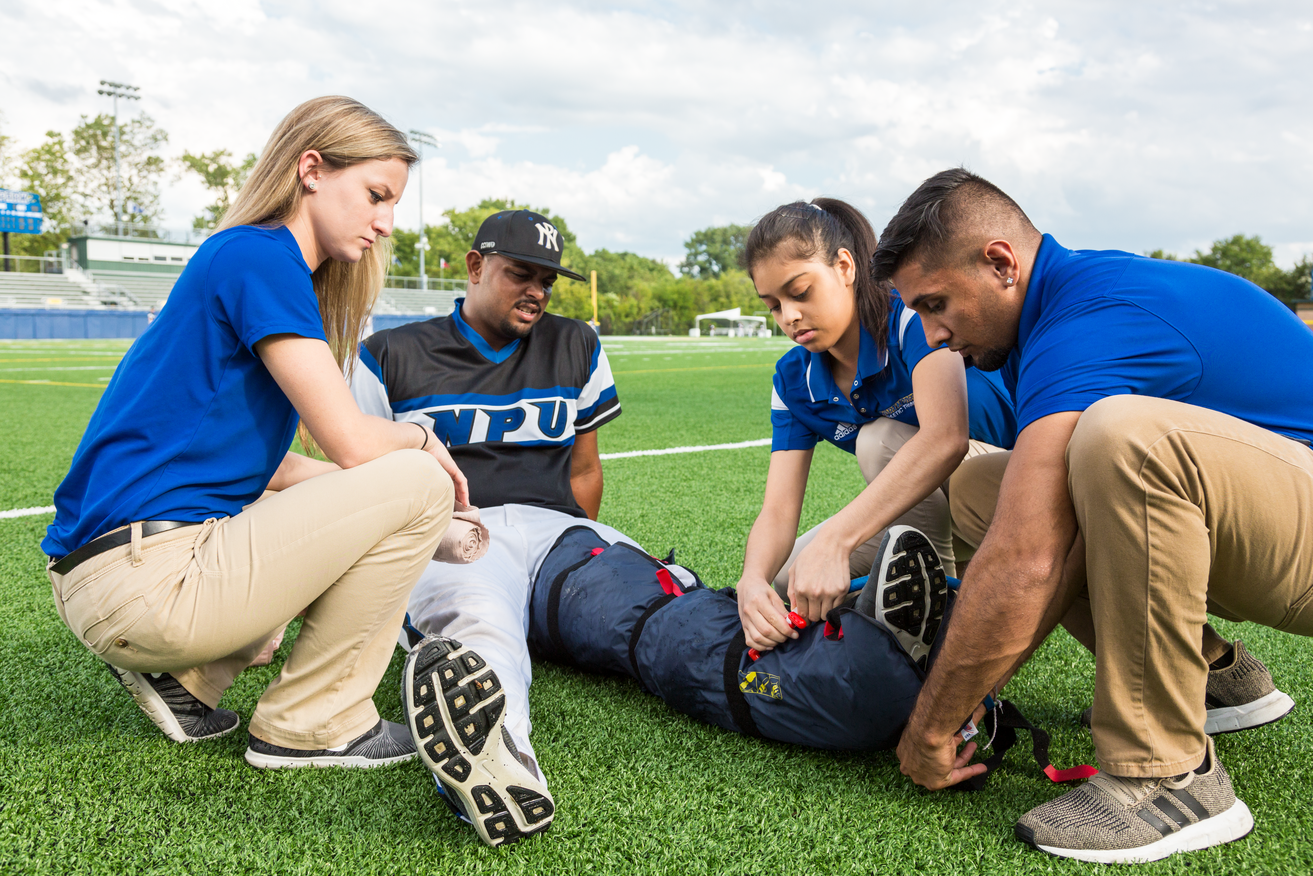 What type of student is a good candidate for the program?
Students with strong interpersonal skills who are interested in science, medicine, and working with active populations typically thrive in athletic training. Since each day in the field is different, it is important that athletic trainers are flexible and can adapt.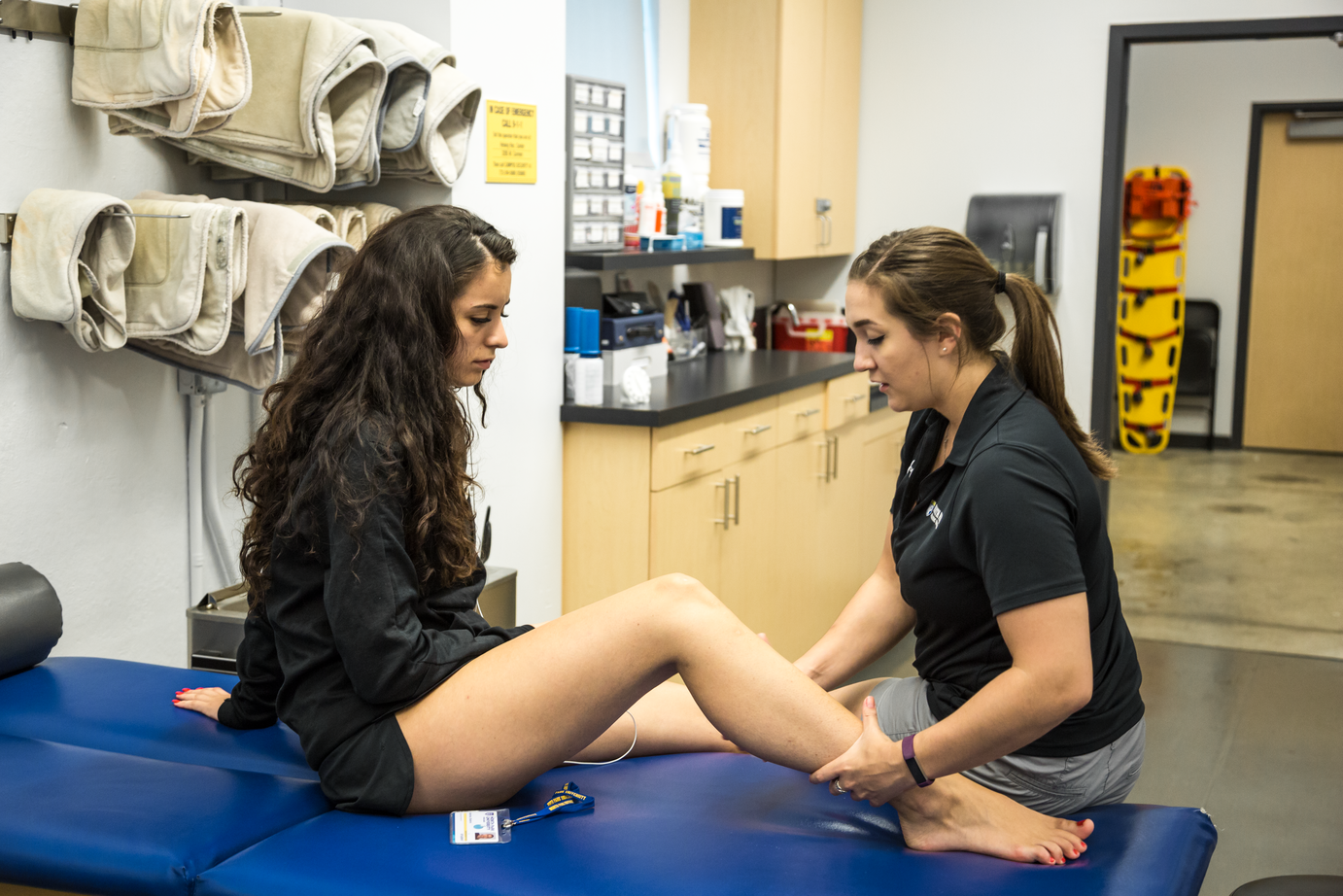 How does North Park's athletic training program stand out?
As the only CAATE-accredited athletic training program in Chicago's city limits, our students have access to a host of learning opportunities and are afforded a diverse array of locations for clinical education. Through these clinical placements, students gain hands-on experiences while learning from professionals in the field. Students gain additional experience as members of the medical team at the Bank of America Chicago Marathon/Shamrock Shuffle. Finally, our growing network of alumni remains actively involved in the program. Many alumni help to educate the next generation of students by serving as guest speakers, preceptors, and mentors. Supported by these unique opportunities and our network of alumni and friends, North Park's athletic training programs are well-established within and outside Chicagoland.