Facilities and Clinical Education
Your curriculum in the Athletic Training Program will include five clinical education placements, each with a minimum of 150 hours. Three placements are completed on North Park's campus in clinical learning facilities and with our intercollegiate sports teams. The other two placements are completed at various, affiliated off-campus sites.
Your on-campus clinical experiences will be supervised by one of the seven North Park faculty/staff athletic trainers. As you take what you learn in the classroom to hands-on athletic training practice, you'll work alongside your instructors and provide healthcare services to North Park's Division III athletic teams.
Our on-campus facilities were designed specifically to give athletic training students hands-on experience. Our combined classroom/laboratory enables every class session to combine lecture and lab work. Our research room allows new athletic training students to practice their skills while being mentored by a more advanced student. Our athletic training facilities include state-of-the-art equipment for use by both our athletic training students and athletes.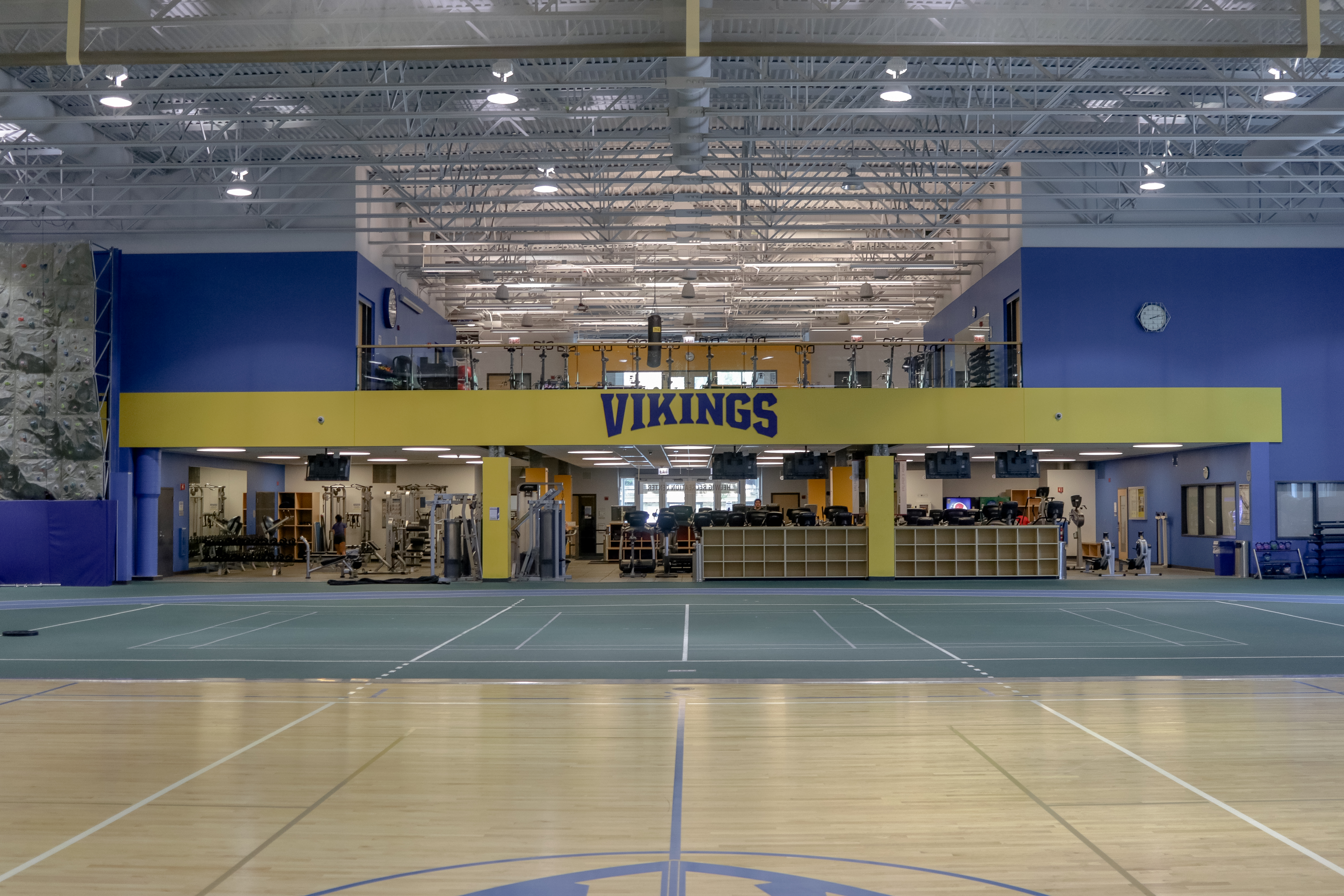 This 68,000-square-foot building is home to the Holmgren Athletic Training Facility and provides fitness facilities for Viking athletic teams as well as the entire campus community.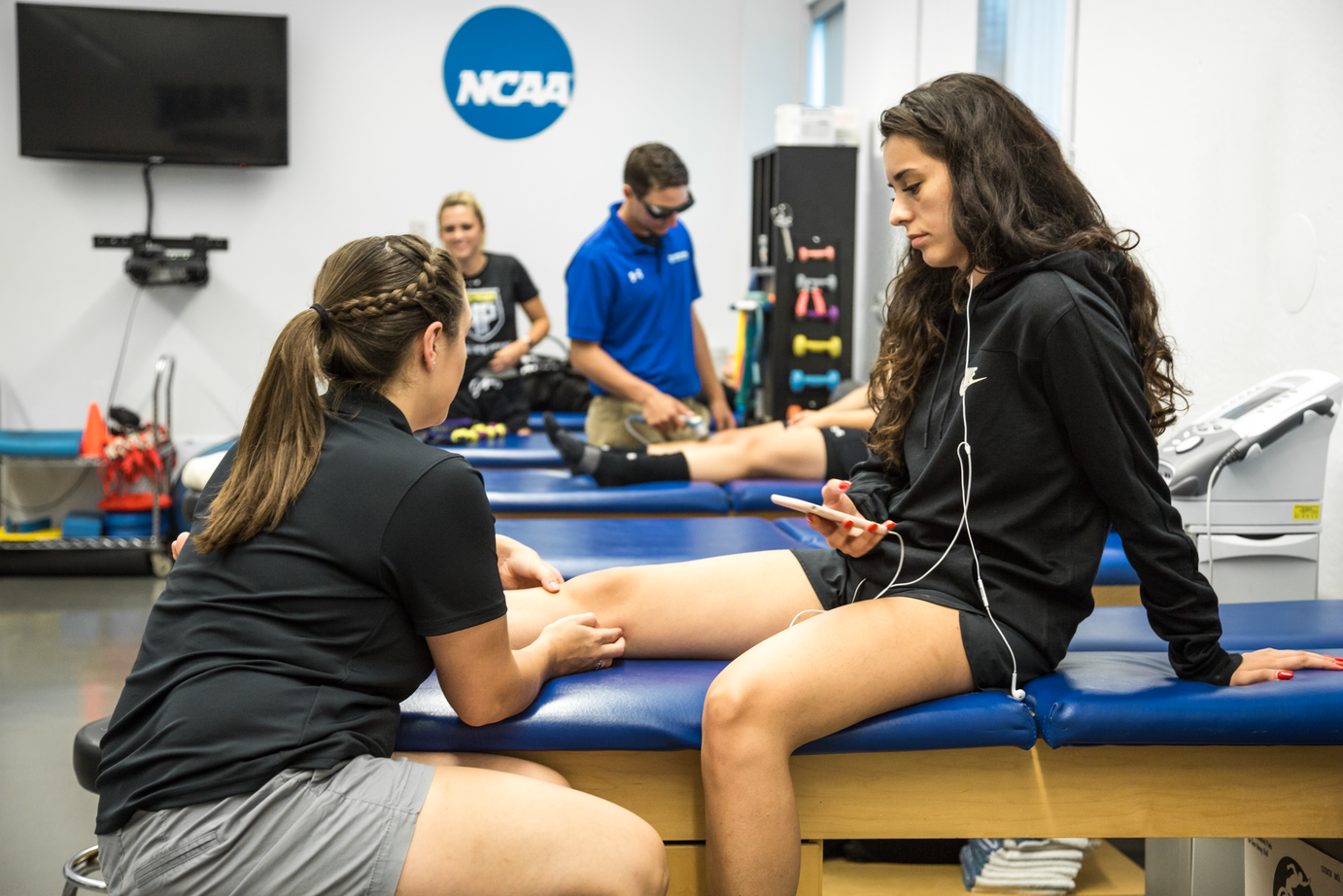 Holmgren Athletic Training Facility
This athletic training facility, located in the Helwig Recreation Center, is named for NFL Super Bowl champion head coach Mike Holmgren and his family, dedicated supporters of the University. It has a dedicated hydrotherapy room, a private physician's office and a large space for evaluation and treatment of student-athletes.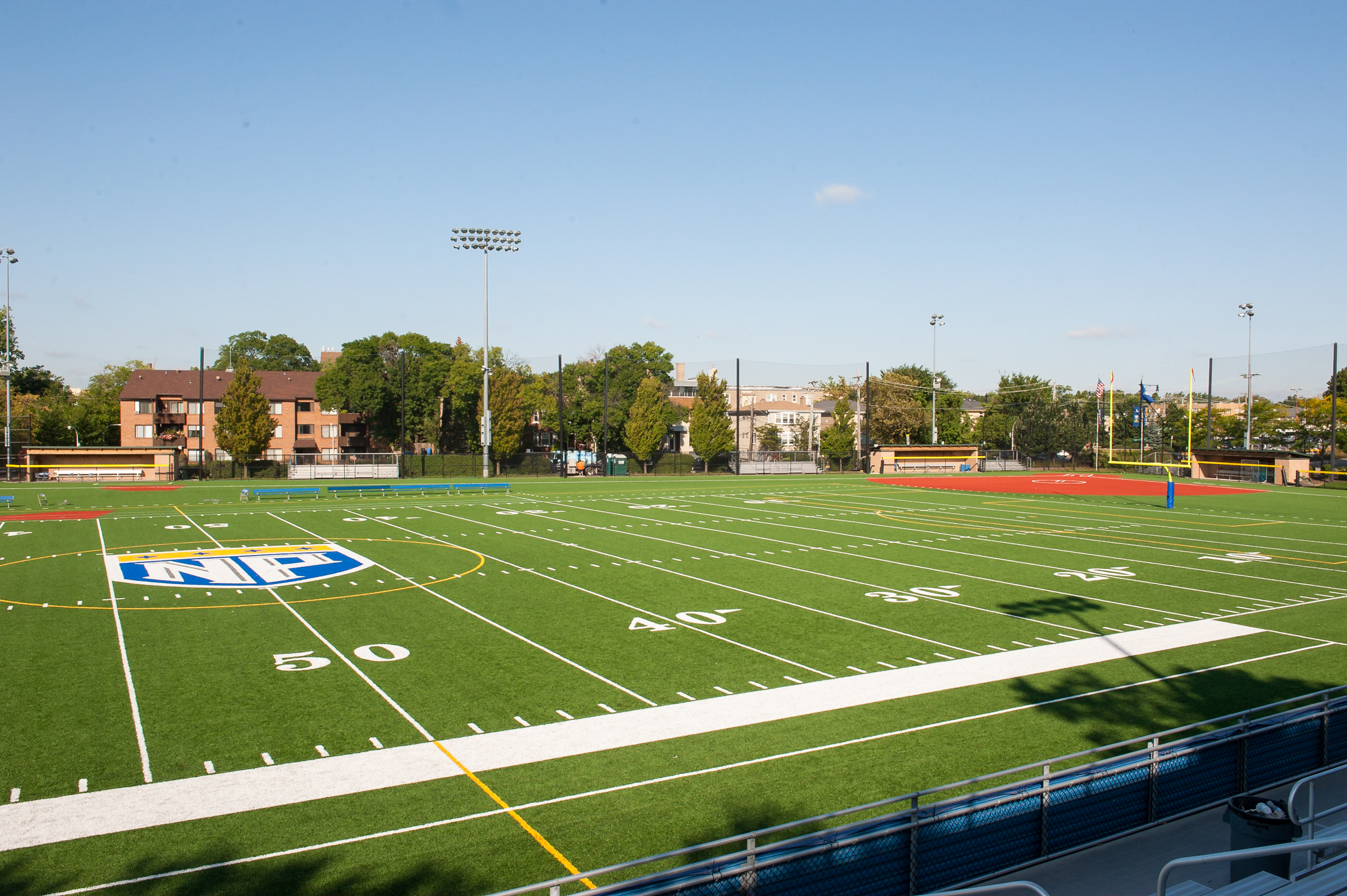 Holmgren Athletic Complex
Located just east of North Park's main campus, this facility is home to our football, soccer, baseball, and softball teams.