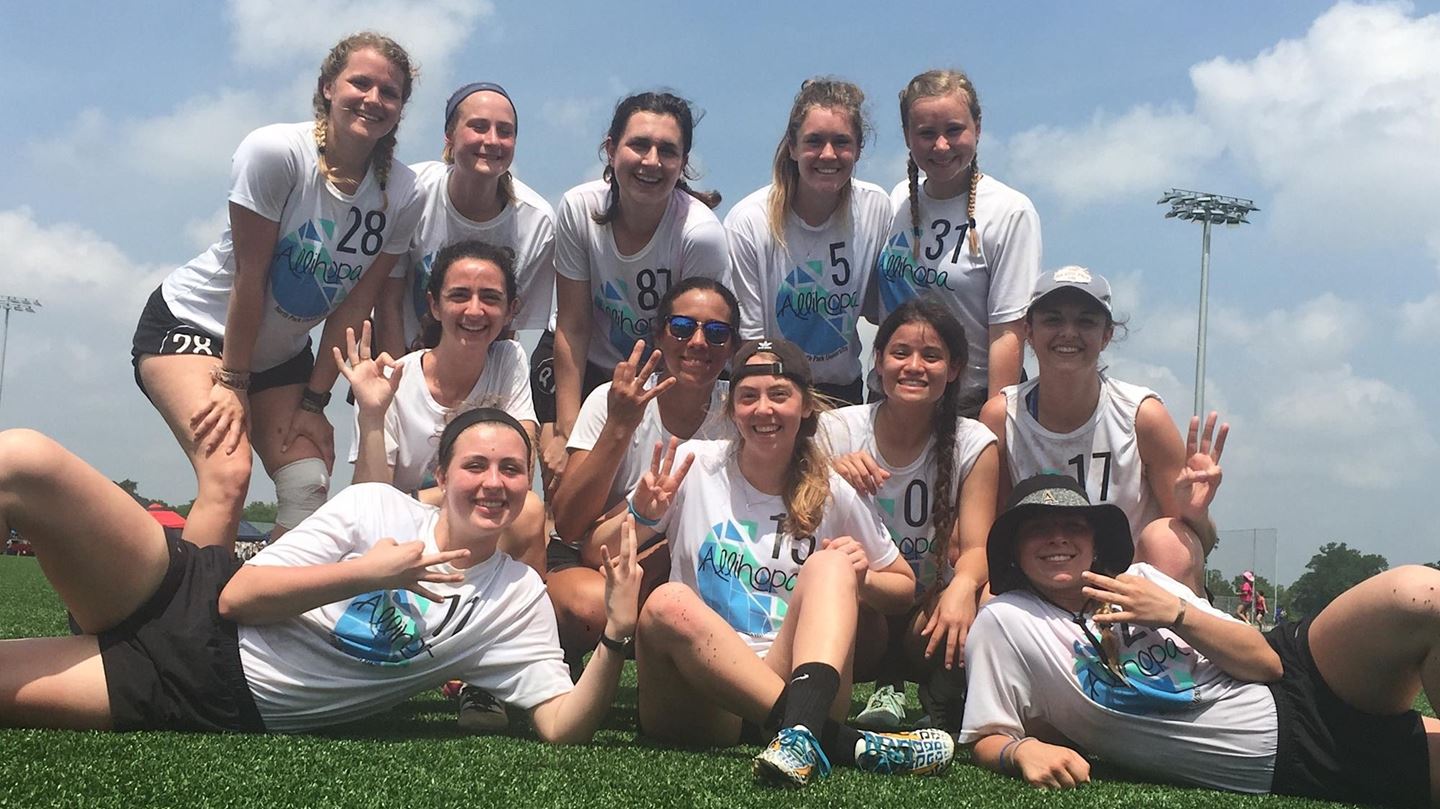 Hard-earned congratulations are due to the women's ultimate frisbee club team, North Park Allihopa, for placing third nationally at the USA Ultimate Division III College Championships this past weekend.
USA Ultimate called Allihopa's performance "the best kind of Cinderella story" in recapping the team's championships weekend.
"The second-time D-III Championships qualifiers, North Park Allihopa, the 14th overall seed, found themselves facing the top seeded heavy favorites from Bates in the semifinals this afternoon. Allihopa arrived in Texas with a roster of 12 people, went 1-2 in pool play, squeaking into their pool's final spot in bracket play, and got two huge upsets in the pre-quarterfinals yesterday afternoon and the quarterfinals this morning. Running almost exclusively a zone designed to preserve their legs, they overtook third-seeded Williams in the quarterfinals and fifth-seeded Middlebury in the quarterfinals. But they finally ran into a wall they couldn't tear down in Bates. Cold Front was too much for them to handle early, and understandably tired in their seventh game of the weekend, couldn't find the energy they needed to put together a comeback. But they did cement themselves in the public eye. Everyone will be excited to see what they can do next year."
Coaches Cameron Hodgkinson C'11 and Jimmy Sykora shared their pride in both the team's accomplishment and the rally of community support.
"Coming in as the 14 seed with only 12 girls, we had two goals. One was to have fun and take in the experience of Texas and Nationals, and the second was to give us a chance to win at the end of games. We accomplished both of those, with the girls playing for each other and showing off their athleticism and heart throughout the tournament. It was also amazing the support we received from family and friends, who traveled from all over the country to watch and cheer the team on! We had over 20 in attendance."