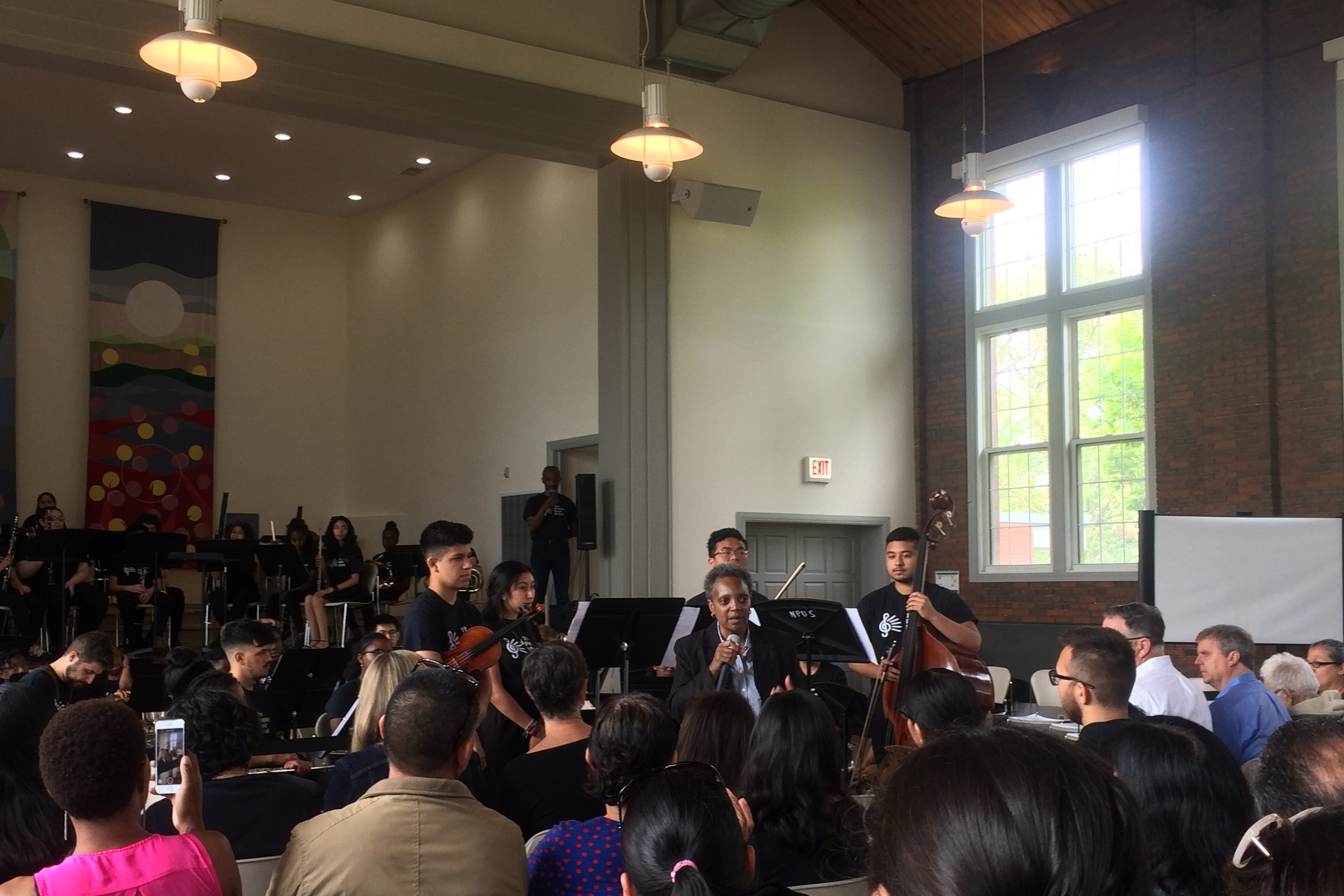 Mayor Lori Lightfoot attended the fourth annual Performapaloozathon held on North Park's campus Saturday, enjoying performances by young musicians who are students at The People's Music School of Chicago.
"The arts are so critically important to the vibrancy of our city," said Mayor Lightfoot, who attended the event with her wife and daughter, and praised the "absolutely fantastic" energy in Hamming Hall, where some of the day's 850 performers were gathered.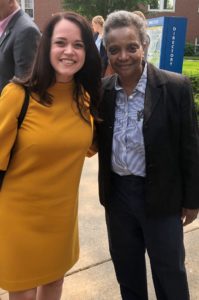 Mayor Lightfoot was introduced by Melissa Velez-Luce C'04 G'12, Director of Alumni Relations and Presidential Liaison, who noted that North Park has partnered with the People's Music School for 10 years, providing mentors, volunteers, and scholarship funds to its students.
The student orchestra then performed several pieces, including a crowd-pleasing version of "Don't Stop Believin'" by Journey.
Saturday's event, from 10 a.m. to 4 p.m., included food tents and games on North Park's green space. Performances were broken into three segments starting at 10 a.m., 12 p.m., and 2 p.m.
Jennifer Kim Matsuzawa, President and Artistic Director of the People's Music School, joined Rebecca Ryan, North Park's Director of the School of Music, Art, and Theatre in introducing each musical segment.
In addition, Erin Matonte, SMAT Admissions Counselor, was on campus recruiting potential students.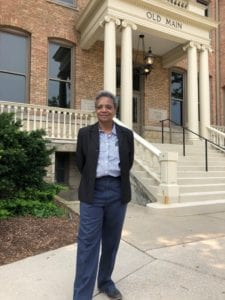 Mayor Lightfoot, who played trumpet as a child, encouraged the students to keep up their musical studies, saying that kids like them were the best part of Chicago.
"This is what makes Chicago vibrant and special."
The People's Music School is the only tuition-free music school in the city. It believes in a society where all children have access to the unique social, emotional, and intellectual benefits achieved through musical excellence.