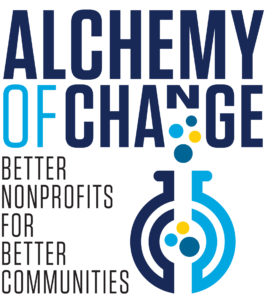 The rescheduled Axelson Center conference, the Alchemy of Change: Better Nonprofits for Better Communities will be held on May 19, 2021 in a virtual format. For over 20 years, our conferences have included superb content, networking and resource sharing, and the Alchemy of Change will be no different.
Gathering nonprofit leaders from across the country, Alchemy of Change: Better Nonprofits for Better Communities conference will engage questions of both organizational and structural change, engaging the strategic and systemic realities that structure the work of nonprofits in Chicago. Be inspired by six TED-style talks, explore deeper at speaker follow-up discussions, and be equipped in facilitated workshops. Our speakers include Mae Hong of Rockefeller Philanthropy Advisors, Courtney Williams of the Obama Foundation, Brady Josephson of NextAfter Institute, Cyndi Suarez of Nonprofit Quarterly, Deputy Governor Sol Flores, and artist Tonika Lewis Johnson of the Folded Map Project.
The structure for the conference will involve three portions: Inspire, Deepen, Equip. These three segments will be offered both in the morning and again in the afternoon, with separate speakers for those times.
Inspire: Each of our speakers will give TED-style talks on themed topics: community, leadership, power, equity, innovation, etc.
Explore: Attendees will get to choose between smaller, breakout sessions where plenary speakers provide deeper dives into their plenary talk.
Equip: Following each Deepen talk, a facilitator will guide a 45-minute session to provide participants with tools to develop strategies to engage the topic in their own workplaces and communities.
Registration will open in the coming months. If you are interested in sponsoring The Alchemy of Change, please fill out this brief interest form.
Sol Flores, Deputy Governor, State of Illinois
Sol Flores serves as Deputy Governor in the Pritzker administration overseeing health and human services. Flores is the founding executive director of La Casa Norte, a nonprofit organization established in 2002 that has served more than 30,000 youth and families confronting homelessness. Flores built La Casa Norte from two employees to an 80+ employee, multi-million-dollar organization that delivers inspiration, hope and critical services to the lives of youth and families experiencing homelessness. She has served on numerous working groups, commissions and local nonprofit boards as a tireless advocate.  Flores was raised by a single mother who came to Chicago from Puerto Rico and has been recognized as a national Champion of Change for her work by the Obama White House.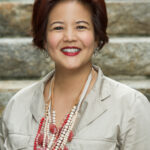 Mae Hong, Vice President, Rockefeller Philanthropy Advisors
Mae leads the Chicago office of Rockefeller Philanthropy Advisors (RPA) and is responsible for serving individual donors, families, foundations and corporations throughout the Midwest. With nearly 25 years of nonprofit and philanthropy experience, she previously served as program director at the Field Foundation of Illinois. Her funding expertise includes children, youth and families; poverty alleviation; women and girls' issues; and advocacy. She has also been actively involved in RPA's leadership on the issue of diversity in philanthropy. Prior to entering the nonprofit sector, she worked in the publishing industry for several years.
Mae currently serves as the board chair of Illinois Humanities and is on the board of the Council on Foundations. Other leadership affiliations include the advisory board of the Lake Institute on Faith and Giving at the Lilly Family School of Philanthropy at Indiana University, and leadership council of the Dorothy A. Johnson Center at Grand Valley State University.
She completed her graduate work in social service administration at The University of Chicago,and is a graduate of Northwestern University's Medill School of Journalism.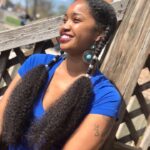 Tonika Johnson, Visual Artist

Tonika Johnson is a visual artist and photographer from Chicago's South Side Englewood neighborhood. In 2010, she helped co-found Resident Association of Greater Englewood (R.A.G.E.). Within her artistic practice, Tonika often explores urban segregation and documents the nuance and richness of the black community. She was featured in Chicago Magazine as a 2017 Chicagoan of the Year. Her work has been featured at Rootwork Gallery in Pilsen, the Chicago Cultural Center, Harold Washington Library Center, and the Chicago Reader. Her current ongoing project, Folded Map, visually investigates disparities among Chicago residents while bringing them together to have a conversation, was also exhibited at Loyola University Museum of Art (LUMA) in 2018. In 2019, she was named one of Field Foundation's Leaders for a New Chicago and most recently, she was appointed as a member of the Cultural Advisory Council of the Department of Cultural Affairs and Special Events by the Chicago City Council.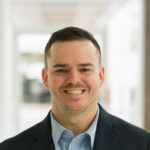 Brady Josephson, Managing Director, NextAfter Institute
At the NextAfter Institute, Brady performs original research, develops evidence-based resources, and provides data-driven training to help organizations raise more money online to fund their life-changing work.
A charity nerd, adjunct professor, and international speaker, his thoughts have been featured in The Huffington Post, NPR, and The Chronicle of Philanthropy among others. He was the lead researcher and author of The Canadian Online Fundraising Scorecard, The State of Nonprofit Donation Pages, and The State of Nonprofit Email Cultivation. Brady is also a host of The Generosity Freakshow — a podcast discussing how we can improve, optimize, and grow giving.
Brady lives just outside Vancouver, British Columbia. You can follow him on Twitter, @bradyjosephson.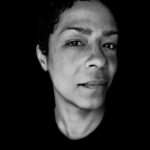 Cyndi Suarez, Senior Editor, Nonprofit Quarterly (NPQ)

Cyndi Suarez is a senior editor at NPQ. She is the author of The Power Manual: How to Master Complex Power Dynamics, in which she outlines a new theory and practice of power. She has worked as a strategy and innovation consultant with a focus on networks and platforms for social movements. She studied feminist theory and organizational development for social change.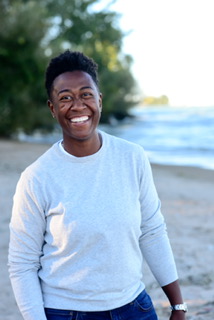 Courtney Williams, Deputy Director of Communications, Obama Foundation
Courtney has more than 15 years of experience leading communications in corporate, manufacturing, and nonprofit environments. She has worked for a wide range of industries with companies such as International Paper, Exelon, Smith & Nephew, and Northwestern University, serving in roles ranging from internal communications to community relations to media relations. She has worked extensively in the DEI communications space. Courtney holds a BS in journalism from Northwestern University and an MBA from the University of Memphis.
What is the refund policy?
Refunds are available until seven days before the conference begins.