May 14, 2020
North Park University
3225 W. Foster Ave., Chicago, IL 60625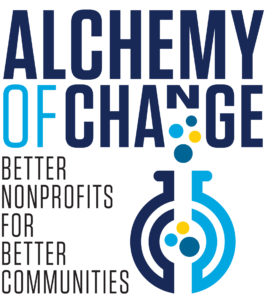 For over 20 years, Axelson Center conferences have included superb content, networking opportunities and valuable resource sharing—this year's conference will be no different! Join us for The Alchemy of Change: Better Nonprofits for Better Communities on May 14th at North Park University.
Gathering 200 nonprofit leaders from across the Midwest, this conference will engage questions of both organizational and structural change, engaging the strategic and systemic realities that structure work of nonprofits in Chicago. The Alchemy of Change will feature six plenary speakers including Mae Hong of Rockefeller Philanthropy Advisors, Courtney Williams of the Obama Foundation, Brady Josephson of NextAfter Institute and more.
The conference is organized in three segments: Inspire, Explore, Equip. These  segments will be offered in the morning and again in the afternoon, with separate speakers for each of those times.
Inspire: Each of our speakers will give TED-style talks on themed topics: community, leadership, power, equity, innovation, and money.
Explore: Attendees will choose breakout sessions where speakers provide a deeper dive into their plenary talk.
Equip: Following each Explore talk, a facilitator will guide a 45-minute session to provide participants with tools to develop strategies to engage the topic in their own workplaces and communities.
Additionally, the Axelson Center will present our annual nonprofit management awards—the Alford-Axelson Award for Nonprofit Excellence and the Excellent Emerging Organization Award—at the conference luncheon.