Board of Trustees Nominates David Kersten to Lead North Park Theological Seminary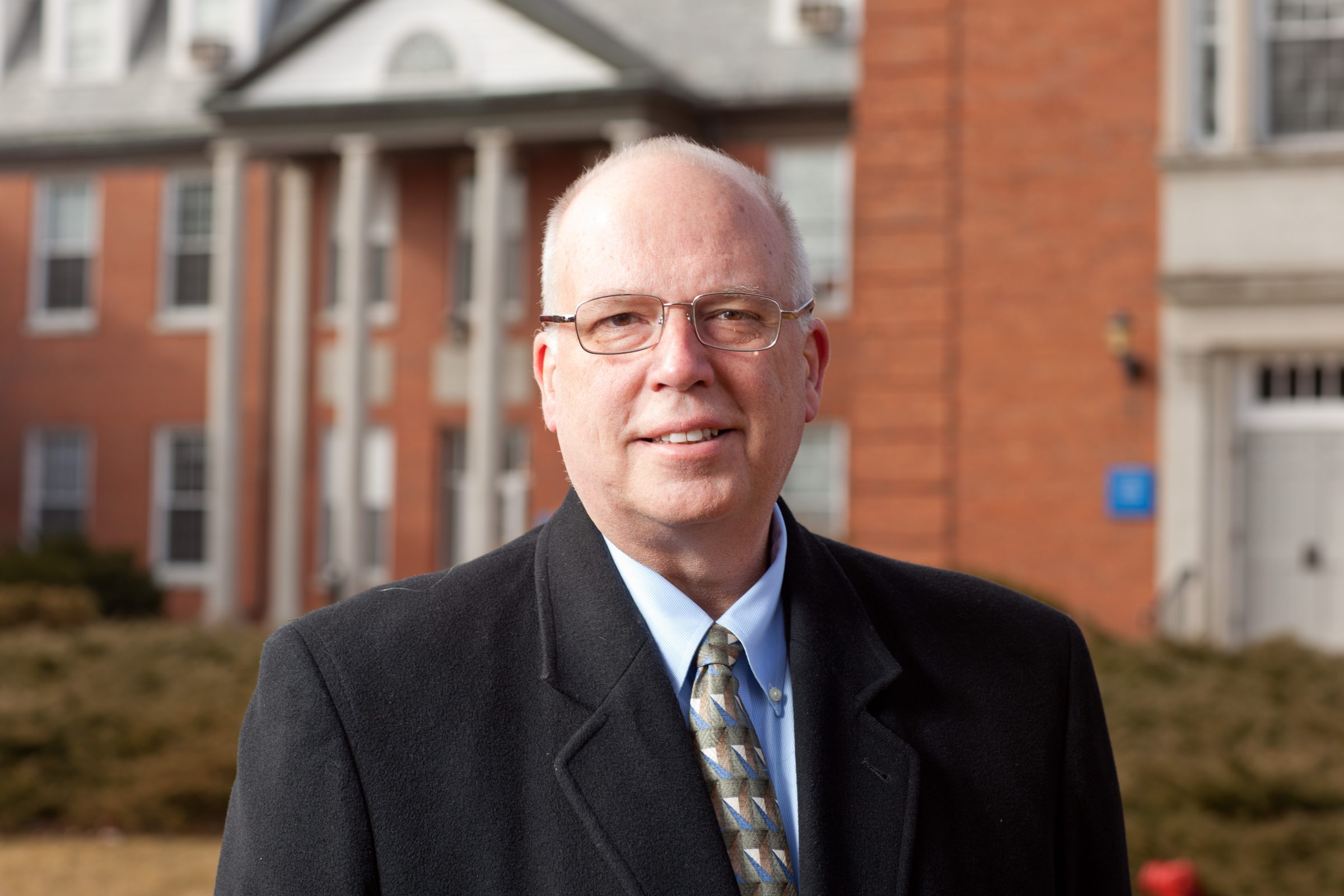 Nomination goes to the Evangelical Covenant Church for further action
CHICAGO (February 13, 2012) – The board of trustees of North Park University, Chicago, nominated the Rev. Dr. David W. Kersten to be the dean of North Park Theological Seminary. Kersten, 56, is currently executive minister of the Department of Ordered Ministry, Evangelical Covenant Church (ECC). He holds degrees from the University and the Seminary, both of which are affiliated with the ECC.
The board nominated Kersten at its Feb. 10-11 meeting here, following a search process initiated last fall. Kersten's nomination will now be presented to the ECC Executive Board in March and to the ECC annual meeting in June. As his nomination is approved, Kersten will move into the Seminary leadership position Aug. 1.
Introducing Kersten as "a pastor's pastor," Dr. David L. Parkyn, University president, said, "Perhaps I can say it best this way: Dave Kersten comes to the academy from and for the church." Among Kersten's qualities, Parkyn said, is a commitment to theological education. "This begins with a deep personal commitment to learn, and learn again, through all of life. He knows the value of initial preparation for and orientation to ministry. He knows the deep need for learning which sustains and nourishes pastoral excellence over a lifetime. He is well prepared to lead because as he leads he will teach, and as he teaches, he will pastor."
The Rev. Gary Walter, ECC president, said there is a renewed understanding and ownership of the challenges facing the Seminary and theological education, and commitment to align the Seminary with the University and the mission of the ECC. "This means very good things for our future," he said to the board. "I'm grateful to (him) for his openness to this call. We're poised for the strongest season ever in terms of the Seminary's role with the church."
Hoping to use his ECC leadership experience, the "wonderfully useful" Seminary education he got at North Park, and a caring commitment to the pastoral community, Kersten said in an interview he looks forward to working in the challenging role of leading North Park Theological Seminary.
An early priority for Kersten will be to cast "a vision that connects the Seminary more centrally to the pastoral community, not just in producing student pastors and graduates, but also in a robust lifelong learning piece," he said. In particular, Kersten said the Seminary and the ECC should work together to help establish continuing education standards for pastoral leaders, and deepen theological education for key lay leaders.
The ECC is a growing Protestant denomination, which Kersten attributes to the church's closeness to its "missional roots," and its renewal emphasis, which has kept the denomination "fresh and vital," he said.
"We stay close to the biblical text, we stay close to each other, we stay open to the Holy Spirit. That ethos keeps us on the missional edge," Kersten said. The ECC is "warmly evangelical," affirms the role of women in the church, has a strong justice voice, and is part of the multicultural movement in a significant way, he added.
Kersten was born in Detroit. He earned a Bachelor of Arts in psychology and human services in 1977 from North Park College (now University). In 1982, Kersten earned a Master of Divinity from the Seminary, and in 1997, he earned a Doctor of Ministry in preaching from the Association of Chicago Theological Schools, which includes North Park Theological Seminary.
Following his ordination in 1982, Kersten served as senior pastor, Bethany Covenant Church, North Miami, Fla.; senior pastor, Highland Covenant Church, Bellevue, Wash.; and senior pastor, First Covenant Church, St. Paul, Minn. Kersten moved into this current role as executive minister of the ECC Department of Ordered Ministry in 2001, where he is responsible for a department that endorses 1,800 active pastors, staff ministers and chaplains through ordination, commissioning and licensure, and oversees intervention, and care for crisis and misconduct issues. Kersten provided leadership for the church's recent program for Sustaining Pastoral Excellence. He has written and spoken on a number of church-related topics, and has participated in a several denominational leadership committees and groups.
Kersten and his wife of 34 years, Sandra, are parents of three adult children. The Kerstens reside in Chicago.
---
Use @npunews to follow North Park University News on Twitter. For further information or resources, contact John Brooks, Director of Media Relations and News, via email or at (773) 244-5522. Learn more about North Park University.