North Park Offers Nonprofit Management Degree Online Beginning Fall 2012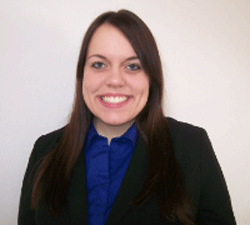 Undergraduate degree option available through School of Adult Learning
 CHICAGO (August 16, 2012) – A popular North Park University bachelor's degree program for professionals who aspire to leadership positions in the nonprofit sector can be completed exclusively online beginning with the 2012-2013 academic year. The University's undergraduate nonprofit management degree will be among other bachelor's degree programs that students can earn online through the School of Adult Learning (SAL).
North Park University is known in the Chicago area for many academic programs, including educational offerings in the nonprofit arena. With this new option, SAL students will be able to earn nonprofit management degrees through a combination of online and in-person classes, or exclusively online. The online option is a plus for students who may not be able to attend classes in-person or who live outside the Chicago area, said Dr. Pamela Ransom, SAL associate professor and chair of the school's nonprofit management and criminal justice majors.
SAL students in nonprofit management gain a foundational understanding of the nonprofit sector, plus specific skills and professional contacts to be successful managers, said Ransom. "What is different about our program is that we have a real-world component, and a real-world focus about not-for-profit management," she said.
SAL nonprofit management students learn how to work with boards of directors, manage volunteers, raise funds, manage finances, organize special events, write grant proposals, and develop advocacy skills for their organizations. Students typically range from young adults to more experienced professionals who want an accelerated program that fits their life schedules.
Students who have earned the degrees have moved into interesting and fulfilling careers. Violet Ricker earned her degree in 2010 through a combination of online and in-person classes, which she took at the University's satellite campus in Grayslake, Ill., and at the Chicago campus.  Today, she is executive director of Waukegan Main Street, a nonprofit organization that works for community and economic development in downtown Waukegan, Ill., her hometown. It's part of the Main Street Network that works to revitalize communities across the United States.
Ricker entered the North Park University program from George Washington University, Washington, D.C., where she had been studying political science. While there, she did nonprofit community work, and found that was her calling. Ricker learned of North Park's nonprofit management program through an online search, and returned home to study in the University's program.
The degree program brought together many disciplines, Ricker said. "I understand the connectedness of volunteer development, fundraising, communication, and community outreach," she said. "To have that in a program versus learning on the job is very valuable. The best part for me was collective expertise from my fellow students in the program." Ricker still remains in touch with others who studied with her, trading advice and sharing business ideas.
Lindsay LeVally earned a degree in nonprofit management in 2009 through the SAL, attending classes in-person and taking at least one course online. She is currently in the process of moving to Springfield, Ill., where she will manage a new branch office for Grimco, Inc., a national wholesale sign supply company. LeVally heard about North Park University from a colleague when she was an AmeriCorps volunteer. After AmeriCorps, LeVally worked in different roles, before landing at Grimco, where she got into sales by writing marketing plans for her nonprofit classes.
"I was able to get this job with the degree, and I've been here a year and a half," LeVally said. "I'm now being given a chance to manage a branch in Springfield. I wouldn't even be working for Grimco without this degree. Every paper I did was on my company when I was at North Park."
LeVally began work on a master's degree in management at the University in 2010, part of a "continuum" of education available to University students who want to go further. "Students can get a bachelor's degree in nonprofit management, and then move to the master's program in nonprofit management," Ransom said, "plus, we have the Axelson Center for Nonprofit Management for continuing education."
---
Use @npunews to follow North Park University News on Twitter. For further information or resources, contact John Brooks, Director of Media Relations and News, via email or at (773) 244-5522. Learn more about North Park University.