Megha Hans and Naomi Haight were chosen from a pool of 14 nominees as the class of 2022 Distinguished Seniors.
Awarded to two students each year, the finalists are nominated by staff and faculty across the many offices and disciplines that make up North Park's campus. Megha was nominated by the entire SBNM faculty, who noted that "her academics are superb, and she has embraced North Park in terms of service to the school." Biology Professor Dr. Drew Rholl nominated Naomi by saying they were "one of the most intelligent, hardworking, and proactive students I've come across in my 10-plus years of teaching." Both students were involved across campus throughout their four years and exemplify living lives of significance and service.
Megha Hans earned a B.S. in Business and Marketing with a GPA of 3.8. She was a member of the Delta Mu Delta Society in Business; served in the Student Government Association with the South Asian Student Association and as an orientation leader; had several internships, including the People's Music School; and held jobs at Oberweis Dairy and the Hornblower Group.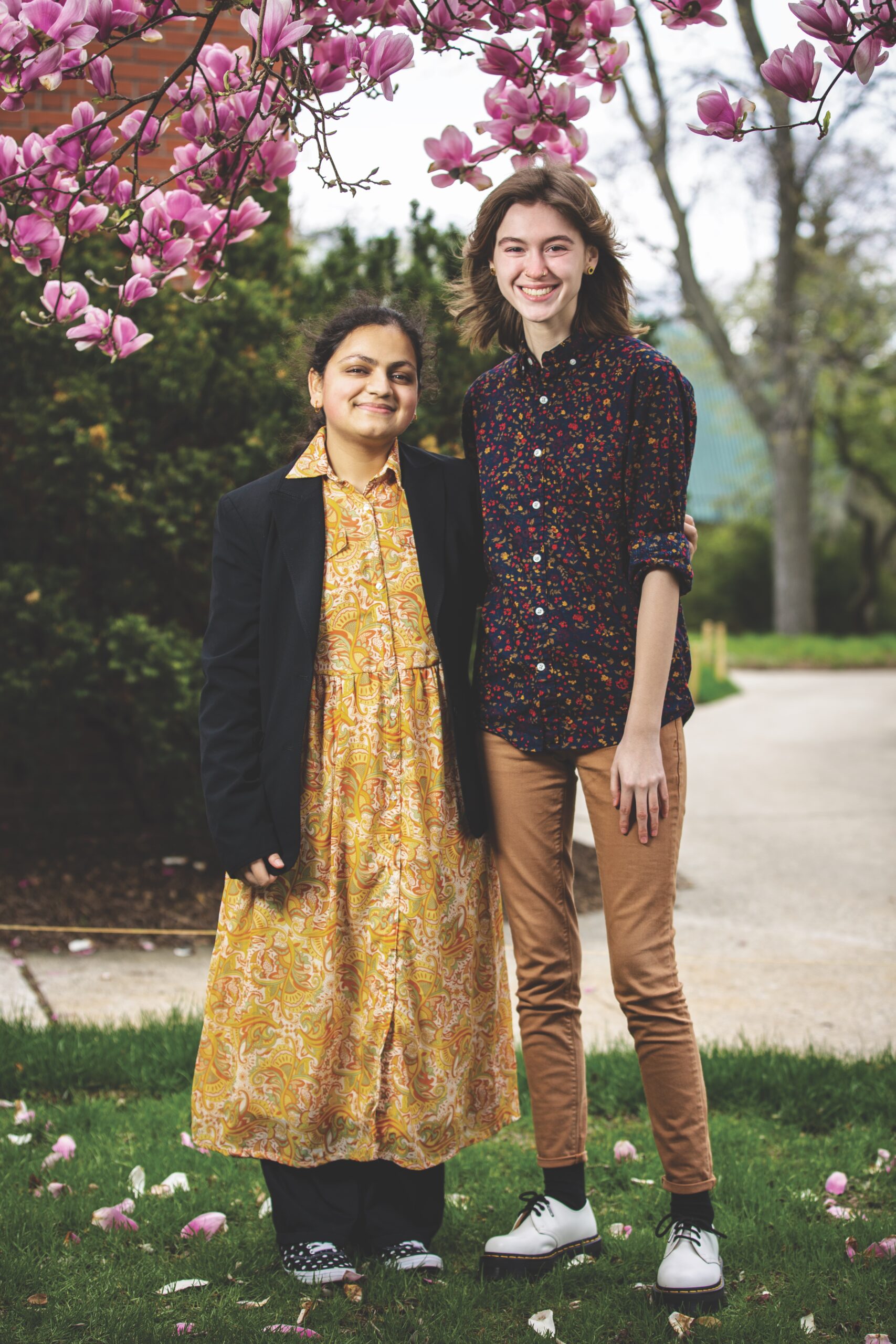 Megha currently serves as the Volunteer and Alumni Programs Coordinator at One Million Degrees, a nonprofit higher education organization.
Naomi Haight graduated with a B.S. in Molecular Biology and Biotechnology and a minor in Fine Arts, with a cumulative GPA of 3.9. Throughout Naomi's four years at North Park, they have participated in Women in STEM, as Treasurer their sophomore year and then President in 2018–2022.
During their time at North Park, Naomi also took part in several theater productions; sang in the Gospel Choir; worked in the Writing Center; served as the liaison to the Cell Biology Department; and as a member of the Queer Voices group. They plan to pursue a PhD in Immunology or a similar field.