Throughout the last few years—especially during the pandemic—North Park University and its students have been sustained and supported by the steadfast faith and loyal investment of alumni, parents, family, and friends. The entire North Park University community is incredibly grateful for the willingness of its extended family to dig deep during uncertain times and continue giving to support students, faculty, and staff. Gifts support everything from North Park faculty, to innovative programs like the Promise Scholarships, to even the infrastructure needed to ensure campus operations run smoothly. Thank you to our donors!
For more information about giving, please visit www.northpark.edu/giving, email advancement@northpark.edu, or call 773-244-5790.
Blue & Gold Day, May 4, 2022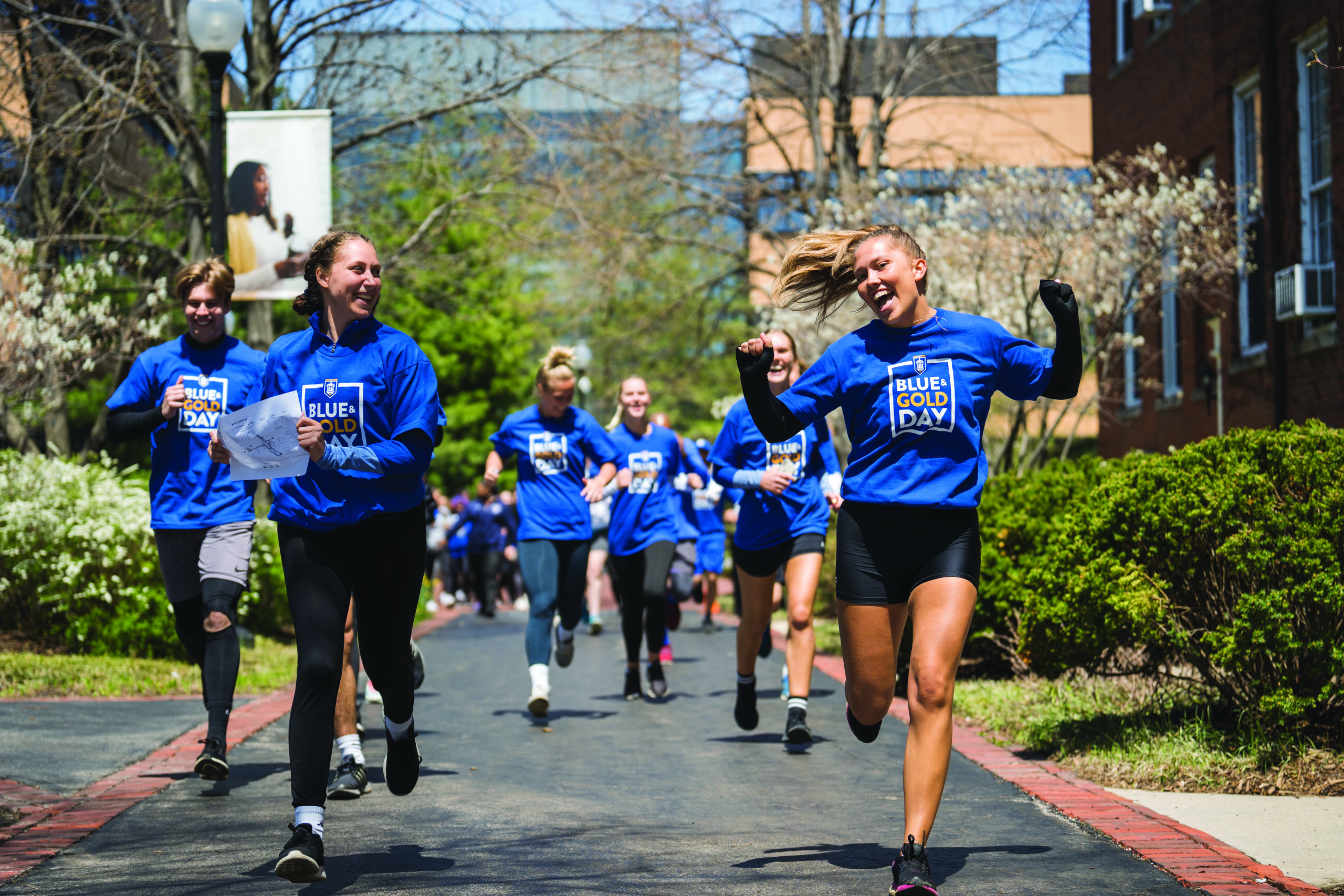 Blue & Gold Day raised more than $230,000 that will fund scholarships, athletics, and the Student Emergency Fund. In addition to the individual donations from alumni, parents, faculty and staff, Blue & Gold Day inspired several matching challenges. The Board of Trustees Challenge gift pledged $100,000, which was matched by donors.
Planned Giving Highlights
Dr. Wilma Peterson
Born to a large Canadian farming family in rural Saskatchewan in 1921, Peterson was the first in her family to go to university in 1942.
A lifelong Covenanter, a former nursing supervisor at then-Swedish Covenant Hospital in Chicago, the pioneering career nursing educator established endowed faculty chairs in both the School of Nursing and North Park Theological Seminary with a more than $2.4 million bequest of almost her entire estate. She passed away in 2020 at the age of 99.
William Hamann A'57 C'62
An alumnus in the Portland, Oregon, area, Hamann donated approximately 10 acres of buildable land to North Park in August 2021, which was then sold by North Park for approximately $307,000. Funds were used to help endow the Promise Scholarships, which are merit based and awarded to incoming students for the duration of their North Park academic careers, with preference given to those students from a Covenant background or interested in STEM fields. Bill passed away in August 2022 and made provisions for North Park in his estate plan.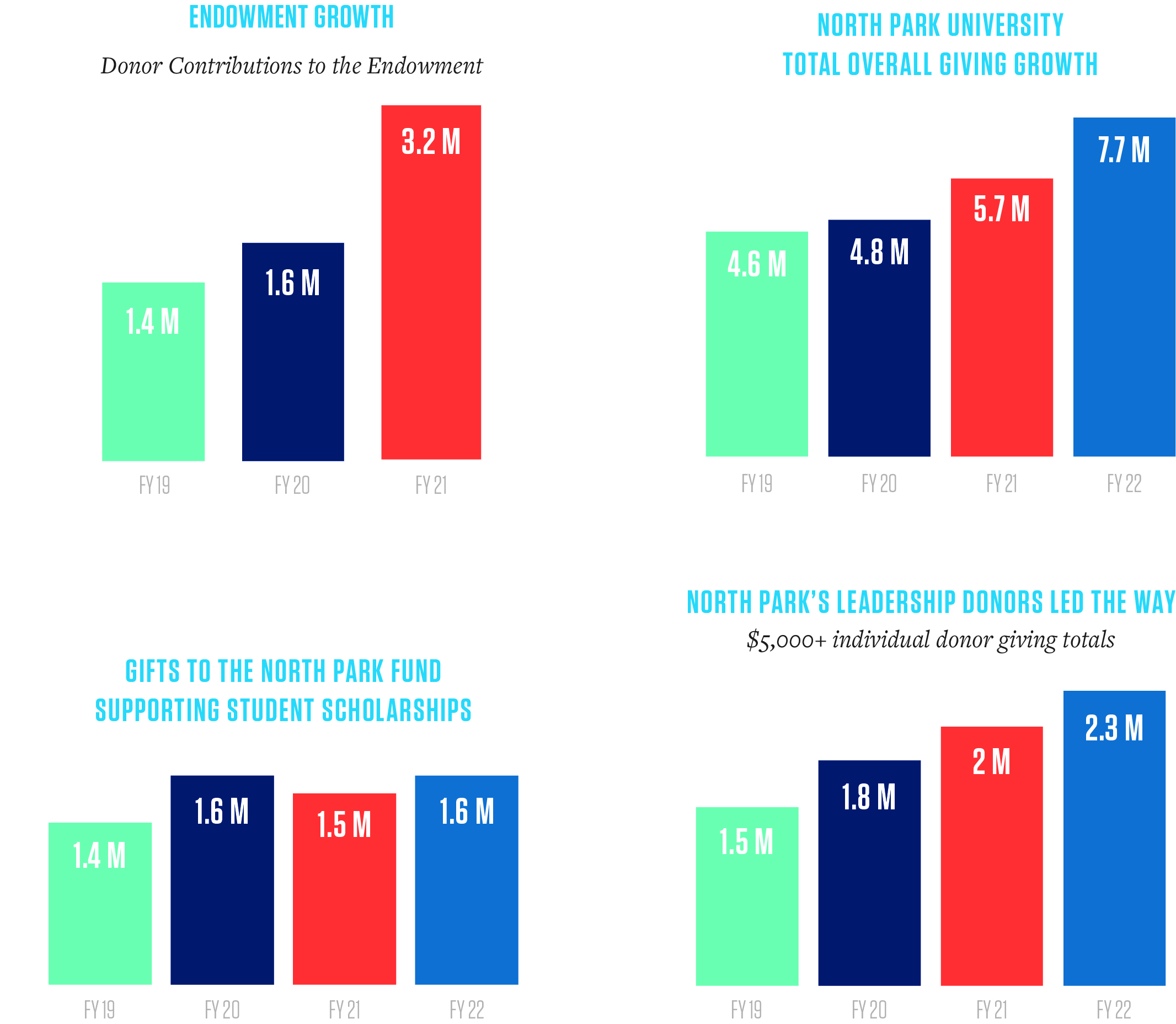 North Park's endowment has achieved significant milestones over the decades. From a total of $68.2 million in fiscal year 2011, the endowment increased to $94.9 million as of the close of fiscal year 2021. Every year, North Park's endowment supplements thousands of dollars of tuition for each student and helps attract and retain stellar faculty.