Cook County State's Attorney Kim Foxx gave address.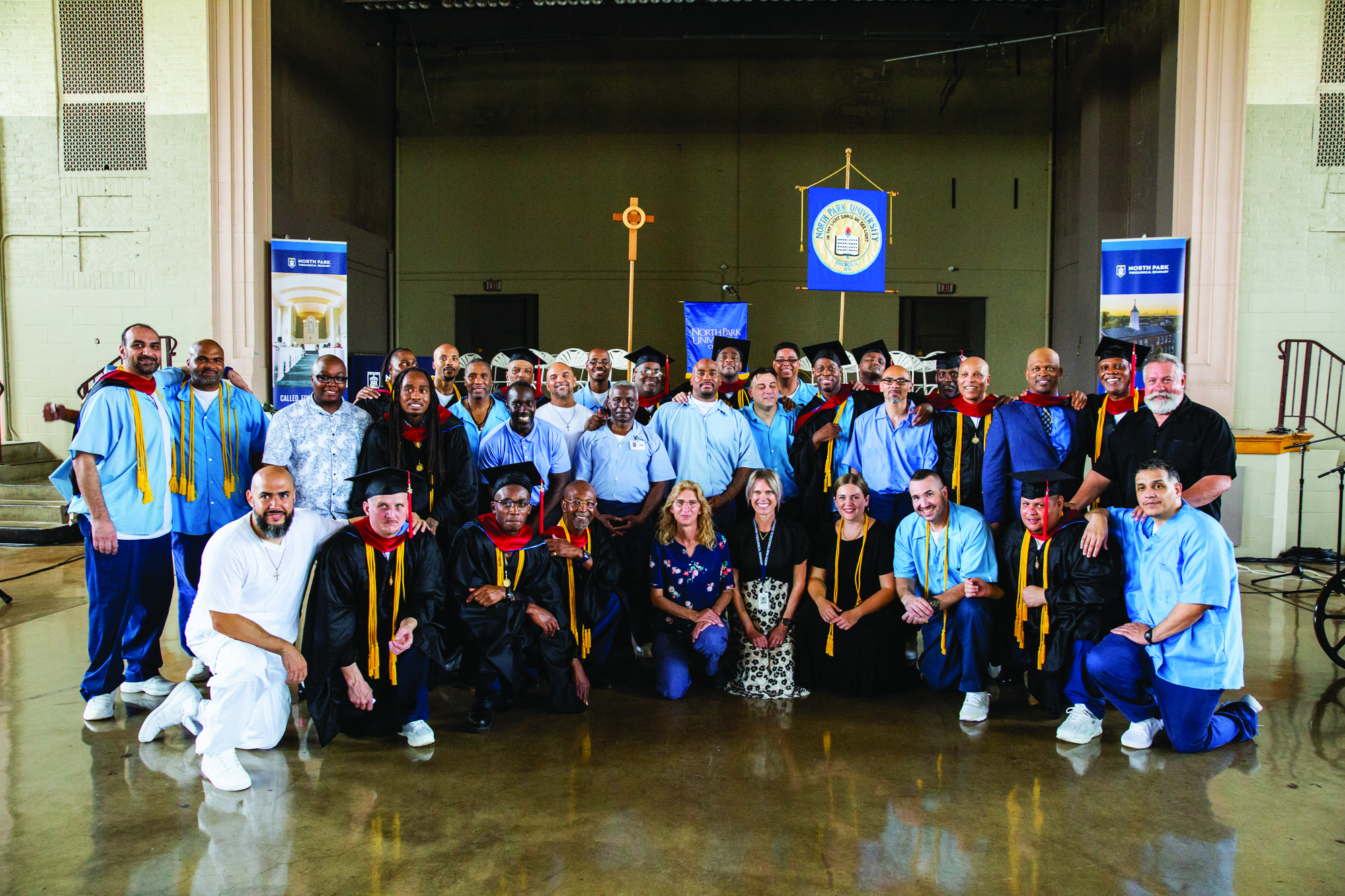 The first group of students in North Park's innovative School of Restorative Arts program graduated last June, cheered on by their jubilant families in a ceremony at Stateville Correctional Center in Joliet, Ill.
The ceremony was attended by North Park President Mary K. Surridge and presided over by Seminary Dean Dave Kersten. The featured Commencement speaker was Kim Foxx, Cook County State's Attorney. "What North Park University understood with this program is that we achieve our highest calling as a community when those who have the least among us are leading the charge to get us there," Foxx said. "We are interconnected. We are one another."
The program, initiated by Seminary leadership seven years ago, is designed to provide an education in theology to the "most invisible, most impacted by intersecting social ills—poverty, racism, abuse."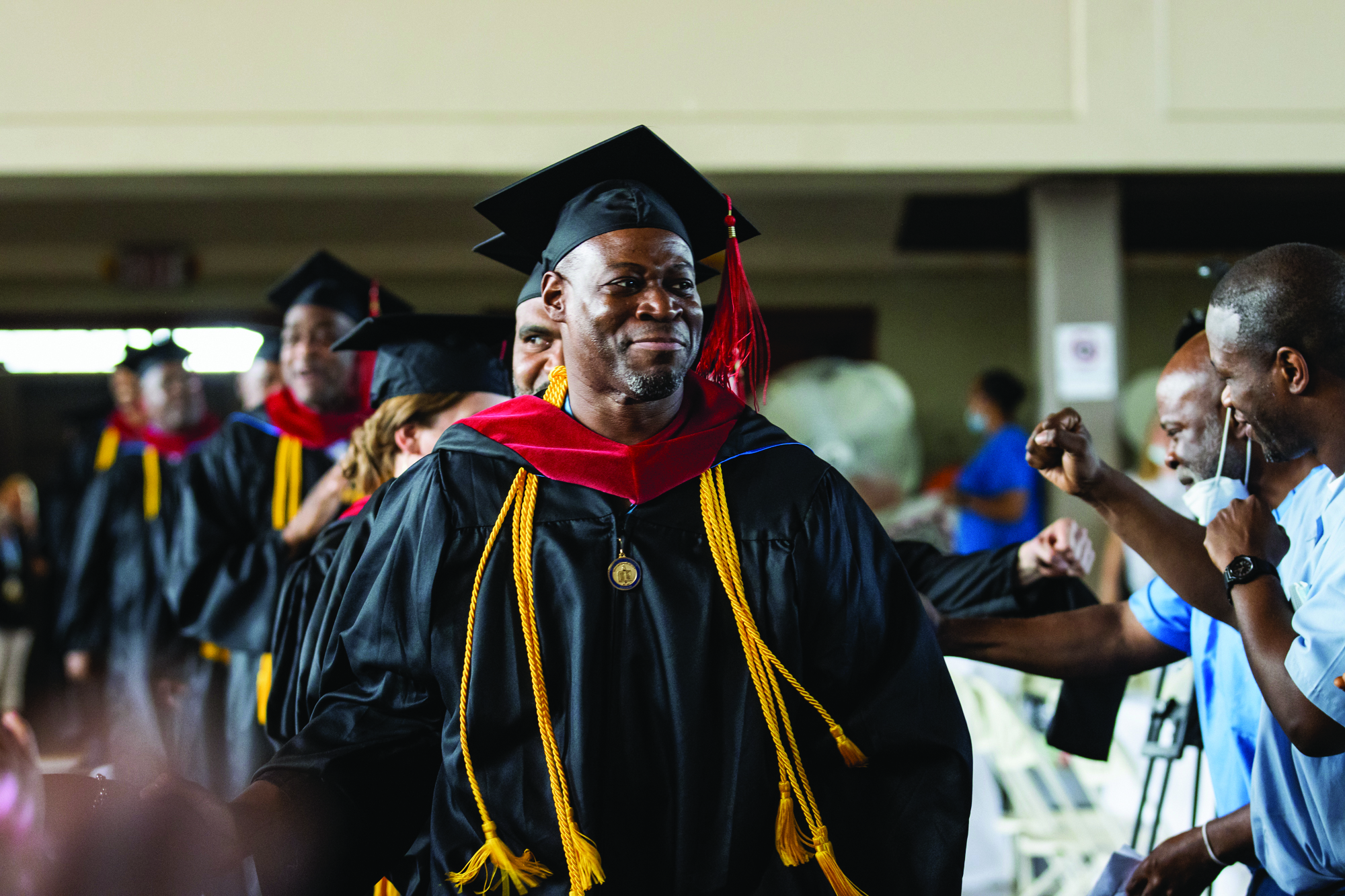 Although other universities have prison- based educational programs, North Park's is the only one to offer a master's degree. Coursework includes Bible studies and theology as well as classes on race relations, non-violent communication skills, and conflict resolution.
As part of the program, which is open to both free and incarcerated students, graduates receive a Master's in Christian Ministry with Restorative Arts degree. This year, the free four-year program was offered to 80 men at Stateville and 20 women at Logan Correctional Center in Lincoln, Ill.
"Let today's event be an example of what happens when opportunities are created, potentials are unignored, and complete restoration is always the aim of justice," said Jamal Bakr, one of the program's graduates who spoke during the ceremony. "Our potential is not defined by our worst mistakes."