Together Again in Celebration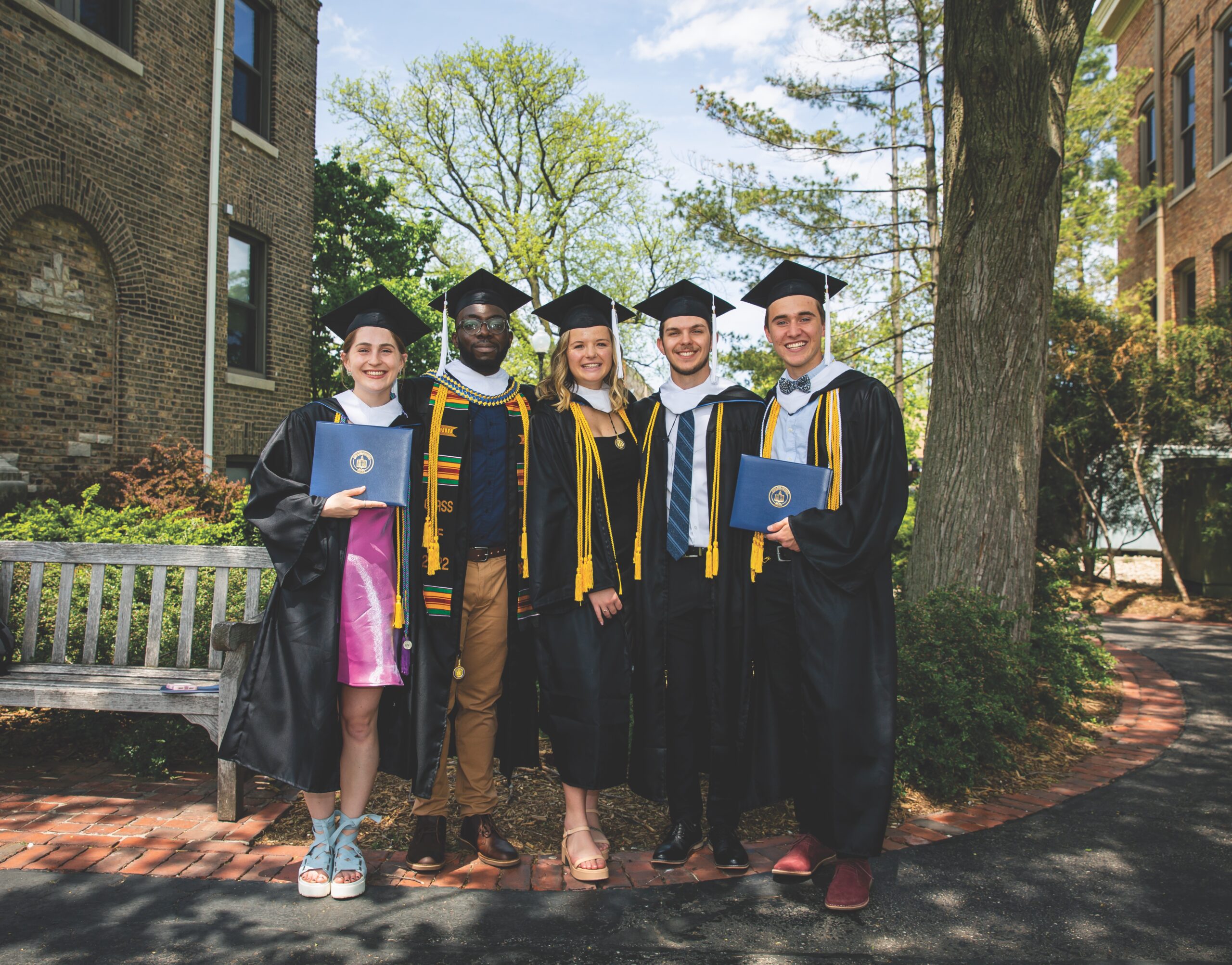 For the first time in two years, the North Park community celebrated a fully in-person commencement weekend in May.
Approximately 500 students, including 74 seminarians, graduated in three vibrant, music-filled ceremonies. The undergraduate and graduate ceremonies were held in Helwig Recreation Center, which required a tremendous amount of collaboration from departments across campus and resulted in a room full of excited graduates and their guests.
The services kicked off with the customary procession of flags, carried by international graduates who hailed from each of those countries. After an opening prayer, President Mary K. Surridge welcomed the 300 undergrads, 200 graduate students, and their friends and families.
In her remarks, President Surridge encouraged each graduate to make his or her own mark in the world.
"Equipped with your many talents, gifts, strengths, and measure of resolve, on behalf of the full community of North Park University, it's my privilege to congratulate you and to offer a charge upon the occasion of your graduation," she said.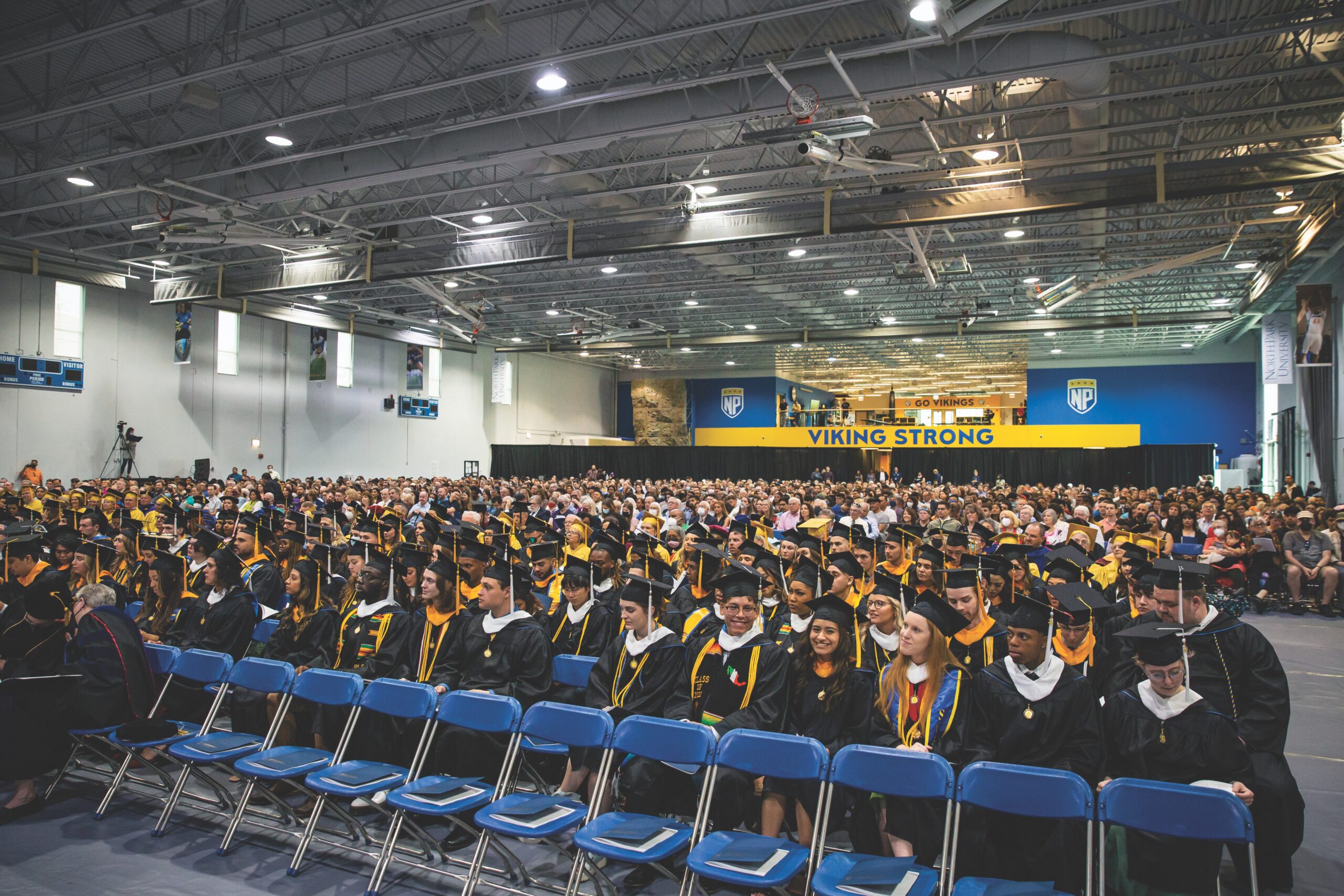 "We cannot presume to know all of the paths you will travel, or the opportunities you will seize. But we can offer the assurance that you have done a great deal to prepare yourselves for these opportunities."
Provost Michael Carr and University Dean Liza Ann Acosta presented the Ahnfeldt Medallion at the undergraduate ceremony. The Ahnfeldt Medallion is awarded to the student with the highest grade-point average, which this year was a three-way tie. Recipients were: Macayla Dowling, Bachelor of Arts in English and Sociology; Sarah Ann Fitzmaurice, Bachelor of Arts in Mathematics and Secondary Education; and Annika Sager, Bachelor of Science in Business. The Seminary student receiving the Ahnfeldt Medallion was Kate Norten. Kate's medallion was presented by President Surridge at the Seminary commencement ceremony on Saturday evening.