Enthusiastic, Focused, and In Sync
By Dr. Hunt Helm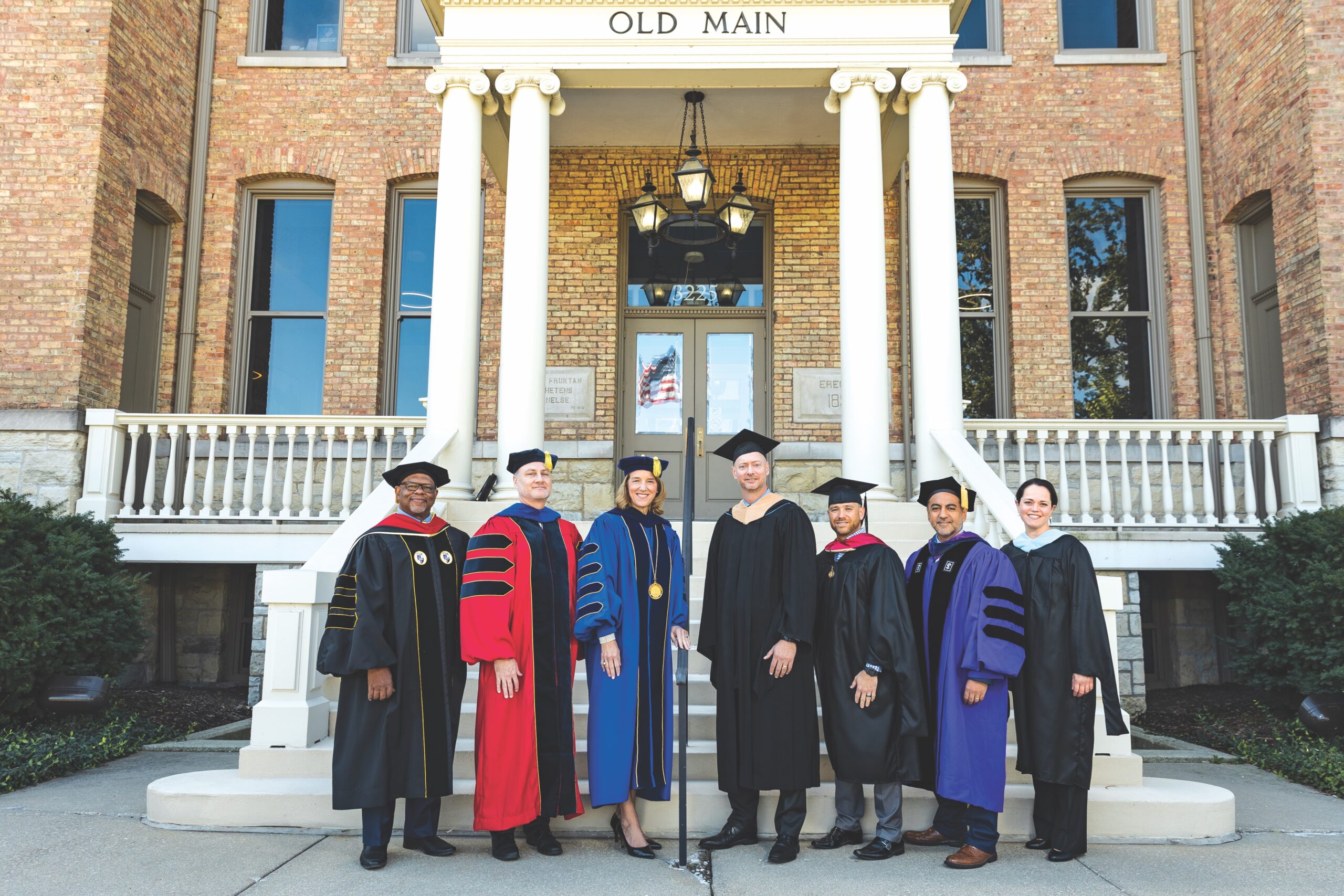 There is an old maxim in higher education that the best university presidents are those who walk across campus with a resolute look on the vice presidents' faces.
In other words, the best presidents identify and recruit an exceptionally strong senior leadership team (also known as the President's Cabinet).
Only the president is aware of—and accountable for—the entire university and all its diverse constituencies. Leading a university is not just about running the school—in itself a complex, missional, teaching and learning enterprise. It is also like managing a small city—its health and safety, food and nutrition, transportation and housing, equity and justice, athletics, and recreation—and all the many other important, legitimate wants and needs competing for finite resources.
The best vice presidents understand that. If they have that resolute look on their faces, it is because they have committed themselves to performing at the highest level in their respective areas individually and collectively as a senior leadership team. They are focused on functioning as leaders who love their roles, embrace their responsibilities, support each other, and model the university's values and culture.
That means sharing their best thinking in a free and open discussion of competing ideas around the senior table, arriving at consensus, and then executing strategy, in solidarity, once final decisions are reached. It means leaders who understand that they are officers of the university, with care for the big picture—supportive representatives of their own areas, while champions and standard bearers of institutional wellbeing.
Putting together a high functioning team takes some time, but getting it right is critical. And we are working very intentionally to get it right.—President Surridge
When a President's Cabinet functions as a collective leadership team—enthusiastic, generous with their own ideas, focused and in sync with each other in support of the university's success—all of that sets a strong example for other teams and team leaders throughout the university.
And that is exactly the dynamic being realized today on the Senior Leadership Team at North Park.
"It is so important to identify and recruit strong senior leaders with exceptional skills in their respective areas, and then allow a strong working unit to emerge by providing the appropriate environment, empowerment and encouragement to grow," President Surridge said. "We are very blessed indeed to have a strong and talented senior team on our campus—a team with truly exceptional expertise, with complementary leadership styles, and with great chemistry. Putting together a high functioning team takes some time, but getting it right is critical. And we are working very intentionally to get it right."
All of these leaders embrace President Surridge's practice of beginning and ending every meeting in prayer. (A different vice president brings the devotional to each meeting on a rotating basis.) They thank God for each other and for the opportunity to advance, together, His mission at North Park.
And all of these leaders were drawn to North Park by the opportunity to advance the University's mission, its three distinctives—Christian, city-centered, and intercultural—and by the opportunity to help North Park succeed as a compelling and highly visible model for Christian higher education. Let's meet this team of leaders.
Michael S. Carr, PhD, Provost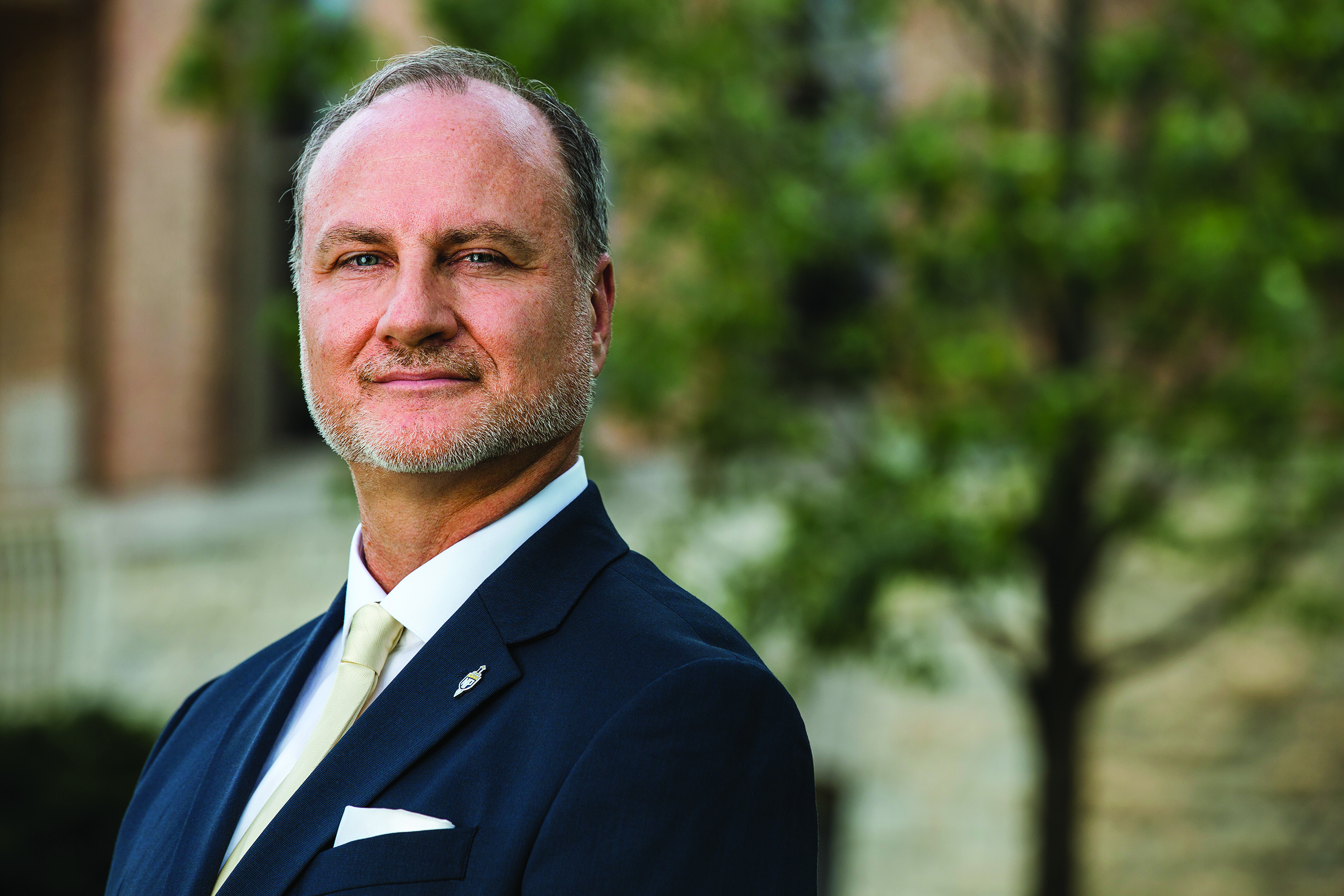 I have complete confidence that North Park has a significant place in the higher education landscape.
As Provost, Michael Carr is the University's chief academic officer, whose job is to interpret faculty wants and needs for the President—and to explain and advocate for the President's decisions, and the administration's rationales, in his interactions with the faculty. Dr. Carr and his team work with faculty, staff, and students to support academic excellence at North Park. He is also a builder, already helping to launch three new programs and studying the feasibility of several more. He is helping the University build and reinforce sound operational systems—and he is working with the President and the other senior leaders to build a thriving faculty and a flourishing campus community through North Park Next, the University's strategic planning process.
"The development of the institutional strategic plan is exciting," Dr. Carr said. "This is a critical time in higher education and at North Park. After being here for a short time, even with the pressures on higher education, I have complete confidence that North Park has a significant place in the higher education landscape. Our distinctives truly differentiate us."
"Years ago, when I was finishing my Ph.D. in molecular biology, I thought my career arc was in private industry research. While I was interviewing in industry, I was offered a position in higher education. Prior to deciding, I was invited to attend a graduation ceremony, and the impact of that event changed my career. I witnessed the results of a transformational educational experience on individuals and families. Since then, this deliberate decision to go into higher education stays with me, and the mission of an institution is equally important to the position. North Park's mission, service—orientation, and distinctives align completely with my personal philosophy. After this first year, I have found that this alignment is deeper than I imagined."
Rev. Dennis Robert Edwards, PhD, Vice President for Church Relations & Dean of the Seminary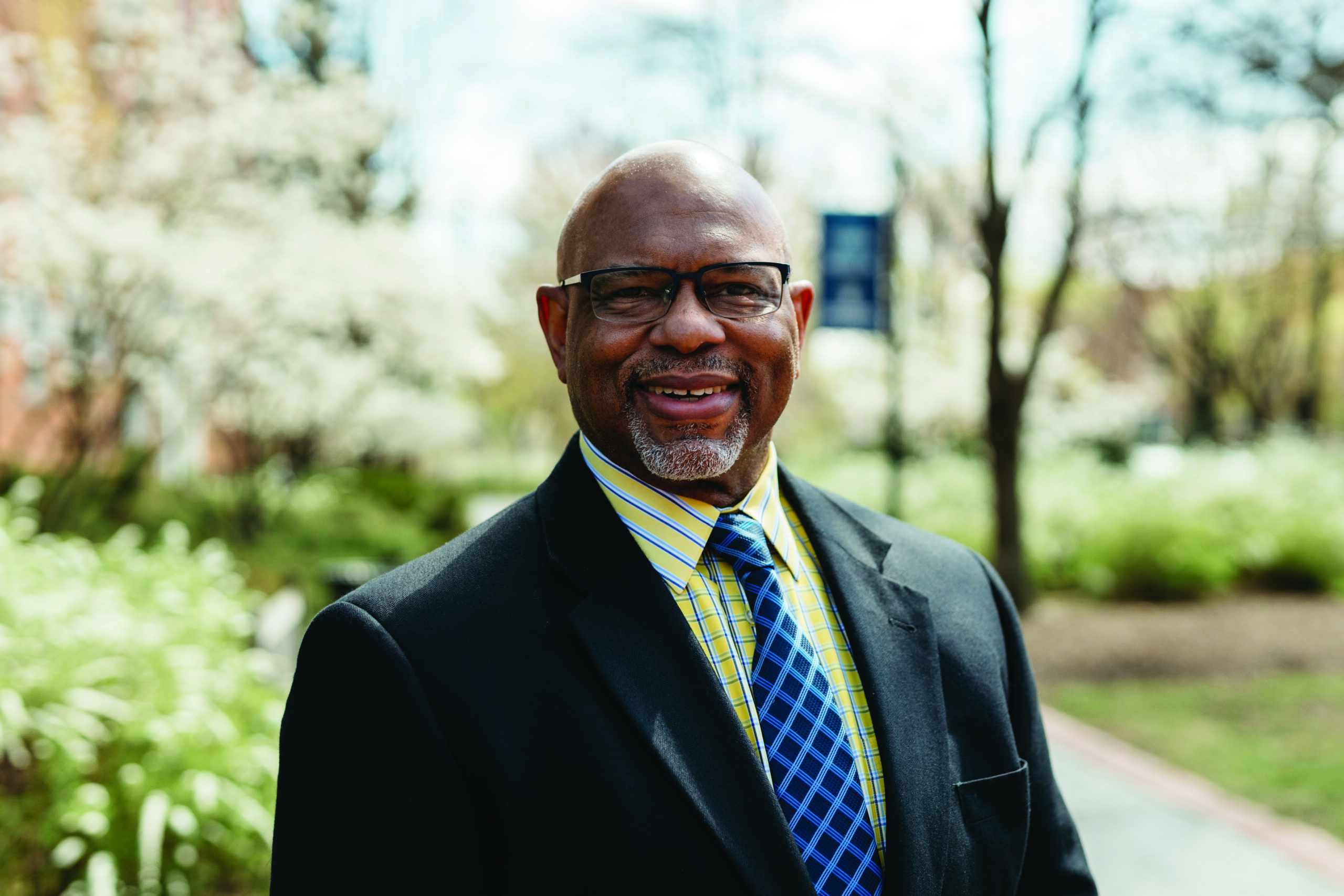 Rev. Dennis Edwards—Vice President for Church Relations and Dean of the Seminary—is a pastor, a church planter, and an accomplished New Testament Scholar, whose intricate portfolio includes serving as a primary liaison to the Evangelical Covenant Church and as the senior administrative officer of the North Park Theological Seminary. His faith journey and professional advancement include years of pastoral ministry and administration, followed by a move into theological teaching and scholarship.
"These three projects on my agenda are especially ambitious and exciting," Rev. Dr. Edwards said: "Figuring out how the undergraduate and seminary Bible programs will sync together; collaborating to invigorate the overall seminary experience for all students— whether on campus, studying inside Stateville or Logan Correctional Facilities, or studying online from a distance; and contributing to tight bonds between the Seminary and local churches."
I have been impressed with the sense of community and the expressed desire and value for diversity.
"After years of interactions with NPU, even prior to being a pastor of an ECC church, I have been impressed with the sense of community and the expressed desire and value for diversity—of people and viewpoints. Conversations with a variety of people, ranging from long-time friends to people in academic as well as denominational leadership, to some brothers at Stateville Correctional Facility, to family members—those conversations persuaded me that I could be a good fit for the current season."
Francisco Xavier Gaytán, PhD, Vice President for Student Engagement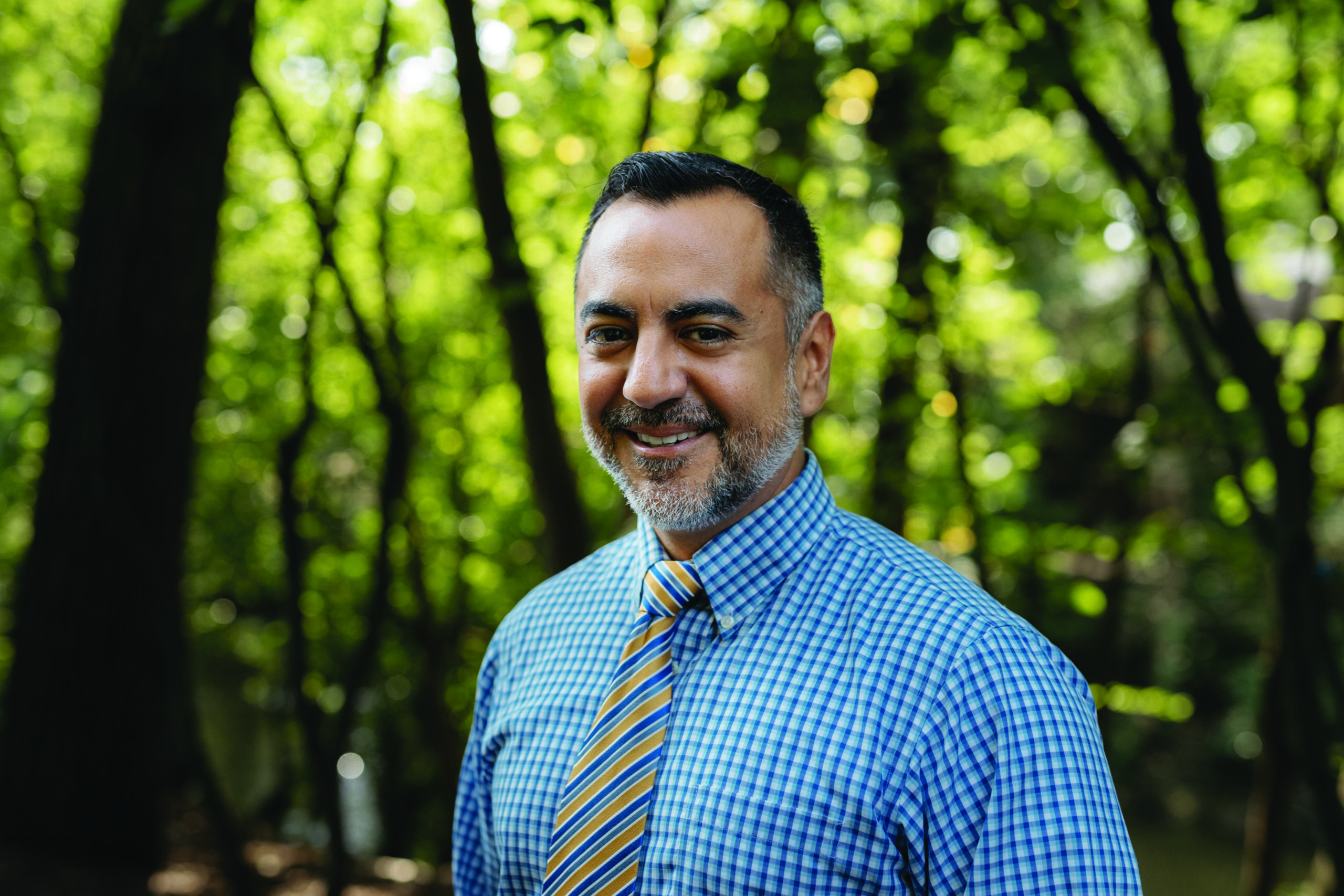 Vice President for Student Engagement Francisco Gaytán is responsible for helping students find and form enduring connections to the University and to their peers, so that they experience a sense of belonging, engage with the community, persevere, advance, and succeed in their educational goals. A skilled and strategic student life administrator and a champion for student success, Dr. Gaytán has a proven track record of dramatically improving student retention rates, closing equity gaps in retention, and improving student completion and success.
North Park being intentionally intercultural and city-centered were big attractions.
"I have a hardworking and dedicated group of people that I lead in student engagement," Dr. Gaytán said, "and they bring a whole variety of skills and experiences. Working to support them and building a strong system for student success is my biggest project."
"North Park being intentionally intercultural and city-centered were big attractions," he said, "as was the mission-driven Christian foundation. I attended Loyola University as an undergraduate and I found the Christian value of integrating service to the least among us with intellectual contemplation and rigor to be inspiring and motivating to this day. I saw that same expression of Christian ideals at North Park, which was a huge draw to me. Also, President Surridge is incredibly bright, energetic, and thoughtful. She remembers individual student names, their family backgrounds, and their stories. To me that indicates someone who is highly relational, which I value. As a relational person, she also does her best to read people's character and follows up with trust. Her willingness to get to know me and my family well, to see me as a person, and to put trust in my experience and leadership cemented that I would be a good fit on her team."
Anthony Scola, Vice President for Enrollment Management & Marketing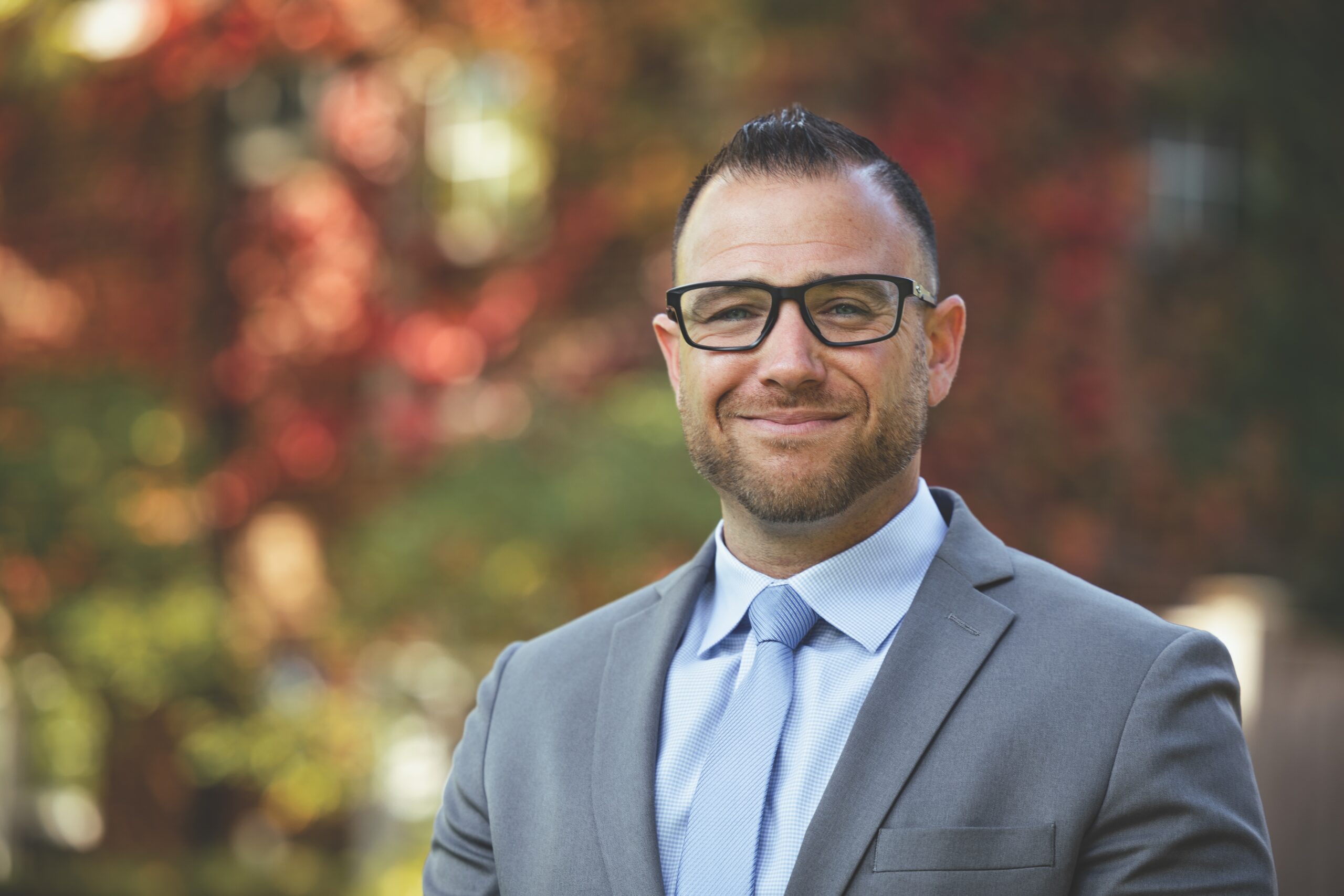 As Vice President for Enrollment Management and Marketing, Anthony Scola leads a team that has recruited and enrolled a record number of full-time first-year students in each of the last two years – a remarkable achievement in today's highly competitive higher education landscape. He oversees a massive portfolio that includes first-year enrollment, transfer enrollment, international enrollment, seminary enrollment, adult and graduate enrollment, enrollment systems and operations, university marketing and communications, financial aid, and athletics.
I was drawn by NPU's deep roots in the Christian faith.
"When I first started, I thought North Park needed me," Scola said, "but I quickly realized that I needed North Park. I was drawn by its deep roots in the Christian faith—North Park does an outstanding job of fostering a strong Christian faith in its students while preparing them for the future. And I was drawn by President Surridge—her faith commitment, her institutional knowledge, her stellar background in fundraising, her work ethic, and her willingness to invest in me as an employee and as a person."
"Of all the many projects on my agenda right now, the most ambitious and exciting are adding Esports and Women's Golf, enhancements to our historic gymnasium, and the development of personalized, customized, financial aid videos for prospective students."
Scott Stenmark, Vice President for Finance and Administration/CFO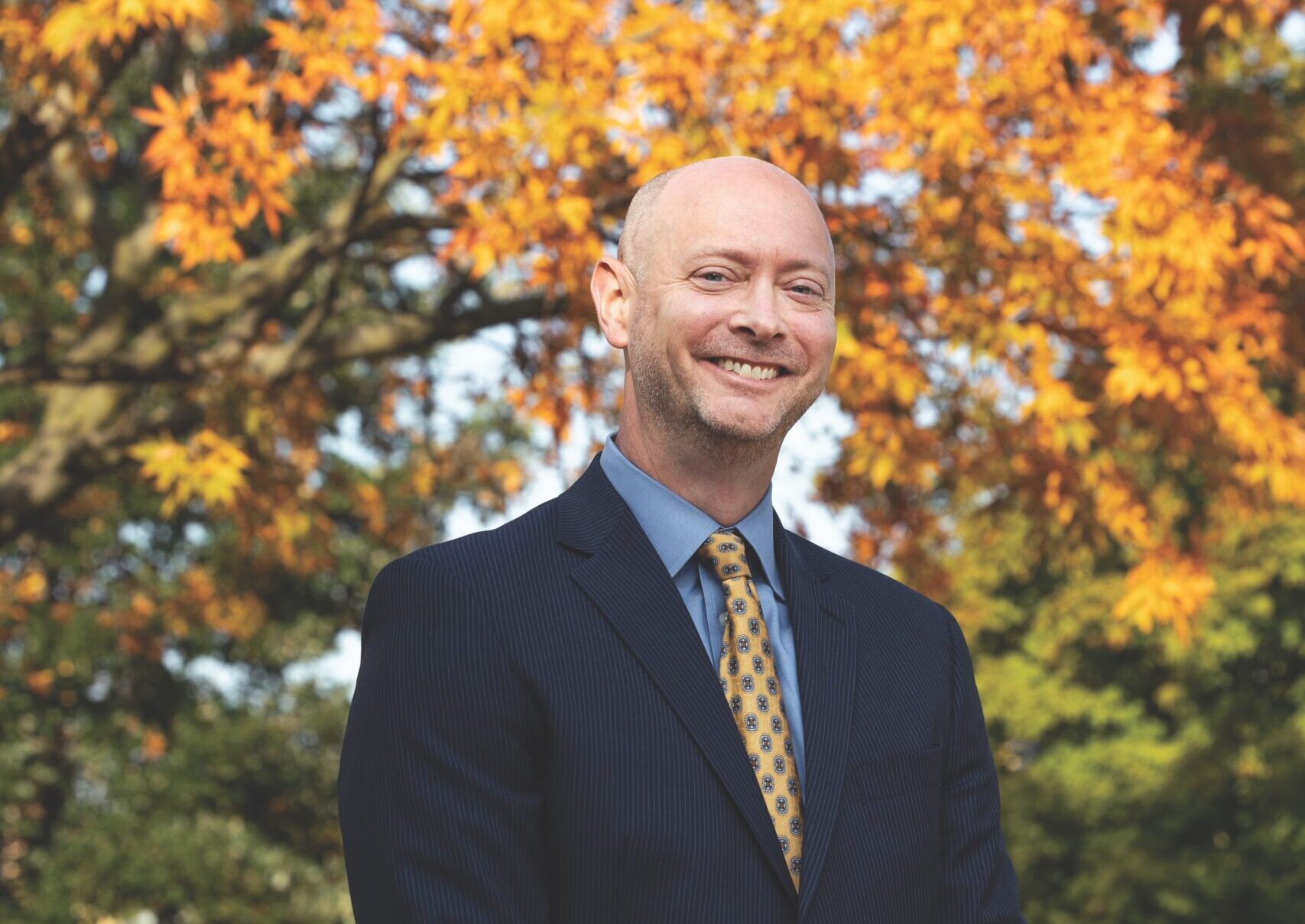 North Park's mission is what drew me back.
As Vice President for Finance and Administration since 2017, North Park alumnus Scott Stenmark is responsible for the short-term and long-term fiscal health of the University. He oversees North Park's business practices and ensures that the budget is aligned with the University's strategic initiatives. He is responsible for financial planning and reporting to the Board of Trustees, budget preparation, investment, cash and debt management – and recently he has led the University's pandemic response team, keeping our campus among the safest in the nation for the past two-plus years.
"North Park's mission is what drew me back to the University," Stenmark said. "I wanted to work for an entity that had a mission I believed in. I think I am the only Cabinet member who started serving before President Surridge's selection as president of the University. That being said, no one is a bigger supporter of our students and our mission than President Surridge, we are very aligned in that, and it is a privilege to support her leadership."
"I think the project that excites me the most is the work on the campus master plan. There is a lot of forward thinking and dreaming that goes along with that type of work. It takes a very long time for these plans to come to fruition, but the payoff is a lasting piece of history that you can say you were a part of putting together."