The new look includes modern décor in NPU gold and blue.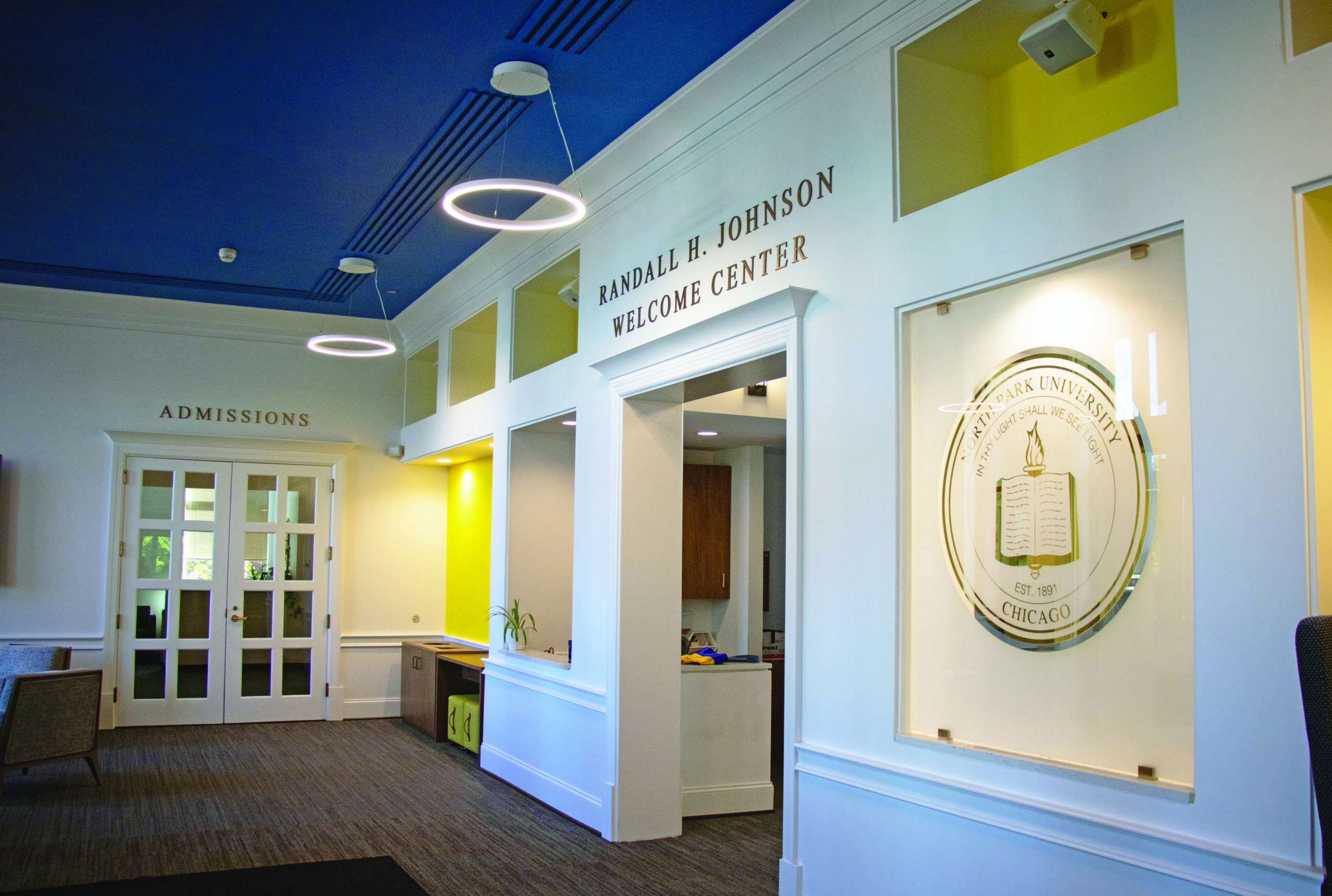 Meet the newly christened Randall H. Johnson Welcome Center, formerly known as Old Main's lobby. Named for Randy Johnson C'61, the longtime North Park supporter beloved for his wit and good humor, the new main floor space features modern furniture and walls painted in blue and gold.
A former leader of the President's Club Executive Committee, Johnson dedicated his career to teaching and mentoring young people, retiring as Director of Student Personnel Services at Maine West High School in Des Plaines, Ill.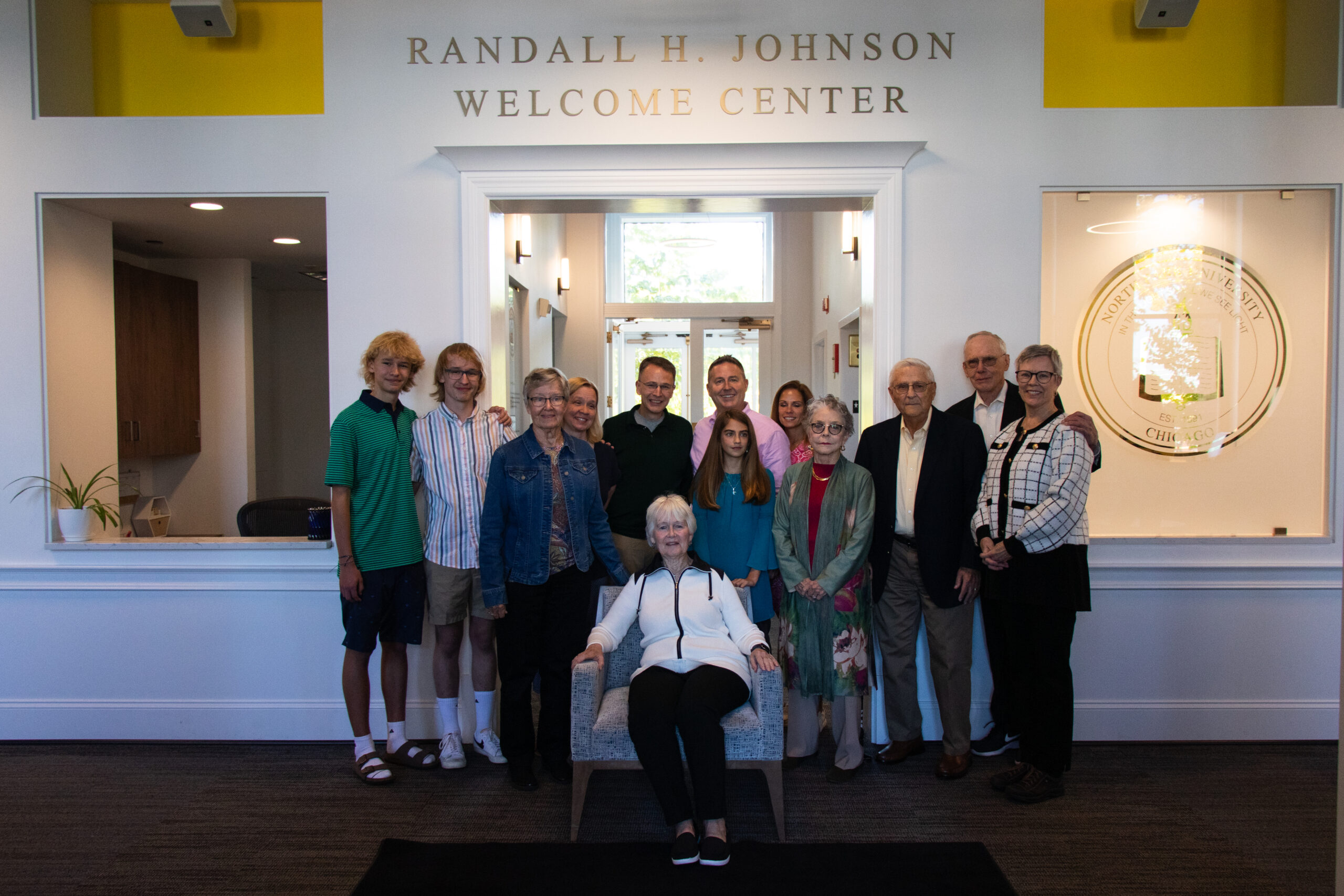 The lobby renovation was made possible by a gift from Randy's brother and sister-in-law, G. Timothy and Nancy Johnson, who wanted to honor Randy after his unexpected death in 2019. The space is significantly brighter and more welcoming, which was done by design, as Johnson was known for his warm, welcoming personality.
"The idea was to take a space that was not very inviting and make it a vibrant, welcoming space for our prospective students and their families," said Vice President for Finance and Administration Scott Stenmark. He added that the lobby is important because it's usually the first place prospective students and their families come to when visiting campus.
Johnson was honored at the center's dedication for his "Christian faithfulness, devotion to family, kindness to all, and philanthropy on behalf of others."