North Park also earned key rankings in U.S. News and World Report.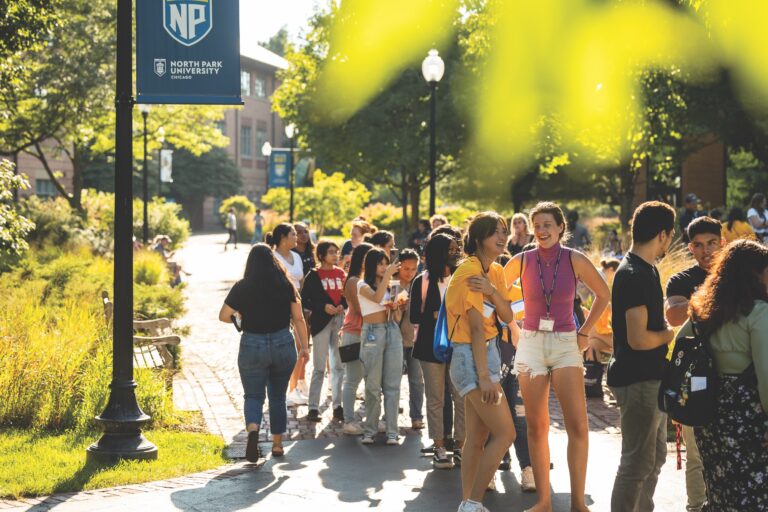 Amidst a year of record undergraduate enrollment, North Park University has been ranked by U.S. News and World Report as a top Regional University, as well as one of the best schools for Social Mobility and Undergraduate Teaching.
A record 476 first-year students enrolled for the fall 2022 semester despite challenges including continued effects of the COVID-19 pandemic, as well as a decrease in the number of high school graduates choosing to attend college. Fall 2022 marked the second consecutive academic year that North Park experienced record enrollment.
North Park is a compelling university of choice for prospective students, and our recruitment staff has done a great job of identifying and cultivating new students.—President Surridge
"This incoming class means that we have put together back-to-back classes at this level, with record numbers of first-time, first-year students," President Mary K. Surridge said. "In the current higher education landscape and recruiting space, this is a significant achievement and indicates several encouraging things."
"North Park is a compelling university of choice for prospective students, and our recruitment staff has done a great job of identifying and cultivating new students," President Surridge said. "Students have choices, and they are choosing North Park."