Carmen Velazquez-Alvarez C'16, conflict transformation studies alumna, shares why she chose North Park.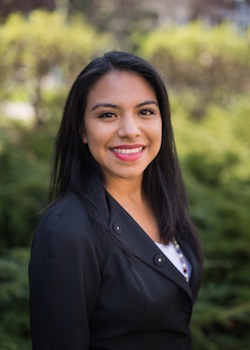 I was looking for a Christian university with a personal touch. I attended a Covenant church in California's Central Valley, and a member of my church—who was also my chemistry teacher and my mentor—urged me to apply to North Park.
I have a heart for the underserved and now serve California Central Valley's large immigrant community. I plan to earn a Master's in Social Work (MSW) and leverage my experience in the Valley to start a nonprofit organization.
It was as a student at North Park that I discovered my passion for service and realized I have the power to make a difference in others' lives. I served as the president of the Latin American Student Organization (LASO) and cofounded a mentorship group for Latina students. I also served in campus ministry and interned at the YWCA.
At every step along my journey North Park, I was encouraged. I'm incredibly appreciative of the support I received and relationships I developed.