In 2016, North Park celebrated their 125th anniversary and as part of the commemoration, #125Stories was born, sharing brief yet personal glimpses of the lives of current North Parkers. As many of those students are now graduating and moving on to the next phase of their lives, we decided to check back in with a few of them to see where they are at now and what thoughts they have to share about their time at North Park.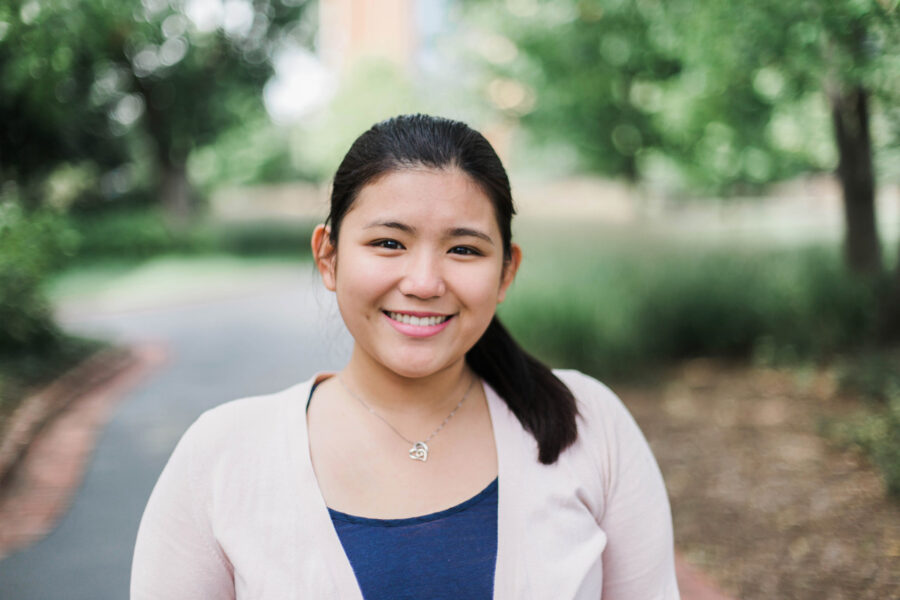 Michaela Alcantara
My dad graduated from North Park in 2008. He told me about how great the University is and the community that he was involved in. I applied to different Chicago schools, but I realized that I wanted to go to North Park because it is a smaller school. I like the ambiance more here. I felt like I belonged here. My dad started his master's degree but had to stop so that we could pay for me to go to school. So this fall he'll start again, studying for his master's degree in leadership and management.
In my time at North Park, I have learned to be compassionate and kind. A huge part of being a nurse is caring for the patient. It's not just about the medicine; you have to understand the person as a whole. I think that what makes you a good nurse is seeing someone holistically. I have had a holistic experience here. I have been involved in different cheer events and been able to practice my communication and leadership skills. I have connected with different types of people at volunteer events and North Park, as well as my professors, have supported that.
My time at North Park has inspired me to go down the path I'm on. I would also say that people are the heart of North Park. I think that is what I will remember the most from my time here. I appreciate that faith is part of the experience here, but that it isn't bombarded in our faces. My favorite experience has been connecting with the teachers because I know I wouldn't have experienced that at a bigger school.
I'm a nursing assistant at Rush, so I plan on staying there as a registered nurse on the general medicine floor. I like my current job, so I'll stay there for some time. They also have benefits for going back to school, which I will probably take advantage of. Within the next five years, I'd like to get my master's degree as a Nurse Practitioner.
Joakim Widdas
My end goal is to work in private equity or investment banking. Right now, I'm looking for opportunities to get a foot in to the financial industry and then later I'll move into private equity and investment banking.
I've been challenged academically at North Park, especially by some of my professors who have been tough with me to help me prepare for jobs outside of school. They have been fair, but taught me a lot. The business department really cares about your learning. My professors made an effort to connect me with their professional associates over coffee; that gave me the chance to ask them about their experiences and has helped in my education.
I chose North Park because I wanted to be in a big city. As an international, I can't afford to go around America and visit schools, so I was taking a shot, but in the end, it has been a good experience.
I have always been secure about who I am, but I will remember my time at North Park as a turbulent few years. I've learned a lot about myself and what I want to do in life. NPU has also been a unique experience because the Christian aspect attracts different-minded people than me. I have started to focus on the people who care and mean something to me; authentic people. Coming out of school, I have a bigger understanding of people.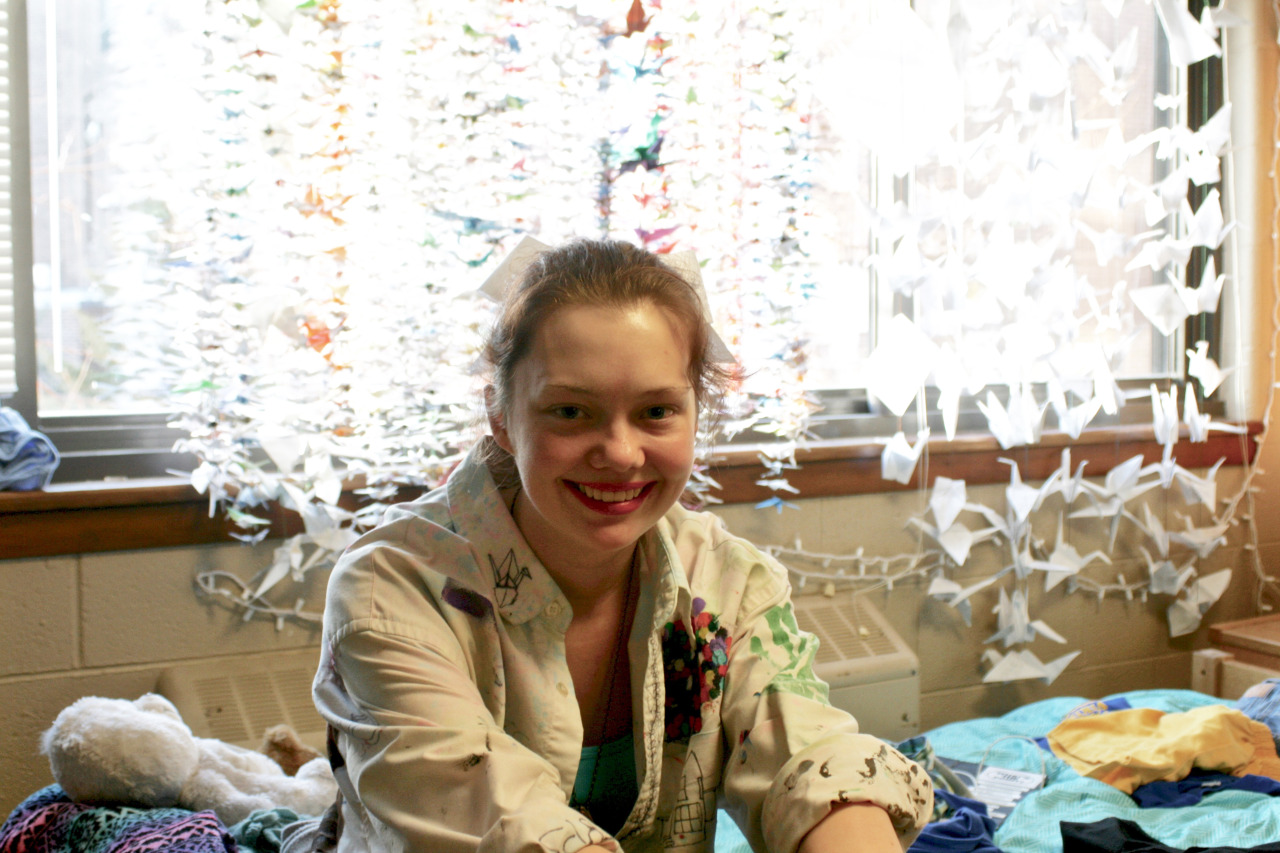 Megan Dunbar
I took an intro to physics class, and it was hard. That was good though because it challenged me in a way that my other classes hadn't. I really struggled with those classes, but it was something different that I was interested in and I liked figuring it out. So I kept with physics. I will graduate with a degree in physics, but I don't think that I will go into a field with it right away. Right now, I am applying for positions within nonprofit organizations in Chicago.
A lot of my time at North Park has been dedicated to volunteer service. I've gotten to volunteer with World Relief as part of an afterschool program. Basically, you spend time with kids from refugee families whose parents are still at work. I've volunteered for six years now, and I've never thought of it as just an extracurricular; it is something that I want to do and be a part of. After college, I want to go back and be in the environment that volunteering creates and meet the people who are there and form relationships with them. I would like to be on the other side of volunteering, a direct influence on the volunteers. Helping people get settled would be amazing, but it's also daunting.
It makes me feel nostalgic to think about who I was as a Sophomore. I am a lot stronger, mentally, physically, and emotionally, stronger in academics, in knowing who I am now. I've gotten to try all these different experiences and find out what I really wanted to do. I took up boxing! I got lucky and found a good set of friends the first semester I was here. They have shaped who I am and my experience while I have been here.
For every setback I thought I had, I wound up with another person to support me. They were a professor, a staff member, or another student who I connected with and who made my experience better. So, I will remember the people the most and those stories that I've learned while I was here.