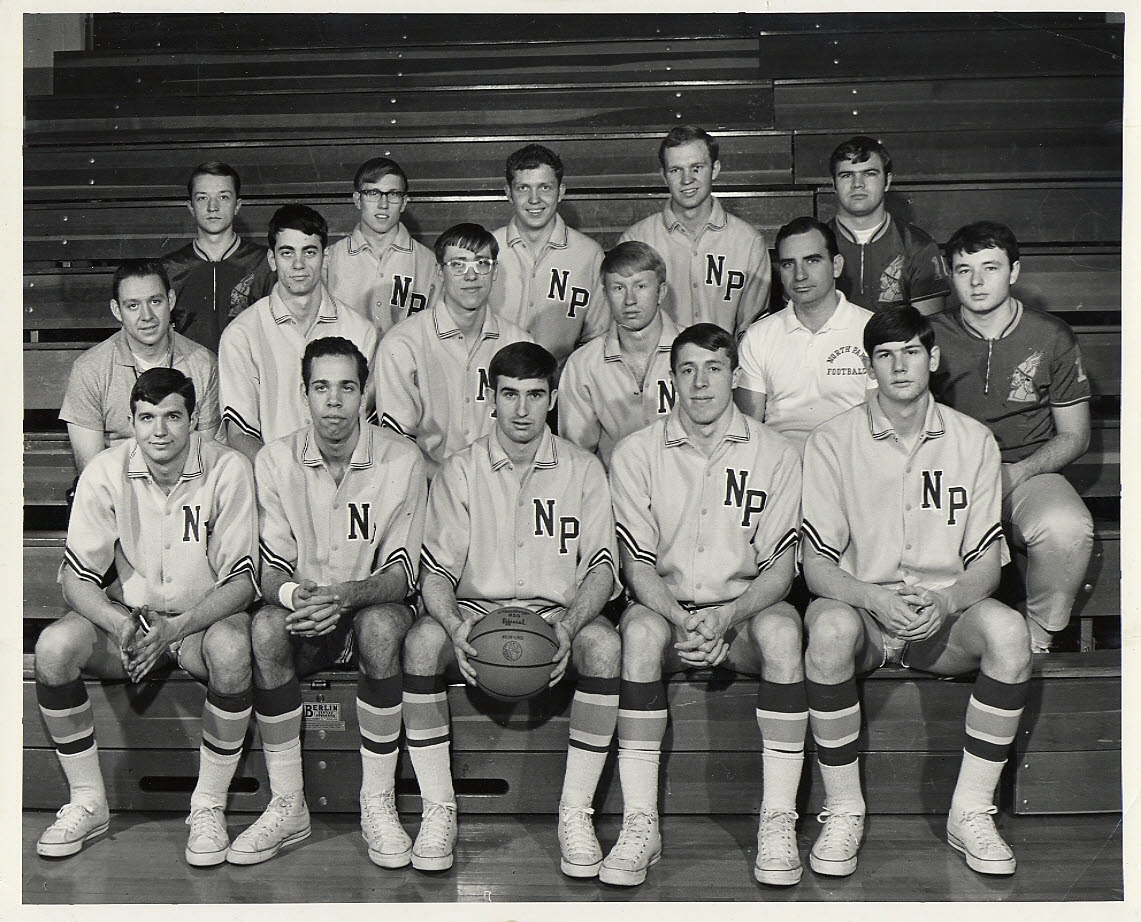 A glorious period in North Park sports history began 50 years ago this month, when the Men's Basketball team clinched the CCIW title and headed to the NCAA College Division tournament.
It was the first time any North Park athletic team had won a CCIW championship, and was the prelude to a string of National Championship titles for the Vikings a decade later.
That victorious season was steered in part by players Greg Crawford, now a member of the North Park Board of Trustees, and Paul Zaeske, who went on to play in the NFL. They were coached by North Park legend Dan McCarrell.
In the March 7, 1969 issue of the North Park College News, reporter Dennis Anderson wrote:
"Coach Dan McCarrell seems rather confident of the Park's prospects, saying 'These are all tough competitions, but there is nobody in the regional we can't beat.' Commenting on the fine 20-4 season he and the Vikings had, McCarrell said 'The whole thing is an attribute to the players.'"
Although a national championship eluded the 1969 team, the Vikings went on to dominate DIII basketball in the late 70s, winning national championships in 1978, '79 and '80, all under Coach McCarrell. Their dominance returned in the mid- 80s under coach Bosco Djurickovic, when the Vikings captured the championship again in 1985 and 1987.
And of course, NCAA DIII glory returned briefly to North Park in 2017, when the Men's Soccer team cruised all the way to the National Championship, only to fall 2-1 to Messiah College.
But perhaps, much like McCarrell's 1969 squad, that was just a preview of national titles to come in the next decade.