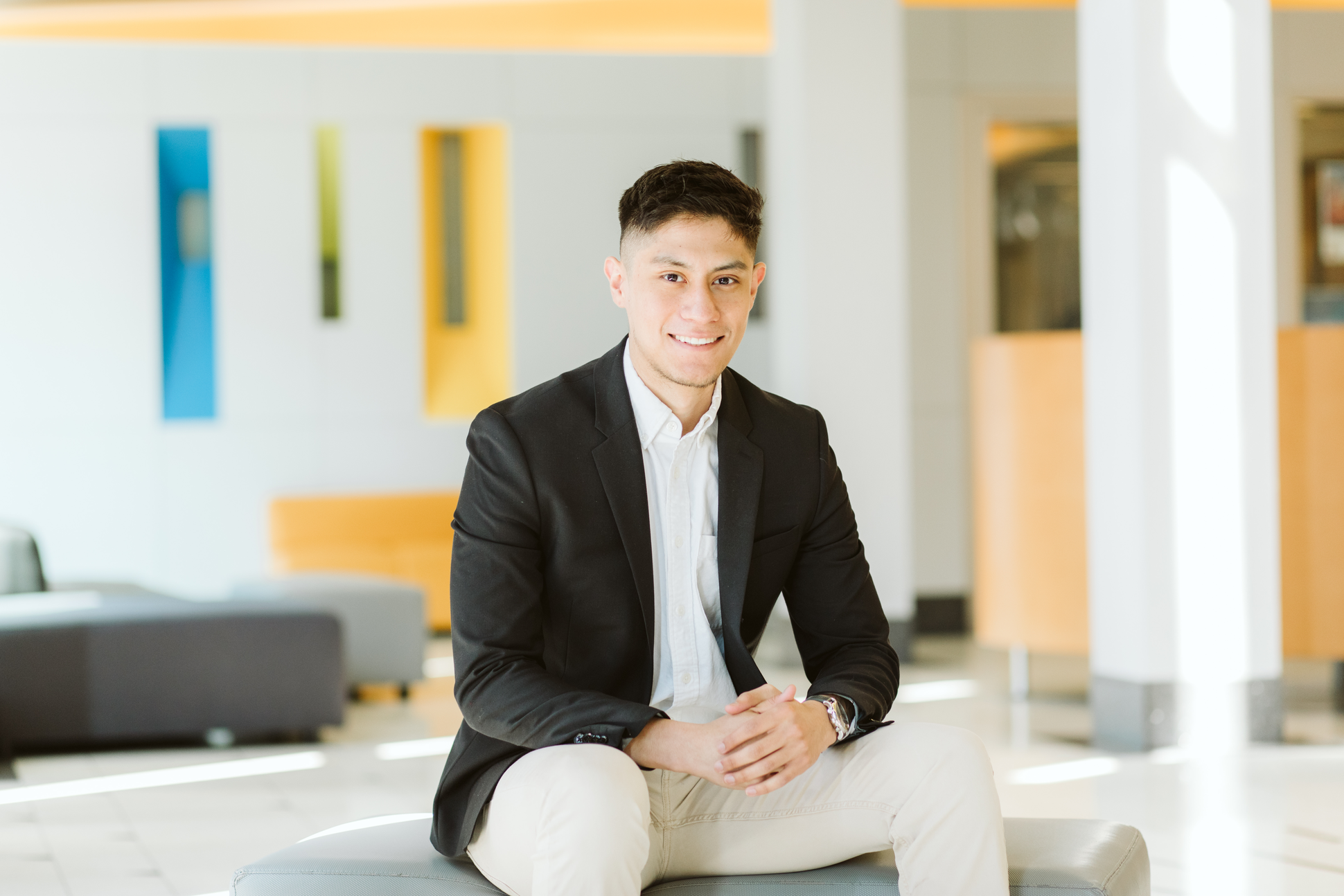 Edson Lopez, a Business Management major, will graduate from North Park in May of 2020. Edson is also a Top 500 player in Fortnite. Fortnite is an online video game based on the Battle-Royale format. Players scavenge for loot and build structures until the last man standing. Fortnite has around 250 million registered users worldwide. Edson clocked over 1,000 hours of Fortnite last year on his PS4 alone. He has since moved to playing on PC and plays competitively.
To Edson, video games such as Fortnite are just like any other sport, "it's just a passion. Gaming is one of those things where I just lose sense of time. I have a lot of fun, and it is something I would like to make a living off of." For Edson, a career in gaming is becoming a reality. He is already signed on a contract with esports organization Bolt Esports LLC. "The organization chose me for placing well in events and I have proven that I can compete against some of the best players in the world," Edson says. He hopes to improve and sign with larger organizations; his ultimate goal is to sign with 100 Thieves.
Edson draws many parallels between athletic or academic discipline and gaming discipline. "You have to be willing to put in the time and effort to get better, otherwise, you won't become good. You have to practice every day, you have to compete against other good players," he says. Communication and networking are other important aspects to gaming Edson says. Networking with other streamers and players has helped him grow his channels and bolster his online presence.
Edson attributes some of this success to North Park's School of Business. He cites his professors who intentionally made personal connections with him. They have taught Edson how to communicate and market himself, and have shown him the numbers behind business. Edson says this guidance and learning has "translated over to the gaming side because communication and marketing myself has helped me grow my Twitch (streaming channel), and helped me make new friends and connections with people." He adds, "I have learned the things I should and shouldn't do as a professional. Gaming is more serious than many people think."
Edson is also excited to join the gaming industry in other ways. Esports organizations are similar to other businesses, with a product to sell and talent to acquire. "Scouting would allow me to play the game more casually. The School of Business has really taught me how to communicate, and working as a scout involves a lot of interpersonal skills, so I feel like that would be a good fit for me."
Last month, Edson and his Duo placed 43rd in a Fortnite tournament in one of the toughest regions in the world: North America East. Edson is currently competing in the Fortnite World Cup qualifiers in Solo and Duo categories. Each weekend, Edson has qualified for finals and has won cash prizes. The Fortnite World Cup has a total prize pool of $30 million.
To follow Edson's gaming escapades, find him on Twitter or Twitch @PotentFN.