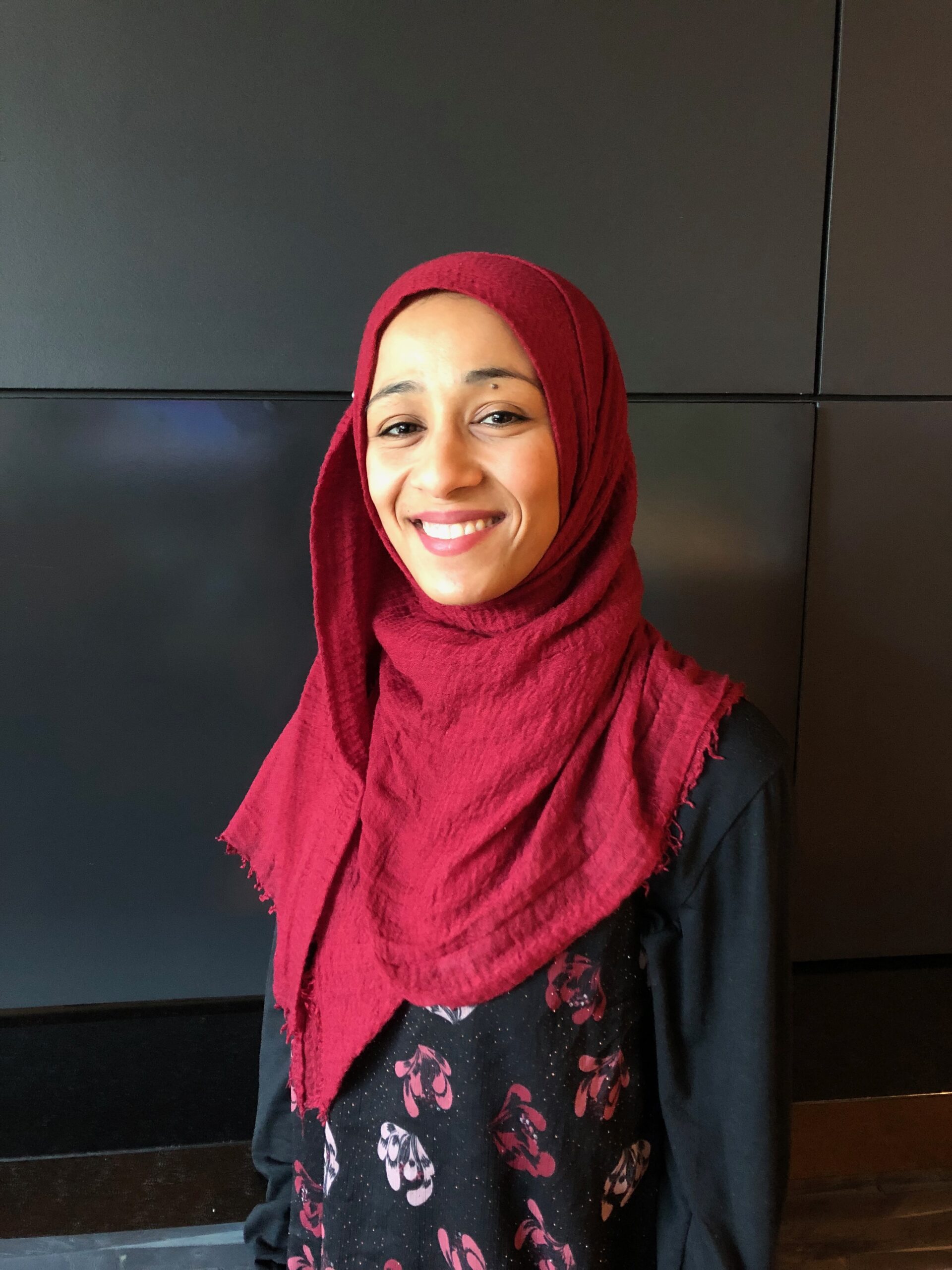 As a non-traditional full-time undergraduate student at North Park, Hawra Alshamary has overcome many challenges when it comes to juggling both family life and studies. A native of Iraq and a first-generation college student, Alshamary is in her third year of studying biomedical science while raising two children. A love for biology and a desire to work in the medical field inspires Alshamary to pursue her goals. Alshamary maintains a full class schedule, while also caring for her two-and-a-half-year-old daughter and four-year-old son.
While her mother and sister have helped her significantly, she also praises the North Park faculty.
"The professors are very accommodating, says Alshamary. It's a very supportive environment. They definitely take my circumstances into consideration."
Before attending North Park, Alshamary took classes at a community college. She describes feeling flustered while researching and applying to universities until she discovered North Park's strong STEM department. Soon after, she applied and was accepted.
"I just really believe in taking the good that comes your way," she says. "I felt like I was guided this way, so I just took it."
After North Park, Alshamary plans to earn at least a master's degree. She is debating between the respiratory care program at Rush University, or taking a more research-oriented route in order to spend more time with her children. Whatever direction she chooses, Alshamary wants to make a difference.
As a first-generation college student, Alshamary is determined to be the first in her family to earn a college degree. She was born in Iraq but grew up in Chicago, accentuating how grateful she is to be at North Park with the opportunity to receive a quality education.
Reflecting on the importance of education to her, Alshamary says, "It's such a blessing that you really don't understand growing up. It helps me know who I am, interact with others and just have a better outlook on life in general."