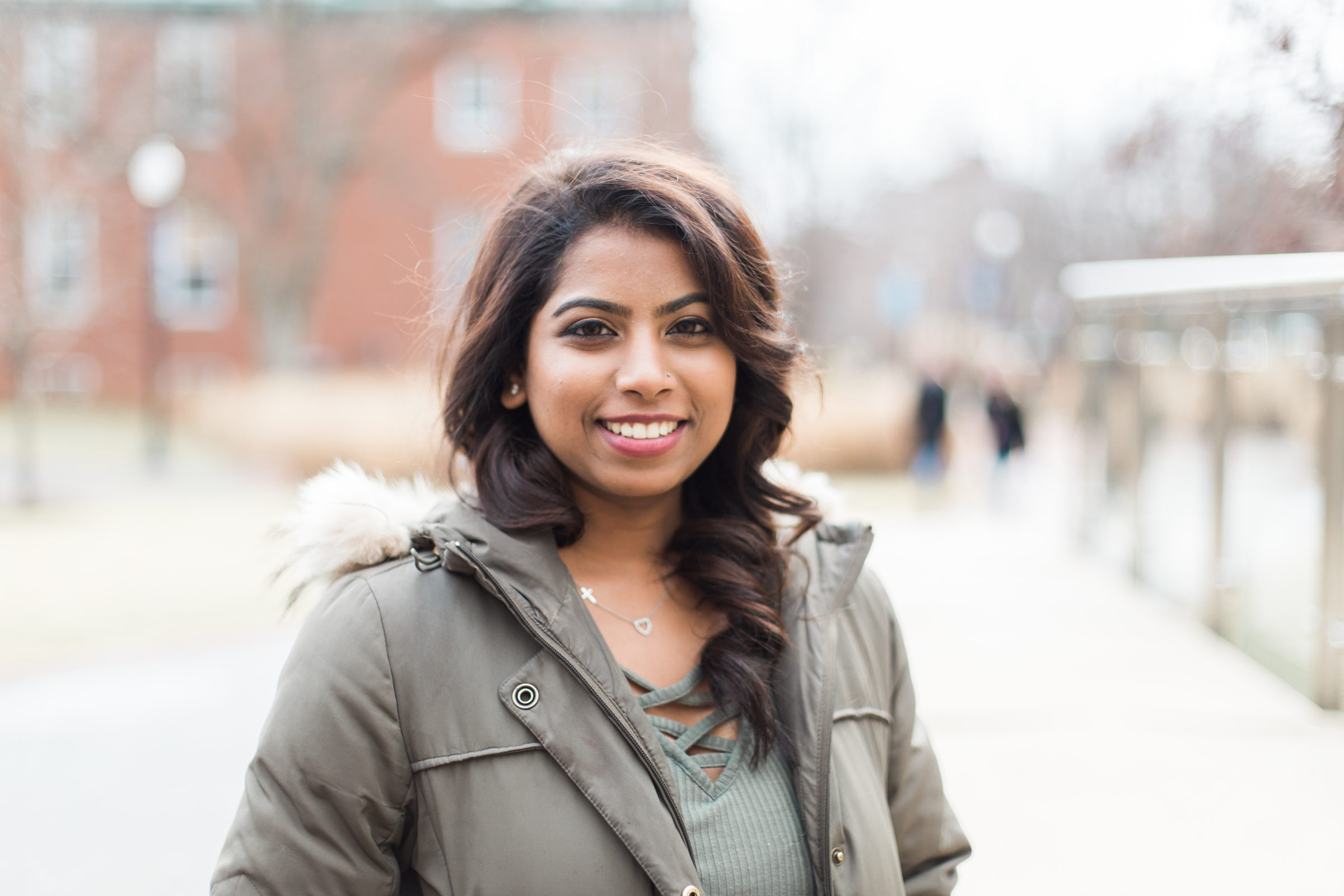 Esther Uputuri is a Junior earning her Bachelor of Science in Nursing and a Certificate in Nonprofit Leadership. She is also a resident assistant, student ambassador, president of the South Asia Cultural Club, and member of the Nonprofit Club and International Justice Mission.
"I left India when I was 17 to start college.
I always thought I would come to the U.S. for my masters or for vacation, but I never expected to for my undergrad. It was definitely God-led. God, at the right time, brought people into my life to encourage me. When I arrived on my flight ten days before the semester started, it was a new beginning, and I was looking forward to seeing how my life would play out.
Living and studying in the middle of a large, world-class city has given me an opportunity to experience an urban perspective on life—to study and understand the fast-paced lifestyle and socio-economic diversity. City life gives me endless opportunities; whether they be vocational or educational, arts or entertainment, work or worship, I get to have a hands-on experience in the city. Access to more internships and other career-boosting experiences also adds to the appeal.
North Park is equipping me with resources to overcome challenges, better myself, and move one step closer to my dream every single day. My professors are amazing, especially the nursing and nonprofit professors. They are very encouraging and willing to help. Initially, it was hard to be away from home, but I was intentional about becoming involved with the campus community. As an international student, I don't have family here, but North Park has become a family to me.
Living by yourself will challenge you in a lot of ways, spiritually, mentally, emotionally, physically, and it helps you reflect on who you are and what you have learned. It's a tough world, and North Park is preparing me to be more independent."