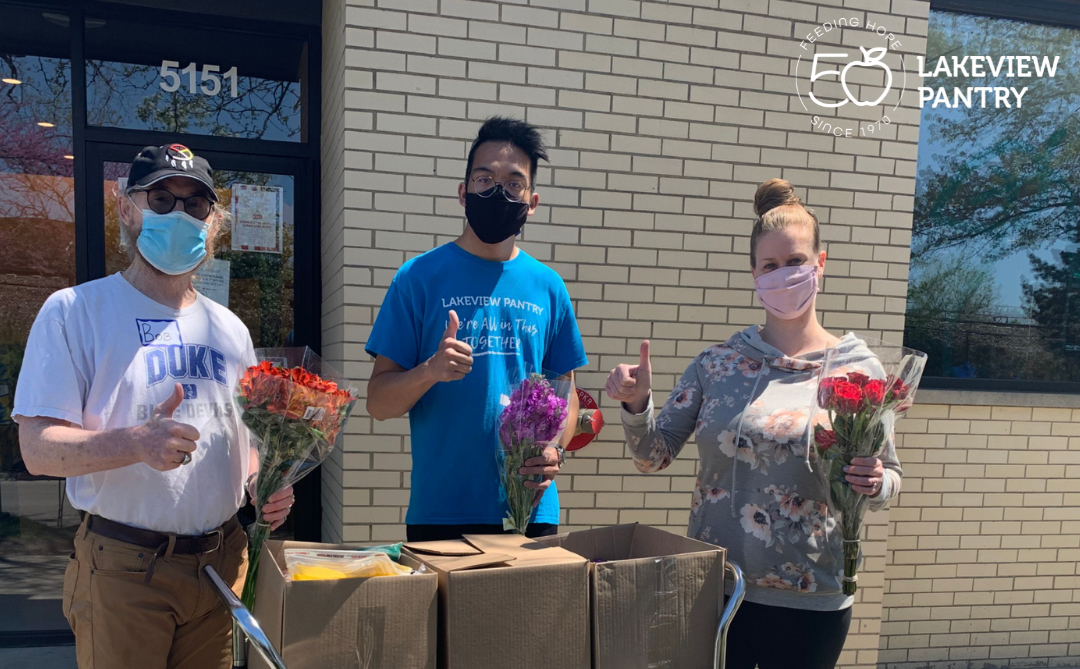 Lakeview Food Pantry
Join 5,000 other people to make a difference in your community. Lakeview Pantry is always looking for volunteers and has group and individual volunteer opportunities Monday–Friday between 9:00 a.m.–5:00 p.m. at multiple locations.
Are you available on Saturdays and have a driver's license? Lakeview Pantry could use your help retrieving donations in our cargo vans or use your own vehicle to deliver groceries via our home delivery program. If you're interested in either of these programs please let us know when you register. To become a volunteer, register online at lakeviewpantry.org/volunteer/register-to-be-a-volunteer/
Get Involved
Fill out the volunteer interest form or contact us directly by emailing Laura Kraybill, co-pastor and outreach chaplain, at lgkraybill@northpark.edu.