The Inaugural Conference of the Academy of Church Leadership
North Park University welcomes pastors, church staff, and lay leaders of all denominations to attend our Inaugural Conference focusing on church communications.
Conference will include presentations on social media, community outreach, youth engagement, web design, and information technology. Come listen to expert workshop leaders and our Keynote Speaker, world-renowned theologian, priest, and author Donald Senior!
Help your congregation realize its full potential with the skills gained from our conference.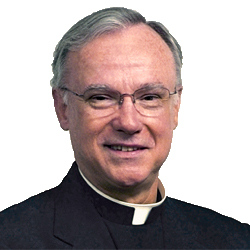 Don Senior, Former President of the Association of Theological Schools of the United States and Canada
Donald Senior holds a Licentiate in theology (S.T.L.) from the University of Louvain, Belgium and a Doctorate in New Testament Studies (S.T.D.) from the University of Louvain. He has pursued further graduate studies at Hebrew Union College, Cincinnati, Ohio and at Harvard University. Fr. Senior served as President of CTU for 23 years, and was named Chancellor by the CTU Board of Trustees.
Fr. Senior also serves on numerous boards and commissions. He is past President of the Association of Theological Schools of the United States and Canada. In 2001, Pope John Paul II appointed him as a member of the Pontifical Biblical Commission and was reappointed in 2006 and 2008 by Pope Benedict XVI. He has been active in interreligious dialogue, particularly with the Jewish and Muslim communities.
Fr. Senior is the General Editor of The Bible Today and co-editor of the twenty-two volume international commentary series New Testament Message. He is the General Editor of The Catholic Study Bible (Oxford University Press, 1990). He has authored several books and articles.
He has served as an official representative to the Southern Baptist/Roman Catholic Scholars Dialogue. Fr. Senior just recently ended his term as President of the Association of Theological Schools of the United States and Canada. He is a member of the Board of Directors for Sadlier Publishing Company; the Board of Advisors of the Auburn Center for Theological Education; and the Advisory Committee of the Henry Luce III Fellowship program; and serves on the Executive Committee of the Association of Theological Schools of the United States and Canada. In 1994 he was awarded the Jerome Award for outstanding scholarship by the Catholic Library Association of America. In 1996, the National Catholic Education Association awarded him the Bishop Loras Lane Award for his outstanding contribution to theological education. He is a past President of the Catholic Biblical Association of America (1997-98).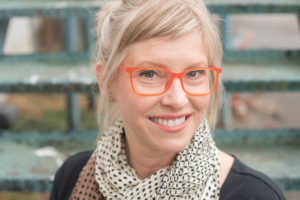 Kem Meyer, Author
Kem has spent almost three decades helping people and organizations communicate more effectively by simplifying complexity and reducing information obesity. She's done tours of duty on both sides of the for-profit/nonprofit divide and is uniquely equipped to carry best practice communications strategies into any environment. Kem's book, Less Chaos. Less Noise: Beyond Bulletins, Brochures, and Bake Sales is the go-to communications resource for top churches and not-for-profits. She has also written a number of other articles and books. Previously she served 12 years as the communications director of the Granger Community Church in Indiana, which has nearly 4000 members. Also, served as a board member for the Center of Church Communications. Before transiting to work in church communications, she served in a number of high profile corporate positions, including 11 years as the marketing director for Moody's Investor Services. She currently lives in South Bend, IN with her husband and three sons.
Peter McGowan, Co-Founder and Design Principal, PlainJoe

Prior to co-founding PlainJoe in 2001, Peter had a background in information technology. He worked for IBM, Johnson & Johnson, and ThinkWare. His background includes a Business/Information Systems degree from Cal Poly and years of experience in Information Technology, design production, brand development, marketing and advertising.
Peter is also the co-founder of ethur and devotes much of his day-to-day time serving as the Creative Principal and Chief Evangelist of PlainJoe Studios. Peter and his wife, Jennifer, have three children and serves in leadership and ministry roles at Crossroads Christian Church in Corona, California.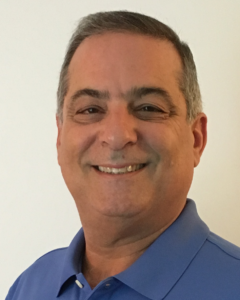 Nick Nicholaou, President,  MBS Inc.
Nick Nicholaou is President of MBS, Inc., a team of IT strategists who evaluate, engineer, and support servers, Mac & Windows computers, and mobile devices. In MBS' private cloud datacenter they host Exchange email, SQL databases, VoIP phone systems, SPAM filtering, and file storage/ synchronization.
While in executive service for the auto manufacturing industry, he and his wife Grace sensed God's call to found MBS. Since 1986 Nick and his team have focused on serving Christian churches and ministries nationwide. His specific areas of expertise include organizational management, crisis resolution, and strategic implementation of technology.
He has been interviewed on syndicated radio and podcasts, and is a former member of the ECFA (Evangelical Council for Financial Accountability) Standards Committee.
Nick and his team have served thousands of Christian churches and ministries nationally, and he speaks on a regular basis at national and regional conferences from coast to coast.
| | | |
| --- | --- | --- |
|  8:00AM-9:00AM | Registration & Breakfast | Bickner Bistro & Johnson Atrium |
| 9:00AM-10:00AM | Keynote Address | Don Senior, Johnson 314 |
| 10:00AM-11:00AM | Session #1: Church IT | Nick Nicholaou, Johnson 314 |
| 11:00AM-11:15AM | Break | |
| 11:15AM-12:15PM | Session #2: Website Design | Peter McGowan, Johnson 314 |
| 12:15PM-1:00PM | Lunch | Bickner Bistro & Johnson Atrium |
| 1:00PM-2:00PM | Session #3: When Right Isn't Working | Kem Meyer, Johnson 314 |
| 2:00PM-2:15PM | Break | |
| 2:15PM-3:00PM | Session #4: Social Media Student Panel | Johnson 314 |
| 3:00PM-3:30PM | Concluding Dialogue & Evaluations | Tim O'Brien |
| 3:30PM-4:15PM | Optional Networking Session | Johnson Atrium |