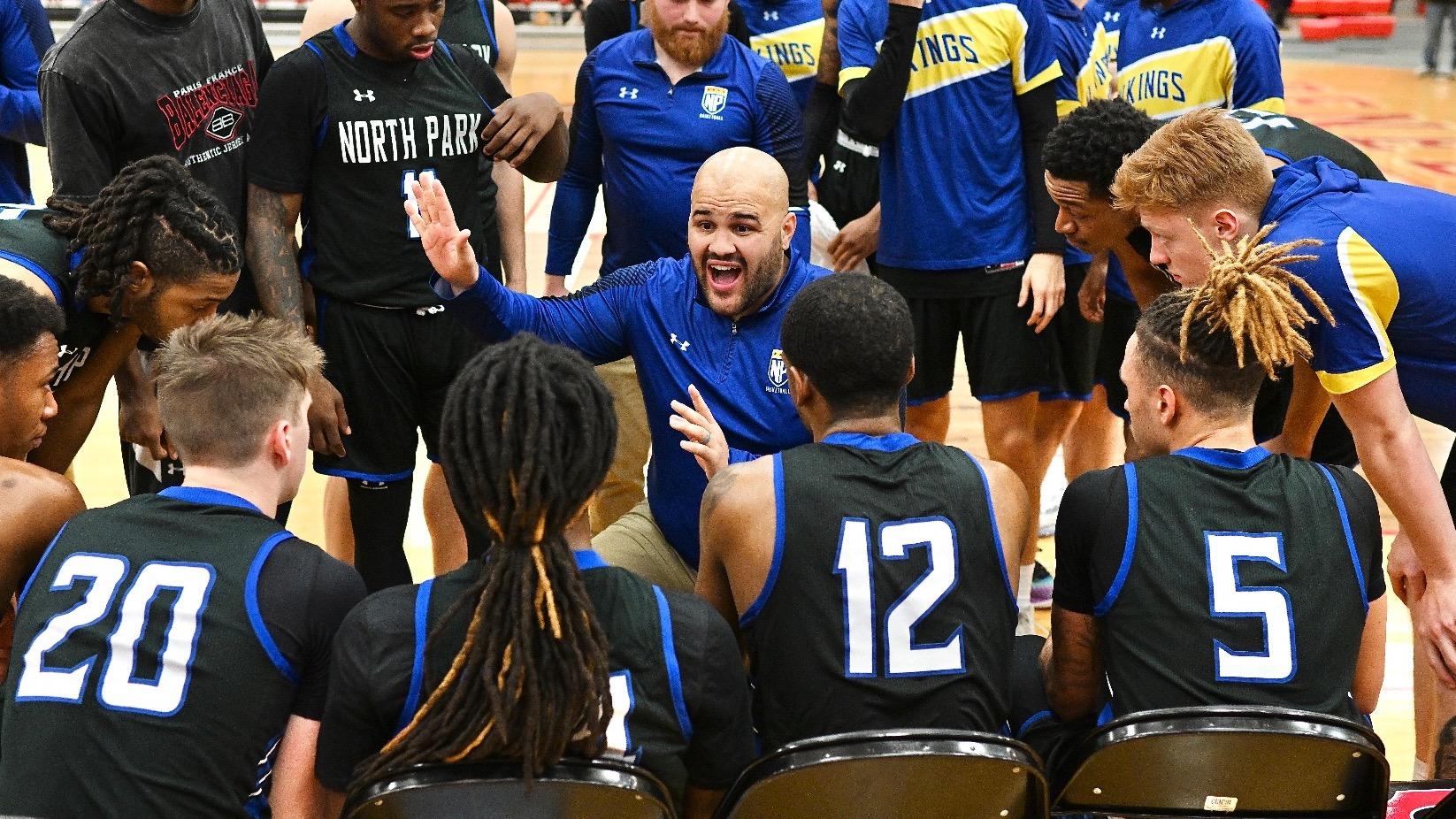 North Park University's men's basketball coach Sean Smith was named 2023 Coach of the Year by D3Hoops, a leading news site for Division III basketball updates. Before coming to North Park in 2022, Smith coached at Wisconsin Lutheran College. Smith led the Vikings to 24 wins in the 2022–23 season, the most wins since NPU's 1986 team, and secured the Vikings a spot in the NCAA Sweet Sixteen playoffs.
"I am beyond humbled and grateful to be named the National Coach of the Year," said Coach Smith. "I consider this a staff award. Also, a big thanks to our team who bought it from day one and led North Park to an historic season!"
Smith is the second North Park coach to win a national award behind men's soccer coach John Born in 2017.