Women's Volleyball, Men's Soccer reach NCAA Tourney.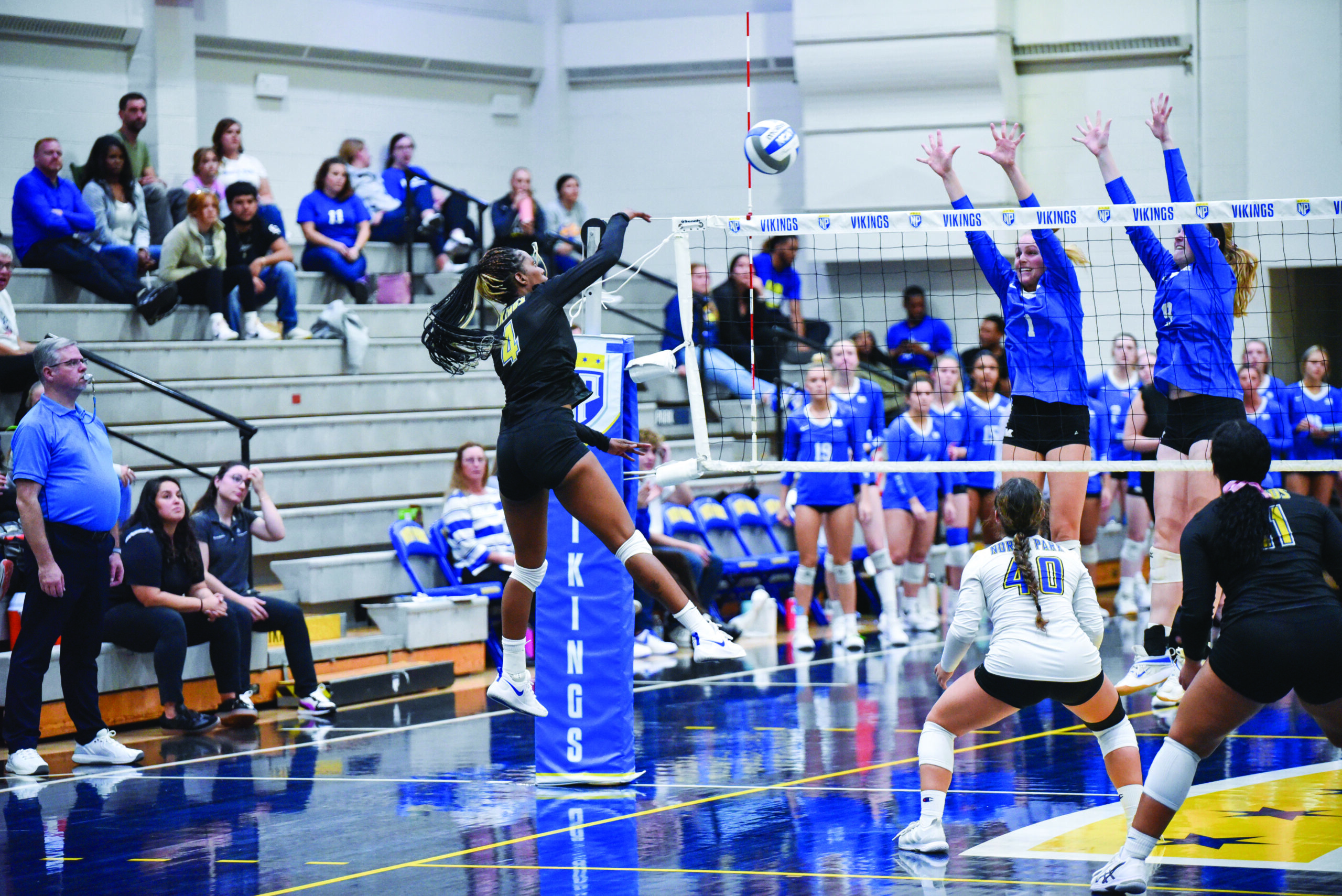 The North Park Vikings kicked off the year with successful fall seasons for both the women's volleyball team and the men's soccer team, with the women winning the College Conference of Illinois and Wisconsin (CCIW) Championship for the first time in program history.
To say 2022 women's volleyball was a season to remember would be an understatement, with the team's 22-9 season ending at the NCAA Championship Tournament in November in St. Paul, Minn. The team lost in the semifinals to Northwestern- St.Paul, which was ranked fourth in the nation, but not before beating top-seeded Carthage College to take the CCIW crown just a week earlier.
In the women's dramatic final game, the Vikings went down early to the Eagles before staging an exciting comeback, but ultimately lost in four sets.
But the loss didn't spoil an epic season, which saw four players being named to the CCIW All-Conference Team for the first time ever: Christina Gatta, Adriana Rodriguez, Carolina Aviles, and Rhianna Heubner. In addition, Rodriguez, one of the most dominant outside hitters in NCAA Division 3 volleyball, received First-Team All-American honors by the American Volleyball Coaches Association.
The women nabbed three of the four 2022 Women's Volleyball Specialty Awards: Rodriguez, Offensive Player of the Year; Gatta, Defensive Player of the Year; and Coach Michael Sopocy, who received his career-first Coach of the Year nod. The trio are the first to ever receive recognition in their respective categorical awards for NPU Volleyball.
For the men's soccer team, their final match was a defensive showcase. After playing to a 0-0 tie through two overtimes, Ohio Northern advanced over NPU via penalty kicks, 4-3.
The biggest moment of the game, prior to the penalty kick showdown, arrived in the 34th minute when Sebastianas Uribe went airborne to save a free kick on goal and responded with another quick save from the ground when ONU managed a follow-up shot in the box.