The funds will support students seeking science degrees.
North Park has received a $413,066 grant from the National Science Foundation to support underrepresented students pursuing a degree in science.
The grant was awarded based on North Park's designation as a Hispanic Serving Institution and will be used to increase diversity in Science, Technology, Engineering, and Math (STEM) fields by increasing student retention and removing barriers to student success.
To do this, North Park is enhancing the Supplemental Instruction (SI) program, a peer-led teaching model in which undergraduate Supplemental Instruction leaders are trained to support students in "gateway" STEM courses. Success in these courses is critical to further success in STEM majors.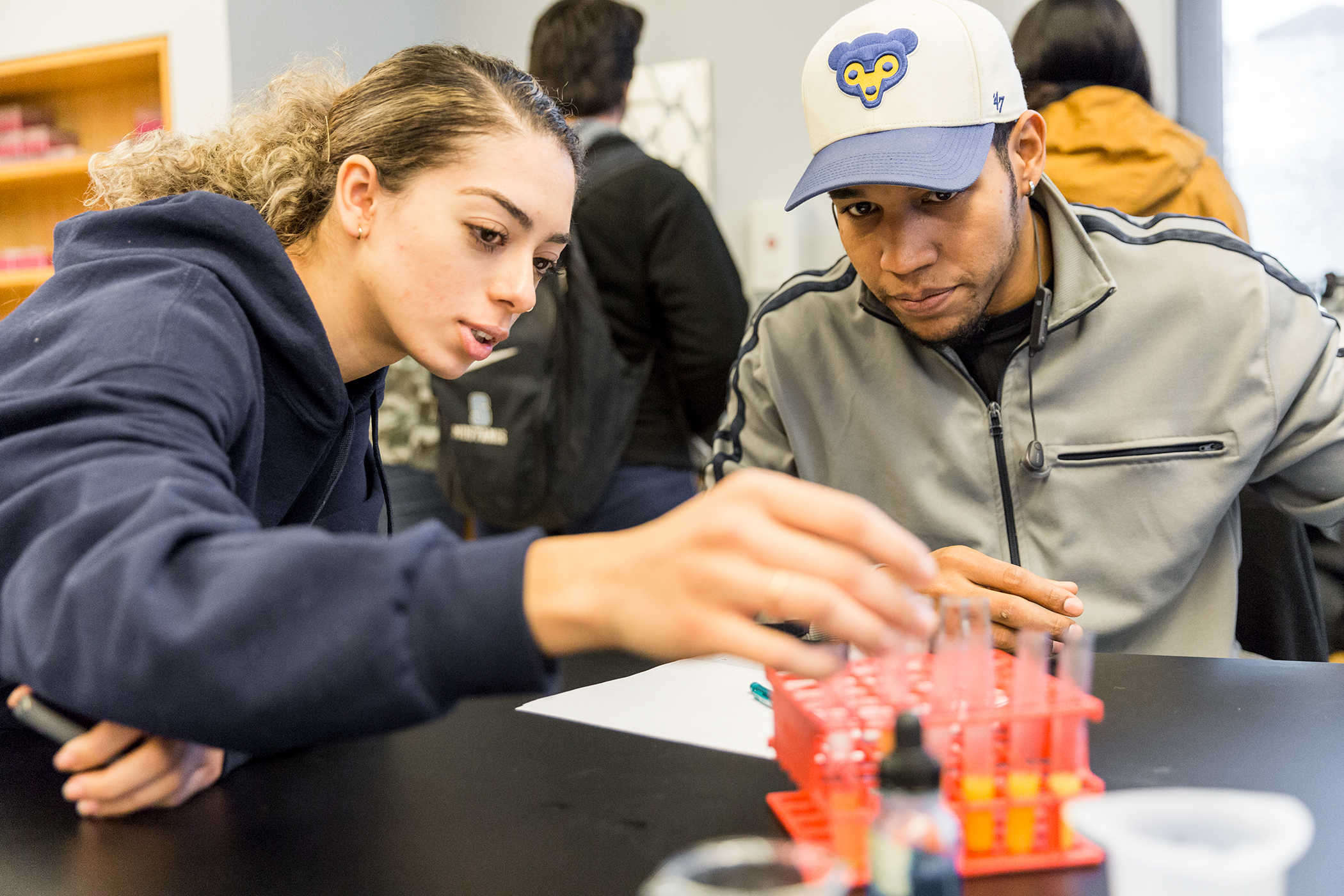 "Our hope is that in addition to providing insight into how SI benefits underrepresented student groups in STEM, this work will also guide us in better serving current and future North Park students to prepare them for success in STEM fields," said Assistant Chemistry Professor Matthew Van Duzor.
As part of the grant, 12 SI leaders underwent paid training with Dr. Evelyn Aucutt, Senior Director of Academic Engagement and Student Success and Dr. Ami LeFevre, adjunct faculty in the School of Education. The students learned pedagogical methods of science instruction which will better equip them to lead SI activities in gateway courses. While the primary goal of the project is to increase persistence and success in STEM disciplines, the project is also studying how the enhanced SI impacts students' sense of belonging, science identity, and self-efficacy.