In these times of physical separation, we as the North Park community still want to stay emotionally and socially connected! If you have anything to share with the North Park community, please reach out and email us at UMC@northpark.edu. We'd love to hear from you and share how all of us are doing while we are apart.
Employee Thank You – Sharee Myricks
Keep calm and Viking on . . . like Sharee Myricks, North Park's Director of Diversity and Intercultural Life. Sharee has been working from home on everything from helping students adjust to their new normal, to working on North Park's accreditation process as a member of the Higher Learning Commission committee. Thanks, Sharee!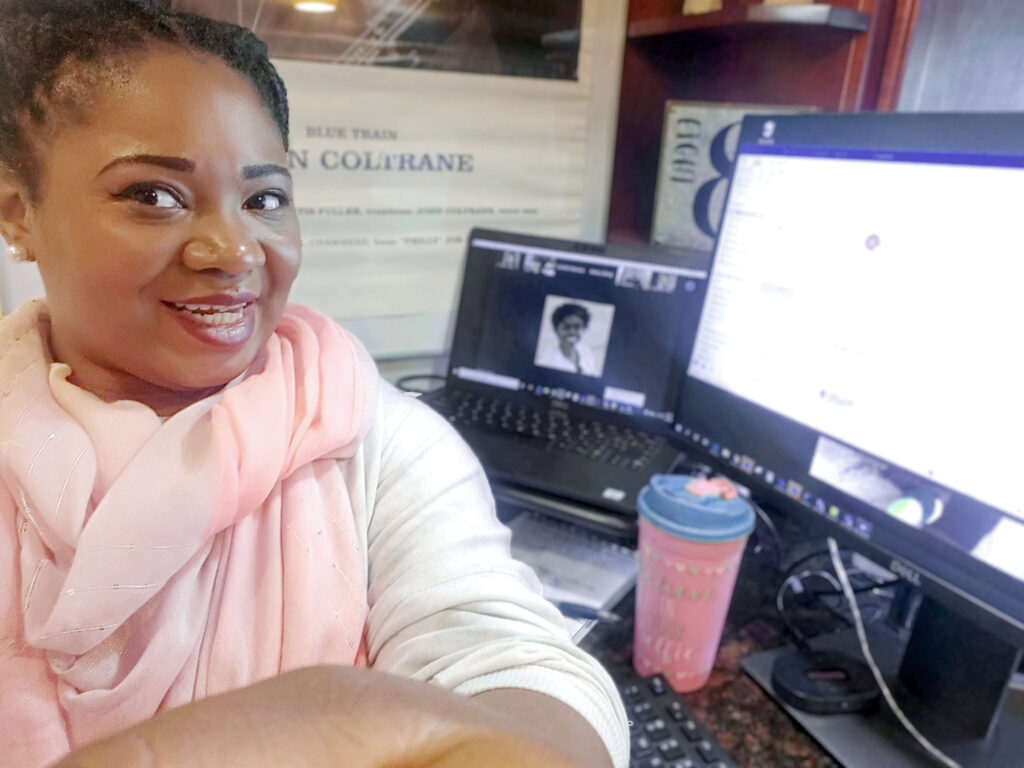 NPU Social
Today Facebook will be hosting a 2020 Graduation event, and our own Dean of the School of Education Rebecca Nelson was invited to send in a video! #Graduation2020: Facebook and Instagram Celebrate the Class of 2020" will kick off Friday, May 15, at 2 p.m. ET/11 a.m. PT. The multi-hour live broadcast will stream on Facebook Watch (available at facebook.com/facebookapp).
Thank you to our Health Care Workers:
Interview with Alum Lauren Lewandowski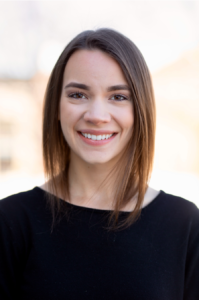 Lauren Lewandowski
School of Nursing 2019 Alumna
Where are you working as a nurse?
I am currently working at Northwestern Memorial Hospital in Chicago. I work on the Cardiovascular and Thoracic stepdown unit, so we see any post-operative patients in these services.
How did your education at North Park prepare you for working as a nurse in crisis situations such as COVID-19?
North Park prepared me for working as a nurse in this particular crisis situation by instilling the values of holistic-centered care. One professor in particular, Heather Duncan, always reiterated to us that "every patient is a child of god and deserves to be treated with care and respect". Keeping in mind that there is a person behind the virus and disease processes encourages me to give the best care possible. North Park prepared us with the critical thinking skills through lab and various rotations to recognize pertinent symptoms of de-compensation and how to appropriately react and escalate the situation. 
How did you get the job working as a nurse (i.e. through North Park career services)?
I got my Job at Northwestern through an internship secured via the North Park Nursing program. Northwestern has a program called the "Clinical Role Transition" where you learn on the job skills that ultimately prepare you for that position. 
Did you have an internship while a student at North Park and if so, where?
I had several nursing clinical rotations throughout my time at North Park. These included Northwestern, Shirley Ryan, and Swedish Covenant hospitals. 
What inspires you about working as a nurse (i.e. doing social good)?
Seeing the turnaround a patient is able to take after having spent a significant amount of time in the hospital constantly inspires me as a nurse. Whether that be seeing someone pre-operatively and through their course of heart transplant, or a patient who is fighting the COVID-19 virus, it is encouraging to see the patients come full circle. Some patients in particular we are able to form bonds with during extended stays, and knowing that you were able to bring a smile to their face, even for just a small moment, lets you know the hard days are worth it.
What was your journey towards deciding to study nursing at North Park?
I knew I wanted to be a nurse after seeing a family friend who was a nurse react and help save a child during a crisis situation. She reacted with firm knowledge and composure, and I knew I wanted to exemplify that in my career down the line. North Park in particular was a school that emphasizes working closely with peers and professors, which was very important for me. In the clinical setting, it is all about teamwork. Being prepared for this field in a like-minded environment gave me assurance that I would have the best foundation to begin my career.
What experiences at North Park prepared you for a career in nursing?
North Park partners with exceptional hospitals and facilities through clinical rotations, which offered lots of hands on experience. I had my first clinical rotation on the floor that I am currently working on. Through professors and clinical instructors, connections are able to be made for future jobs. By offering a wide range of simulation activities and floor experience, North Park allowed me to feel comfortable to enter the field as a new grad.
What year did you graduate and what specific degree did you earn?
I graduated in 2019 and my degree is a BSN. 
What excites you about the field in which you're working?
Healthcare is constantly evolving, and there are ample opportunities to continue education.  I am excited by new technologies or studies that point to more effective practices in patient care.
Why did you choose North Park?
I wanted to be in a city environment with small class sizes, where the professors were hands-on. I had many family friends who were nurses who talked about the reputation of North Park nurses in their hospitals.
What North Park values stand out to you (Christian, city-centered, intercultural)?
North Park being city-centered and intercultural stood out most to me. Having met people from all around the world during my time at North Park, I learned to appreciate cultures different from my own and how to apply that in the clinical setting.
Commencement
A huge thank you to everyone involved in the virtual commencement this past Saturday — students, families, staff, and faculty — we could not have finished this year so strong without you! If you missed it, here is our virtual commencement video.
Inspiring Music for Uncertain Times
Annie Picard has been at NPU since 1998, teaching our undergraduate and Master of Music students voice lessons and classes. To encourage us now, she has selected music about connection: connection to our earth, emotions, beautiful sounds, joie de vivre, amazing musicians, words, nature, freedom, and peace.
"Another fav of mine when those household chores beckon and need some inspiration!"
Scripture of the Week
"An anxious heart weighs a man down, but a kind word cheers him up."