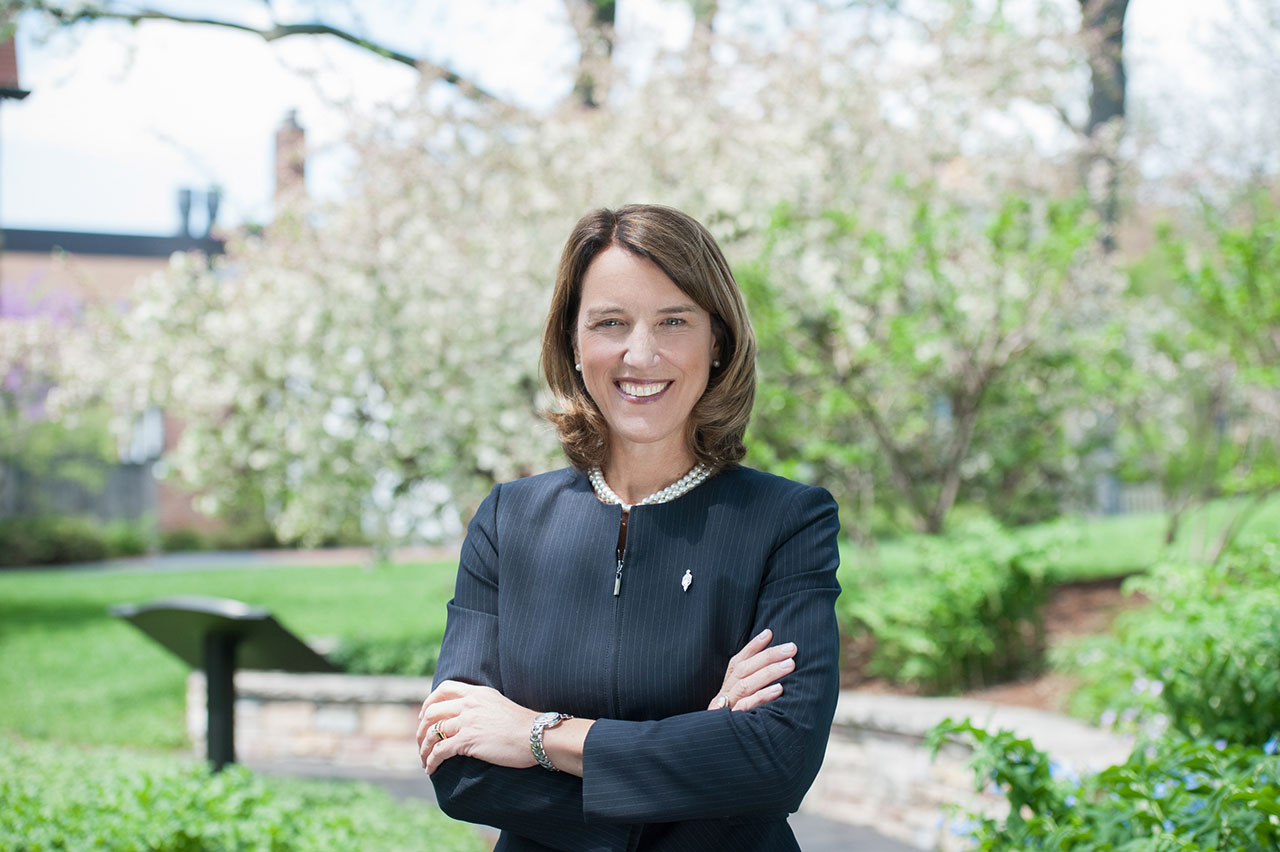 The Evangelical Covenant Church has approved Mary Karsten Surridge as the 10th president of North Park University, effective at the beginning of the 2018-2019 academic year.
Surridge's nomination was approved Friday, June 22, by delegates representing the Evangelical Covenant Church, North Park's founder and sponsoring denomination, at the ECC's Annual Meeting in Minneapolis.
Surridge was selected in April by a 15-person search committee, including 9 members of the Board of Trustees and 6 from the campus community, after a year-long search. Surridge has served as the University's vice president for advancement since 2008.
"We evaluated nominations and applications from more than 50 qualified candidates with deep Christian faith and distinguished careers, both inside and outside the academy," said Owen R. Youngman, chair of the nominating committee and a North Park Board Trustee. "Mary is the right person to lead the University at this important juncture."
Surridge's North Park career has been highlighted by her direction of Campaign North Park, the most ambitious fundraising campaign in the school's history, with $63 million in commitments, including $41 million for the Johnson Center for Science and Community Life. Most recently, in addition to her duties in advancement, she has been leading undergraduate admissions while the University searches for a new vice president for enrollment management and marketing.
Surridge, 55, succeeds David L. Parkyn, who retired at the end of the 2016-2017 academic year, to become North Park's first female president. Carl E. Balsam, who has served as interim president since that time, will remain in that role through August 15, 2018.