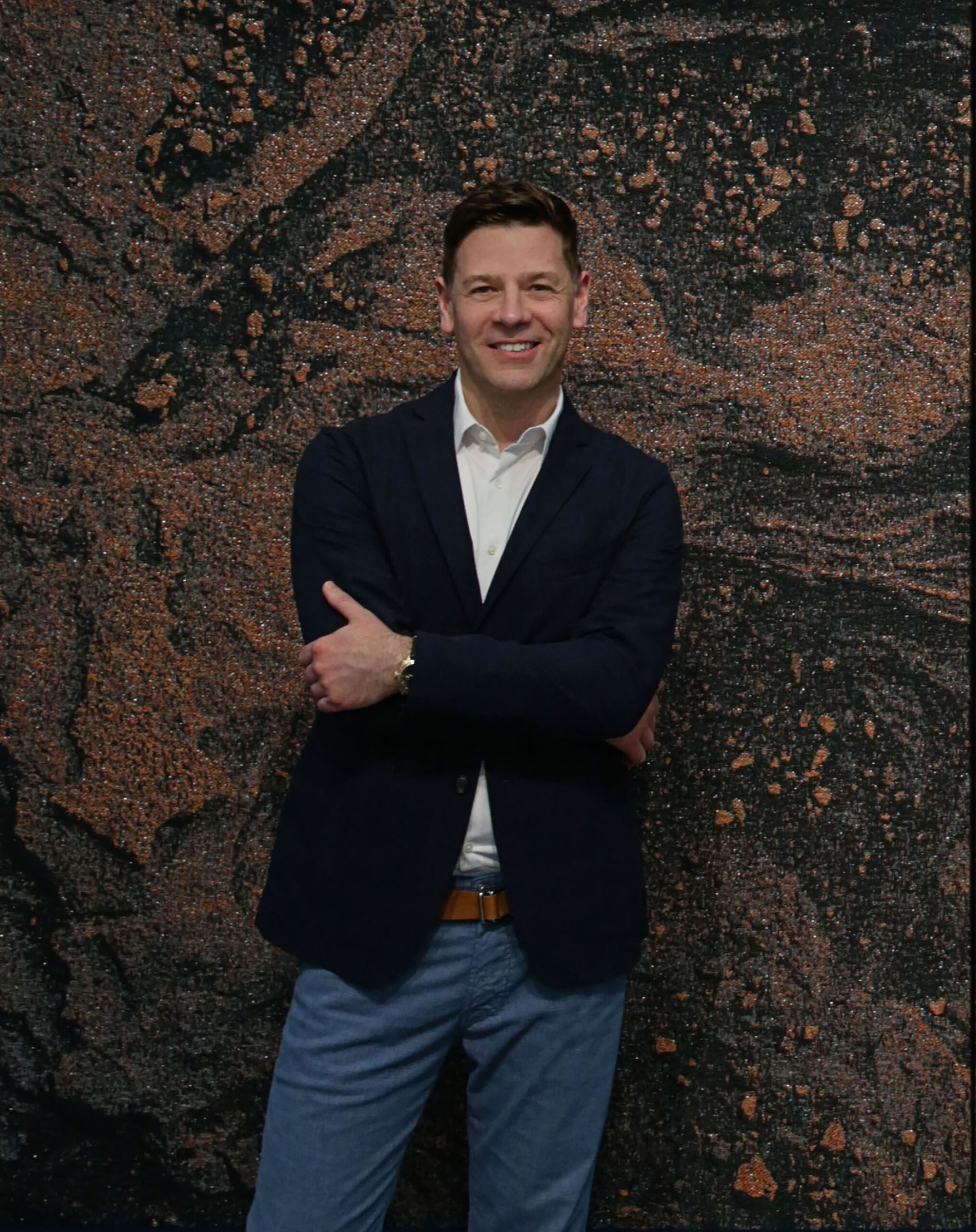 "Chicago is an arts powerhouse and global cultural destination . . . I'm passionate about making the arts and local culture available to Chicagoans and visitors."
—Jamey Lundblad C'95: Chief Marketing Officer, City of Chicago Department of Cultural Affairs and Special Events
Jamey Lundblad C'95 loves Chicago. As chief marketing officer for the City of Chicago Department of Cultural Affairs and Special Events, his job is to promote the city's many cultural offerings. It's one he relishes.
"Chicago is an arts powerhouse and a global cultural destination—the birthplace of the skyscraper and modern architecture, storefront theatre, improv, the urban blues, and more," Lundblad says. "I'm passionate about making the arts and local culture available to Chicagoans and visitors, and I love going to see exhibits, theatre, and dance myself—every chance I get. So, I'm grateful that my job allows me to advocate for the arts and Chicago every day."
The communication arts and Swedish double major says North Park prepared him well for his high-profile position with the city, where he's responsible for marketing Chicago's many festivals and promoting Millennium Park, the number-one tourist attraction in the Midwest.
"My classes at North Park were terrific and provided a solid foundation for my career," says the Minnesota native. "But what really shaped me were my experiences outside the classroom and around the world," including his semester in Sweden and his role as Student Government president his senior year.
"My study abroad in Sweden gave me confidence and a more expansive worldview," says Lundblad, who was mentored by many beloved North Park professors and staff, including David and Sue Horner, Melissa Morris-Olson, and Charles Peterson, among others.
After graduation, Lundblad got his career off the ground as an editor and event planner for North Park. Then he moved on to roles at marketing agency VSA Partners and as director of marketing for the Chicago Public Library.
Now a frequent world traveler, Lundblad also serves on the board of directors of Edgar Miller Legacy, a group whose mission is to preserve the architect's "handmade homes" throughout the country, but especially in the Chicagoland area.
In fact, Lundblad and his husband, Bill Melamed, held their recent wedding in the R.W. Glasner Studio, a building designed by Miller, who was known as a master painter, wood carver, and stained-glass maker. Lundblad and Melamed are committed to supporting the arts, as well as a variety of LGBTQ causes.
Lundblad hails from a long line of North Park alumni: his aunt, uncle, brother, and sister-in-law all attended North Park.
"I'm proud to call myself a North Park Legacy," Lundblad says.