In these times of physical separation, we as the North Park community still want to stay emotionally and socially connected! If you have anything to share with the North Park community, please reach out and email us at UMC@northpark.edu. We'd love to hear from you and share how all of us are doing while we are apart.
Employee Thank You!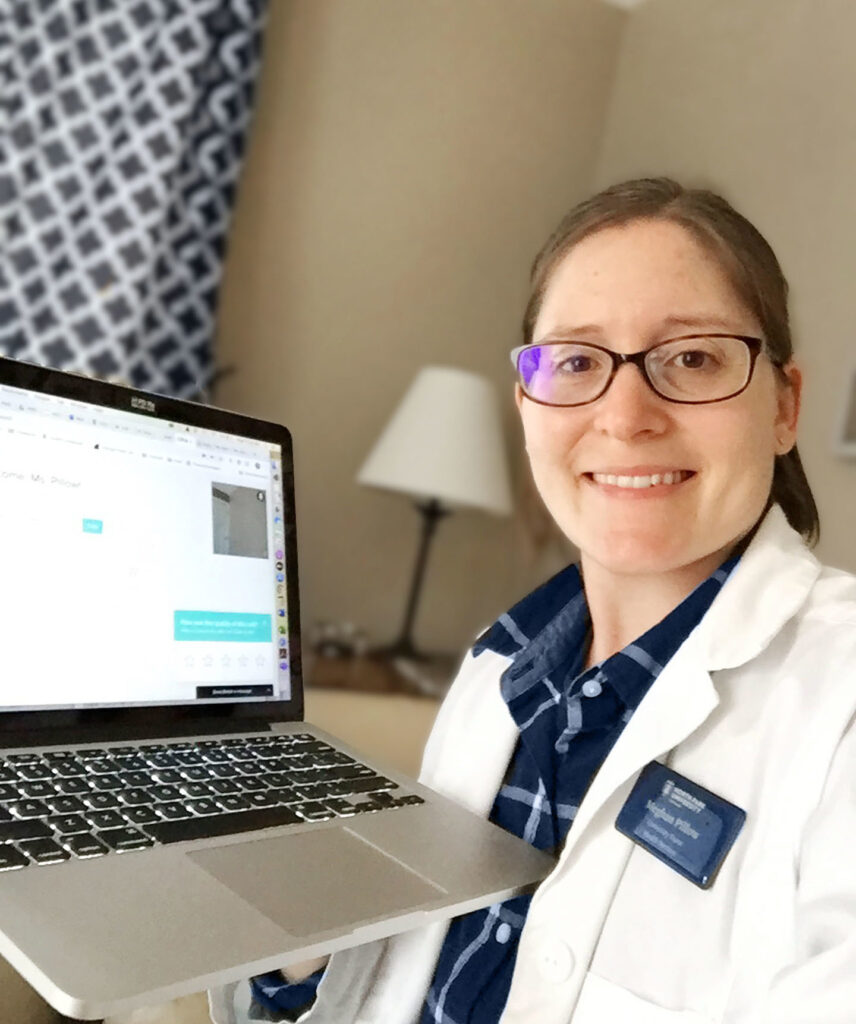 Keep Calm and Viking On . . . Like Meghan Pillow, North Park's nurse. Meghan has continued working from home and on campus when necessary, monitoring the health of students and staff who remain on campus. Thanks, Meghan!
Let's Thank Our Alumni in Health Care
So many North Park alumni are serving as doctors, nurses, and other health care professionals on the front lines of this pandemic—and we want to encourage and thank them. If you have stories about North Parkers who are serving in this way, or if you are one, and want to tell a story or send a photo or a video message, please send them to UMC@northpark.edu and we will share them here.
NPU Social
As we begin adjusting to this new normal and find ourselves missing NPU a little extra, let's take time to connect on social media! Our various departments have been hard at work creating daily devotionals, sample workout routines, musical playlists, and helpful content like this DIY Face Mask video:
For more encouraging content like this, give us a follow on these Instagram accounts:
Inspiring Music for Uncertain Times
Annie Picard has been at NPU since 1998, teaching our undergraduate and Master of Music students voice lessons and classes. To encourage us now, she has selected music about connection: connection to our earth, emotions, beautiful sounds, joie de vivre, amazing musicians, words, nature, freedom, and peace.
To Lift Our Spirits
In the midst of the coronavirus crisis, people are doing kind things for others, even for complete strangers. If you have been helped, or you have witnessed others going out of their way to help, let us know! Send your short stories to UMC@northpark.edu, and put Good News in the subject field. We'll share them here.
This week—Andy Meyer, Director of Archives at North Park, searched the archives store of supplies and found a handful of gloves, cleaning supplies and N95 masks that will be donated to Swedish Hospital. Thanks to everyone who is donating PPE!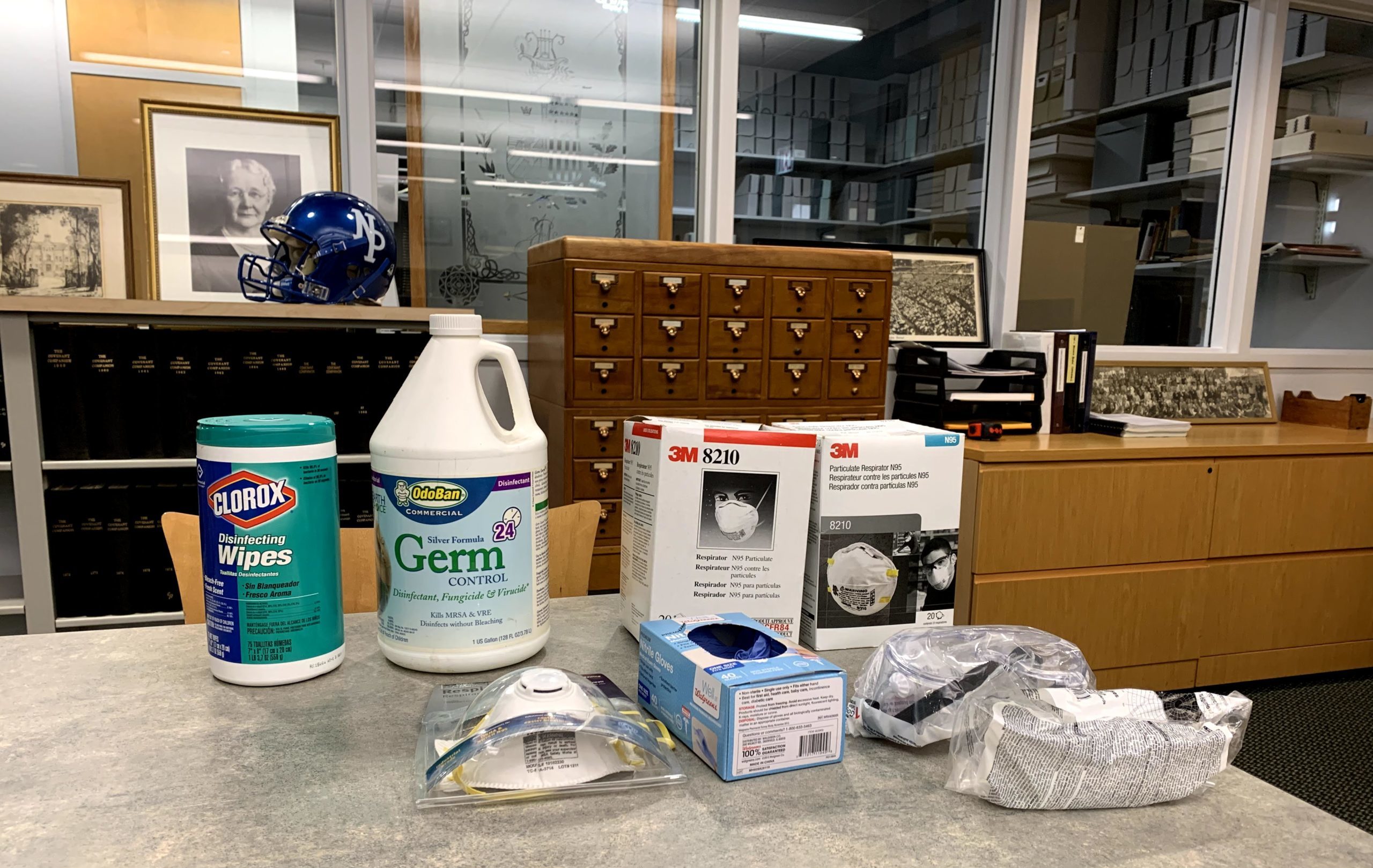 Community Questions
How are you staying connected with your professors and peers?
Any tips to share with our community on working and/or studying from home?
Share your response with the community by emailing UMC@northpark.edu.
Scripture of the Week
So do not fear, for I am with you;
do not be dismayed, for I am your God.
I will strengthen you and help you;
I will uphold you with my righteous right hand.
—Isaiah 41:10