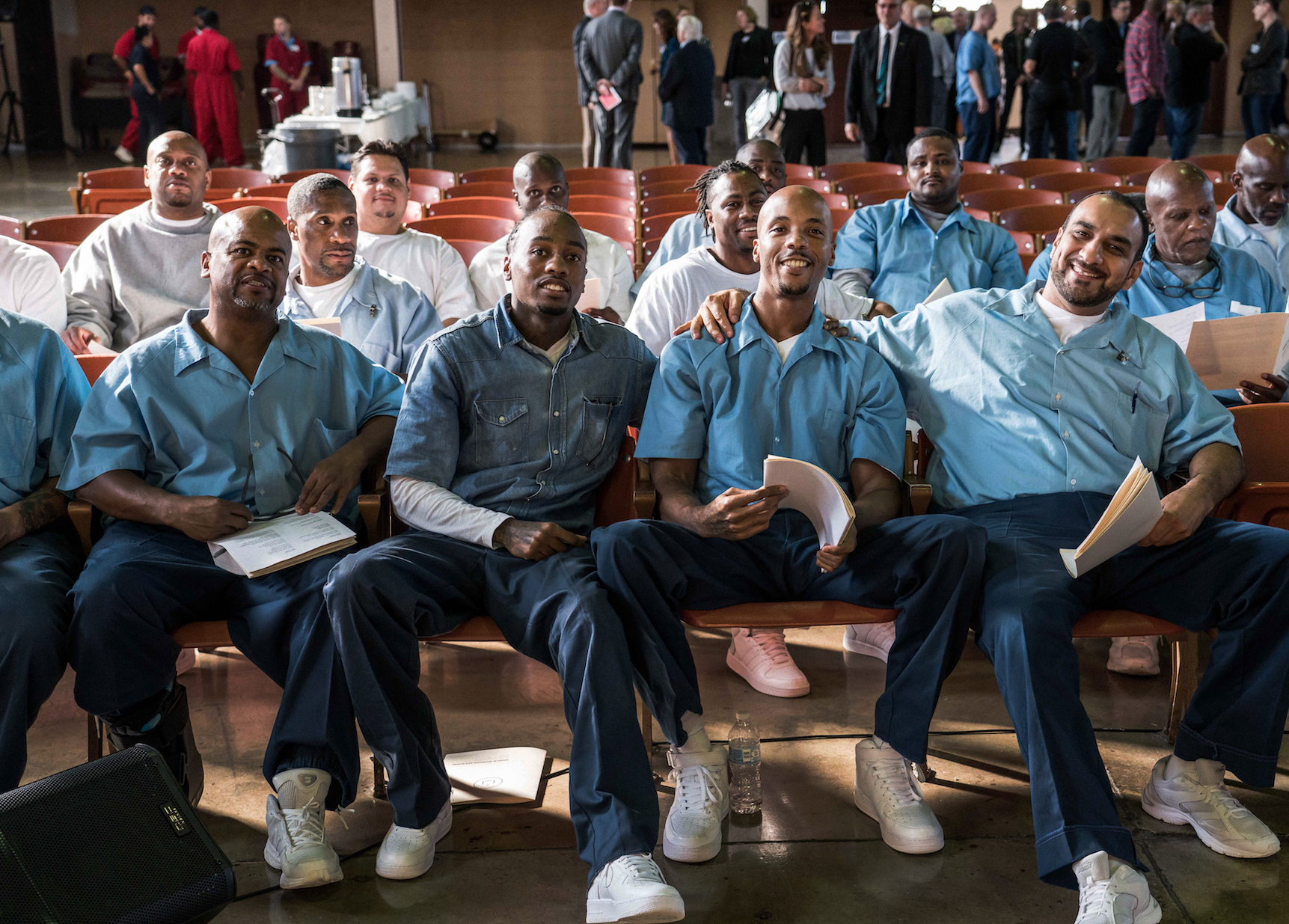 North Park Seminary's latest innovative program takes place in a non-traditional setting, with a group of students coming from vastly different circumstances.
The 40-person cohort's classroom? Stateville Correctional Center, a maximum-security prison outside of Chicago.
Offered by the School of Restorative Arts (SRA), the Master of Arts in Christian Ministry (MACM) is the first of its kind offered to persons both incarcerated and free, all of whom work and study together weekly.
The program's Director, Rev. Dr. Michelle Clifton-Soderstrom S'95, hopes to dramatically transform the way the Church, and society as a whole, handle conflict, seeing it not as something to be avoided, but as an opportunity to grow.
"We live in a society that gives away its conflict and pays others to handle it, such as police or the legal system," Clifton-Soderstrom said. She argued that in doing so, we surrender something else: the opportunity to learn and grow as a healthy community.
Along with conventional ministerial training, students in the SRA program embark on a restorative arts track and take courses focused on non-violent conflict, while also learning how to address personal trauma.
This hybrid approach equips students to minister in communities affected by drug and alcohol abuse or in densely populated areas of economic distress. It also prepares students to work as school social workers, gang interventionists, or peer mentors or chaplains in a prison.
The applications are boundless, but all require an ability to navigate conflict in non-violent ways.
Using collaborative group projects and role playing, SRA students troubleshoot situations from their own lived experiences, practicing strategies to de-escalate conflict.
"Every class is experiential — the environment reflects what we're studying," said Clifton-Soderstrom. "We're forced to be creative and to work with all types of people — classmates, security officers, people at the front desk, wardens — they all have different jobs to do, which are important, so you have to learn to work with that."
It's through this challenging work that the SRA cohort develops beyond an ordinary classroom into a model of community for students to follow in their future ministries.
"Class for me has become a place of safety and support, where judgement doesn't exist," said SRA student Christopher D. Everett. "What North Park is doing in my life is not only equipping me for the greater call of building a faithful community, but they are effectively building faithful communities through me. I am not only being given the theological tools necessary, but also the love that has the power to restore and reconcile."
Vickie Reddy, one of two students from the free world enrolled in the program, says the setting directly impacts the cohort dynamics.
"I've never been part of a community like this, where the setting actually provides for a very unique atmosphere for learning and building relationships, with no cell phones or technology and seven hours straight together every Monday," Reddy said. "Those of us from the outside are forced to show up and be present in a way that we have to in few other spaces in our society. The natural outcome is an incredible level of respect and mutuality that is very intentional. We call it our beloved community."
Beyond the student cohort, there are growing efforts to involve the greater North Park community. A writing partner program created by North Park alumna Emily Smith C'18 and run by current undergrad Alin Hernandez pairs writing advisors from North Park's Writing Center with incarcerated students.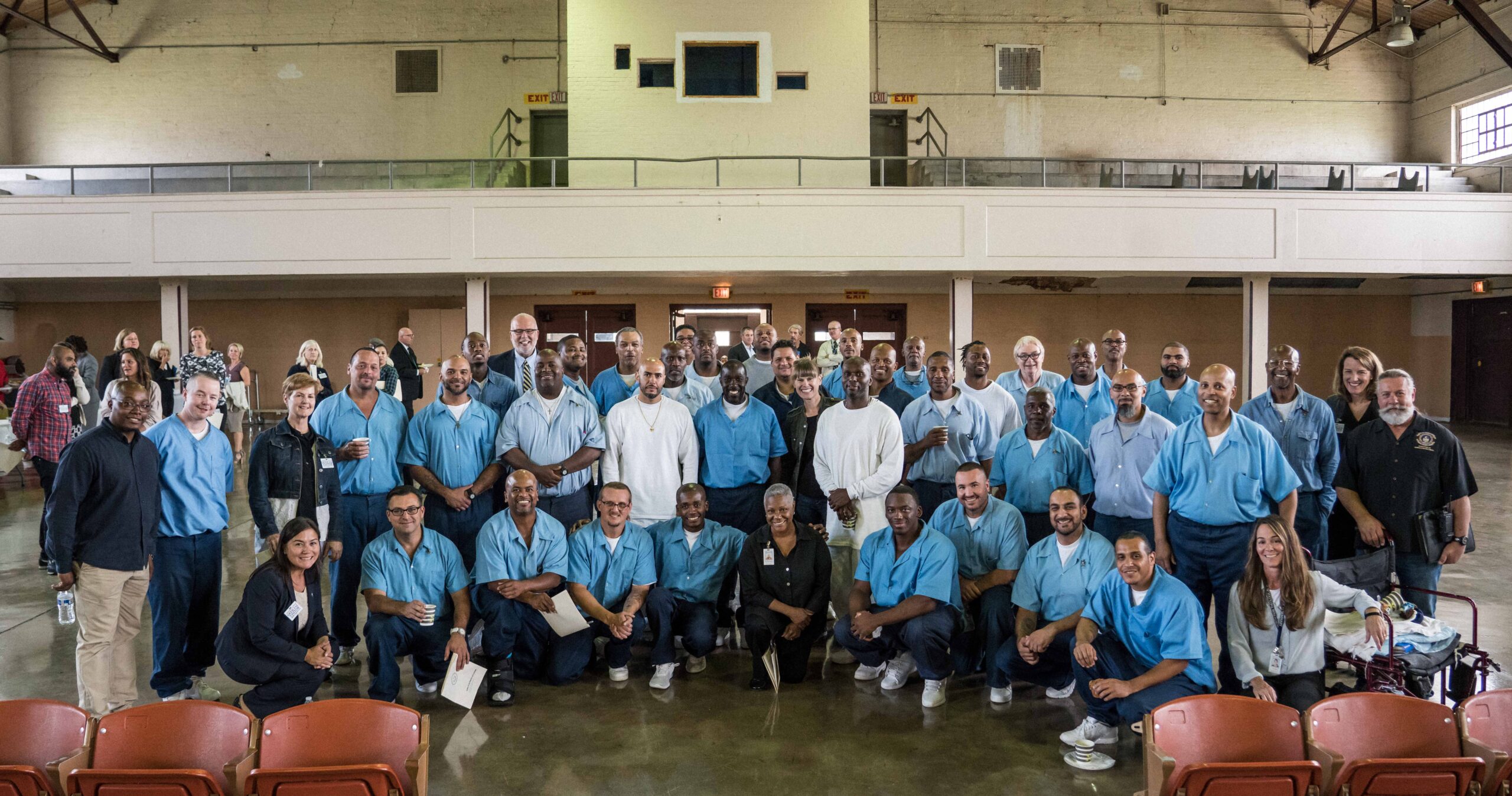 Building on this program, Writing Center Director Melissa Pavlik teaches her 2100-level writing course to 14 incarcerated students, training them to be peer tutors. Community members Sandi (Danielson) Kersten C'77 and Sally Engebretson volunteer regularly in study hall.
It is through these growing connections that the program shows its unique strength, an intersectional learning approach that benefits the individuals within and the world outside of Stateville. With pastoral training made available through the same Lilly Endowment grant that supports the SRA, four Evangelical Covenant Church pastors from across Chicago take part in the classes at Stateville, contributing to the collaborative learning environment while developing new awareness and skills to apply in their ministries.
Rev. Dr. Clifton-Soderstrom said the program is an excellent model for navigating conflict in ways that promote healing and growth: "To enter into the process of learning, you have to be vulnerable, uncomfortable. It's powerful and humanizing."