Biology Honors Club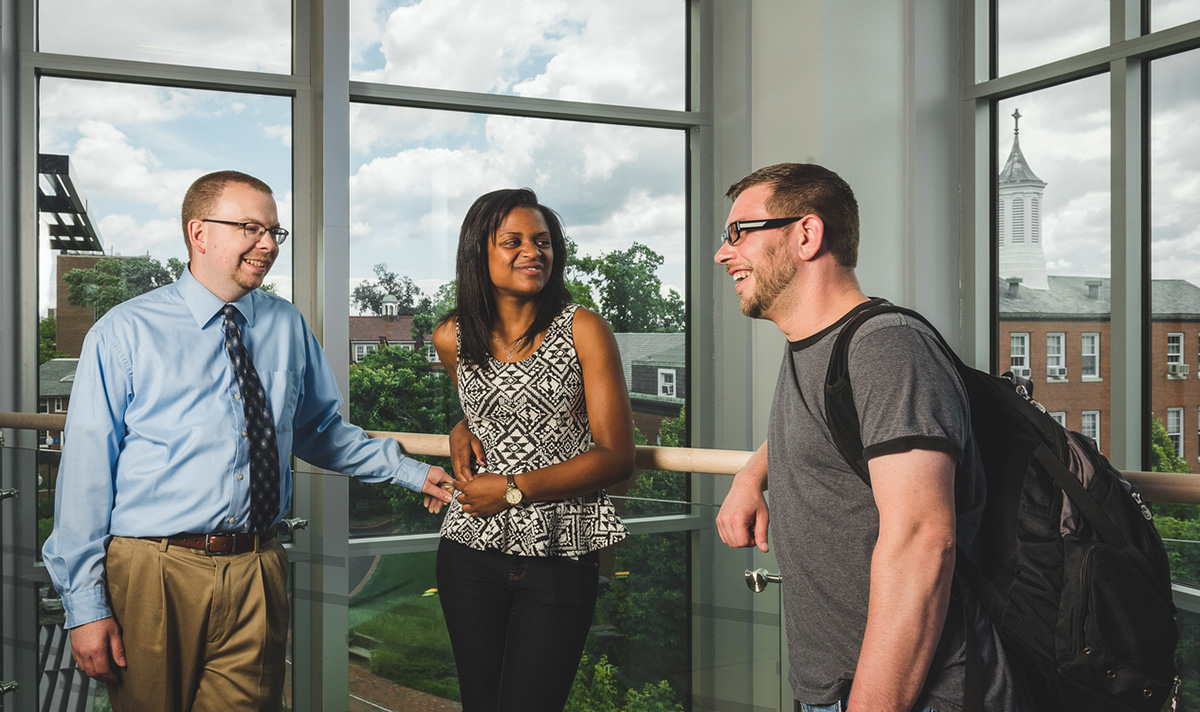 There are two honors groups for biology students at North Park University—a club that provides both social and academic interaction with peers and faculty and a rigorous academic honors program.
TriBeta Biology Honor Society
Beta Beta Beta (TriBeta) is a society for students, particularly undergraduates, dedicated to improving the understanding and appreciation of biological study and extending boundaries of human knowledge through scientific research.
North Park University's Theta Mu Chapter of TriBeta offers you opportunities to gather regularly for meals, research discussions, speakers, trips, and activities with your peers and faculty. You'll explore topics relevant to our world and environment, as well as dig more deeply into the science and practical applications of biology while building strong friendships with your peers and being mentored by faculty.
Each spring, biology and environmental science students who meet the academic standards for the honor society are offered the chance to become members. Associate members—those with an interest in biology but who are not majors—are also welcome.
Biology Honors Program
The biology honors program offers students in the major a chance to excel in a focused set of courses. You can review course names and descriptions listed below on the program requirements page.
Students may apply to North Park's Biology Honors Program after completing the following requirements:
Three biology courses above BIOL 1280
One year of general chemistry
If accepted, students must follow these guidelines to complete the Biology Honors Program:
Complete 44 semester hours (sh) of biology courses, which should include one of the following options:

BIOL 1250, 1260, 1270, and 1280, and 4 sh of BIOL 4020 (seminar)
BIOL 1270, 1280, 1350, 1360, and 4 sh of BIOL 4020 (seminar)

The Biology 2100 series (2100-2170), BIOL 2950, and BIOL 4000; a maximum of 4 sh of BIOL 4000 credit can be counted toward the major
Complete one year of organic chemistry and one semester of calculus or statistics as supporting courses.
Maintain a biology GPA of 3.50
Complete 4 sh of directed research (BIOL 4930) or an internship with a research component.
Take the Biology Comprehensive Exam and receive a passing grade at or above the 75th percentile.