Overview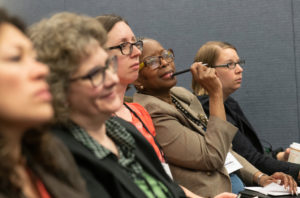 The Axelson Center is invested in research and writing that ensures the continual improvement of the nonprofit capacity-building community.
In the fall of 2019, we are launching the Axelson Fellows program. This program recognizes and supports thought leaders and knowledgeable practitioners who seek to deepen their contributions to the nonprofit field through writing. Each fellow will receive extensive support for their research and writing, complimentary access to Axelson Center programming, and online access to North Park's academic library. The fellowship will be a year-long program—and its primary goal is to assist fellows in publishing 2-3 articles in respected nonprofit publications over the course of the fellowship (e.g Nonprofit Quarterly; Chronicle of Philanthropy; Nonprofit Pro; Stanford Social Innovation Review).
We are pleased to introduce the inaugural class of Axelson Fellows: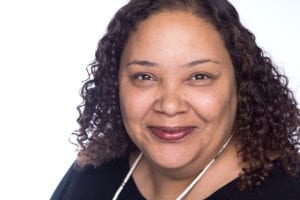 Sandee Kastrul
Sandee Kastrul is president and co-founder of i.c.stars, an innovative training program that prepares under-served young adults for technology careers and community leadership. With operations in Chicago and Milwaukee, i.c.stars has been recognized by Strada Education Network and the U.S. Chamber of Commerce Foundation. Before i.c.stars, Sandee designed interactive programs for GED students and developed experiential learning modules for over 70 schools. Sandee is on the advisory boards of the Chicago Innovation Awards and the Axelson Center. She has been recognized by the Chicago Community Trust, Chicago United for Equity, and Rainbow PUSH Coalition.
Dan Kotowski
Since 2015, Dan Kotowski has served as president and CEO of ChildServ, a nonprofit dedicated to building better lives for children and families so they can reach their full potential. He has previously worked as vice president of development and public affairs for UCAN, and as the executive director of the Illinois Council against Handgun Violence (ICHV). He ran for the Illinois State Senate in 2006, and served nine years as state senator, championing numerous laws to improve the health and safety of children, to increase economic opportunities for families, and to reform the way government spends taxpayer dollars. Dan received graduate and undergraduate degrees from DePaul University and the University of Illinois. He serves on the boards of the DannyDid Foundation, Horsefeathers Therapeutic Riding, Inc. and the Gun Violence Prevention Education Center (GPEC).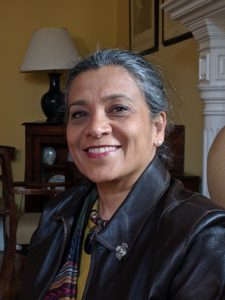 K. Sujata
With over twenty years of nonprofit experience, K. Sujata currently serves as a Senior Fellow with pfc social impact advisors. Most recently, Sujata served as president and CEO of Chicago Foundation for Women from 2011-2019, a grantmaking organization focused on basic rights and equal opportunities for women and girls in the greater Chicago area. Additionally, Sujata has worked at several nonprofit agencies in Chicago including as director of programs for the Eleanor Foundation, executive director of Apna Ghar, director of Chicago Continuum of Care (now Chicago Alliance to End Homelessness), and director of planning and development at Interfaith Housing Development Corporation. Before joining the nonprofit sector, Sujata received her Ph.D. in materials science and engineering at Northwestern University and an MBA from IIT. She currently serves on the board of the Civic Consulting Alliance.
For more information:
If you have years of experience and knowledge that you want to share with the nonprofit community or are looking to grow your platform as a thought leader, consider applying. The short application process for the fellowship program can be found here. Please note: the application period for the initial cohort is now closed.
Frequently Asked Questions
Fellows receive Axelson Center staff support in research, editing and pitching nonprofit professional publications. Additionally, fellows receive access to North Park University's library and Axelson Center programming and events.
The primary expectation is that the fellows publish 2-3 articles over the course of the year.