Nonprofit Management Awards
Click below for detailed information about the awards including a list of the 2019 finalists!
2019 Winners of the Axelson Center for Nonprofit Management Awards Announced
The Axelson Center announced the winners of the 2019 Alford-Axelson Award for Nonprofit Managerial Excellence and the Excellent Emerging Organization Award at their 20th anniversary conference and awards luncheon on May 2nd.
Alford-Axelson Award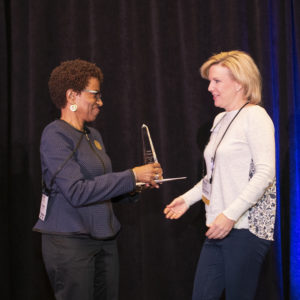 The 2019 Alford-Axelson Award, given for exemplary nonprofit management practices, was presented to Bridge Communities with an honorable mention awarded to Chicago Children's Advocacy Center. The 2019 Excellent Emerging Organization Award, presented to an up-and-coming Chicago area nonprofit, was presented to Dream On Education with honorable mentions awarded to Chicago Eco House and Shift: Englewood Youth Orchestra.
Established in 2002, the Alford Axelson Award is given to established organizations that exemplify managerial excellence. Bridge Communities helps homeless families in DuPage County transition to self-sufficiency by working with partners to provide mentoring, housing and supportive services. The award committee attributed Bridge Communities' ongoing success to a clear understanding of the connection between strong organizational infrastructure, strategy and quality programs. In addition, for over 30 years, the organization has operated with a balanced budget. The Alford-Axelson Award includes a $10,000 prize.
Excellent Emerging Organization Award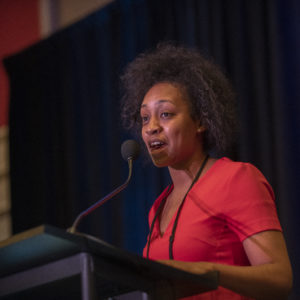 The Excellent Emerging Organization Award recognizes up-and-coming organizations that exhibit current and future leadership in their sector. This year's winner, Dream on Education, prepares high-performing, low-income 6th-8th-grade students for the rigor of a high school and college curriculum.
The award committee attributes Dream On's success to strong leadership, a rigorous theory of change with clear outcomes and accountability, resourceful collaborations, and determined mission focus combined with creativity and innovation.
Dream On Education received a $5,000 cash prize in addition to a capacity-building package that will support improvement of services and efficiency.